Anirudh Ravichander, popularly known as Anirudh, is an Indian music composer and performer, best recognized for his work in Tamil movies. Ravi Raghavendra, a prominent actor, is his father. Nine SIIMA awards, two Filmfare awards, six Edison awards, and five Vijay awards have been bestowed upon him.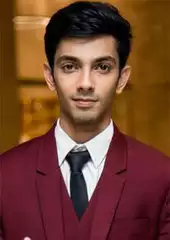 A Quick Glance at Anirudh Ravichander
Born:

16 October 1990 

Age:

31

Instruments:

Vocals and keyboards

Genres:

Film Music and Independent Music

Years Active:

2011 – Present
Anirudh's Music Career
In Aishwarya R. Dhanush's directorial debut 3, starring Dhanush, Anirudh made his debut as a music composer. He had done background soundtracks for Aishwarya's short films while obtaining his degree at Loyola College, and his work on short films led her to hire him for her first commercial enterprise. A version of a song leaked from the movie; "Why This Kolaveri Di" came out online in early November 2011, prompting the film team to release it on 16 November 2011 officially. The song became India's most-watched YouTube video and a global online sensation. YouTube awarded the video a "Recently Most Popular" Gold Medal and a "Trending" Silver Medal for having a significant number of hits in a short period of a few weeks.
The album's remaining songs were released in December 2011 and received overwhelmingly positive reviews from critics. Anirudh Ravichander's debut album featured a wide range of musical styles. In recent cinema history, such a promising beginning by a composer has never been seen.

Anirudh was also praised for his work on the film's background score. As a result, he received a slew of awards for the film, including the Vijay Award for Best Find of the Year and nominations for the South Indian International Movie Awards and the 60th Filmfare Awards South. He also contributed to the film's Telugu dubbing.  Soon after, Anirudh teamed up with Dhanush to produce Sachin Anthem, a Kolaveri-inspired track in honor of Sachin Tendulkar, in collaboration with the health drink Boost.
Success from 2013-2015
Then, David, a multi-starrer directed by Bejoy Nambiar, sang and created a single called Kanave Kanave in Tamil. The album received excellent reviews, with a writer commenting that Anirudh's song was the album's best. Ethir Neechal, his following album, received favorable reviews.

Kanave Kanave
Vanakkam Chennai, his next soundtrack, was published in July 2013 and quickly rose to the top of iTunes India's Top Album category. Before its release, Anirudh had stated that it was his most remarkable work to date, and the composer sang in six of the film's seven songs.
Vanakkam Chennai – Oh Penne Song | Anirudh, Vishal Dadlani
Vanakkam Chennai – Osaka Osaka Video | Shiva, Priya Anand
Vanakkam Chennai – Chennai City Gangsta Video | Shiva, Priya
After Harris Jayaraj opted out of composing the background score for Selvaraghavan's fantasy film Irandam Ulagam, Anirudh was hired in September 2013. Despite being called out as a replacement and later recording for the film in Budapest, Anirudh expressed his joy at working with Selvaraghavan early in his career. Although the film received mixed reviews and was a box office flop, critics praised Anirudh's effort.
When Anirudh's next album, Velaiyilla Pattathari, was released in February 2014, it included veteran singer S. Janaki, Dhanush, and Anirudh and received favorable reviews. The film became a box office success, with Anirudh's re-recording work getting critical acclaim and earning him the Filmfare award for best music director.
Velai Illa Pattadhari – Wunderbox | Dhanush, Amala Paul | Anirudh | Velraj | D25
The music for Kaththi, starring Vijay, was later signed on by A.R. Murugadoss, and it became Anirudh's most well-known album. Within four days after signing, he composed the film's theme music and worked on tracks with Adhi of Hip Hop Tamizha and Vishal Dadlani. In addition, for the first time in his career, Anirudh collaborated on songs with renowned vocalists K. J. Yesudas and Vijay. He wrote the love kuthu song Selfie Pulla, sung by the film's lead star Vijay and Sunidhi Chauhan, and became a chartbuster.
Kaththi – Jukebox (Full Songs Tamil)
Anirudh worked with his close buddy Sivakarthikeyan for the third time on the film Kaaki Sattai, which Dhanush produced under his production firm. The album received largely excellent reviews and helped Anirudh continue his winning streak. 
Kadhal Kan Kattudhe – Kaaki Sattai | Official Video Song | Siva Karthikeyan,Sri Divya | Anirudh
Anirudh made his acting debut in Vignesh Shivan's Naanum Rowdydhaan in early 2013, after choosing it from twenty other screenplays he had heard. However, production work came to a halt when Anirudh stated that he would prioritize a career in music composition and agreed to work on the film's soundtrack.

Naanum Rowdy Dhaan – Thangamey
In Siva's Vedalam, he also scored his first Ajith Kumar film. Anirudh received mixed reviews. However, the song Aaluma Doluma, which incorporates North Madras slang, became a hit. Thangamagan, starring Dhanush, was Anirudh's final film of the year, and it earned excellent reviews for its soundtrack.
Thangamagan – Enna Solla Video | Anirudh Ravichander | Dhanush
Thangamagan – Oh Oh Video | Anirudh Ravichander | Dhanush
Continued Success in 2016-2017
In 2016, on Valentine's Day, he released Avalukena, a song dedicated to love, under the Sony Music label. After a brief hiatus, Anirudh returned in April 2016 with a single from Rum, Hola Amigo. 
For Remo, Anirudh paired up with Sivakarthikeyan once more. He released the first single, Survival, in late 2017 for the film Vivegam, which became the fastest Tamil song to reach one million streams. This track marked Yogi B's return to Tamil music. 
Vivegam – Kadhalaada Official Song Video | Ajith Kumar | Anirudh
Thalai Viduthalai, Anirudh's next single, was released. Director Siva wrote the song, which Anirudh and Harish Swaminathan performed. For this tune, Anirudh used "Death Metal" for the first time in Kollywood. This song was also a tribute to Ajith Kumar, the ultimate star of Tamil cinema, who had completed 25 years in the profession.
For Velaikkaaran, he collaborated once more with Sivakarthikeyan, marking their fifth partnership. Again, he experimented with genre and gave the CD a lot of variety. 
The song has a kuthu flavor, with Anirudh singing Karuthavanlaam Galeejam about color and caste. On the other hand, Iraiva is romantic melody music featuring Anirudh and Jonita Gandhi. The track alternates between two genres, beginning as a sweet melody conveying love and then abruptly transitioning into a metal genre.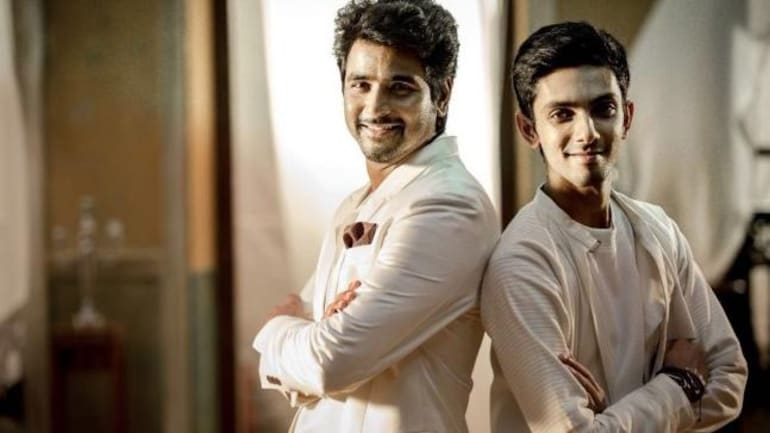 2018 – Present
In 2018, he released Agnyaathavaasi, a Telugu album with six tracks, including Dhaga Dhagamaney. It is a fast-paced massy introduction track sung by Anirudh and Baitikochi Chuste- a lovely melody governed by guitar chords and enchanting flute. 
Agnyaathavaasi Songs Jukebox || Pawan Kalyan || Trivikram || Anirudh Ravichander
Gaali Vaaluga, sung by Anirudh, was instantly popular among music enthusiasts, thanks to its funny lyrics and irresistible foot-tapping tune. Niranjana Raman has performed a wonderful classical song called Swagatham Krishna, which is enhanced by the use of guitars and synthesizers throughout the music. Nakash Aziz sang AB Yevaro Nee Baby, a happy song, and Pawan Kalyan sang Kodakaa Koteswar Rao, a traditional song.
Nanis Telugu film Jersey, directed by Gowtam Tinnanuri, was his next production. Following that, he appeared in Vikram K Kumar's Gang Leader. This was his second time working with Nani. After that, he made an appearance in A.R. Murugadoss's film Darbar. The great singer SPB's song Chumma Kizhi was a smash.
Anirudh worked with Vijay for the second time in Master, directed by Lokesh Kanagaraj, in 2020. For its Tanglish lyrics, the debut song, Kutti Story, sung by actor Vijay, earned a lot of praise and became immensely popular worldwide. Likewise, Vaathi Coming, Gana Balachander's second single, became an instant viral smash worldwide. The fast-beat song had 240 million views on YouTube and broke many records. As of now, this is Anirudh's most famous song.
Master – Kutti Story Video | Thalapathy Vijay | Anirudh Ravichander | Lokesh Kanagaraj
In 2021, he collaborated with Vijay for the third time in Beast, directed by Nelson. Also, this is Anirudh's third tie-up with the director. The film 'Arabi Kuthu' took off when it came on the internet. The blend of the actors' dancing steps starring Vijay and Pooja Hegde to Anirudh and Jonita's singing made the song a perfect number for music and dance lovers.
Arabic Kuthu | Halamithi Habibo -Lyric Video| Beast| Thalapathy Vijay| Sun Pictures| Nelson| Anirudh
The movie's second single, 'Jolly O Gymkhana', was recently released, making it an absolute visual treat to the audience. Vijay's hook step grabs everyone's attention which it assures to trend for the next few days with influencers making reels on Instagram.
Jolly O Gymkhana – Official Lyric Video | Beast | Thalapathy Vijay | Sun Pictures | Nelson | Anirudh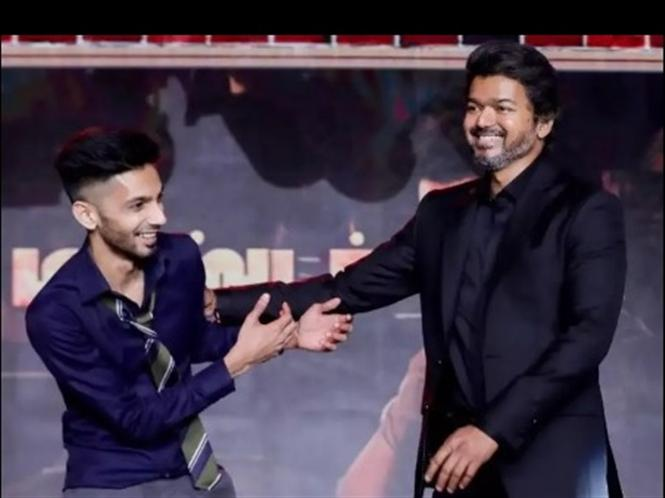 Besides Beast, we have songs from Kaathu Vaakula Rendu Kaadhal and Don, trending on YouTube.
Kaathuvaakula Rendu Kaadhal – Naan Pizhai Lyric| VijaySethupathi, Nayanthara, Anirudh, VigneshShivan
Don – Bae Music Video | Sivakarthikeyan, Priyanka Mohan | Anirudh Ravichander | Cibi Chakaravarthi
The following movies are anticipated to enjoy the soundtrack of this power-packed singer:
Indian 2

Thiruchitrambalam

Party

Thaalaivar 169

Aakko

AK 62

Anirudh Ravichander's Personal Life and Background
Anirudh is the nephew of Latha Rajinikanth and the son of actor Ravi Raghavendra and classical dancer Lakshmi Ravichander. As a result, he considers Aishwarya, Soundarya, and Hrishikesh, his cousins. S. V. Ramanan, his maternal grandfather, is a multifaceted personality who excels in documentaries, advertisements, and music. Krishnaswami Subrahmanyam, a pioneering filmmaker in the 1930s, was Anirudh's great-grandpa. Meenakshi, his great-grandmother, was the first woman to work as a music composer in Kollywood. He was a member of the Zinx band in high school. He began creating music at the age of ten, and at the age of twenty-one, he landed his first break with '3.'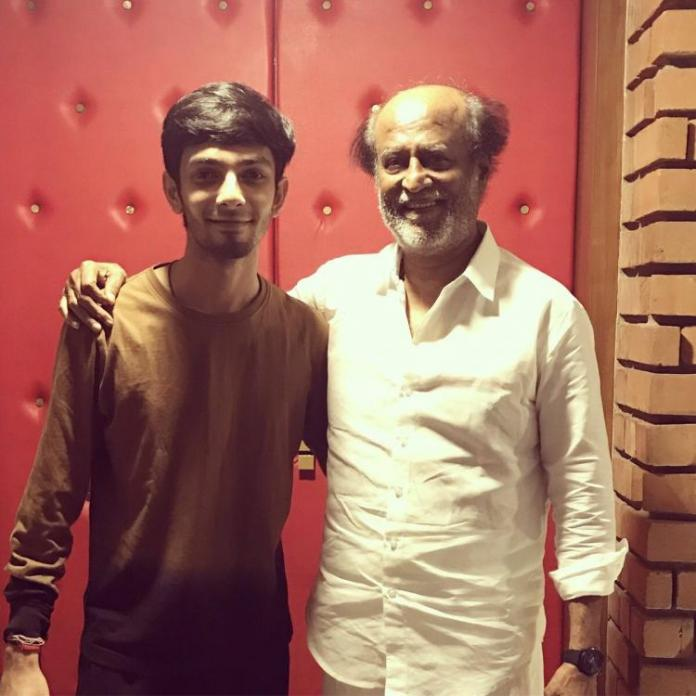 Anirudh Ravichander's Discography

As a Music Director
Year of the Award 
Name of the Movie in Tamil

Names of the Movie in the Other Languages

Dubbed Releases

2012
3

3




3 

2013
Ethir Neechal

Naa Love Story Modalaindi

 

David

David

 

David

 

Vanakkam Chennai
Irandam Ulagam

Varnaa

 

2014
Velaiyilla Pattathari

Raghuvaran BTech

 

Maan Karate
Kaththi

Kaththi

,

Kaththi

 

Kaaki Sattai
2015
Maari

Maass




Maari

 

Naanum Rowdydhaan

Nenu Rowdy Ne

 

Vedalam

Aavesam

 

Thanga Magan

Nava Manmadhudu

 

2016
Remo

Remo

 

Rum

Manthri Gari Bangla

 

2017
Vivegam

Vivekam

,

Commando

 

Velaikkaran
2018

Agnyaathavaasi

  

Thaanaa Serndha Koottam

Gang

CoCo (Kolamaavu Kokila)

KoKo Kokila

 

2019
Petta

Petta

 

Jersey

 

The Cricketer – My Dear Father

(2021)

Thumbaa

Thumbaa

 

Gang Leader

 

2020
Darbar

Darbar

Dharala Prabhu
Paava Kathaigal

Paava Kathaigal

 

2021
Master

Master




Vijay The Master

 

Doctor

Varun Doctor

 

2022
Kaathu Vaakula Rendu Kaadhal

Kanmani Rambo Khatija

 

Jersey

 

Naai Sekar
Don
Beast
Vikram
Thiruchitrambalam
Indian 2
Thalaivar 169


As a Playback Singer

Year of the Release
Name of the Album/Movie
Language of the movies/songs
Song Name

2012

3

Tamil

Come on Girls

2013

Ethir Neechal

Boomi Ennai, Un Paarvayil,  Ethir Neechal

David

Kanave Kanave

David

Hindi

Yu Hi Re

Vanakkam Chennai

Tamil

Chennai City, Engadi Porandha,  Ailasa Ailasa, Osaka, Oh Penne

Irandam Ulagam

Penne Naa Enna Solla, Iravinil Oruvanai, Un Kaadhal Ingu Unmaiya

Backbench Student

Telugu

Sachin Tendulkar BackBencher

2014

Velaiyilla Pattathari

Tamil

Velaiyilla Pattathari, Udhungada Sangu,  What a Karuvaad, Ey Inga Paaru

Maan Karate

Maanja, Open The Tasmac,

Un Vizhigalil

Vadacurry

Low Aana Life-u

Vaalu

Hey Vasamoakka

Yennamo Yedho

Nee Enna Periya Appatakkara?

Kaththi

Pakkam Vanthu, Aathi,

Telugu

Selfie Bomma

Kaaki Sattai

Tamil

Kadhal Kan Kattudhe, Im So Cool,  Shake That, Trooper Theme

2015

I

Mersalaayiten (Remix)

Romeo Juliet

Dandanakka

Premam

Malayalam

Rockankuthu

Palakkattu Madhavan

Tamil

Uchi Mela

Demonte Colony

Vaada Vaa Machi

Maari

Maari Thara Local, Donu Donu Donu

Pugazh

Naanga Podiyan

Jwalantham

Kannada

Tamate Tamate

Vil Ambu

Tamil

Aale Saachuputta Kannale

Saahasam

Oh Madhu

Naanum Rowdy Dhaan

Thangamey, Neeyum Naanum,  Yennai Maatrum Kadhale, Varavaa Varavaa

Vedalam

Aaluma Doluma, The Theri Theme, Veera Vinayaka

Jil Jung Juk

Shoot The Kuruvi

Thanga Magan

Tak Bak

2016

Sethupathi

Hey Mama

Kanithan

Yappa Chappa

Zero

Uyire Un Uyirena

Mappillai Singam

Edhuku Machan Kadhalu

Thozha

Thozhaa

Manal Kayiru 2

Adiye Thangamatanya

Manithan

Munsellada

Marudhu

Akka Petha Jakkavandi

Remo

Remo Nee Kadhalan, Senjitaley, Meesa Beauty, Tamilselvi, Veshangalil Poiyillai (Additional Song)

Telugu

Remo Nee Styleki, Kollegottey

2017

Enakku Vaaitha Adimaigal

Tamil

Ondroduthan Ondroga

Bogan

Damaalu Dumeelu

Rum

Holá Amigö, Peiyophobilia, Kadavulae Vidai (Reprise),Hola Senorita

Shivalinga

Rangu Rakkara

Dora

Ra Ra Ra

Simba

Marandhadhae

Neruppu Da

Karukku Kallangolu

Sangili Bungili Kadhava Thorae

Hai En Kai Mela

Rangoon

Foreign return

Vivegam

Survival, Thalai Viduthalai, Kadhalaada (Reprise)

Vikram Vedha

Yaanji

Katha Nayagan

On Nenappu

Balloon

Shut Up Pannunga Titbit,Shut Up Pannunga

Agnyaathavaasi

Telugu

Baitikochi Chuste, Gaali Vaaluga, Dhaga Dhagamaney

Thaana Serndha Kootam

Tamil

Naana Thaana, Enge Endru Povadhu, Thaana Serntha Kootam Title song

Velaikkaran

Karuthavanlaam Galeejaam, Iraiva. Uyire, Idhayane

Sakka Podu Podu Raja

Kalakku Machan

Gulaebaghavali

Guleba

2018

Kolamavu Kokila

Kalyana Vayasu, Orey Oru, Thittam Poda Theriyala

NOTA

Raja Raja Kula

Kanaa

Othayadi Paathaiyila

Party

Kanampoochi

Ezhumin

Ezhu Ezhu

2019

Petta

Marana Mass, Ilamai Thirumbuthe, Petta Paraak

Petta

Telugu

Massu Maranam

Ispade Rajavum Idhaya Raniyum

Tamil

Kanamma

Jersey

Telugu

Adhento Gaani Vunnapaatuga,

Padhe Padhe

, Aarambhame Le

Tamil

Marakkavillayae

Mr.Local

Takkunu Takkunu

Thumbaa

Pudhusaatam

Ayogya

Kanne Kanne

Saaho

Telugu

Psycho Saiyaan

Tamil

Kadhal Psycho

Sixer

Baa Baa Black Sheep

Gang Leader

Telugu

Gang-u Leader, Hoyna Hoyna

Namma Veetu Pillai

Tamil

Gaanda Kannazhagi

Puppy

Superstar song

Sangathamizhan

Sandakaari Neethan

Vennila Kabadi Kuzhu 2

Tiruvizha

Dhanusu Raasi Neyargale

I Want A Girl

Oh My Kadavule

Friendship Anthem

Capmaari

Ummunu Irukkanum Usupethuna

Pattas

Jigidi Killaadi

2020

Darbar

Chumma Kizhi, Thani Vazhi, Tharam Maara

Kannum Kannum Kollai Adithal

Yelo Pullelo

Dharala Prabhu

Dharala Prabhu

Paava Kathaigal

Love Panna Uttranum (Dad Song)

2021

Krack

Telugu

Balega Tagilavey Bangaram

Teddy

Tamil

Nanbiye

Ranga

Theeramal

Master

Vaathi Coming, Vaathi Raid, Kutti Story,Quit Pannuda

Bhoomi

Thamizhan Endru Sollada

Sulthan

Jai Sulthan

Jagame Thanthiram

Bujji

Doctor

Chellamma, Nenjame, So baby

Varun Doctor

Telugu

Chittemma, So Baby

Arasiyalla Idhellam Saadharnamappa

Tamil

Knockout song

Oh Manapenne

Bodhai Kaname

Enna Solla Pogirai

Cute Ponnu

Kaathu Vaakula Rendu Kaadhal

Rendu Kadhal,

Two Two Two

Bommala Koluvu

Telugu

Mudhiche Na Sukumari

2022

Etharkum Thuninthavan

Tamil

Vaada Thambi

Radhe Shyam

Telugu

Sanchari

RRR

Tamil

Natpu

Don

Jalabula Jangu

DJ Tillu

Telugu

Pataas Pilla

Beast

Tamil

Arabic Kuthu


Anirudh Ravichander's Awards
Year of the Film
Name of the Awards
Category of the Awards
Movies
Final Result

2012

60th Filmfare Awards (South)

Best Music Director

3

Nominated

Vijay Awards

Favorite Song

Nominated

Best Find of the Year

Won

Best Music Director

Nominated

2nd South Indian International Movie Awards

Best Music Director

Nominated

Sensational Music Director

Won

Edison Awards

Best Music Director

Won

2013

Edison Awards

Best Music Director

Vanakkam Chennai

Won

61st Filmfare Awards South

Best Music Director

Nominated

Ethir Neechal

Nominated

Vijay Awards

Favorite Song

Nominated

Best Song

Won

Best Music Director

Nominated

3rd South Indian International Movie Awards

Best Music Director

Won

Best Male Playback Singer

Nominated

Behindwoods Gold Medal

Best Music Director

Vanakkam Chennai, Ethir Neechal

Won

2014

Edison Awards

Best Music Director

Kaththi

Won

62nd Filmfare Awards South

Best Music Director

Nominated

Maan Karate

Nominated

Velaiyilla Pattathari

Won

Vijay Awards

Best Music Director

Won

Best Background Score

Nominated

Favorite Song

Won

4th South Indian International Movie Awards

Best Music Director

Won

Most Streamed Song 

Won

1st IIFA Utsavam

Best Music Director

Kaththi

Won

2015

5th South Indian International Movie Awards

Best Music Director

Naanum Rowdy Dhaan

Won

Best Male Playback Singer

Won

Edison Awards

Best Background Score

Vedalam

Won

2nd IIFA Utsavam

Playback Singer – Male

Naanum Rowdy Dhaan

Won

2016

Edison Awards

Best Music Director

Remo

Won

64th Filmfare Awards South

Best Music Director

Nominated

Best Playback Singer-Male

Nominated

6th South Indian International Movie Awards

Best Singer Male

Won

Best Music Director

Nominated

2017

BehindWoods MS Vishwanathan Gold Medal For Next-Gen Music Director

Best Music Director

Won

Social Media Summit and Awards (SMSA) (from the Government of AP)

Music Sensation on Social Media

Won

Ananda Vikatan Cinema Awards

Best Playback Singer Male

Karuthavanlaam Galeejam from

Velaikaran

, Yaanji Yaanji from

Vikram Vedha

Won

65th Filmfare Awards South

Filmfare Award for Best Male Playback Singer

Yaanji Yaanji from

Vikram Vedha

Won

Edison Awards

Best music director

Velaikaran

Won

2018

Vijay Awards

Best Male Playback Singer

Iraivaa from

Velaikkaran

Won

2019

8th South Indian International Movie Awards

Best Male Playback Singer

Kalyana Vayasu from

Kolamavu Kokila

Nominated

Best Music Director

Kolamavu Kokila

Won

2020

Zee Cine Awards

Best Music Director

Petta

Won

Mirchi Music Awards South

Listeners Choice Album

Petta

Won

Viral Song of the Year

Marana Mass

Won

Album of the year

Gang Leader

Won

2021

9th South Indian International Movie Awards

Best Music Director

Petta

Nominated

Best Music Director

Jersey

Nominated

Best Male Playback Singer

Ispade Rajavum Idhaya Raniyum

Nominated

2021

10th South Indian International Movie Awards

Best Male Playback Singer – Tamil

Dharala Prabhu

Nominated

Anirudh Ravichander's Interviews
The following videos are in Tamil, the singer's native language
Anirudh Ravichander's Interview

Anirudh Ravichander's Rapid Fire

Anirudh Ravichander's Unseen Side in an Interview

Anirudh Ravichander's Open Interview

Anirudh Ravichander's Interview on Cinema

Gallery