Film schools are essential to the future of the film business because they teach prospective directors the skills and information, they need to make their artistic ideas come to life. There are many film schools worldwide, so it can be hard to figure out which ones give the best courses and chances for aspiring directors. In this blog, we'll look at some of the ten best film schools in the world where movie dreams take shape.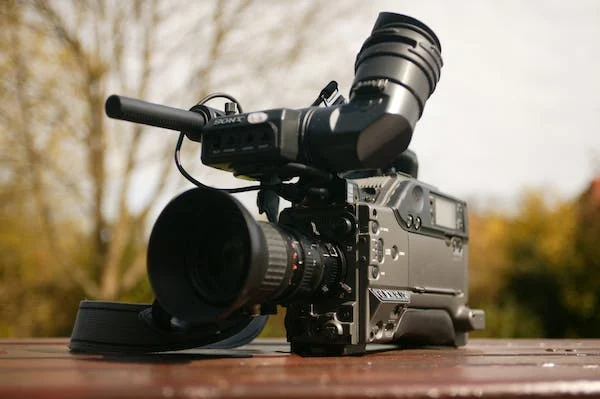 What Is a Film School?
A film school is an educational institution specializing in teaching filmmaking to its students. Film schools may either be self-governing or affiliated with a specific institution. A film school would often provide classes or programs in producing, directing, acting, and screenplay, in addition to shooting technology such as cameras and filming equipment. Attending film school allows them to learn about all the components that come together to produce a production, which those who want to work in the movie and television business should be aware of. However, attending film school is only sometimes required. Students interested in filmmaking may get skills at film schools, which they can pursue. Students at film schools are often encouraged to participate in producing short feature films, which may later be included on the students' resumes. The knowledge and film project students obtain while attending a film and television school can be used on a resume to increase their chances of getting picked for entry-level employment in T.V. or movies.
Top Film Schools
1. Nashville Film Institute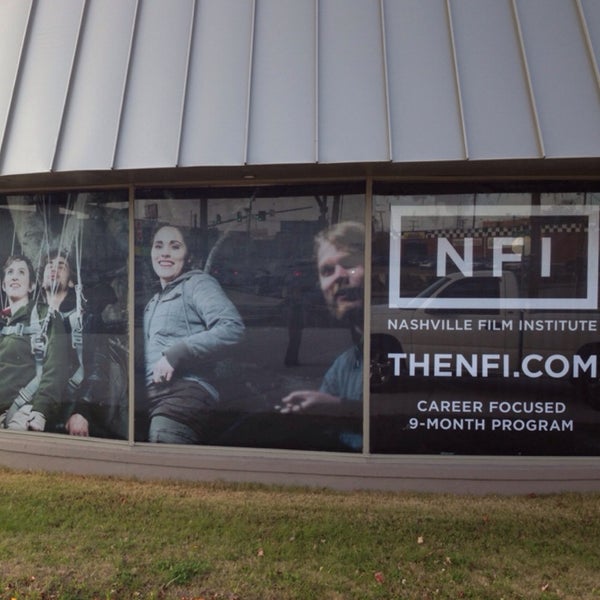 Image Source: foursquare
The Nashville Film Institute (NFI) is in Nashville, Tennessee, the heart of the country's thriving music and entertainment scene. It offers a unique and cutting-edge strategy for the study of cinema. The institution takes great pleasure in its interactive and practical curriculum, which aims to provide students with useful hands-on learning opportunities. The Academy is committed to keeping class numbers small so each student can get customized care and assistance.
The National Film Institute, usually known as NFI, is a famous educational facility that provides a thorough and holistic learning experience in film production. The NFI has established itself as a top school for budding filmmakers because of its focus on hands-on instruction and experiential learning.
The NFI-accredited film diploma and vocational associate degree programs emphasize providing students with the exact knowledge and abilities required to launch a successful career in the film business.
Class
While some film schools emphasize practical training, others strongly emphasize the liberal arts – choosing to shoot rather than just research films and their histories. All institutions provide both but be essential to get a complete list of the courses they have offered so you can determine what constitutes most of the training.
Projects 
Attending a film school has several benefits; one is having access to high-quality equipment to begin developing your reel. In addition, the greater the number of required assignments, the more opportunities to practice and improve abilities.
Networking Possibility
Any film school that emphasizes practical skills should emphasize how to launch a profession after graduation. To do this, students establish a solid network of working professionals who will serve as resources as their careers develop.
Courses Offered
The NFI offers a Cinema Production Diploma, a comprehensive, hands-on, and immersive program designed to educate students on all aspects of filmmaking. This consists of:
Directing
Cinematography
Editing
Sound Engineering
Production
Diploma in Filmmaking
2-year Occupational associate degree.
1-3 months Acting for the camera.
Additionally, the NFI provides a variety of brief courses and workshops.
Offered Degrees and Number of Programs
Award Level
Total Number of Programs
Less Than 12 Weeks Certificate
1
1-2 Years Certificate
1
Total
2
Contact
191 Polk Avenue Nashville, TN 37210.
Phone: 877-627-3456
Website: Nashville Film Institute – NFI
Fee Details
Occupational Associate Degree Program Tuition & Fee
Tuition
$37,500.00
Materials*
$3,500.00
Total
$41,000.00
        Cinema Production Program
Tuition
$20,800
Materials
$1,000
Room and Board
$13,500
Expenses / Transportation
$2,655
Acting For Camera
| | |
| --- | --- |
| Module 1 | $1,000.00 |
| Module 2 | $1,500.00 |
| Module 3 | $2,000.00 |
| Enrolment fee | $100.00 |
For fee details refer: Apply – NFI
Application Details
The following table describes the general admission information for applying to Nashville Film Institute.
Application Requirements
Application Form: Complete the NFI online application form.
Interview: Applications need an in-person or video-call interview.
Admission usually requires a high school diploma or equivalent.
Financial Aid: financial aid available or qualified student refer Federal Student Aid.
Foreign Students: NFI accepts foreign applicants. Non-native English speakers may need proof of competency.
Closure
With a strong focus on practical experience and individualized education, Nashville Film Institute offers students an excellent and comprehensive introduction to film production.
2. USC School of Cinematic Arts (Los Angeles, USA)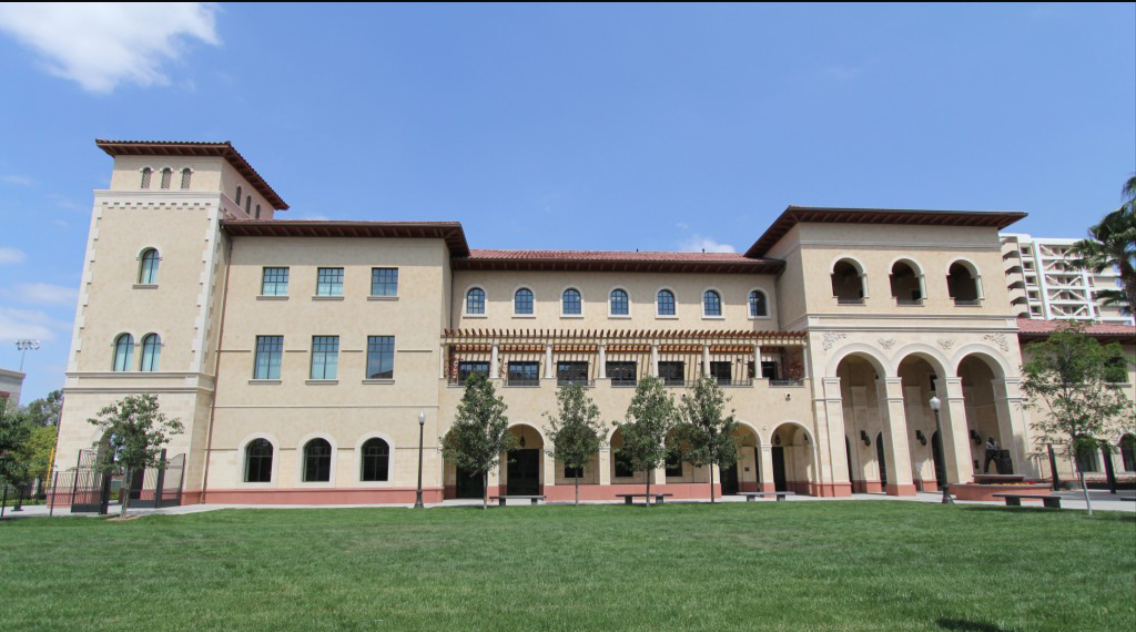 Image source: Flickr
Southern California Institution is a top private research institution. The USC School of Cinematic Arts offers a degree in cinematic arts. USC Institution of Cinematic Arts is the only media institution in the world to educate all major cinematic arts disciplines, offering a unique multidisciplinary education. Their students study cinema, television, and digital media in seven divisions. They learn about the industry's latest technology and narrative methods and network with its most successful practitioners. Nearly all areas of filmmaking and the entertainment business are represented among the career options available to students at the School of Cinematic Arts at the University of Southern California. USC's cinema school provides seven disciplines, including animation, production, and screenplay, and an interdisciplinary curriculum for a well-rounded education. They may use modern technology and learn from industry professionals while pursuing undergraduate and graduate degrees. The department has produced film and television icons, and USC graduates work in the industry and interactive media.
Faculty Professionals
All faculty members work professionally. As directors, editors, writers, game designers, and others power box-office smashes, indie films, broadcast and cable T.V. hits, interactive games, and other new media. Professors and researchers at the Division of Cinema & Media Studies help society comprehend cinema, television, and interactive media production and culture.
Great Teaching Philosophy
According to their educational philosophy, people learn best by experience. They also believe that great ideas emerge when theory and practice constantly improve one another. They instruct students in every facet of producing movies, T.V. shows, and digital media. Regardless of their area of concentration, their programs allow students to enroll in courses from various disciplines.
Top-notch Facilities
Facilities, equipment, and resources at the School of Cinematic Arts provide students with industry-standard education and experience. The school's new main structure contains soundstages, animation facilities, postproduction suites, mixing theatres, all digital classrooms, cutting-edge research laboratories and manufacturing space, and 40–200-person screening rooms.
Beautiful Location
Los Angeles, the entertainment hub, houses the School of Cinematic Arts. Leading film, T.V., and interactive companies have corporate headquarters and production facilities within a few miles of the institution. The city also has talent agencies, management businesses, independent producers, and new media innovators.
Contact
930 W. 34th St., SCB-105, Los Angeles, CA 90089-2211.
Phone: 213 740 8358
Website: USC Cinematic Arts | Home
Fee details
U.G. Course Cost
The approximate cost of USC School of Cinematic Arts U.G. courses is as follows:
| | |
| --- | --- |
| Tuition (12-18 units for two semesters) | $63,468 |
| Fees | $1,258 |
Cost of P.G. Courses
The approximate cost of USC School of Cinematic Arts P.G. courses is below:
| | |
| --- | --- |
| Program | Avg. Tuition Fees |
| Animation & Digital Arts, MFA | $53,849 |
| Cinema & Media Studies, MA | $44,305 |
| Film & Television Production, MFA | $39,533 |
| Interactive Media, MFA | $53,849 |
| Cinematic Arts (Media Arts, Games, and Health), MFA: | $44,305 |
| Game Design and Development, MS: | $49,077 |
| Peter Stark Producing Program, MFA: | $58,621 |
| Writing for Film & Television, MFA: | $53,849 |
| Expanded Animation Research + Practice, MFA: | $44,305 |
For fee details refer: USC Cinematic Arts | Tuition
Application Details
Fall Semester
Applications for undergraduate programs (first year, first-year students, and transfer students) are due on August 1. The application date for graduate school is August 26.
Spring Semester
June 20 is the cutoff date for current USC transfer applications for the spring semester. On June 24, only Graduate Film & Television Production MFA applications will be considered.
Application Requirements
The application procedure may vary per field, but below is a broad overview:
Application Form:
Applicants must present authentic records from all colleges and institutions.
Two or three letters of reference highlighting the applicant's ability in their field are needed.
Statement of Purpose: Explain your interest in the field, professional goals, and reason for applying to AFI Conservatory.
Resume/CV: Academic, professional, and creative achievements.
Portfolio: This requirement varies by discipline.
Prior work samples are required for direct candidates.
Writing samples like scripts may be required for screenwriting applications.
Cinematography candidates may require a reel.
Interview: After reviewing the application materials, shortlisted applicants will be invited for an in-person, phone, or video interview.
International students are people from various nations seeking education abroad. Non-native English speakers must show TOEFL, IELTS, or PTE Academic results to prove their English ability.
Tuition and fees vary by program and by in-state/out-of-state student status. The USC School of Cinematic Arts webpage analyzes tuition and associated costs.
Closure
The USC School of Cinematic Arts' excellent reputation, numerous degree offerings, and prime location at the film industry's hub make it a top option for film and media students. For the most accurate, complete, and up-to-date information, visit the USC School of Cinematic Arts website or contact admissions.
3. AFI Conservatory (Los Angeles, USA)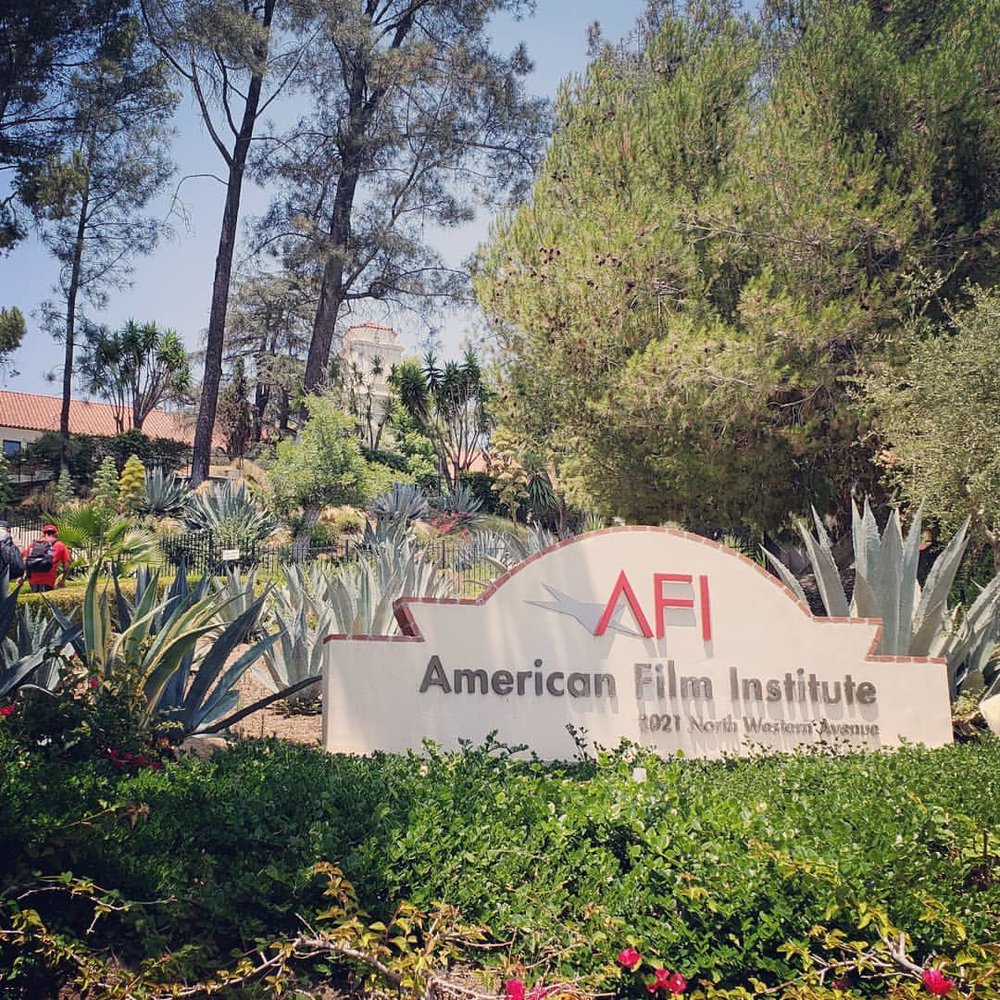 Image Source: AFI
The AFI Conservatory is situated amidst the hills overlooking Hollywood in the global filmmaking center. The scenic eight-acre campus is in the heart of the professional filmmaking community, with convenient access to studios, networks, and postproduction facilities. The AFI Conservatory offers a Master of Fine Arts in six areas: Cinematography, Directing, Editing, Producing, Production Design, and Screenwriting. Graduates earn either a Master of Fine Arts or a Certificate of Completion. Participants collaborate with colleagues over two years to compose, produce, design, direct, photograph, and edit four to ten films. Small class sizes and an average ratio of 3:1 Associates to faculty ensure that each AFI Member receives individualized instruction from a faculty of professional filmmakers with decades of experience guiding projects from script to screen. A constant flow of guest lecturers allows students to learn from luminaries such as Steve McQueen, Sofia Coppola, Barry Jenkins, Brian Grazer, and Ari Aster.
Mentor
Mentor-Based Learning: The conservatory is known for its innovative educational model. Accomplished experts in their respective professions teach each subject. This mentor-student model allows students to gain hands-on experience and industry-specific knowledge that can only come from seasoned professionals.
Collaborative Environment
AFI prioritizes a collaborative approach to storytelling. Students from various disciplines collaborate on various projects, replicating the actual film production environment.
Alumni Network
The AFI Conservatory's alumni are proof of its excellence. Among the notable alums are Darren Aronofsky, David Lynch, and Terrence Malick, to name a few. This extensive network can provide new graduates with opportunities in the highly competitive film industry. AFI teaches its students the technical and creative aspects of filmmaking and the industry's business side, ensuring they are balanced and prepared for the myriad challenges of the cinematic world.
Recognition 
The AFI Conservatory has received many awards and recognitions over the years. Various publications consistently rank it among the best film institutions in the globe. Its programs are among the most rigorous and exhaustive, making its graduates highly desirable in the film industry. The AFI's legacy is not simply the number of Oscars, Emmys, or other honors gained by its alums but its constant commitment to advancing the craft of cinema. AFI Academy promotes cinematic diversity, innovation, and excellence through its numerous programs, events, and festivals.
Contact
American Film Institute
North Western Avenue Los Angeles, CA 90027-1657
Phone: 323 856 7600
Website: Film School in Los Angeles CA, Best Film School Hollywood, AFI Conservatory
Courses offered
Cinematography
Directing
Editing
Producing
Production Design
Screenwriting
Seminar Guests
Production
Fee Details
Includes conservatory costs, including tuition, materials, and fees, as well as a reasonable estimate for living expenses, transportation, and miscellaneous costs.
| | | | |
| --- | --- | --- | --- |
| Year | 2023-2024 | 2024-2025 | 2025-2026 |
| Tuition | $64,221 | $66,469 | $68,795 |
| Materials and Fees | $3,882 | $4,018 | $4,159 |
| Total Due to AFI | $68,103 | $70,487 | $72,954 |
| | |
| --- | --- |
| Living Expenses | $15,500 |
| Supplies Allowance | $4,500 |
| Transportation Allowance | $2,700 |
| Misc./Personal Expense/Loan Fees | $6,222 |
For fee details refer: Tuition and Fees | AFI CONSERVATORY
Application Details
The 2024-25 DWW+ Class application period starts from Friday, August 11, through Friday, September 15, 2023. The program will accept eight visual storytelling enthusiasts who meet the conditions below. Mid-December will notify applicants of their status.
September 8 at 9:30 a.m. P.T. (Zoom)
AFI Admissions for Fall 2024 Officially Open
October 7 at 11:00 a.m. P.T. (Zoom)
AFI Admissions Meet & Greet W/ The Discipline Heads!
November 4 at 11:00 a.m. P.T. (Zoom)
AFI Admissions Fellow Experience at AFI & Beyond
Application Requirements
Learn about each AFI Conservatory program and choose the best one.
Read the FAQ for answers to many common questions.
Understand tuition, fees, and expected living expenditures by analyzing the cost of attendance.
Prepare for the online application by reviewing admissions and discipline-specific criteria.
Prepare all application materials in advance. By the application deadline, all materials must be submitted.
Check donor-based scholarships for candidates who need tuition help on the Scholarship page.
The application must disclose LLM Artificial Intelligence technology usage. Failure to declare A.I. usage may disqualify candidates or result in early dismissal.
Select Applications@AFI.com, Admissions@AFI.com, and AFI.com/AFI.edu as preferred email addresses. Those email addresses or staff email addresses will send application communications. Check your spam/junk folder to avoid missing vital emails.
International Students: Non-native English speakers may need TOEFL, IELTS, or Duolingo scores to prove English competency.
AFI's tuition prices are usually on its website. Note that AFI offers scholarships and financial help to qualified students.
Deadlines vary for Early Decision and Regular Decision applications at AFI Conservatory. Check the AFI Conservatory's website for deadlines to submit your application in time.
Closure
The AFI Conservatory is famous for its rigorous and practical approach to filmmaking. If one is passionate about cinema and wants to learn from industry experts, the AFI Conservatory should be considered. For the most accurate and complete information, visit the AFI Conservatory website or contact their admissions office.