There are so many kinds of producers in the Film and Tv Industry. Be it creative producer, associate producer, producer, or executive producer. It can get puzzling to deal with so many labels. But each producer serves a different kind of purpose which is integral to the process of filmmaking. In this article, we will have a look at the role of the Executive Producer.
Who is an Executive Producer?
The executive producer is the person who finds and secures funding for a film project, whether through a studio, an independent finance business, or by self-financing. The executive producer's top priority is to ensure sufficient funding to complete the production within the stipulated time, budget, and decided artistic and technical standards.
Executive producers link the film's investors and the producers in charge of production and post-production. For example, suppose the movie is being funded by a studio or production business. In that case, the executive producer is usually a top employee or executive.
An Executive Producer (EP) is frequently referred to as the "CEO" of production. In major projects, he may even be the studio's CEO.
However, the executive producer may also serve as a writer or originator with smaller corporations or independent films. In other instances, he may possess the rights to the content and have had no involvement in authoring any of the screenplays.
Many executive producers work on a contract basis. Frequently, they are the owners of the drama's production business. As a result, they work on multiple projects at the same time.
The Hollywood Roundtable: Executive Producers
To Become an Executive Producer, You Will Need These Three Skills
Market Insights
A brilliant executive producer has business sense and knowledge of the film industry to figure out how and where to generate money. This is especially true if the executive producer is also financing the film.
Networking
Executive producers have a strong network of actors, directors, and agents, allowing them to hire the most extraordinary talent for each project.
Management
To keep a production functioning, an executive producer must make difficult managerial and budgetary decisions.
Qualities and Responsibilities of an Executive Producer
Leadership
Take ownership of decisions and outcomes, lead all departments from the top, communicate, and act as a figurehead.
Knowledge of the industry
Have in-depth knowledge of and a passion for television drama.
Understand viewing trends.
Forecast what will be popular.
Creativity
Develop fresh and exciting ideas, and recognize new and intriguing script ideas in others.
Negotiation
Having a good business sense, and being able to sell, persuade, and reach a financial agreement.
Understanding of Production
Communicate effectively with program creators and understand how programs are made, production timelines, and decisions. An executive producer must be good at interpersonal and multitasking skills to organize and manage events. Also, he must know the trends in the industry.
Executive Producer's Key Responsibilities During Pre-Production Development
Pre-Production is the initial stage of the filmmaking process, when the executive producer(s) look for funding, find talent, employ producers, and set a budget.
Get Finance
For a feature picture, the executive producer must secure funding in one of several ways:
They must self-finance the film.
Seek funding from other people or businesses, such as production corporations or film investment firms.
Suppose a studio pays for a film. In that case, it is the EP's responsibility to present the budget to the studio, along with any potential overage and predicted profit, to obtain funding permission.
Talent hunt
To entice studio buyers or funders, the executive producer may recruit "marquee talent" for the project, including A-list actors or a well-known director. They also assist in the contract negotiations for these celebrities.
Hire producers
After the executive producer has acquired finance, producers are hired. (Though keep in mind that the producer may come on first and employ the executive producer in some circumstances.) Producers report to the executive producer in any instance.
Approve the budget
The budget is created by breaking down the script by the line producer. They then propose it for approval to the executive producer and producer. The executive producer may need to raise more funds or put up more of their own money depending on the line producer's planned budget.
Executive Producer's Key Responsibilities During Production
The extent to which an executive producer is involved during the production process is entirely based on the executive producer in place. Some executive producers may have no further involvement with the picture after signing the check. In contrast, others keep a close eye on the movie from beginning to end. An executive producer is not needed to visit the set and is rarely involved in the day-to-day operations of the production.
Ensure that the project is on-brand
If the executive producer is a studio employee, they ensure that the film adheres to the studio's image and brand values.
Visit the Set
If an executive producer comes to the set, it's to answer any high-level creative or budgetary questions. An executive producer is not required to visit the set, and their amount of involvement is entirely up to them.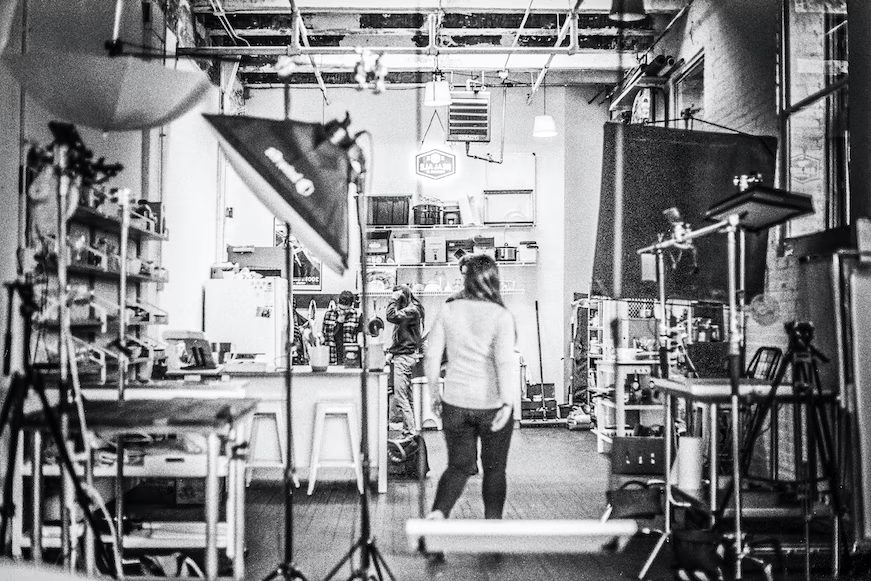 What are the responsibilities of executive producers during post-production?
The executive producer's responsibility is limited during post-production, and he might also be working on another project. However, along with the other producers, the executive producer usually watches the film's first cut and provides criticism and notes to the director and editor.
What Is the Difference Between a Producer and an Executive Producer?
The executive producer is the highest-ranking producer in the company. They collaborate with other types of producers, but their responsibilities are different.
The executive producer could first look for a script or a book option, then engage the producer to carry out the project. A producer may already be working with a scriptwriter and will seek financing from an executive producer.
The producer discusses the budget of the film with the executive producer.
Unlike a producer, the executive producer is not involved in the day-to-day operations of production.
What Is the Difference Between a Film and a Television Executive Producer?
An executive producer in the television industry does not have the same responsibilities as an executive producer in the film industry. A TV executive producer is a high-level producer who manages the production from the top, similar to a cinema executive producer. TV executive producers do not fund the show and concentrate almost entirely on the show's creative initiatives. A television executive producer is usually the show's creator, writer, and showrunner, which means they create the program, assist in screenplay writing, and oversee the day-to-day production activities.
Executive Producers in the Music Industry
Record labels differentiate between an executive producer and a record producer in recorded music. The executive producer is in charge of business choices and, more lately, recording organization alongside the music producer, whereas the record producer takes charge of music production. The music executive producer functions as both a producer and a director and will assist the recorded artist in fine-tuning their performance. Occasionally, the executive producer organizes the recording and hires recording crew members like sound engineers and session musicians.
Unless executive producers work for a major label, they usually manage their tiny label, focusing on the creative side while leaving deal-making to music agencies. They may be in charge of songwriting, recording studio selection, musician recruiting, sound engineering, vocal arrangements, orchestration, music distribution, cover art, and marketing strategies. They will also be in charge of the budget and production schedule.
Executive Producers in the Gaming Industry
The term "executive producer" is not widely defined in the video game business. It could refer to a publisher's external producer who collaborates with the developers.
Jay-Z, for example, was named executive producer of NBA 2K13 in 2012. His responsibilities included participating in an intro, selecting songs for the game's music, and helping to design the game's in-game menus "and other graphic features."
How to Become an Executive Producer?
In a film or Tv production, the executive producer is the most senior position. Before you can get to that position, you must work in the industry for a long time. Most executive producers have worked as producers for a long time, so starting as a runner and working your way up is an excellent place to start.
A-levels or Highers in theatre and theatre, English, film studies, or media studies are helpful if you wish to go to university. Alternatively, you could pursue a Level 3 occupational qualification such as:
The BTEC National Extended Diploma in Creative Digital Media Production is a nationally recognized qualification.
Diploma in Creative and Digital Media from Aim Awards
OCR Digital Media Technical Diploma (Moving Image and Audio Production)
BTEC National Diploma in Creative Media Production and Technology is a nationally recognized qualification in the field of creative media production and technology.
Creative Media Production and Technology (UAL Diploma/Extended Diploma)
Obtain a Degree
You do not need a degree to be an executive producer. Still, if you want to, do not be afraid to get one in the field you're passionate about.
Take up a Short Course
If you already have expertise in the film and television drama sectors, a short course to help you prepare for production can be beneficial. Producing courses are available at the National Film and Television School. Alternatively, go through ScreenSkills' training courses to see if there's one that fills in some of your knowledge gaps.
Become a Trainee
Apply for the Trainee Finder program at ScreenSkills. Alternatively, look for jobs as a runner. Sites like The Unit List and The Talent Manager, as well as a Facebook community, are useful resources. Those looking for jobs in the television industry include: The Facebook Group- Runners are an excellent location to work if you're looking for a job. Some, like ITV, will post job openings on their own careers webpage.
Networking
Making relationships in the business is crucial since getting gigs in the film and television drama industries is typically based on reputation and word of mouth. Engage with the social media profiles of producing companies.
Salary of an Executive Producer
According to the job website Indeed, executive producers earned an average yearly salary of $78,252 in 2020. In addition, they were paid an additional $16,500 on average. This is nearly 25% more than the average annual wage for a producer reported by the US Bureau of Labor Statistics, which is $74,420.
Salary by Region
Executive producer wages in different regions vary slightly from year to year till 2020. According to Indeed, executive producers in San Francisco earn an average of $125,450 a year. Executive producers were paid the most in this city. New York City came in second, with an average of $125,378 – just below its West Coast equivalent. Executive producers in Washington, D.C. earned an average of $119,526 per year. The average wage in Los Angeles, the home of Hollywood magic, came in fourth at $106,885.
Contributing Factors
Executive producers typically earn more as a result of their experience. For example, more experienced executive producers can usually choose the scripts that make the most money in the movie industry, resulting in better earnings. Executive producers frequently get a portion of the movie's income, both at the box office and on DVD.
According to the Bureau of Labor Statistics, the advertising and public relations profession has surpassed motion films as the highest-paying industry for producers, with average compensation of $93,100 per year in 2019. Though the BLS does not record their pay, executive producers are likely to make more in the movie industry and TV crews.
Workplace of an Executive Producer
Executive producers in film and television work for either production companies or television networks. Jobs can take place anywhere from a theatre or studio to exotic filming locales. For example, music executive producers might work in the studio with artists and musicians. Also, they can go to clubs to assess talent and listen to contemporary sounds that may affect their musical vision.
Conclusion
To sum it up, the leading orchestrators of film, television, music, broadcast journalism and radio programs are executive producers. Their primary responsibilities include acquiring production financing, hiring workers, and planning a long-term work schedule.
Videos on Executive Producer
Film Industry: Producing Basics and the Executive Producer
The Role of the Executive Producer
Betsy Beers: Executive Producer Mini Masterclass