Influencers have become celebrities in their own right in a society driven by social media. Instagram influencers with thousands — or even upwards of one million — followers are typical. But, with such a massive following, how do influencers generate money?
Also, how can you tell if you are following ethical influencers or those who are only interested in making money?  This article will go through what influencers are, how they generate money, and how to locate influencers who share your ideas.
Who is an Influencer?
In general, an influencer generates money by influencing other people's purchasing decisions. Influencers have significant social media followers who make money by endorsing things through sponsored posts, affiliate links, and other methods.
Thanks to social media sites like Instagram, TikTok, and YouTube; Being an influencer has become a vocation during the last decade. Influencers with enormous followings might earn far more than the conventional 9-5 job. 
How Much Money do Influencers Make?
Influencer earnings can be highly varied. Someone who is just starting might make $100 now and again. At the same time, some of the most well-known influencers can earn millions of dollars.
According to Vox, a micro-influencer, defined as someone with 10,000 to 50,000 followers, can earn anywhere between $40,000 and $100,000 per year.
Influencers with millions of followers, on the other hand, can earn tens of thousands of dollars per post. Top influencers can make hundreds of thousands of dollars to millions per year.
Kylie Jenner, for example, is rumored to earn $1 million for each Instagram post. As a result, it is not uncommon for influencers to earn a six-figure wage or more if they do things well.
What is a Social Media Influencer?
The Biggest Influencers
Celebrity accounts with large followings can earn well over a million dollars for every sponsored post. The people who make the most money are:
1. Cristiano Ronaldo – $1,604,000 per post – 387M+ followers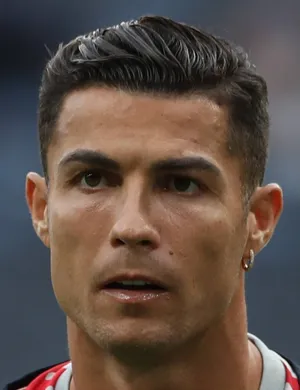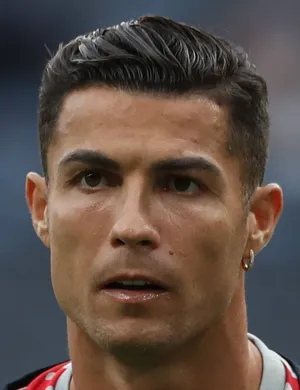 2. Dwayne Johnson – $1,523,000 per post – 287M+  followers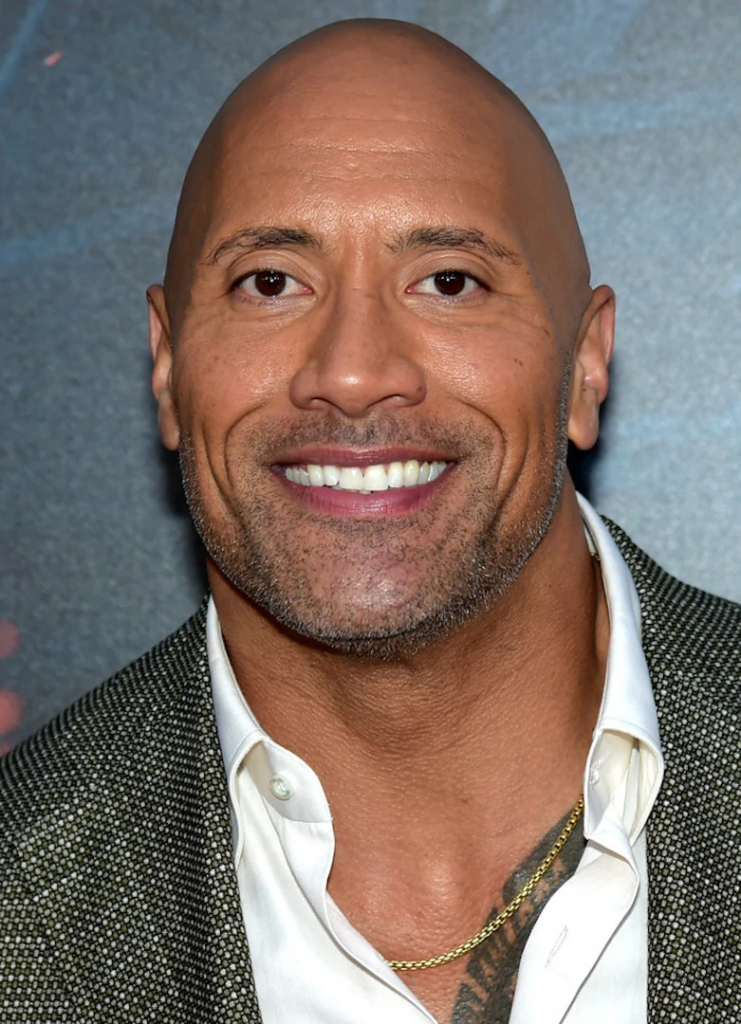 3. Ariana Grande – $1,510,000 per post – 240M+  followers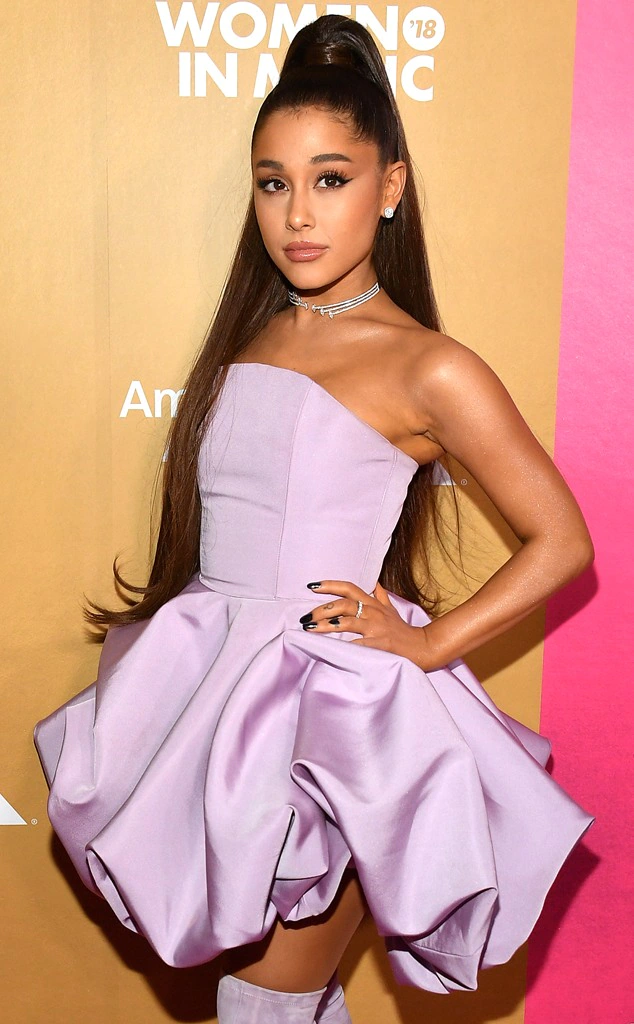 4. Kylie Jenner  – $1,494,000 per post – 238M+  followers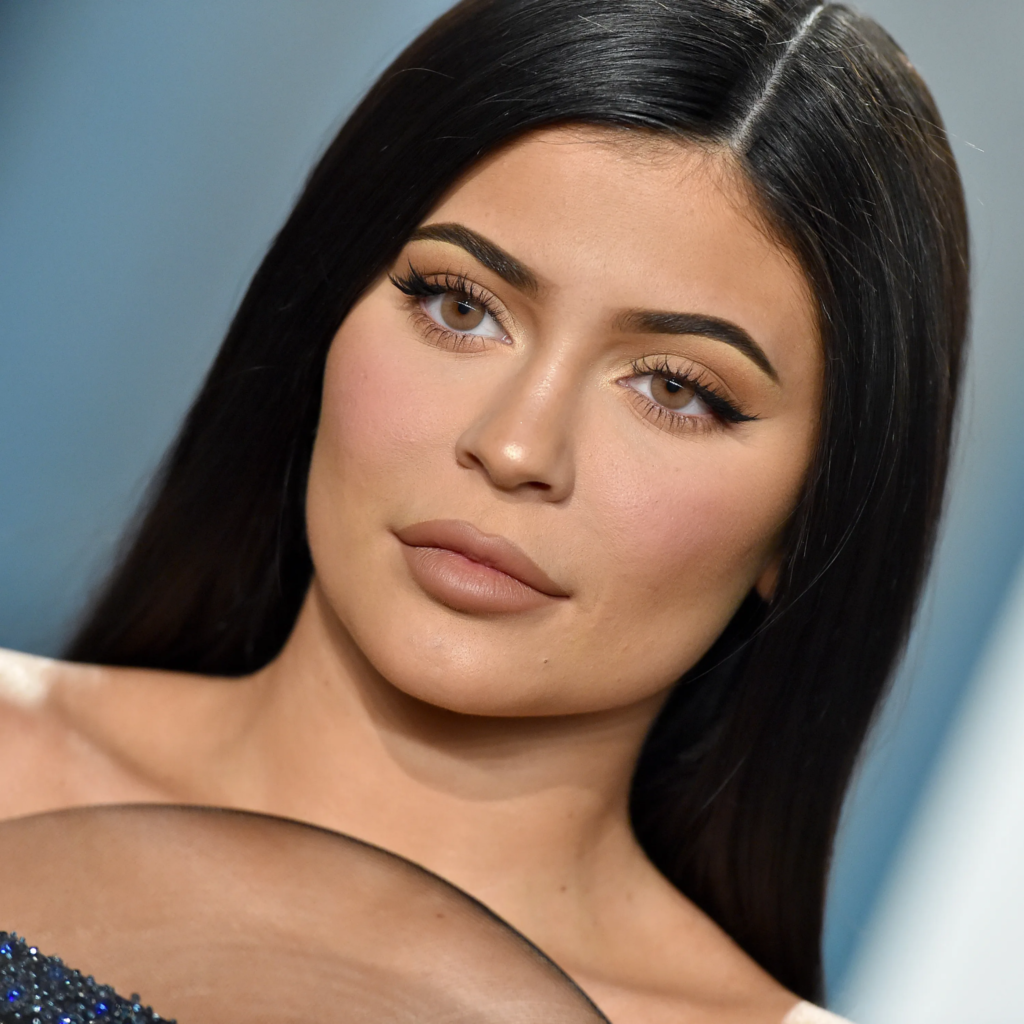 5. Selena Gomez – $1,468,000 per post – 233M+  followers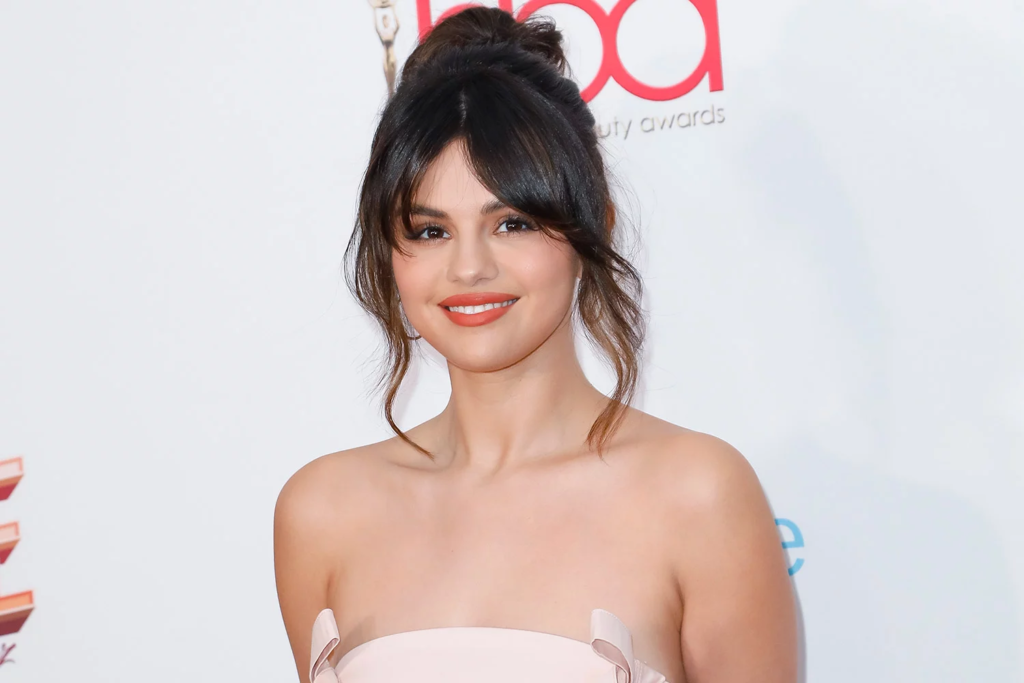 6. Kim Kardashian – $1,419,000 per post – 226M+  followers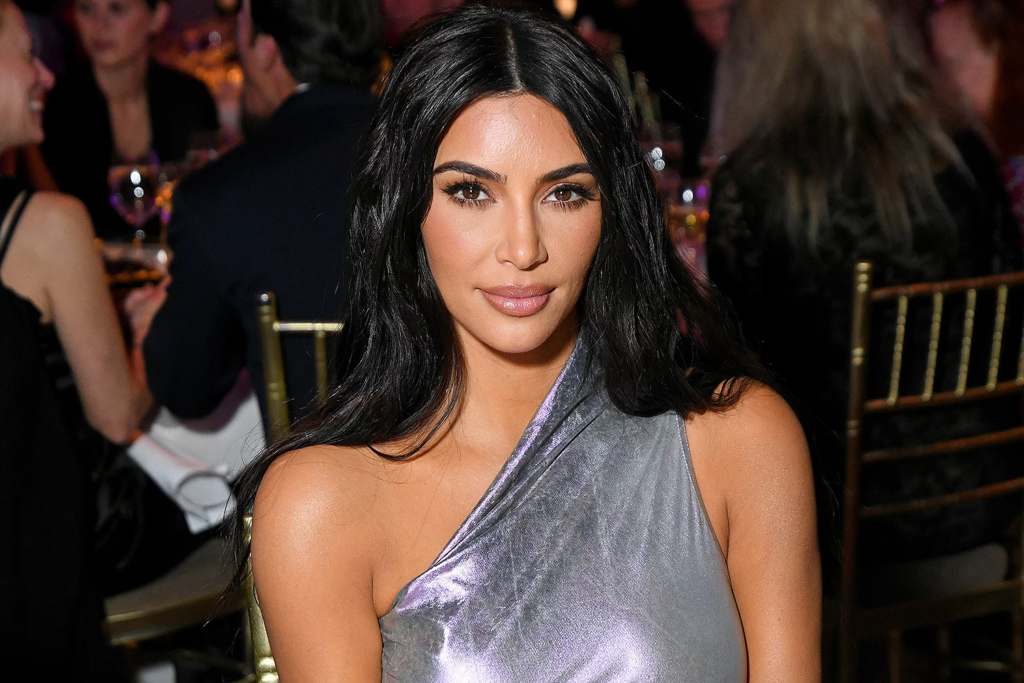 10 Highest Paid Instagram Influencers of 2020 – YouTube
How do Influencers Make Money?
So, how do influencers earn a living? There are numerous options available. These many methods enable influencers to generate multiple revenue streams and select the ones that make the most sense for their enterprises. Here are some of the ways influencers earn money.
Content that has been sponsored: A top way influencers make money
Sponsored content is one of the common ways influencers earn money. A sponsored post is when a company approaches an influencer, and the latter gets paid to advertise the company's product or service on his/her social media pages.
You may share the content on an Instagram post or story, a TikTok or YouTube video, a Facebook post, their blog, or all of the above. The more followers someone has, the more money they can make per sponsored post.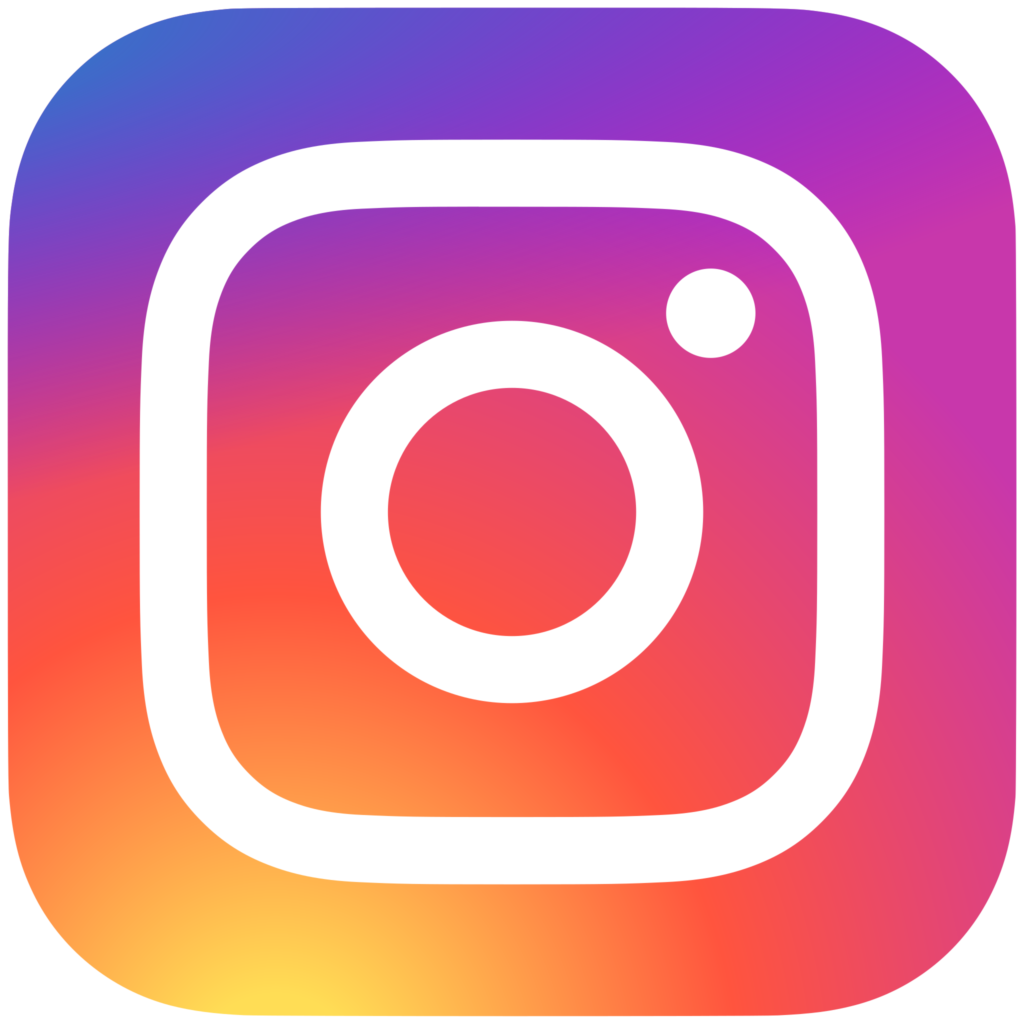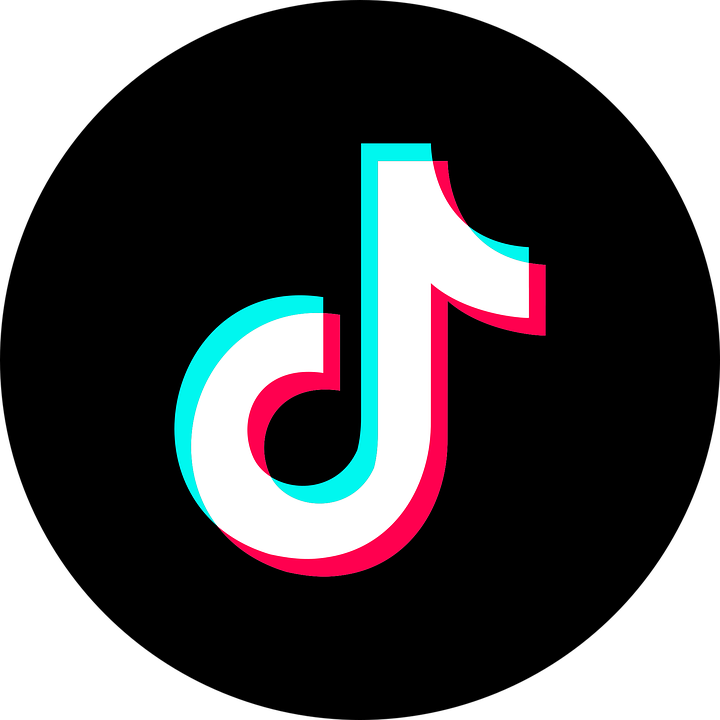 As the Brand Ambassadors
Another method influencers get money is by serving as brand ambassadors. And this is based on their experience with a certain brand. Sponsored postings are comparable to brand ambassadorships, but there are a few differences.
For starters, sponsored articles are often one-time events, whereas brand ambassadorships are frequently long-term commitments. An influencer might, for example, sign a 6- to 12-month ambassador arrangement with a brand.
Another distinction is that when an influencer is a brand ambassador, they do more than just promote the brand on social media. They frequently appear as a model or spokesperson for the product on the brand's social media channels or website.
Affiliate Marketing
When influencers share a link to purchase a product, they receive a part of the transaction if a follower buys something through that link. As a result, it has become one of the most popular methods for influencers to earn money.
In their daily social media posts, a fashion influencer, for example, is likely to offer links to the clothing they are wearing. Their fans buy the things, generating a cash stream for them.
The affiliate commission may be as low as a few percent, depending on the item. However, the money can quickly pile up for influencers with many followers who buy what they advocate.
Advertising Websites
Bloggers have been using advertising on their websites to monetize their traffic for a long time. So, how do influencers profit from advertisements?
Bloggers may earn money only when a visitor clicks on an ad or whenever it appears on the screen, depending on the type of ad. Sidebar and in-content advertising can be incredibly profitable for bloggers with substantial traffic to their websites.
Digital Products and E-Courses
Many influencers have branched out into education and sold digital items to educate their followers on a specific topic. However, how do influencers profit from these products? A travel blogger, for example, might build an entire course on how to travel on a budget.
Another example might be a fashion influencer who writes an eBook about putting together a capsule wardrobe. Selling online courses may bring in thousands of dollars every month for some people.
Donations, Tippings, and Subscriptions
Tipping or contributions are another method influencers get money. Some influencers, for example, offer a page on their websites where followers can donate money to the influencer. Likewise, some feature a link where followers can purchase a cup of coffee from them.
Using services like Patreon as a kind of tipping is another option. It works based on a membership model, in which followers can sign up to donate a set amount of money to an influencer each month. The influencer may create content only available to Patreon backers in other circumstances.
Reselling of Clothing
It's becoming more typical for fashion influencers to generate money by reselling the items they promote. In addition, these influencers frequently purchase significantly more clothing than they require, primarily to show their fans a range of outfits.
Then, many people sell their lightly used products on a separate Instagram page or Poshmark. If you are thinking about becoming a fashion influencer, this is a beautiful method to get the most bang for your dollars.
Sales Coming from Live Events
Live events, whether in person or online, are another opportunity for influencers to make money. A travel influencer, for example, could make money by booking a vacation for a limited group of followers.
On the other hand, a fashion influencer might make money by conducting a live closet sale where fans can buy worn goods that they've showcased on their social media platforms.
Product Lines Created Particularly for Influencers to Profit from
Influencers can also generate money by creating product lines. Some influencers start from the ground up with their own product lines. Other influencers leverage their following to form partnerships with businesses, launching beauty lines, clothing lines, and other products.
How Much do Influencers Make on Instagram?
Instagram and influencers are inextricably linked.
The Meta-owned social media site has emerged as a critical venue for influencers just starting. And they don't need millions of Instagram followers to make money.
Getting established a career as a creator is no longer just a dream as more firms look to smaller producers like "nano" or "micro" influencers with less than 100,000 followers. However, earning money on Instagram is not as simple as it appears. Instagram, unlike YouTube, does not currently have a payment structure akin to YouTube's Partner Program. Generally, influencers depend on sponsored content to make a living out of it. Sponsored content takes numerous forms, from posting a picture to the main feed with #ad to sharing swipe-up links. 
These types of brand bargains come at a variety of prices.
When Insider chatted with influencer Alexa Collins last year, she charged upwards of $1,000 for a sponsored story on Instagram, despite having over one million followers. Meanwhile, micro-influencer Tyler Chanel charges $100 for an Instagram story, increasing the cost depending on the topic and deliverables.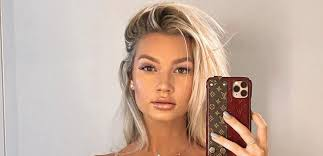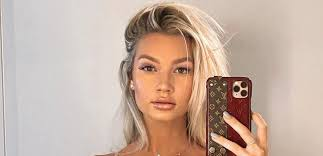 Some influencers use algorithms to arrive at these figures, such as charging firms $100 for every 10,000 followers. However, not everyone agrees on the same formula.
Each transaction must consider an influencer's following, engagement metrics, and niche, as well as additional considerations such as exclusivity, usage rights, and timing.
On the other hand, brand partnerships can result in enormous payouts if influencers negotiate correctly. For example, one influencer told Insider that she had already booked $700,000 in brand partnerships halfway through 2021.
Sponsored material is not the only way for these influencers to get money, but it is usually the most lucrative. Influencers can also earn money on Instagram by selling items and direct-to-consumer (DTC) products, as well as using the platform's monetization features. For example, in 2020, one influencer earned an average of $5,000 per month solely through affiliate connections.
Stories and Earnings of Some Influencers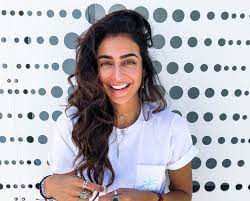 Number of Followers:

134k+ followers on Instagram

Annual social media income ranges from $150,000 to $200,000 on average (all of which comes via Instagram-sponsored content)
She's been using Instagram to make money for the past four years. Hinojosa works with ethical and environmental products, earning between $1,500 and $3,000 for every article. She has been able to not only support her family with money when they have needed it, but she has also been able to aid NGOs with her earnings. She most recently helped fund almost $200,000 in just 30 days to fight wildfires in Bolivia, which was used to purchase new uniforms for firefighters, rent tank trucks and transportation for volunteers, and give medical assistance.

2. An Nguyen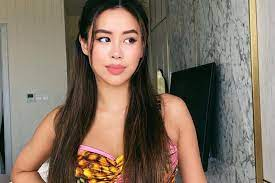 Number of Followers:

Instagram has 16.6k+ followers.

Location:

Evansville, Indiana.

Social media revenue averages $6,200 per year (past three months only)

$3,600 for Instagram-sponsored content (past three months only)

$2,600 for content production (past three months only)
Nguyen's husband became their sole source of income after she left her teaching career, but now that her Instagram is getting traction, she is able to contribute once more. She began to make money around three months ago, earning anywhere from $1,000 to $4,000 each month, depending on how many advertisements and images she takes for brands.
3. Sarah and Safiyah Mahamadeen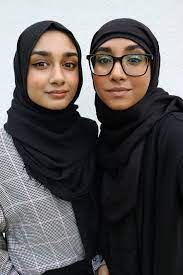 Number of Followers:

12.1k Instagram followers

Location:

Orlando, Florida

Average annual income from social media: $2,500

Instagram sponsored content: $500

Affiliate links: $200

Photography: $1,800
Why not seek guidance from two bio students when looking for skincare recommendations? Sarah Mahamadeen recently graduated from the University of Central Florida with a biomedical science degree and Safiyah Mahamadeen is in college studying biology. They were already profitable three months later.
Sarah and Safiyah divide the account's earnings 50-50, and much of it is reinvested in the page in the form of additional props, merchandise, cameras, and equipment. They currently live with their parents and have part-time jobs in addition to attending school and administering their Instagram accounts.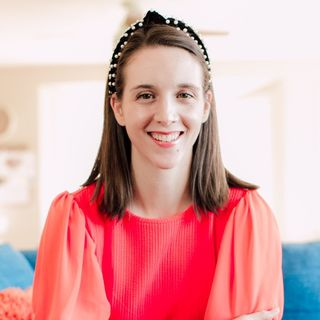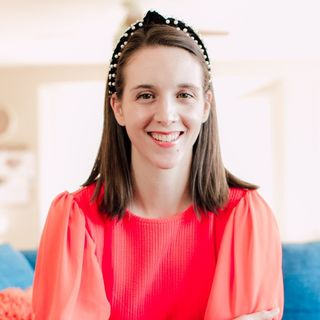 Number of Followers:

19.4k+ Instagram followers

Location:

Bellingham, Washington

Average annual income from social media: $3,000 (past 6 months only)

Instagram sponsored content: $3,000 (past 6 months only)
Thanks to her mother, an esthetician and salon owner, Alexa Johnson grew up surrounded by skincare. Johnson understood she needed to connect with herself outside of being a mom and make time for self-care after having her child and battling postpartum depression. She decided to join the Instagram beauty community and launched @glowopedia, a nearly 20,000-follower account where she posts product photographs and reviews.
Her husband's job as a structural engineer provides most of the family's income, but Johnson also works part-time at her family's self-storage business.
5. Ava Lee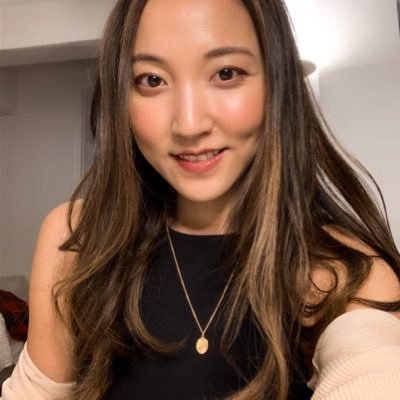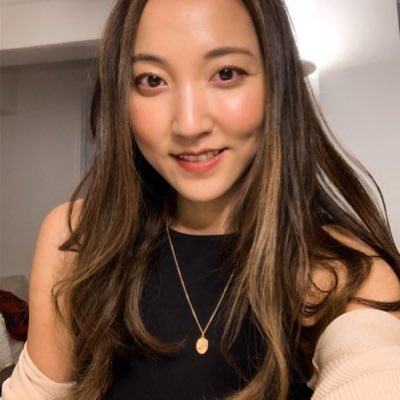 Number of Followers:

30.2k+ Instagram Followers

Location:

New York City

Average annual income from social media: N/A
Ava Lee has only been running her Instagram account for a few months, but she's already experiencing month-over-month revenue growth. She started @glowwithava in April 2018 to escape her monotonous and challenging job in a male-dominated profession. Quickly, she discovered that she enjoyed her business on Instagram and expanded faster than she had anticipated.
While Lee would not provide her actual yearly earnings (she's only been doing this for a year, and the figures range wildly), she makes roughly 75 percent of her money from Instagram-sponsored content, which pays between $200 and $500 per post. Lee has also been increasing her YouTube revenue, by around $60 in the last two months. Her fiancé has supported the couple as she grows her income and job as a beauty influencer.
How to Find an Affordable Influencer?
Finding the ideal influencer for your brand requires a delicate balance between your budget and influencer prices. As a result, it is critical to consider your budget before beginning your search for influencers. It'll be far more difficult to figure out if the influencer you like can fit into your budget for as long as you need them if you do not know how much you can spend.
When putting together your budget, think about your influencer marketing goals and whether you will be utilizing influencer marketing tools or hiring an influencer marketing agency.
Goals of Influencer Marketing
The amount of money you should set aside for influencer marketing is primarily determined by the objectives you want to attain and the strategies you'll employ to get there. Frequent goals are to improve brand exposure, enhance social interaction, and increase sales. You will better locate influencers who can match your demands within your budget once you've set goals and devised a strategy.
You will better locate influencers who can match your demands within your budget once you've set goals and devised a strategy.
Influencer Marketing Platforms
You may find influencers for your brand through various influencer marketing tools. There are also numerous free influencer marketing tools available that assist brands in locating influencers using filters and search parameters.
Agencies of Influencers
Influencer marketing organizations connect influencers with brands looking to hire them, but their services don't end there. These firms will assist clients in developing an influencer marketing strategy, putting it into action, and managing their influencer marketing campaigns. In addition, because they work so closely with influencers, they have a thorough understanding of influencer fees. As a result, they can assist clients in finding a significant influencer while staying within their budget.
Things to Look for when Pricing an Influencer 
As previously stated, influencer prices might vary significantly. Brands should look at the following to ensure that an influencer is demanding a reasonable fee:
Influencer Marketing ROI
Measuring the ROI of your influencer marketing campaign is one of the greatest ways to figure out if you are paying the proper amount for an influencer (return on investment). The return on investment (ROI) is the percentage or dollar amount that your brand receives from your investment.
For example, if you invest $1,000 in influencer marketing and receive $7,000 in return, you have made a solid investment. You may conclude that another marketing channel provides a better return if you invest $1,000 and receive $2,000 in return.
Influencer Results and Influencer Rate Cards
While looking at ROI is helpful when selecting whether or not to continue working with an influencer, most of the time, you will need to decide whether or not to hire an influencer first. Therefore, you need to observe what your desired influencers have done for brands similar to yours in these circumstances.
We also recommend asking each influencer you contact for an influence rate card. The rates that each influencer charges will be displayed on these cards. You'll be able to keep an eye out for patterns in influencer rates using these cards.
Macro/Mega Influencers 
Alexa Collins – A Lifestyle Influencer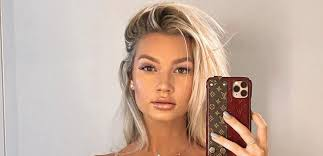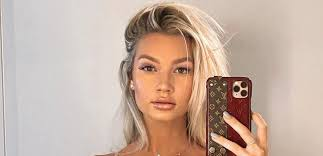 JaLisa Vaughn Jefferson – A Lifestyle Influencer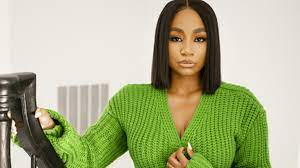 Katy Bellotte – A Lifestyle Influencer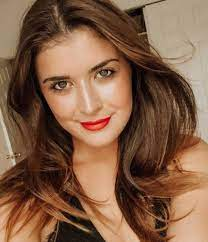 Macy Mariano – A Travel and Fashion Influencer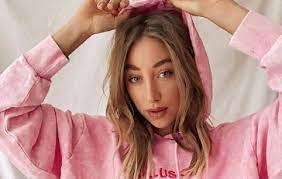 Jade Darmawangsa – A Youtube Creator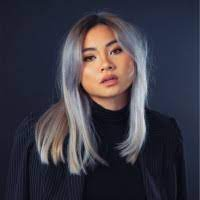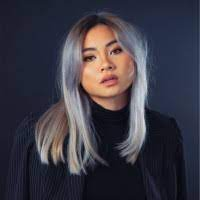 Symphony Clarke – A TikTok Creator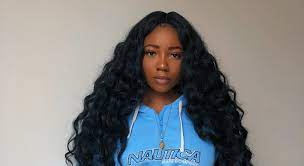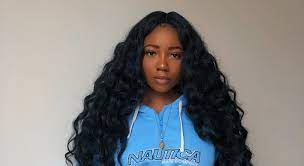 Micro-Influencers
Jehava Brown, A Travel and Lifestyle Influencer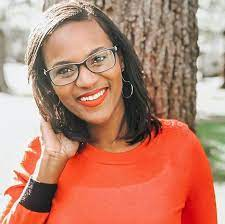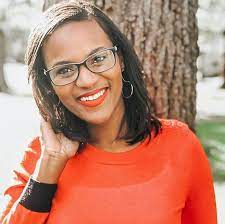 Nick Cutsumpas – A Plant Influencer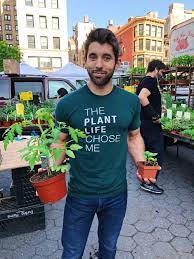 Ashley Jones – A Fashion and Lifestyle Influencer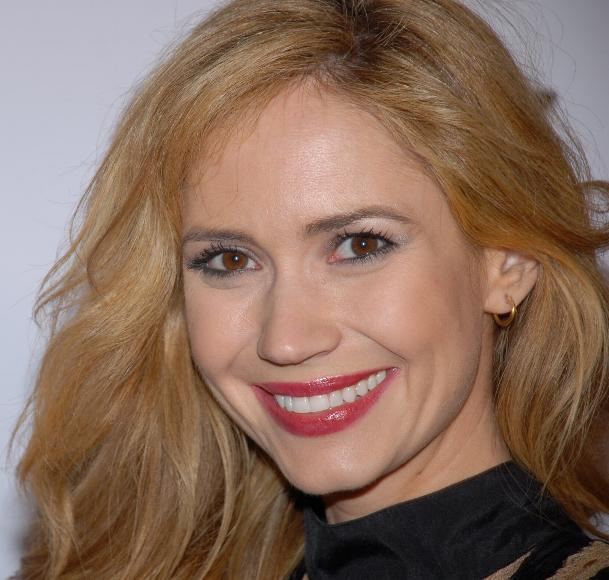 Emma Cortes – A Lifestyle Influencer and Podcast Host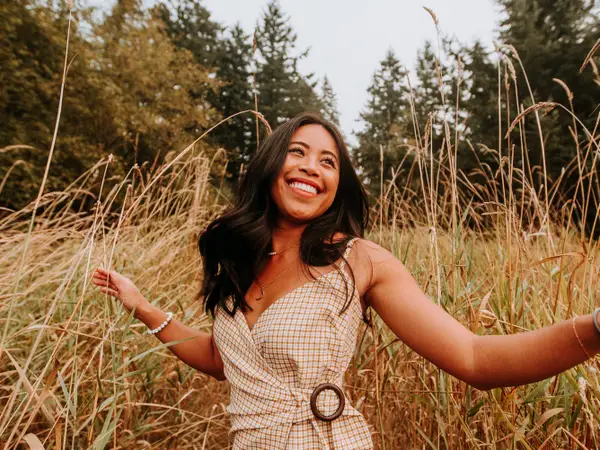 Image Source: Business Insider
Britney Turner – A Lifestyle Influencer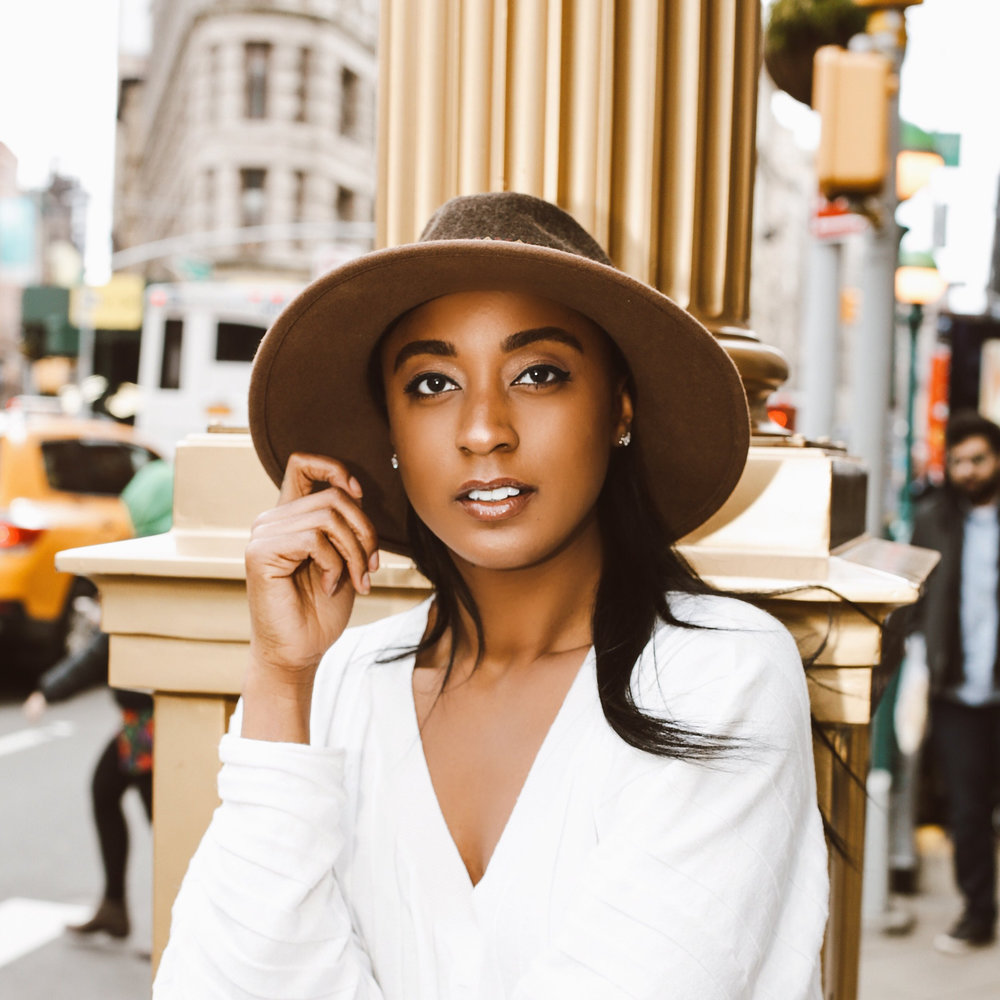 Image Source: The Listening Party
Caitlin Patton – A Lifestyle Influencer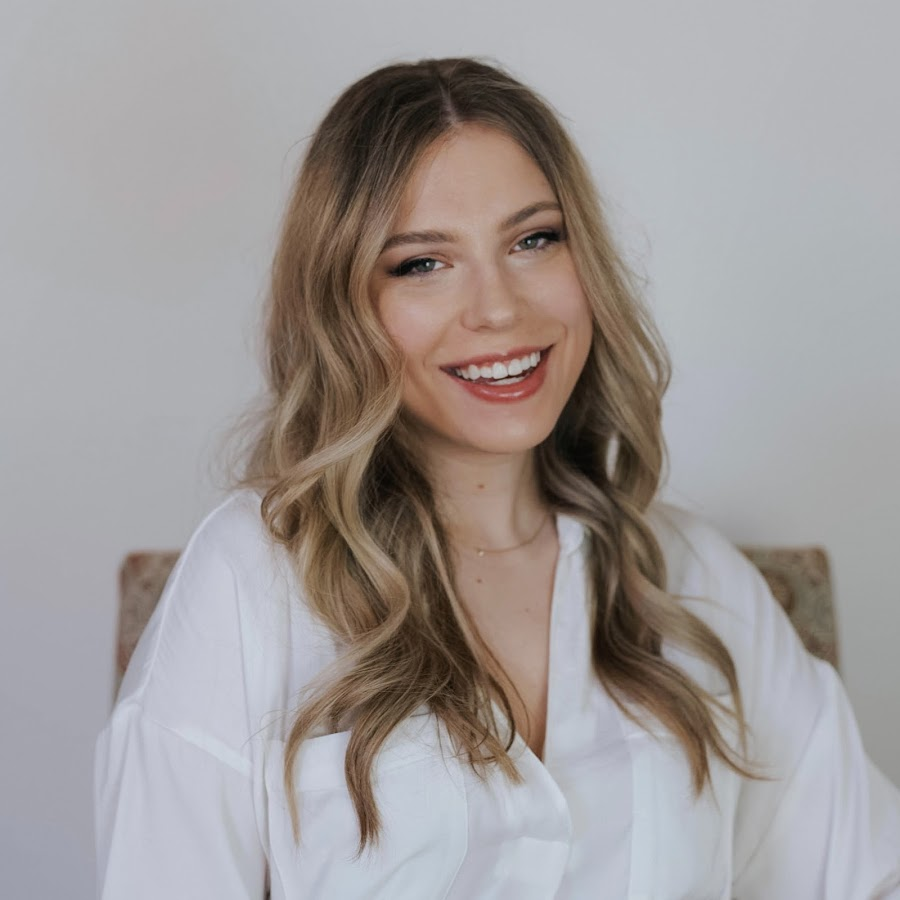 Gigi Kavoch – A Part-Time Lifestyle Blogger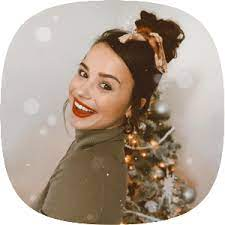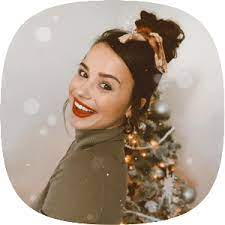 Tyler Chanel – A Sustainability Influencer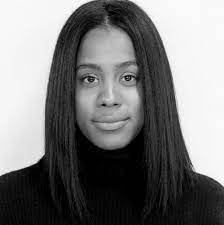 Nano Influencers
Khadijah Lacey-Taylor – A Fashion and Lifestyle Influencer
Image Source: The Influencer League
Laur DeMartino – A Lifestyle Influencer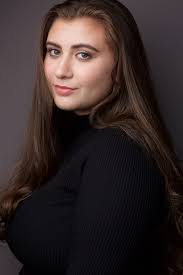 Jen Lauren – A Part-Time Lifestyle Influencer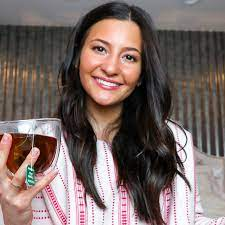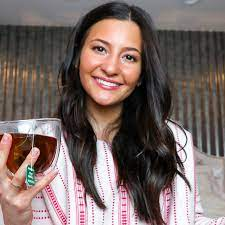 Amber Broder – A Part-Time Skincare Influencer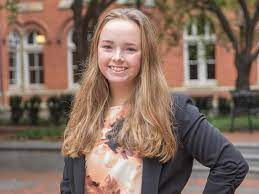 Frequently Asked Questions
What are the average earnings of Instagram influencers per post?
The amount of money Instagram influencers makes for each post isn't set in stone. It varies based on the agreement reached between the influencer and the brand. For example, some are paid a fixed price for sponsored pieces, while others work for a product exchange, and yet others earn commissions through affiliate marketing connections. Most marketers utilize an Instagram calculator to figure out how much an influencer is worth based on their amount of followers, engagement rate, and other factors.
How many Instagram followers do you need to get paid?
Getting paid on Instagram is not always contingent on the number of followers. Product recognition and potential sales are what brands are chasing, and engagement can help them achieve both. However, no matter how many followers you have, they look at how well you engage with your audience. As a result, work on increasing your engagement rate and creating high-quality pieces relevant to your niche regularly.
Who is the most well-remunerated Instagram influencer?
According to Hopper HQ's current Instagram Rich List, Dwayne "The Rock" Johnson, one of the most bankable superstars in the United States, is the highest-paid Instagram influencer. His per-Instagram-post cost is said to be $1,015,000. The actor has 230 million Instagram followers as of April 2021. With $986,000 per post, Kylie Jenner, the cosmetics mogul, is the second-highest-paid Instagram influencer after Dwayne Johnson.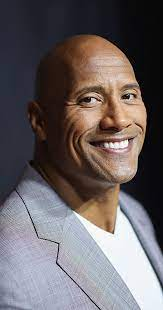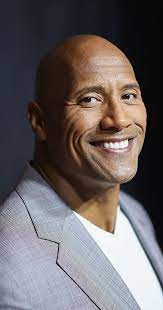 Are Instagram users compensated?
Instagram users can be compensated. On Instagram, there are a variety of ways to make money. You can promote your Instagram profile and expand your account. You may be an Instagram influencer in addition to growing your following. You can accept collaborations, nurture products, and services, and engage in affiliate marketing due to this. You can also sell your images and other visual content if you're a photographer.
Is TikTok a money-making app?
Yes, TikTok accepts payments. TikTok recently established a $200 million Creator Fund to reward and promote the platform's content creators. To be considered for the Creator Fund, creators must have received at least 100,000 genuine video views in the last 30 days. TikTok will also assess the level of engagement on the creator's content to ensure that it adheres to TikTok's community guidelines and terms of service.
How can you know if the influencers you are following are ethical?
Over the last few years, becoming an influencer has been increasingly popular, partially because people have learned how lucrative it may be. Unfortunately, some influencers may choose to operate in an unethical manner. Here are a few techniques to ensure you're following ethical influencers on social media.
Is the influencer transparent about whether they were compensated for a post or received a gift?
When an influencer is paid to promote a product, they must disclose it. This includes products they obtain for free in exchange for sharing them on the internet.
In reality, the Federal Trade Commission (FTC) mandates influencers to disclose when they have a financial relationship with a brand. So, proper disclosures are not just an ethical concern for them. It doesn't matter if you're posting for money, free, or reduced things.
Make sure the influencers you follow are declaring any affiliations when they post about products on their social media sites. The FTC believes that nonspecific disclaimers such as #sp, #collab, or #ambassador are insufficient. In addition, the disclosure should state if a post was paid for or sponsored.
Is the influencer promoting things that they use?
Another approach to making sure you're following ethical influencers is to see if they are advertising things they use. Of course, you can't be sure what things they use in their everyday lives until you know someone in person. However, there are methods for determining whether or not a recommendation is genuine.
If an influencer often recommends the same shampoo, it is likely that they use it and support the brand. However, if it appears like they're marketing a new shampoo every few weeks, it's a hint that they're simply endorsing any firm ready to pay them.
Is the influencer open about their dislikes for products?
There is no such thing as a flawless company or product. And, if someone's role is to assist their followers in making purchasing decisions, they should share both the positive and negative aspects of the things they use.
Do the advantages and cons of a product get mentioned when an influencer you follow posts about it? Do they say something about the effect that they don't like? If they never say what they do not like, it becomes clear that their recommendations aren't truly genuine.
Do they promote products that are relevant to their brand or target market?
It is also worth noting whether an influencer recommends appropriate things for their business or target demographic. That isn't to imply that influencers can't promote products unrelated to their central theme. Many influencers promote things that they utilize in their daily lives.
They may advocate a product because they are paid to do so, regardless of whether it is appropriate for their target demographic. An influencer who posts about frugal living and budget tricks, for example, might then publish a sponsored post for a pricey product that their audience is unlikely to buy.
It might also be an influencer who promotes healthy eating and living but then shares a sponsored article for a junk food company. But, again, influencers get money by sharing items, so make sure what they're pushing is something that fits with their brand.
Do they support ethical businesses?
Examining the companies that an influencer promotes is another approach to determining whether they align with your values. Of all, everyone's values and priorities are different. Therefore, something significant to you may not be necessary to someone else, and vice versa.
However, if an influencer frequently promotes companies with a history of ethical issues, it's worth reconsidering your decision to follow them. For example, if they have a history of mistreating staff, taking advantage of clients, and so on. Look for someone who supports companies that you believe in.
What should one be aware of about an influencer's income?
It's easier said than done to quit your day job and live off of an Instagram influencer paycheck because accounts must amass thousands of followers before they can begin to make money.

Instagram influencers with less than 10,000 followers can earn $88.00 for every post on average. Those with fewer than 100,000 followers spend an average of $200.00 for every post, though this varies significantly from account to account. Instead, most accounts at this level are given free products or discounts in exchange for posting.

Profiles with 250,000 to 500,000 followers can earn a lot of money by uploading brand-related content on their accounts, whether it's a static image, a GIF-like video, or an Instagram story. Once an influencer has one million followers, it's safe to assume they're making a good living and working hard to keep it.
What are some negative aspects of being an influencer?
We have seen devoted followers quickly turn on their leaders. You can bet that if you say something bigoted, it will end your career instantly. This indicates the platform's power in that you can be built up quickly, but you can also lose everything soon because many of these interactions are digital.
Conclusion
So, how do influencers earn a living? As you can see, they generate several revenue sources. It is simple to know why the influencer career has grown in popularity over several years.
Influencers can earn a lot of money by sponsoring posts, affiliate marketing, and even creating their product lines. While the influencer marketing sector has its share of celebrities, most of these individuals will require additional employment. Most influencers regard their company as a side hustle, and it's simple to see why: making significant sums of money frequently necessitates many posts. There's also interacting with followers, trying out things, and negotiating transactions on top of content creation. Do not expect to become wealthy overnight.