A YouTuber is a person who creates and publishes knowledgeable, humorous, and entertaining video content on the YouTube platform. Hence, you are a YouTuber if you regularly post content on YouTube or earn your living through the apps. The most enticing part of becoming a YouTuber is your ability to make money while creating videos on your subject of interest. If you are looking for that incredible opportunity, dive into the article to learn the essential steps to becoming a YouTuber.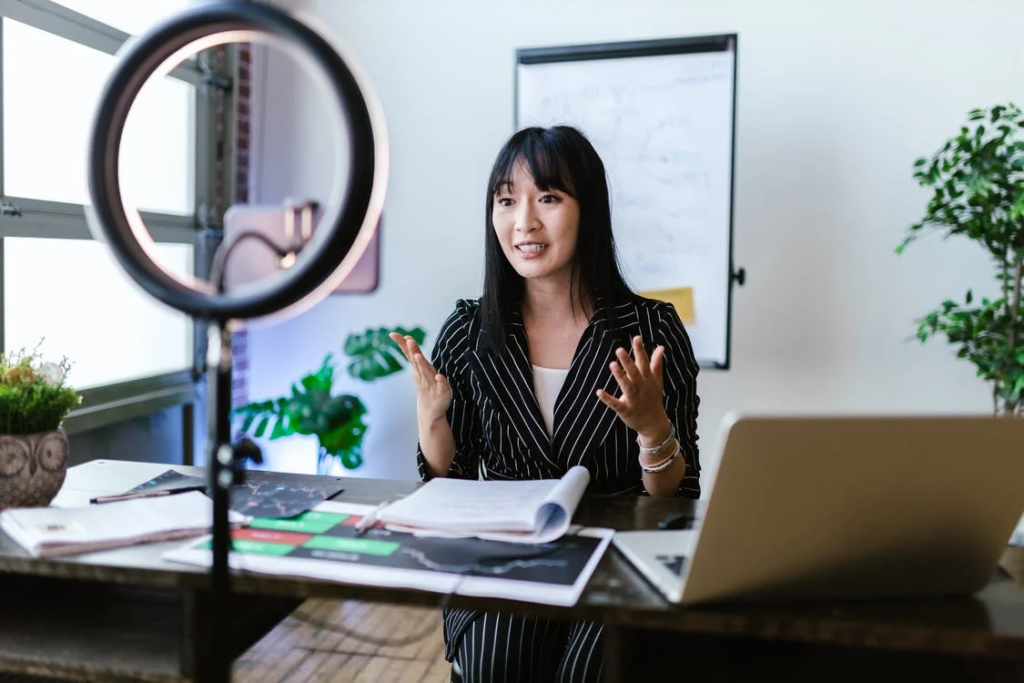 How do YouTubers Make Money?
The advantage of becoming a YouTuber lies in enhancing the monetization of your YouTube channel. For example, Jeffree Star is currently the wealthiest YouTuber globally and holds more than 16.2 Million subscribers on the platform. Hence, if you wish to monetize your account, enable monetization in your YouTube account settings.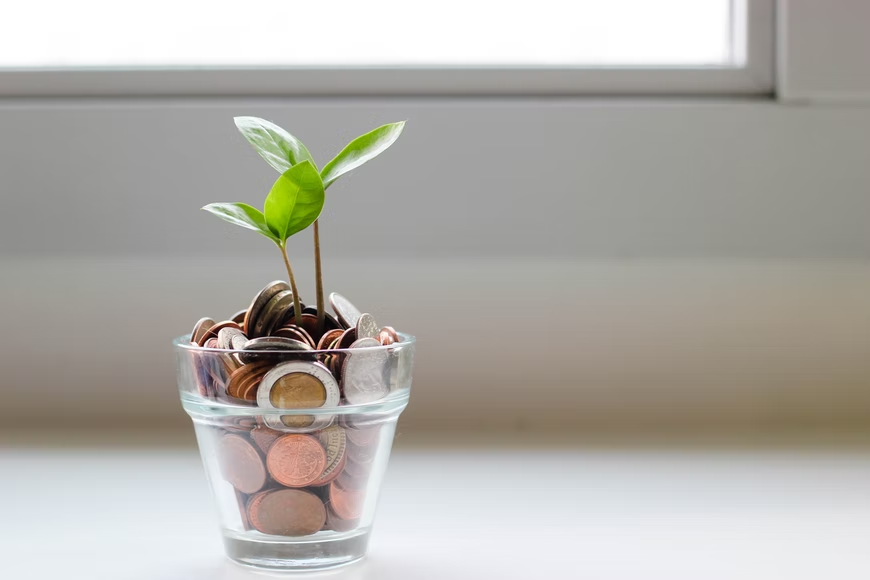 Following this, you have to create original, unique content to win consistent viewership and subscribers. Finally, once you have earned 1000 subscribers and have 4000 public watching hours in the last 12 months, you can apply to get accepted into the YouTube Partner Program or qualify for the YouTube Shorts Fund. 
How Do YouTubers Get Paid?
Youtube confirms your eligibility to the YouTube partner program by assessing if you are one of the most subscribed YouTubers. Following this, you are paid based on the number of ads your viewers or subscribers have watched without skipping. However, if the viewers click on the advertisement, you'll earn more. Hence, you can make money when your content generates more than 20,000 ad views. Therefore, your primary goal must be to build viewership and earn subscribers. 
How Much YouTube Paid For 1,000,000 Views
In addition, you can pursue other ways to make money through your channel; they include: 
Sponsor content / Collaborate with a brand

Sell their products or services

You can become affiliate partners and be involved in affiliate sales. 

Join a site or online tipping services for crowdfunding. 

License content to the media. 
Although becoming a YouTuber seems to be a lucrative choice, it takes tremendous effort to become one. Additionally, remember some people turned out to be rich with their YouTube channels. For example, Mr. Beast is the highest-paid YouTuber who earned $54 million in 2021 following the doubling of his viewership to 10 billion views through his youtube channel. Hence, focus on creating quality content with proper camera equipment and maintaining consistency in creating unique and attractive content.
How to Become a YouTuber?
The advantages, as mentioned earlier, of becoming a YouTuber will entice you to become one. However, it doesn't happen overnight. Instead, you need to invest your time in following a sequence of steps that will help establish yourself as a YouTuber:  
1. Identify Your Passionate Niche
The first step to realizing your dream of becoming a YouTuber is identifying your domain of passion. Your topic of interest helps you generate great content ideas. Hence, you can always opt for a less competitive field to which you are naturally attracted. This will fuel your need to research and explore more in the area. Consequently, you will build a good understanding of the subject and improve your expertise, which will help you create excellent content. Nevertheless, choosing your niche is not an easy task. 
Here are some broader niche examples for you to choose from. They include: 
Gaming

Makeup

Sports

​Music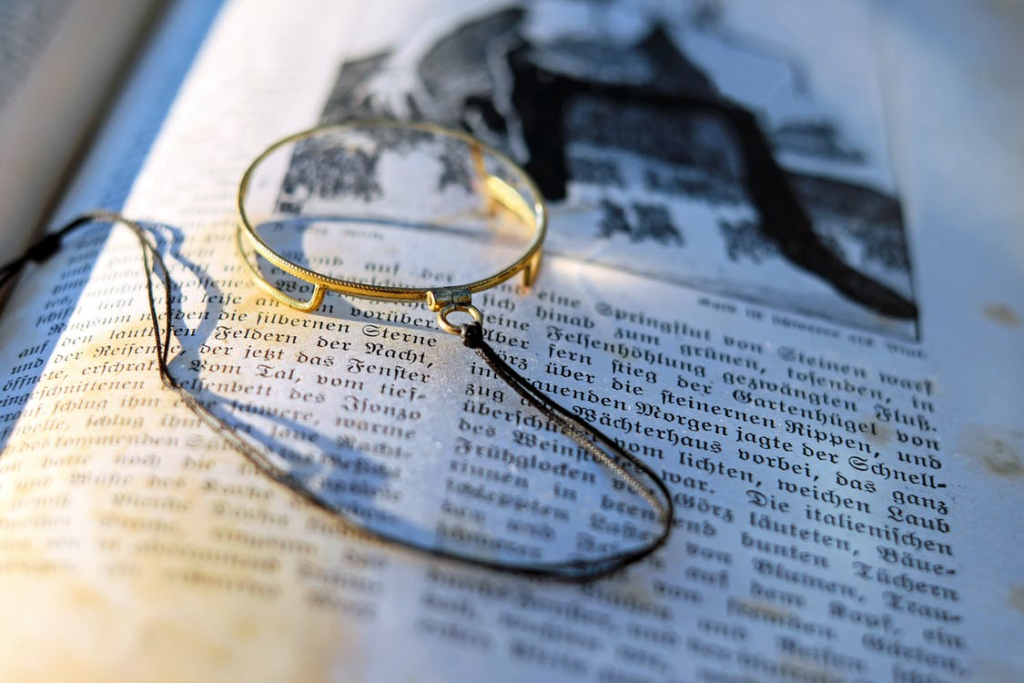 However, you can always dive deeper and choose the level 3 niche to abstain from competition at least until you build a reputed channel.
For example:
| | | |
| --- | --- | --- |
| Main Niche | Level 2 Niche | Level 3 niche  |
| Music | Guitar  | How to play heavy metal songs?  |
| Makeup | Daily Makeup | Celebrity makeup style |
| Gaming | Action Games | Fortnite |
| Sports | Swimming | Training beginners to swim |
If you still want a real-life example, here is a list for you to get inspired.
In addition, to fix a niche, see if your domain of interest satisfies the below points
Will you be able to generate content ideas on the topic for the long term? 

Will you be able to work on the subject without payment? 

Does your topic help people to resolve their issues?

Do you often enjoy finding a solution for others' problems in your niche? 
2. Know Your Niche from Your Competitors 
Once you are ready with the domain choice, you have to begin your journey to explore the current status of knowledge sharing in your domain. This will help you understand what is already existing and how you can differentiate your content to make it stand out uniquely. For this purpose, you can research the style of the top ten YouTubers in your niche and analyze the below criteria: 
Video effects (e.g., visual effects and sound effects)

Video formats (e.g., Q&A, expert interview, storyline)

Locations (e.g., studio, outdoors, on set)

Sets (e.g., at home, workplace, designed set, animated)
Also, consider their presenting and branding styles; observe them across everyone. Additionally, while drawing inspiration from your competitors, you also have to invest your thoughts to make your content different.
3. Understand Your Target Audience 
Once you analyze your competitors, you understand how to protect your content. The next step will be to know your target audience, to help you create unique content tailored to their needs. Additionally, try to stick with audiences of your same age and gender, enabling you to connect with them easily.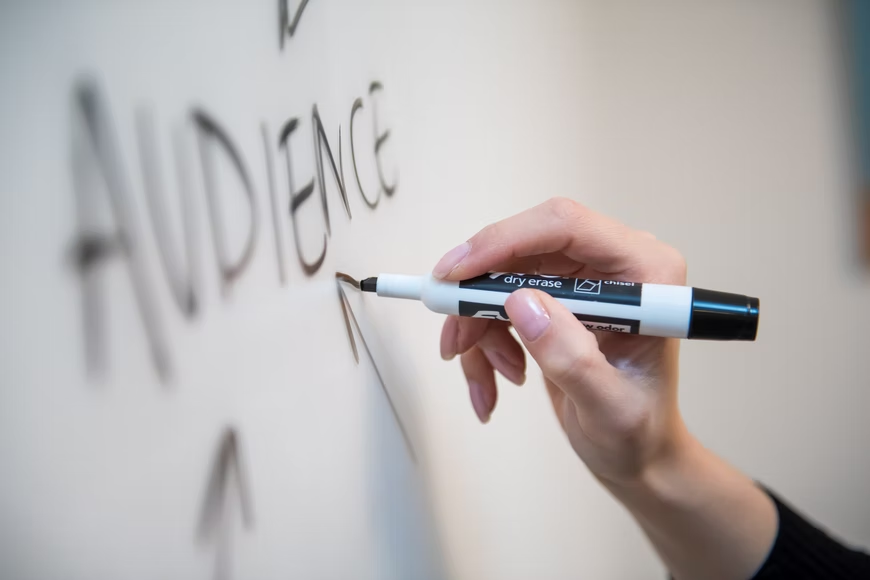 You can also research your answers to the below questions to create an audience persona that represents your ideal viewer. 
What type of audience would watch my videos?

How old are they?

What kind of job do they have?

At what time of the day will they be watching your videos?

Why are they watching them?

What do they gain from watching them?

How will the audience

consume

your videos? 
4. Create a Visually Appealing Channel 
After you have decided on how and to whom to project your content, you must focus on creating a visually appealing YouTube channel. For this, you must:
Create a Google account that includes your YouTube account. 

Go to

YouTube.com

on your YouTube account page, click Create a Channel, and enter your brand.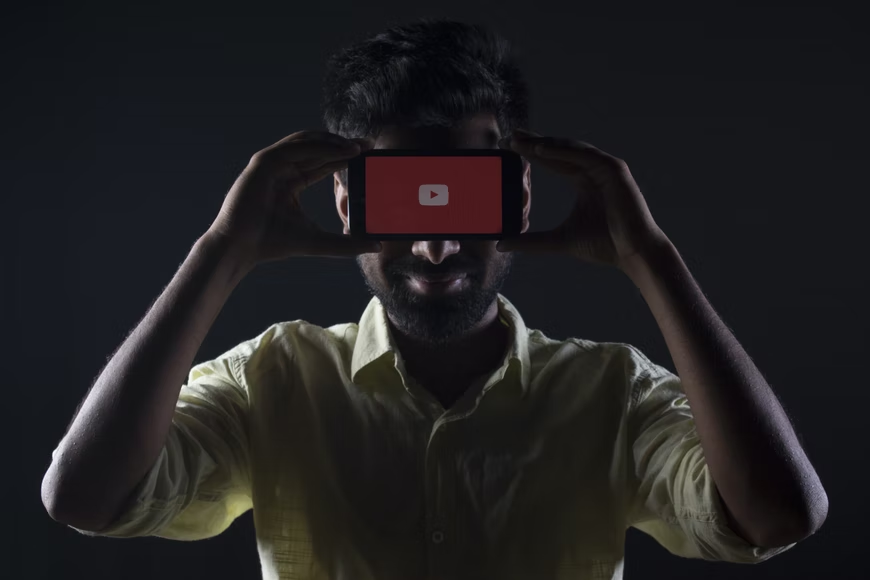 Enhance the visual presentation of your channel with the following visual information with the correct dimensions: 

Your profile photo is also known as the channel icon.

Your channel background banner image. 

Your youtube logo.
Apart from the visuals mentioned above, your YouTube channel must have:
An enticing channel name

Your other social media account links.

A catchy and readable 'about' section. 
How To Create A YouTube Channel?
5. Invest in the Right Equipment
Since your content is visual, you need to use quality equipment to produce your videos. Hence, it is essential to know what equipment you need to create content as per your plan. Some of the basic equipment includes:
A computer with decent speed and specs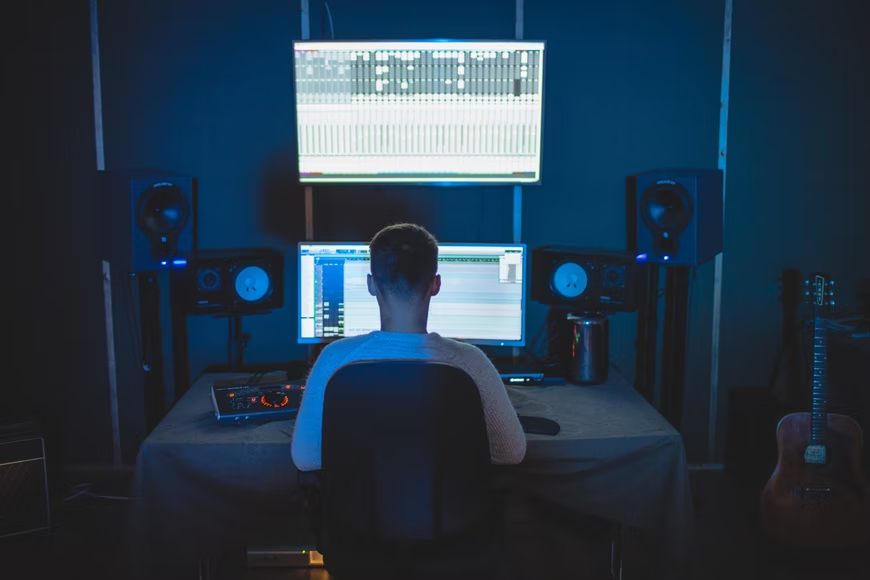 A high-quality cell phone camera: A good quality phone camera combined with good lighting is enough to produce good quality content. Some of the options to consider include: 
It is always good to stabilize your camera to prevent your video from shaking. Hence, some of the tripod options to consider include: 
Best Lightweight Tripods for Vlogging:
Best Solid Built Tripod for Vlogging:
For quality video content, you must also have good-quality audio. If your audiences don't hear you, they will lose interest. Hence, some of the microphone options to consider include: 
Best Camera and Equipment for YouTube Beginners
6. Differentiate and Define Your Branding
Once you are ready with the essential requirements, you need to plan your content. Your videos must attract your audience and convey your experiences, skills, and personality. For example, you can show the difference through your speech or differentiate yourself from your competitors. 
7. Post Simple and Comprehensible Videos
Your audiences are looking forward to a crisp and well-informative piece of work. Hence, you must plan to convey your information in less time. You can also start upfront after explaining the purpose of your video. If elaboration is required, try to put it as a continuation video. 
8. Optimize your YouTube Content for SEO
Apart from creating a channel and posting content, you have to make your content discoverable. For this, you need to optimize your video content with YouTube SEO. Using the right keywords in your video description is good bait for information-savvy people who flock to YouTube to discover new content. In addition, analyze your keywords for popularity and extract some keywords from your competitors and compare. This will help you pin down the best keyword for your video. Some other tips include:
You can use well-known keywords research tools like

Ahrefs or Google Keyword Planner

to filter the most commonly asked queries and find the most demanding videos.

You can extract topic ideas from discussion forums like

Quora or follow Google Trends

as they feature trending topics that are hot right now. 

Always use the focus keyword in your video description and in the title to optimize for mobile users.

Discover the keywords that lead to your channel using your analytics. This helps you create more videos on the topics centered around the keyword.

Ensure to analyze the auto-suggestions to target more keywords and videos.
How to Optimize your YouTube Content for SEO?
9. Edit Your Content
It is always good to edit your content to spot and correct errors or bloopers that may be prevalent in your videos. This will ensure authenticity. Nowadays, due to the easy availability of editing software, this has become a part of the content creation process. 
10. Publish Your Content
Once you find your video error-free and appealing, you can publish it. For this purpose, it's enough to hit the publish button on the dashboard. Once this is done, your video goes through a buffering and loading process depending on your file size. This makes you a YouTube content creator.
11. Develop a Content Schedule and Stick to It
Your audience learns about your style and timing from your consistency. Hence, it is always good to stick to the same videos and post them regularly. This will also give a consistent work pattern for you. However, if you break the routine or treat your audience to a new design, ensure to give a heads-up. This will prevent your viewers from getting confused. 
12. Be Updated in Your Niche
As a YouTuber, your presentation will help your audience perceive you as knowledgeable. Hence, to keep up with the name, you have to update yourself on the current trends in your industry. In addition, you must have a good amount of awareness around your industry. This helps you create relevant and fresh content for your audience and also establishes you as a technical expert in your domain. 
13. Engage With Your Community
The success of your YouTube channels relies on your subscribers. Hence, you always need to keep them engaged with your channel. For this purpose, you can adopt the following measures:
As you add content to your channel, plan to keep up with the comments that each piece of content carries. You can adopt a tool like

Hootsuite

as your channel grows. 
You can host a live stream on YouTube, which connects you directly with your viewers and adds a candid touch to the entire presentation.
In addition, you can host  Q&A sessions, which can help your audience find answers to their questions, and in turn, you can prompt your viewers to leave questions in the comments section. From this, you can draw the theme for your next video.

You should also allow your audiences to connect with you through other social media networks. This way, you can tap into new audiences on different media and grow your presence. Here are some ways to grow your community. They include:

Frame a proper call-to-action and connect it from one social network to another.
Announce the release of the latest videos across all the channels and add the link for easier access.
Keep your community engaged with the creation of new blogs.
Always prompt your audiences on the online forum.
Distribute newsletters timely and update your audiences regarding the latest developments.
Since podcasts are becoming a popular medium, you can adopt ways to connect to your audiences through them. 
14. Collaborate with Your Competitors
When you have invested your efforts in designing a channel and uploading your content, you have to think of enhancing your channel's popularity. One of the most beneficial strategies is collaborating with your competitors or other YouTubers. Collaboration can be mutually beneficial if you gain each other's audiences. 
15. Promote your Channel through Websites
After traversing through the basics successfully, you can begin investing in self-promotion. Here are some ways to adopt: 
Advertising

— You can opt to pay Youtube and boost your videos to appear in search results. 
Networking

— Improve your social connections and collaborate with other YouTubers to create videos like crossovers, guest appearances, mash-ups, and covers to gain new audiences. 
Cross-promoting

— Promote yourself across multiple social channels, email lists, or websites and lead people to be aware of your YouTube videos. 
Create a website for your YouTube channel and reiterate your ownership of its content. The great advantage of creating a website for your channel is that you're the owner of everything on your site. This way, you can decrease your dependency on any social media platform devoid of limitations. Make use of a video maker to integrate your videos into your website smoothly. You can sell, rent, or set up a monthly subscription plan for your videos. 
16. Track Your Progress with YouTube Analytics
Given the growth of your channel, you have to ensure progress. Hence, it is necessary to analyze the result of your actions. For this purpose, you can take advantage of several YouTube features. These features allow you to:
See how your videos perform.
Get insights into the demography and timings of the people watching your videos.
See how one video performs better than the others. 
Collectively, all these factors ensure your growth at every step and help you establish yourself as a YouTuber. 
Conclusion 
Although becoming a Youtuber is no easy task, your strategic plans and the right way of investing your hard work help you to be successful. Once you establish yourself as a YouTuber, consistency and a proper feedback analysis help you retain your earned position. 
Videos on How to Become a YouTuber?
Introduction to how to earn money on youtube
How to become a YouTuber for beginners
How to become a YouTuber in 5 easy steps