Who is a Social Media Influencer?
Influencers are ordinary people who have excellent knowledge and expertise in their chosen field. They build and retain a community of followers on social media, foster a relationship, and share their views on products or services. Their prowess, uniqueness, and authenticity earn trust and profoundly influence their audiences' buying decisions. Hence, they significantly differ from high-profile celebrities who appear for advertisements. While many influencers have a large follower base, there are no fixed eligibility rules to become one on any platform. Typically, people with more than 1000 followers will have a good start as an influencer. Depending upon the number of followers, there are different types of influencers. They include:
Types of Influencers
Mega-influencers

are those who have millions of followers, earning them the prestige of a social media celebrity.

Macro-influencers

have followers between 100,000 and 999,999. They focus on a specific niche such as beauty, lifestyle, gaming, fitness, fashion, or business

.

Micro-influencers

are masters of a specific field with a number of followers ranging from 1000 to 100000. Since many influencers fall under this category, this is the most preferred type of influencer. 

Nano-influencer

characterizes people with a following between 500 and 1000. They are usually hyper-niched and have a closely-knit audience group.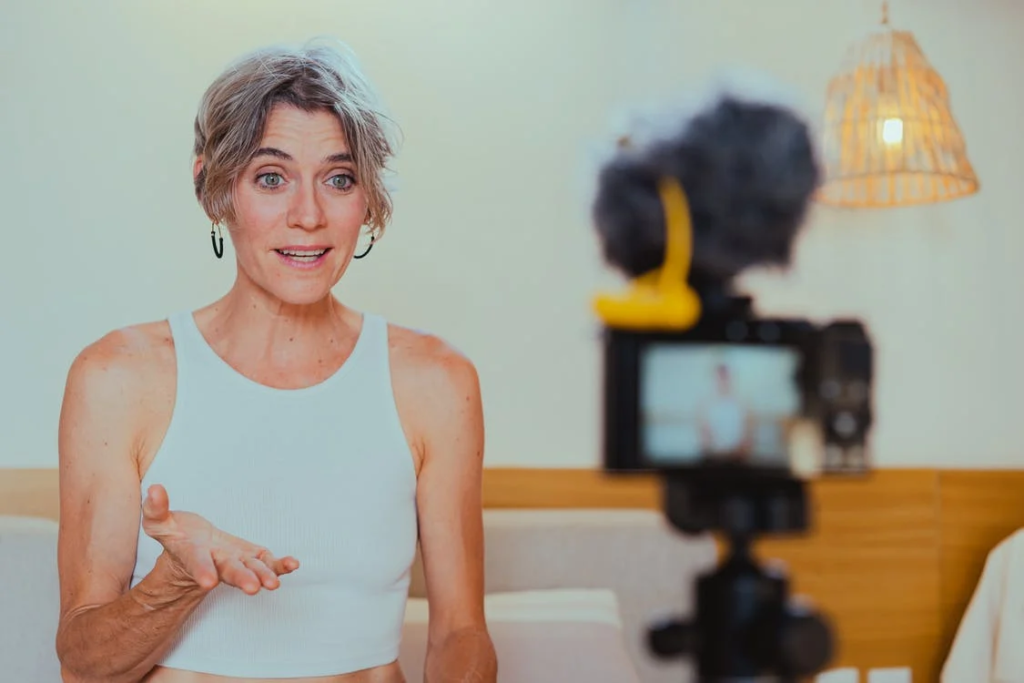 Why Do Brands Need Influencers?
Modern-day consumers have turned blind to billboards and commercials. Instead, they invest their time in researching a product before buying it. As a result, they look out to hear from genuine people who talk about their brand choice. Therefore, influencers help brands to:
Connect with their target customers.
Increase social media exposure of the brand and drive traffic to their websites.
Sell products through recommendation or story-telling.
How do Influencers Assist a Brand? 
Generate content about the brand
Create brand awareness and promote the products.
Find themselves between the conversations on the brand. 
Benefits of an Influencer
Helps improve sales of products and services.
Can establish brand awareness and promote brand deals with other companies.
Entitled to incentives, paid sponsorship, etc.
How do influencers make money?
Influencers make money in social media through the following ways:
1. Sponsored Posts
One of the most popular ways to make money from social media is through sponsored posts. As an influencer, you can sponsor posts that contain your product recommendation of a specific brand. In return, these brands pay you for promoting their products online. Sponsored posts can be designed in different ways as:
A single or multiple product descriptions
These posts are profitable when you have a more significant number of followers.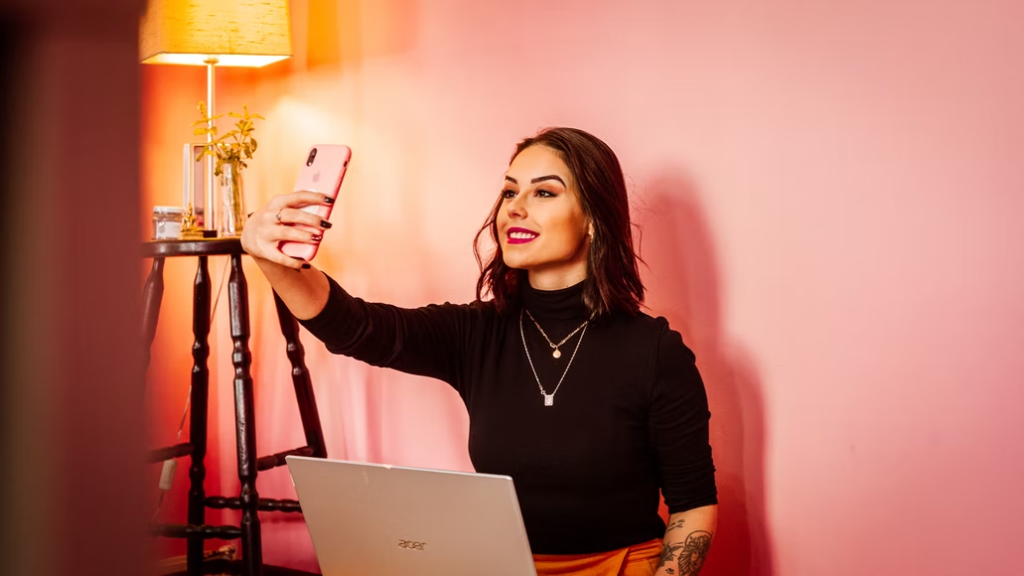 2. Brand Representative / Ambassador
You can also partner with a brand to promote their products online on a contractual basis that lasts at least 2 months to several years. For this purpose, you may be rewarded with some of the products from the company, or you may also earn a fixed sum for every conversion you create.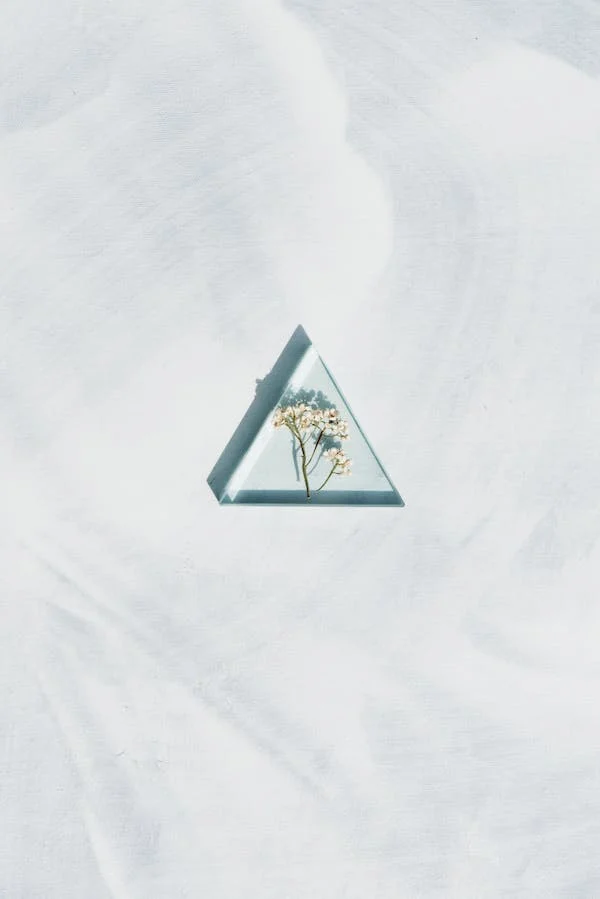 3. Affiliate marketing
Another option is to approach the brands or retailers offering affiliate marketing programs. You have to apply to become an affiliate marketer. Once approved, you will be supplied with a unique affiliate link to track your conversions that will earn you some commission.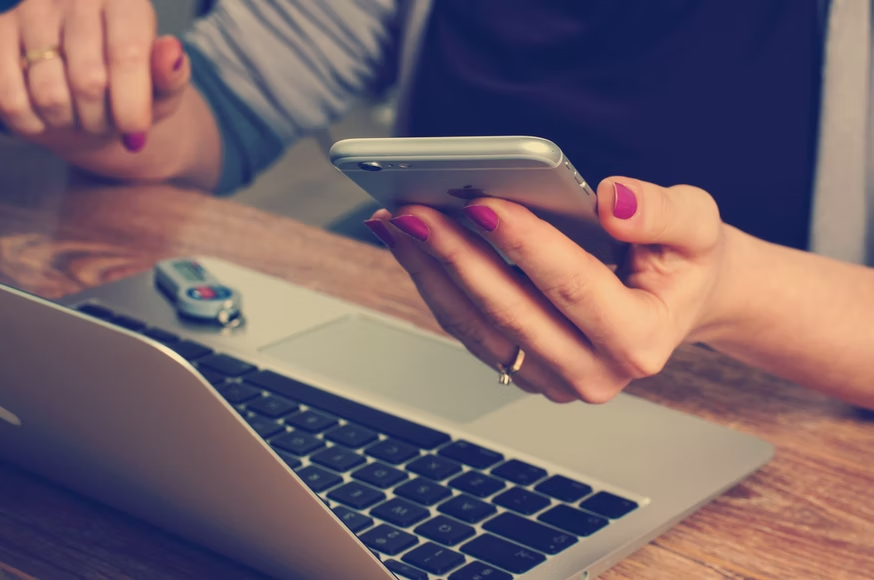 4. Co-create products
Once you have established yourself as an influencer, you may feel saturated at a point when you can opt for co-creating products with other brands. This way, you may get a large sum along with a percentage of the profit.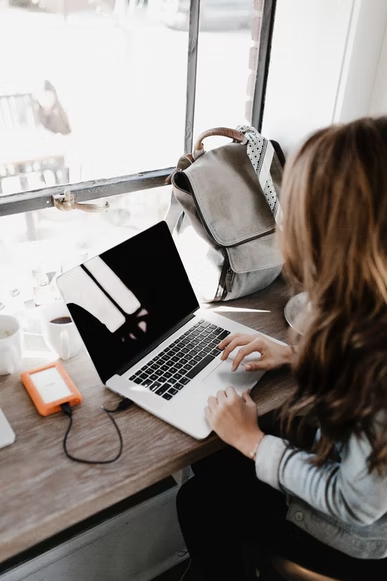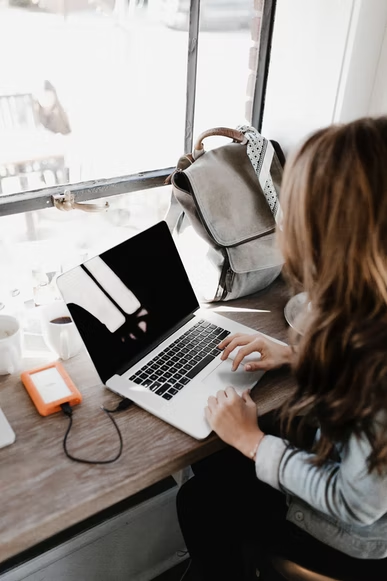 5. Promote your products
Alternatively, you can promote your line of products instead of collaborating with others. For this purpose, you have to start small to ensure you reap the maximum benefits.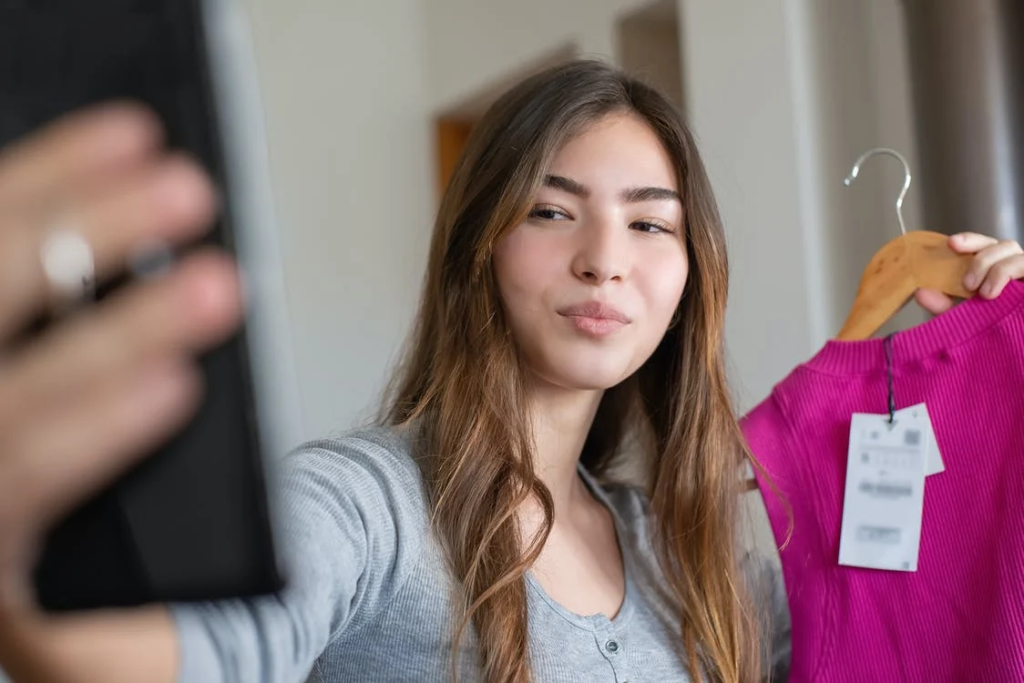 How Do You Become an Influencer?
1. Pick your domain 
The first step to becoming an influencer is to select your niche of interest. It would help if you had a natural affinity towards your place to research, explore and have a good understanding of it. This will help you create great content. Additionally, a certain level of expertise in the chosen field will be an added advantage to establishing yourself as an influencer. If you are confused about choosing a domain, you may ponder over the below points to conclude. They include:
Your topic of interest that you love to create content about for the long term.

Things that you enjoy doing without getting paid.

The issues that you resolve for other people predominantly.

A skill that you master that finds a solution for others' challenges.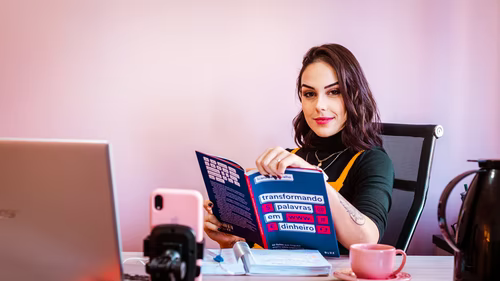 Listed here are some of the most popular domains that you can consider:
Beauty

Travel

Motherhood

Food

Fashion

Fitness

Finance

Gaming

Home Décor

Entrepreneurship

Love and Relationships

Haircare 

Family and Home
2. Select Your Platform
One of the most crucial steps is to choose a social media platform to project yourself as an influencer. Some of the points to consider while you select your platforms are: 
Limit your social media presence to up to 2 platforms. 

Consider your mastery over the type of content- video, photos, podcast, or written. 

Pay attention to the platform where your target audiences are concentrated.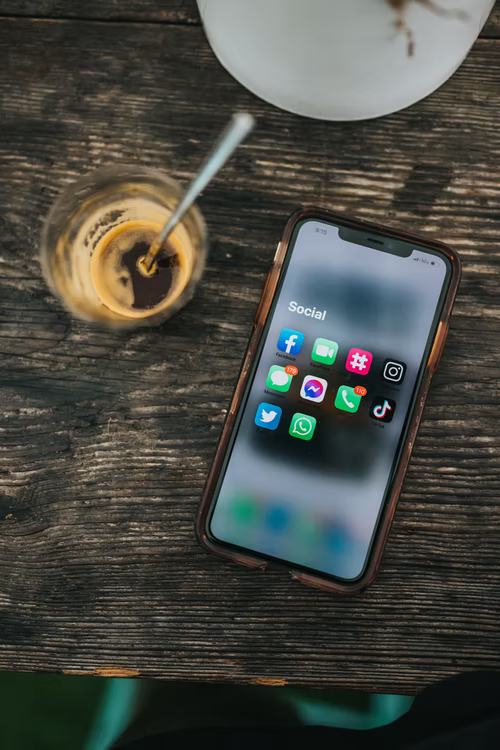 For example, if you are good at making videos and your content mainly includes tutorials choose YouTube.  
3. Achieve Mastery over your field 
As an influencer, it is vital to be updated with the latest trends in your niche to help your audiences. For this purpose, you need to borrow knowledge from a wide range of sources like:
Podcasts

Online courses

Networking with niche experts

Attend influencer events

Connect with YouTubers and bloggers.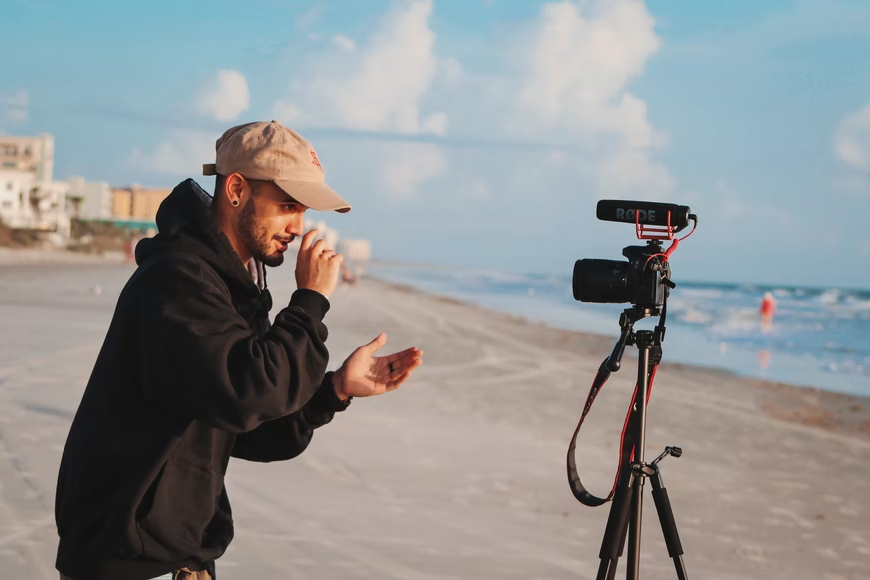 4. Define your personal brand
Your brand mainly deals with how differently your audiences perceive your experiences, skills, and personality.  They are projected through communication with your followers in the form of visuals you create or through your speech. The personal brand majorly deals with how you differentiate yourself from your competitors.
5. Optimize your personal brand identity
To become an influencer, you need to optimize your social media profile in the following ways:
If you already have a profile, switch to a business account to unlock the concerned features. 

Create an engaging biography for your visitor to give them a brief on your story along with all the other relevant details. 

Additionally, remember to add a profile pic and cover photo, essential components of your brand identity.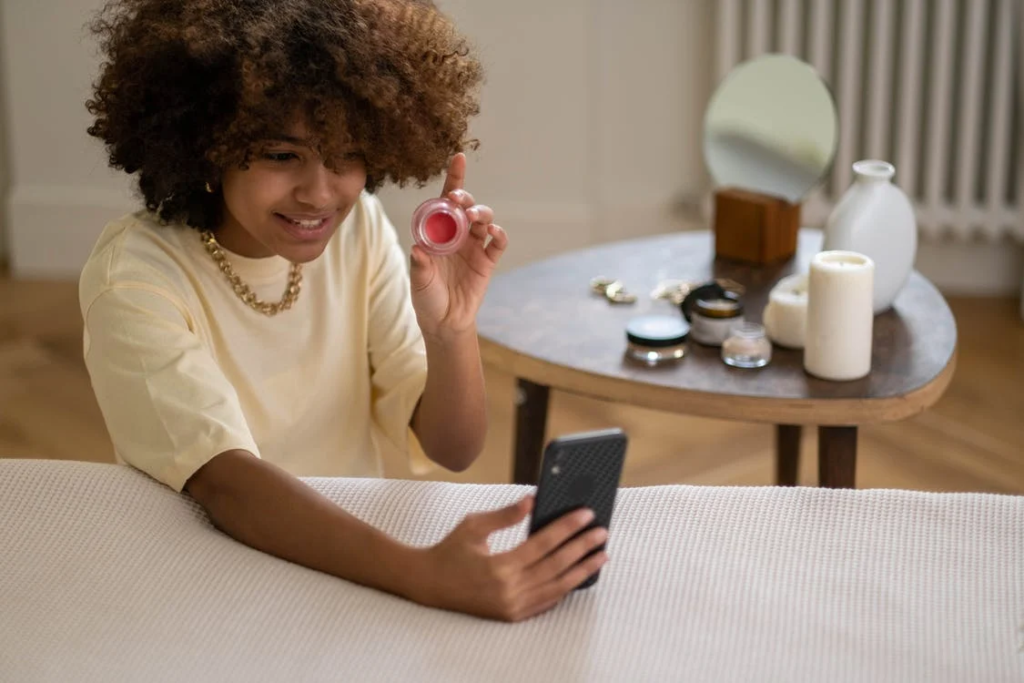 6. Let Brands Know You're Open to Collaborations
Once you establish yourself as an influencer, you need to communicate your interest in collaborating with brands. For this purpose, you can mention it in your profile or provide your contact details to attract potential clients. Alternatively, you can do your outreach and connect with relevant brands. Additionally, you can make use of influencer platforms that connect the influencers with the brand. This way, you can network with brands and project yourself as an influencer.  
How to work with brands?
Enlisted here are some steps to reach out to a brand for collaboration.
List out the brands in your niche that you want to work with. 

Downsize the list and filter the brands that match your personal brand.

Find the control head for influencer marketing for each brand and get their contact.

Pitch the brands with your email.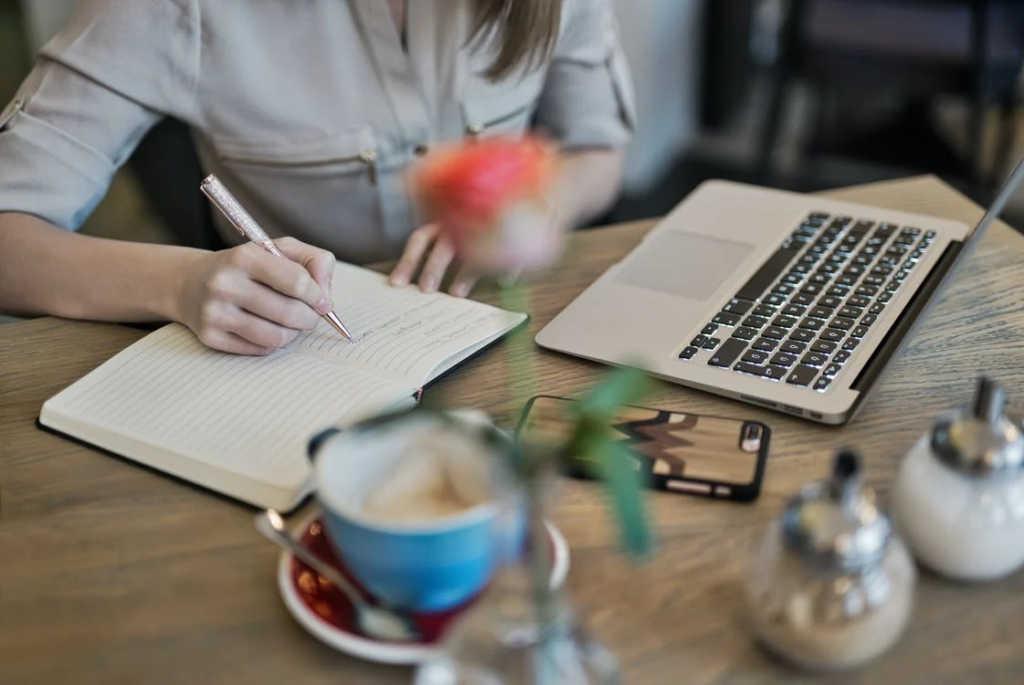 7. Know your audience
While posting content on social media, you need to tailor them to suit your audience's needs. Therefore, understanding your audience is necessary to build a strong content strategy that attracts them. While you begin, analyze your current follower base to know their area of interest and demography. Then, amongst all your posts, find the one that received the maximum engagement. It is around this theme you must create more content.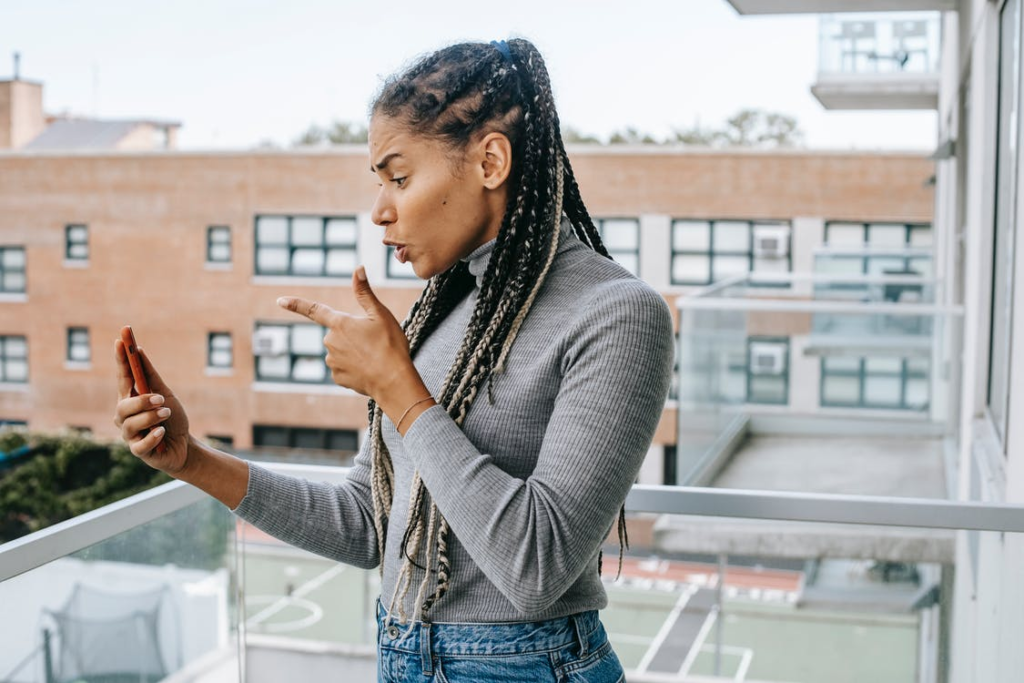 8. Create a content strategy
Choose a content strategy your audience will love to consume. This way, you can make your content engaging and attract more people. Some influencers even post content regarding their personal lives and posts on their respective niches for a personal touch. While others strictly stick to their area of expertise.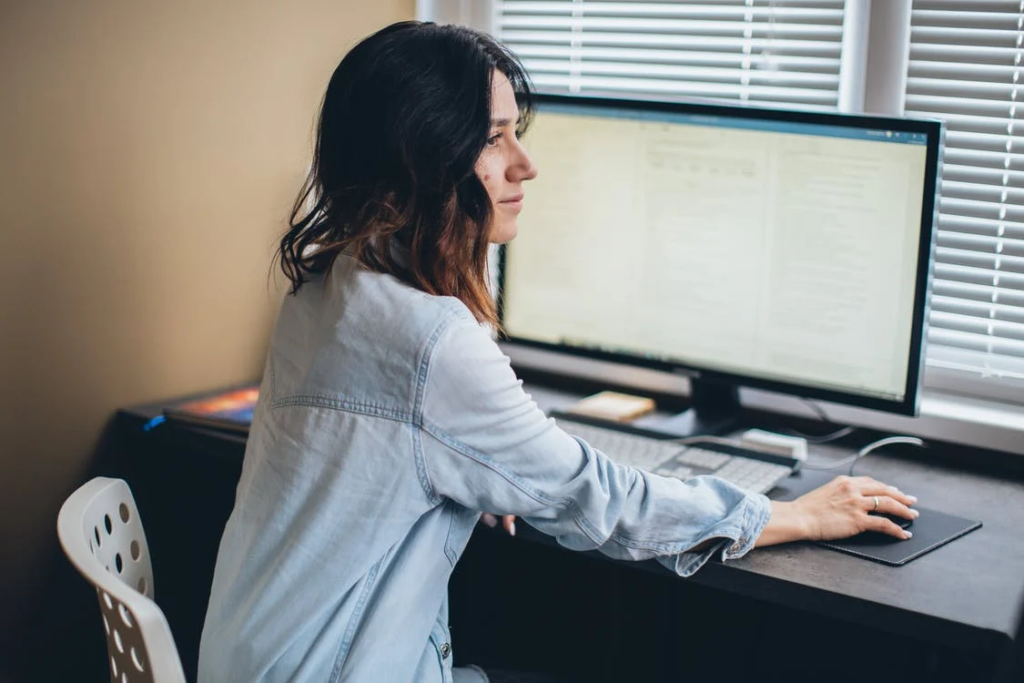 Additionally, you need to research new topics and stay updated with the changing trends to update your followers quickly. Further, focus on your audience's queries and their issues to create content that answers them. Look for entertaining, educating, and inspiring content that can draw more people. Ensure to add uniqueness to your content to make it stand out amongst your competitors. You can also open out your stories of overcoming struggles and fears, which humanizes your brand with a tinge of brand awareness.  
9. Build Your Strategy and Process First
Once your content reaches your audience and yields collaborators, you have to plan on managing them. Standardize your process while dealing with multiple collaborators. This way, you can effectively create content and influence people instead of administering the business deals you procured.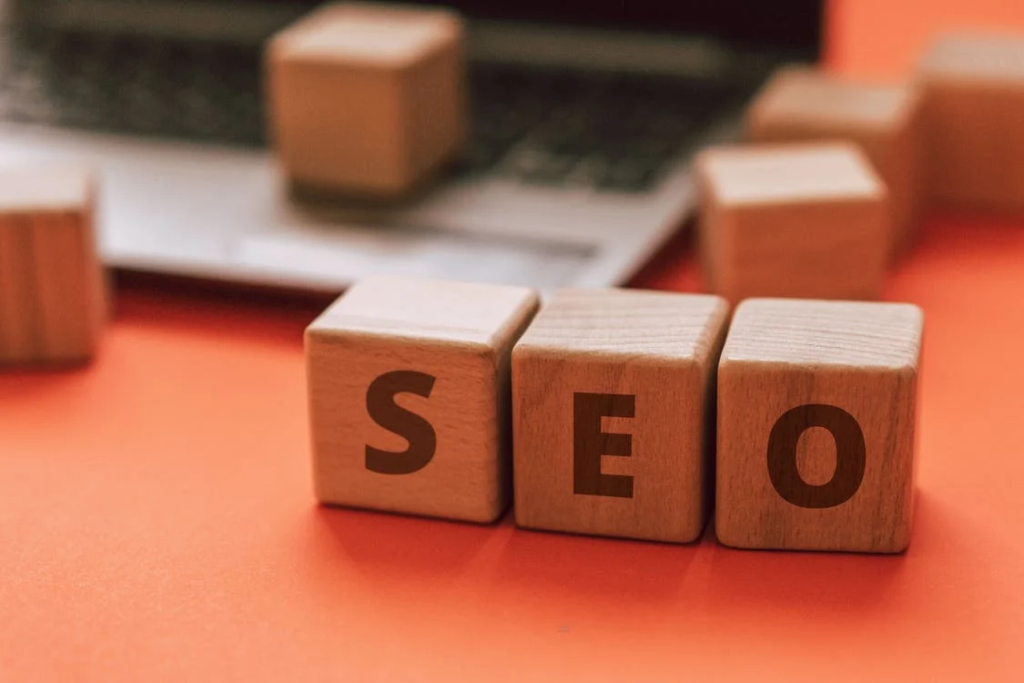 10. Maintain your relationship with your followers
Build trust amongst your audiences with regular posts. Your posts don't always have to be dense with images and information. But a steady stream of content will enhance your influence on them. Alternatively, avoid indulging in buying followers, using bots or engagement pods as these activities limit your growth as the latest social algorithms based on AI can detect these. Last but not least, refrain from promoting questionable products or those that are irrelevant to your expertise. This way, you can secure the trust amongst your followers that you have built so far.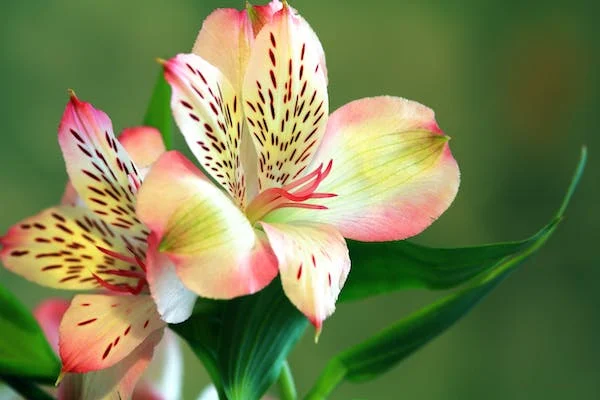 11. Building Your Community
Apart from growing your follower base, concentrate on your return on investments and engage with your audiences. The key is to include or provoke your audience to interact through comments, questions, answers, or polls. 
Apart from these traditional ideas, you may even plan to:
Host the "Ask me anything" event
As an influencer, you can benefit from" Ask Me Anything "sessions that offer the advantage of engaging your audience and prompting them to ask any questions related to your personal or professional life. As a result, you can have an emotional connection with your followers.  Additionally, you can establish your mastery over your niche.
Announce a giveaway/ contest
You will reach out to more people through both these ways and add them to your follower base. Additionally, you can effectively promote other influencers with whom you collaborate.  
A giveaway is when you reward your followers for the likes, shares, and comments they give to your post. Additionally, you can let your followers tag their friends in the announcement.
Contest
A contest is very similar to a giveaway, with the difference that your followers have to upload specific content or use your hashtag to win the same.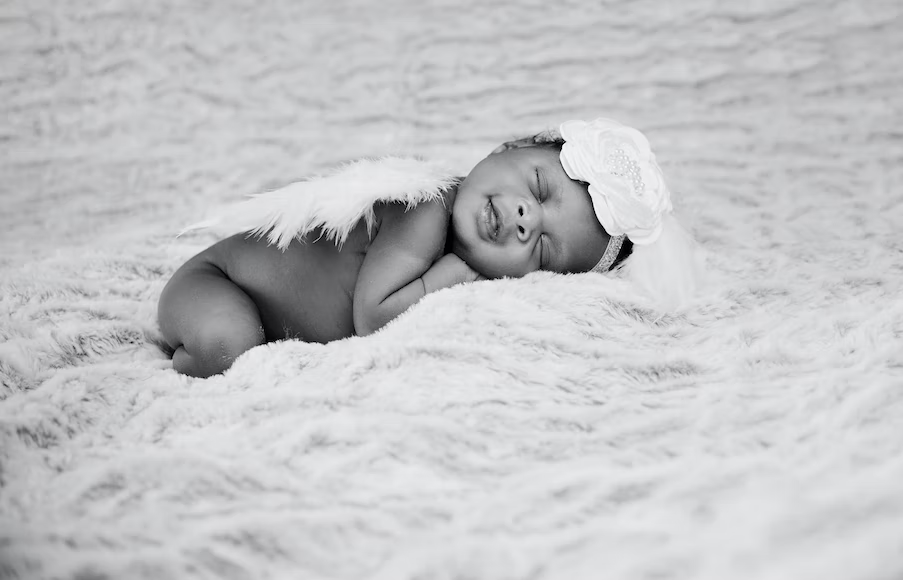 12. Build a website
As an influencer, having a website compliments your digital presence. Your featured writeups and blogs bring your audience closer and establish a relationship.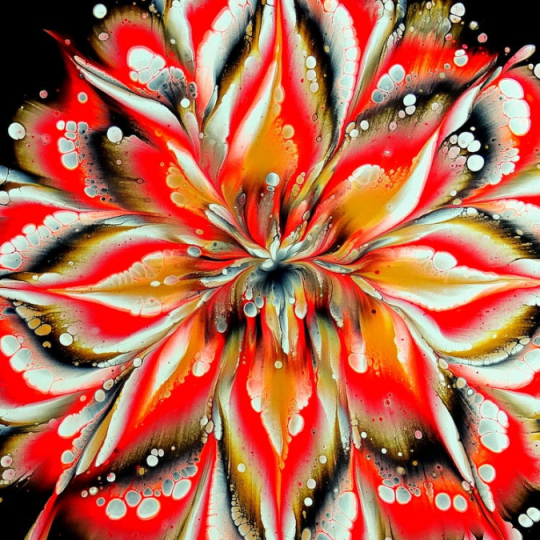 13. Establish Your Identity Through SEO Skills
Besides maintaining your audience, it is essential to continue expanding it as well. Find and explore quality content to attract new followers, which naturally promotes your work.
Honing your Search Engine Optimization (SEO) skills should be your priority. Ensure you're using keywords and tags that gain prominence and top the list.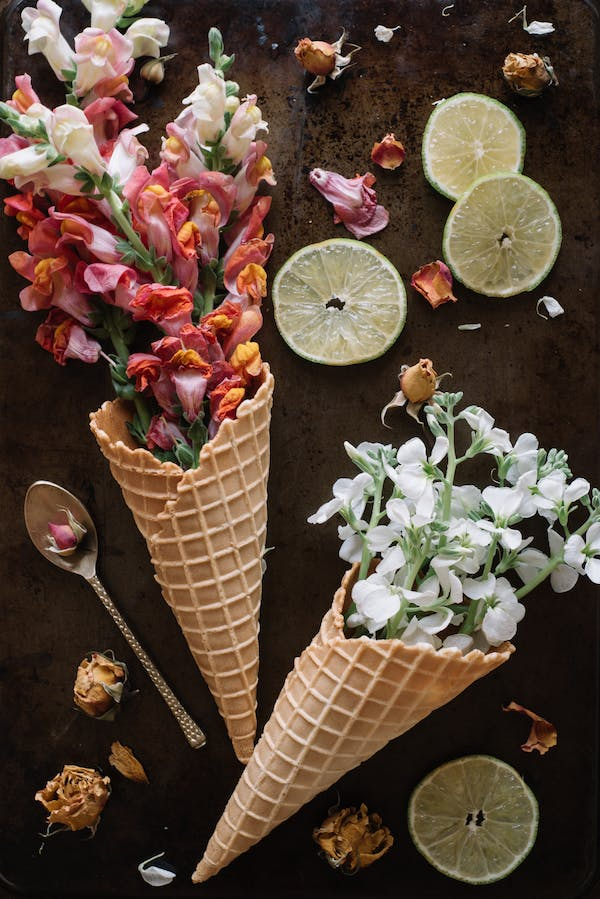 Suppose you're active on various platforms. In that case, cross-promoting helps increase the visibility of your posts. Make sure to share content across all channels to promote your identity.
Videos
How to become an influencer in 2021
How to become an Instagram influencer
How to work with brands as a small content creator
Challenges for an influencer
Although the influencer's career seems lucrative, you have to face many challenges to excel in this field, some of which include:
Surviving a highly competitive environment.
Keeping up with the evolving trends of influencer marketing.
Exercising caution while endorsing products impacts the follower's trust directly.
Building and retaining a community of followers.
Creating authentic content to grab the attention of audiences.
Battling trust issues with followers while sponsoring content. 
Frequently Asked Questions
How can I become an Instagram influencer?
Create an account on Instagram.

Write your bio 

Let brands know that you are ready to collaborate.

Provide your contact details to be reachable.
How can I become an Amazon Influencer?
Create an Amazon account besides Twitter, Facebook, Instagram, and YouTube.

Link your social media account with the Amazon account.

Sign up for the social media influencer program.

Create an Amazon page with your recommended products.

Share your Amazon page's link with your followers on social media.
How long does it take to become an Instagram influencer?
Becoming an Instagram influencer depends on your time to build a loyal follower base and your specific niche. 
How can I become an influencer marketer?
Research the influencers and reach out to them for collaboration.
Hold influencer marketing campaigns along with the influencers to become an influencer marketer.
How do I monetize my Instagram?
Instagram pays you if you: 
Become a social media influencer
Collaborate with brands and sponsor content for them or even charge a small fee for giving them a shoutout.
Become an affiliate marketer, and share your affiliate links on Instagram to generate a lead and earn a commission. 
Become a retailer and sell your products through Instagram.
Conclusion
Considering the challenges mentioned above, you must have patience and ramp up your efforts to establish a powerful influence in social media. However, success is always possible with sound, authentic content, and a strong network of followers.