Today, the proliferation of social media platforms and the vastness of their audiences have encouraged brands to promote their products online. Hence, brands are on the lookout for people who can help them grow their web customer base. This craving for creating awareness and brand promotion has paved several ways to make money online. One such social media platform that lets you make money online is Pinterest. This article will walk you through different ways to make money on Pinterest.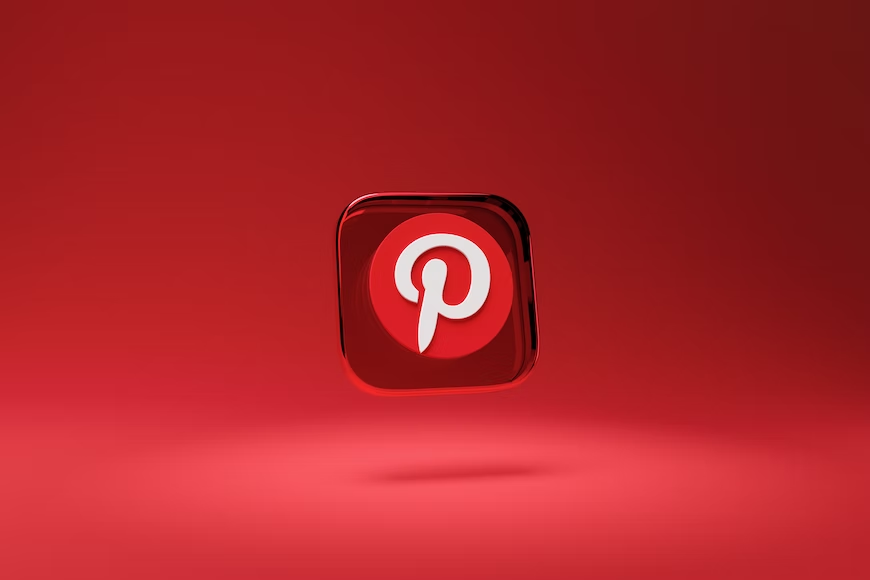 What is Pinterest and How Does it Work?
Pinterest is a social media network that allows users to share visual images or videos and discover new ideas. It works like a search engine with images instead of text, inspires, and provides solutions to users' problems. This app allows its users to post pictures or videos to their own or others' boards. These are called pins. Apart from sharing their pins, users can also browse other users' pins.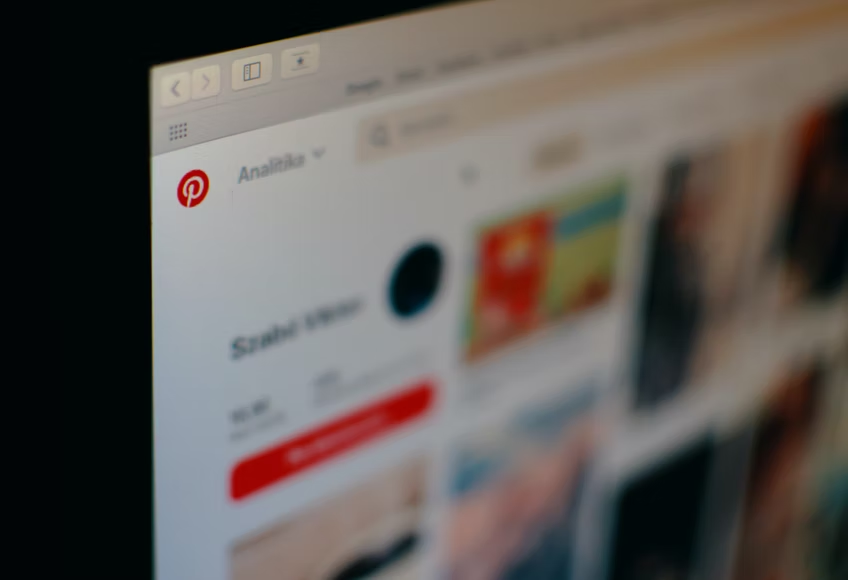 Can You Make Money on Pinterest?
Like YouTube, Pinterest offers innumerable opportunities to make money online. In addition, its whopping 416 million active global users monthly and 200 billion-plus saved pins mean the platform is growing manifold. If you intentionally use the platform to create pins and attach links to these, it will help you make money. However, adopting the right strategy plays a pivotal role in leveraging those links and building income. You can get paid for using Pinterest either with or without a blog. Whichever way you adopt, you get paid more than $200 per day via Pinterest. 
Additionally, Pinterest is now developing its new program, 'Creator Rewards,' for creators to earn money. According to this program, they list out a set of engagement goals in the creator hub. Once your inspiring and actionable content satisfies your engagement goals, you will be paid. Although this program is still in its infancy, we can expect it to boost the monetization of the Pinterest app. So, you will want to become a Pinterest creator with attractive monetization features.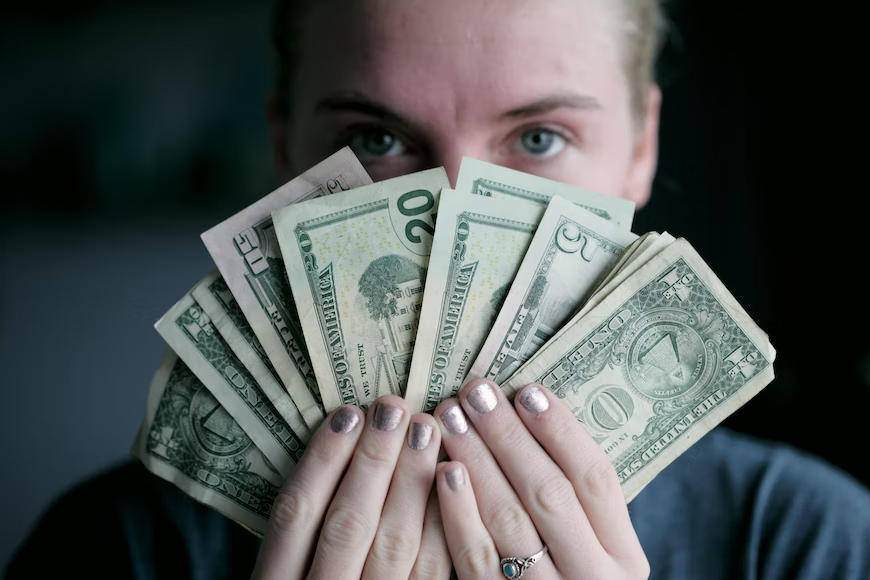 How to become a Pinterest creator?
To begin your journey as a Pinterest creator, you need to follow the below-mentioned steps:
Find Your Niche
When it comes to the Pinterest niche, always decide based on your interest in the types of products you wish to promote, either physical or digital. In addition, when you concentrate on a specific niche, you can gain more followers. Some subjects to choose from include: 
Home and Living

Hobbies (gardening, sports, DIY, craft)

Parenting / Motherhood

Technology

Food and Drink / Recipes

Fitness
The 10 Best niche ideas for Pinterest 
Fill in Your Pinterest Profile
You need to sign up for a Pinterest business account to capitalize on Pinterest. In addition, you have to fill in your name, description, and link. However, do not forget to include the relevant keywords to attract potential like-minded followers. 
Pinterest Account Creation for Business vs Personal Use
Improve Pinterest SEO
You have to optimize your pin description to include relevant keywords to help people find you in your respective niche. This will ensure your pins stand out each time people search on google or in the Pinterest search bar. 
8 Pinterest SEO Hacks For More Clicks, Traffic, & Sales
Research Your Target Audience
It is essential to research your target audience to help you understand their needs. Once you know what your target audience wants, you can tailor your content to suit their needs. For this purpose, you can study your niche in detail or learn about the demography of your audience. 
Pinterest Audience Insights Report and Pinterest Analytics Reports – Audience Demographics
Increase Your Pinterest Followers
The number of followers you have doesn't decide the traffic for your pins. However, this is a way to expose your content to more people. Hence, you have to ensure you connect with other people through your profile. 
Research Pinterest Analytics
As you begin to use your Pinterest account, observe the pin that performs better from your account stats. Once you identify the style of content that impacts your audience, try to stick with the same moving forward. 
Pinterest Analytics & Google Analytics for Pinterest Traffic
Promote Pins on Other Social Media Sites
Another way to gain attention to your pins is by getting your followers from other social media platforms to follow you on Pinterest. Hence, remember to link to your account, individual pins, or boards to promote engagement.
How Many Followers Do You Need to Make Money on Pinterest?
The number of followers on Pinterest doesn't decide the amount you earn. However, you need at least a thousand followers to successfully market through affiliate links or sponsorships.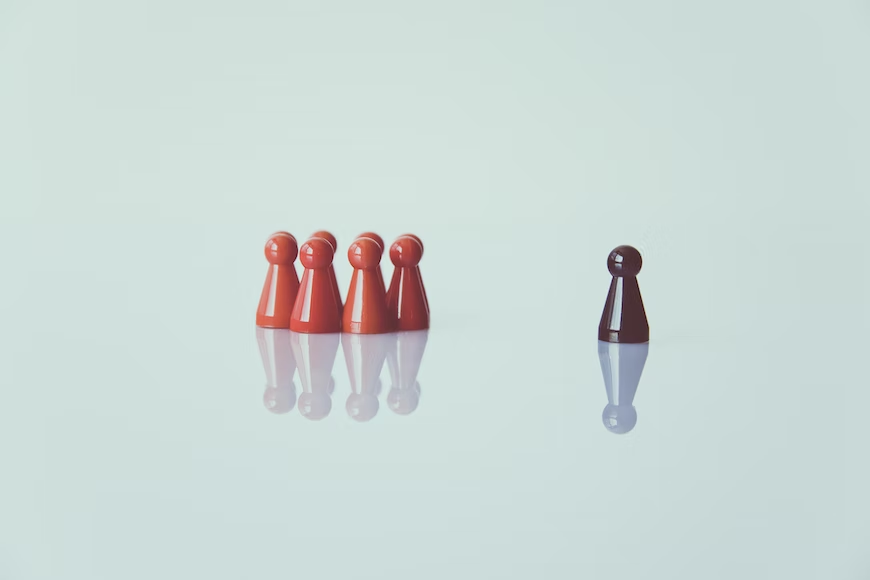 How to Make Money on Pinterest?
You have many options to make money on Pinterest. While the most popular way of making money through Pinterest is through blogs, there are ways to earn without owning a blog too. 
How to Make Money on Pinterest with a Blog?
The most popular way to earn money on Pinterest is through blogs. This is because Pinterest helps generate free traffic to your blog and helps you make more than $20,000 per month. Here are some basics steps to follow:
Start a blog and focus on writing epic content that is inspiring or problem-solving, related to your niche.

Set up a Pinterest business account and verify your domain. 

Create Pinterest boards and pins with clickable images and titles. 

Join group boards and make your personnel boards every month.

Use keywords to optimize your pins, boards, and description. 
From here, you can earn in two ways: 
Driving traffic to your blog

Make money on Pinterest with Google Adsense
How to Make Money on Pinterest with a Blog?
Drive Traffic to Your Blog
If you have just begun your blog and wish to drive traffic, Pinterest is your best bet. Your blogs appear more efficiently to users through Pinterest than on Google. First, however, you need to be consistent in publishing new blogs and pin your content to the relevant boards. Then, you can prove your seriousness in owning a blog and generate significant traffic to your site.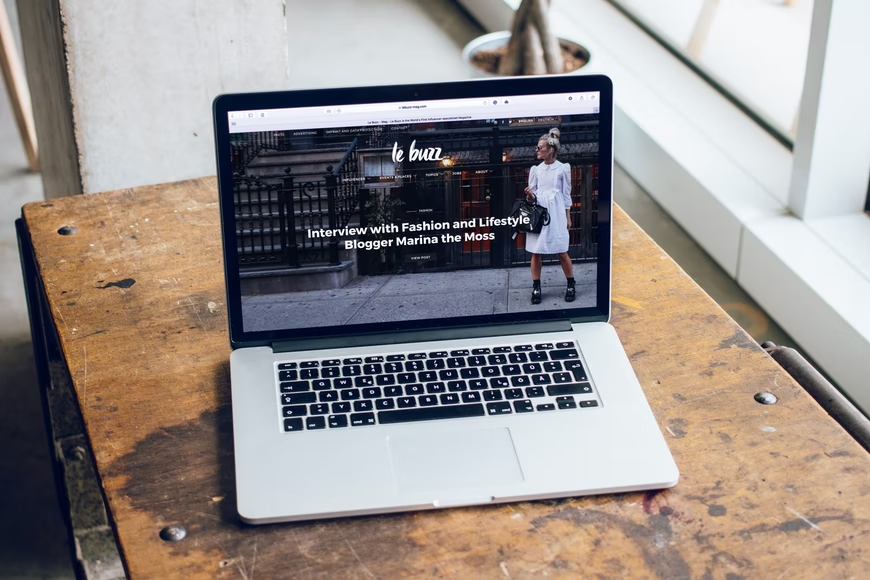 How to Make Money on Pinterest with Google Adsense?
Once you are ready with your blog, you can post relevant display ads on your blogs through Google Adsense. You can earn somewhere between $50 and $200 monthly for 10,000 to 40,000 page views. In addition, Google Adsense doesn't necessitate any minimum page views.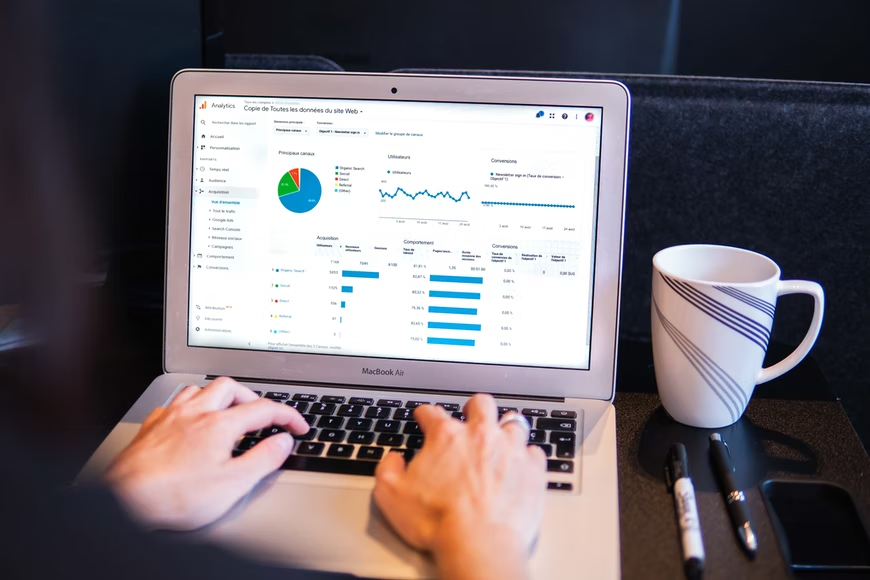 How to make money on Pinterest with Google Adsense
How to Make Money on Pinterest Without a Blog?
Pinterest Virtual Assistant 
Once you have honed your skills in Pinterest, you can work with companies that look forward to a Pinterest expert handling their account. As a Pinterest virtual assistant, you will schedule posts, create pins, and manage ads, community, and the respective brand's outreach, depending on the brand. To become a virtual assistant, you need to develop creative boards and stand out with your skill to attract potential employers. Then, you can hunt for job postings to find companies looking to hire you.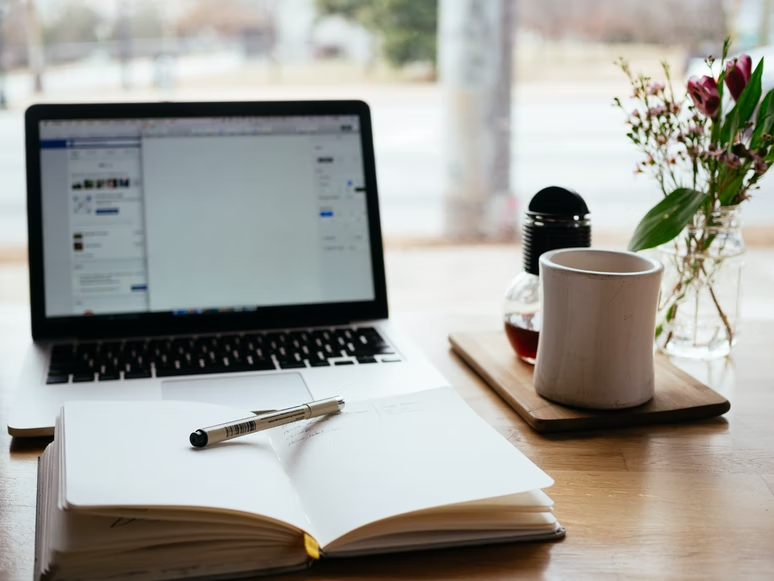 How to Become an Expert Pinterest Virtual Assistant (In 2022)
Affiliate Marketing – How to Make Money on Pinterest with Amazon?
Affiliate marketing involves attaching purchase links to your pin and earning money when someone successfully purchases through it. However, while signing up for affiliate programs, you need to pick attractive brands or products for your followers. Once you sign up for an affiliate marketing program, you will receive a tracking code to track all the purchases done through your link. Following this, attach a shortened link to your pins to broadcast it to your audience. Additionally, keep yourself updated with Pinterest rules on affiliate marketing to avoid being penalized.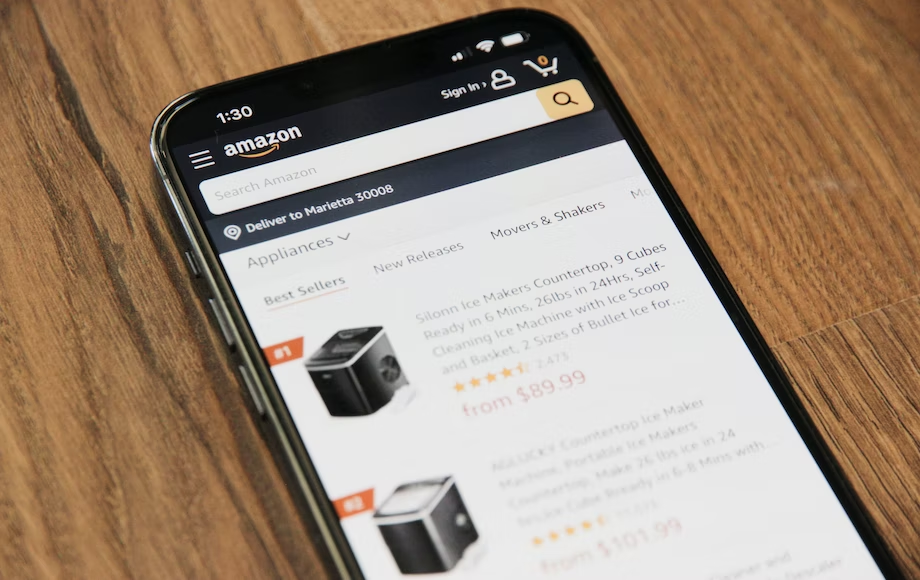 How to Make Money On Pinterest With Affiliate Marketing (In 2022)
Driving Traffic to Your E-Commerce Site
Pinterest is the best way to drive traffic and sales to your e-commerce site. Hence, you can exhibit your products or goods to your viewers through pins and divert them to the exact page on your site to shop. You can also promote your pins to meet your specific goals for an added advantage. In addition, you must ensure to add keywords in your pin's description, profile, and URL. You can make it appear in google search results too.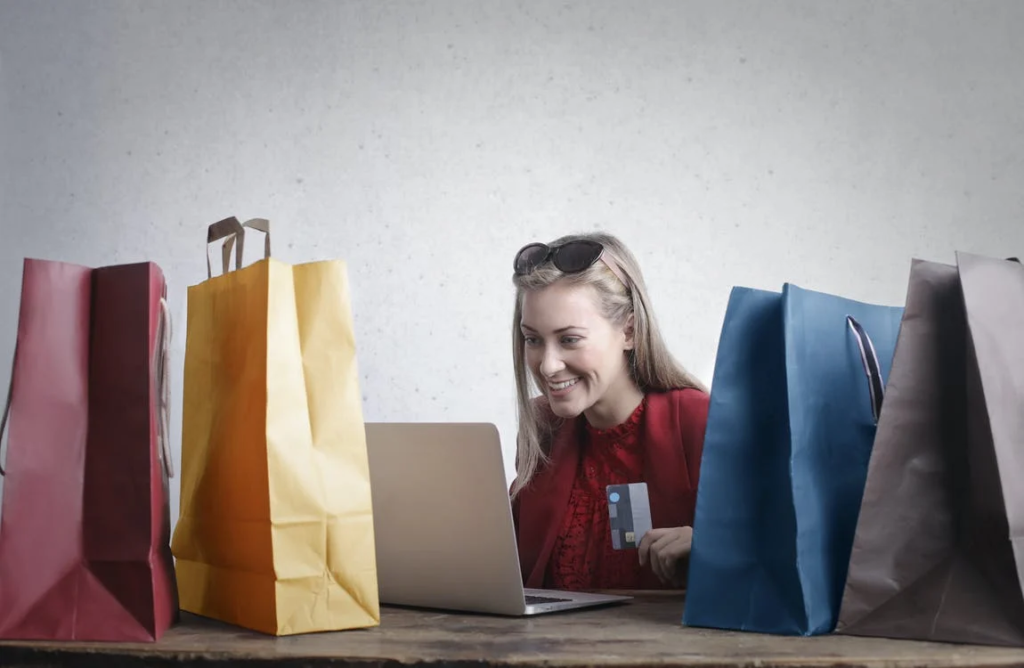 Help People Shop Your Look
Followers flock to Pinterest to shop. Hence, use a business account to avail catalogs and shopping ads to advertise on Pinterest. When you upload your product catalogs, product pins are automatically generated with other features like real-time pricing, product description, and availability that facilitates direct transaction for your purchasers. However, shopping ads are unavailable for non-compatible e-commerce products. Therefore, you can create rich pins and include product information individually. 
In addition, you can also avail the benefit of Pinterest collections that lets you upload your lifestyle image and tag products right away. This way, you can allow your users to shop right from there. 
Partner with a Brand
To partner with a prominent brand, you need to convince them how your followers fit well into their marketing scene. For this purpose, you have to research your followers well to collect data regarding demography, engagement, shares, and views. Then, with this data at hand, you have to approach a relevant brand that is ready for collaboration. In addition, you can furnish your contact information in your Pinterest profile. 
Teach people your Pinterest strategy
You can also monetize your expertise with Pinterest and teach your strategies to others for a fee. Alternatively, you can launch your site and create online courses with different modules. 
Sell Pinterest template
You can sell your Pinterest template to your customers. Certain types of images and design elements tend to bring in more traffic. 
How to make money on Pinterest with Amazon affiliate links
Tips for Making Money on Pinterest
Create eye-catchy pins
Colors play a pivotal role in attracting people's attention. Hence, aim to create a vibrant pin that stands out with shades and a rich text overlay. For this purpose, make use of graphic design tools. Additionally, your photo should be vertically oriented and of high quality. 
How to Create Pins on Pinterest that GO VIRAL
Know How to Describe Your Pins 
This is a very crucial step to protect your pin and gain followers. Hence, you need to include the right keywords to get your pin discovered. In addition, you need to ensure these keywords appear in the pin description, the text overlay, the board title, the board description, or your profile description. To find a suitable keyword, always start with a broader one and see the related keywords. It is from here you can encounter other pins using these keywords. You can also check the number of followers for a specific keyword. As you get more keywords, you can blend them within sentences. 
Pinterest Pin Descriptions: How to Write Descriptions for the Pinterest Algorithm
Make Sure You Have a Business Account
A Pinterest business account comes with exclusive advertising and marketing features. Hence, getting a business account to reach new audiences is vital. In addition, you can also get creative with formats like video, carousel, or collections, which will help you pop into users' accounts. 
Schedule Pins
To stir your audience's interest, you have to post pins individually in a leisurely manner. For this purpose, you can adopt the use of scheduling tools to deploy your pins and save time. 
Have a Press or Media Kit
If you wish to gain sponsorships, collaborate with brands, or host advertisements, you must convey your value to potential customers. Hence, a media kit is a document that showcases data on your followers and engagement. 
Media Kit Examples & Templates
Final Thoughts
Pinterest is a fast-growing platform with enormous earning potential, provided you use it strategically. In addition, the creator rewards program on Pinterest is fast evolving and can boom anytime. Hence, it is good to invest your time in Pinterest now if you're starting.