In the film industry, a production assistant is an entry-level role. When you work as a production assistant, you are responsible for all the tasks that no one wants to do. When someone says, "All hands on deck!" you are the one who shows up. Cleaning up for the art department, doing accounting paperwork, setting up craft services, answering the phone, or simply running around making sure everybody has their coffee their way.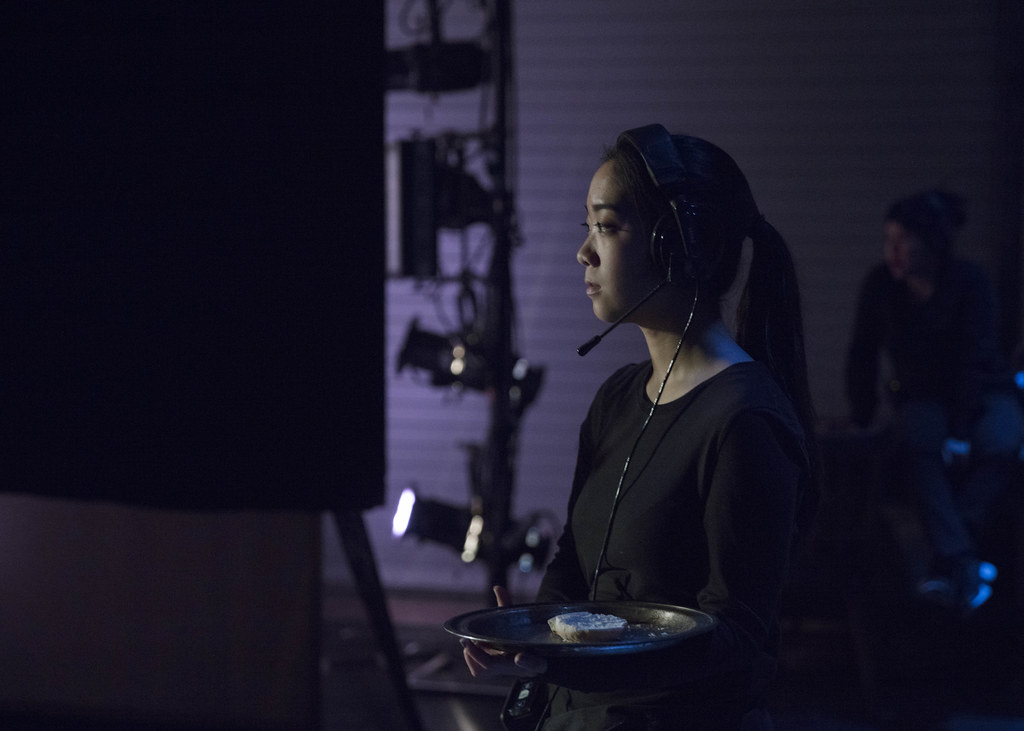 Do you have what it takes to work as a production assistant?
Working as a production assistant is a great way to learn about all the different departments on a film set and find out what one wants to do with their life. It's also a good way to get hired in any of those divisions separately.
Watch this short video on how to become a production assistant and start your career.
Sometimes, a department would want to recruit its own production assistants. Therefore, if anyone has a specific interest, such as working in the Costume Department, they can inform the Key production assistant or Production Coordinator.
They will then be assigned to that department. It all depends on the scope of the shoot and the tasks that must be completed. It is well known that working as a production assistant brings no glory or respect.
Production assistants: What are they, and how do they work?
The work environment and schedule of you as a production assistant are determined by the type of show on which they are employed. It's also possible that if a department requires many production assistants for a project, they'll pull production assistants from other departments.
When a production assistant works on small roles like television, the days are long, but the role is shorter. The assistant is usually the first to set up and the last to leave.
Many people start as production assistants and work their way up through the ranks. Production assistants collaborate with the Production Coordinator and Production Supervisor of the department to which they have been assigned.
Production Assistant's Road to Success
Starting as a production assistant is the best way to get your foot in the door as a crew member. Every department requires a personal assistant. You can become an art department production assistant if you enjoy working on sets and decorating.
Alternatively, you can be a costume production assistant if you enjoy costuming. Some unions, such as the costuming one, will accept production assistant hours as a form of membership.
Every department in the film industry requires production assistants, and it can be a good way to break into the industry. A strong vision of where one wants to go is the most successful way to progress from a production assistant role. That way, they'll be able to collaborate with that department and hone their specialized skills.
Odd interactions often lead to opportunities. An individual does not need to be a member of a union to be recommended by someone with a link to the hiring manager. When a job posting goes up on a job site, and a lot of people apply, it's usually the people who have connections who get interviewed and maybe hired first.
Getting hired as a production assistant requires a certain amount of being in the right position at the right time. However, moving to an area where there is a lot of movie production and letting people know that they are searching for work will significantly improve one's chances.
Determine which department you want to work in as a production assistant and network with people who work there.
Consult with current production assistants. When a work opportunity arises, they are often the first to hear.
Join production assistant Facebook groups to find out about job openings.
To gain experience and develop a resume, work on the independent films of friends.
Do not inquire about a role as a production assistant Freelance Job
When you don't have any credits to your name, it's difficult to persuade people to employ you as a production assistant and pay you. Try to work for free if you've never worked on a real set (film school doesn't count).
In this market, money talks, and they have nothing to lose by giving you a chance. This is the quickest way to get you into a set. You will then work your tail off to prove yourself while building connections that will eventually recruit you.
I know it's painful to think about "living for free," but think of it as an audition for the film industry. You may feel worthless and that your good deeds go unnoticed, but producers and ADs are always on the lookout for the next great employee. In this industry, common sense, following orders, and maintaining a positive attitude can get you a long way.
Types of production assistants
There are three main forms of production assistants, depending on the size of the production:
Set production assistants (also known as Field production assistants) are the most popular. They work during principal photography and switch between departments; no one knows the set better than they do.
Answering phones, sorting scripts and other paperwork, and other clerical tasks are all handled by office production assistants in the production office.
Editors and post-production supervisors, as well as post-production production assistants, assist the team that assembles footage after filming. They normally arrange and group videos, keep edit bays clean, deliver footage on hard drives, scrub through takes, and so on.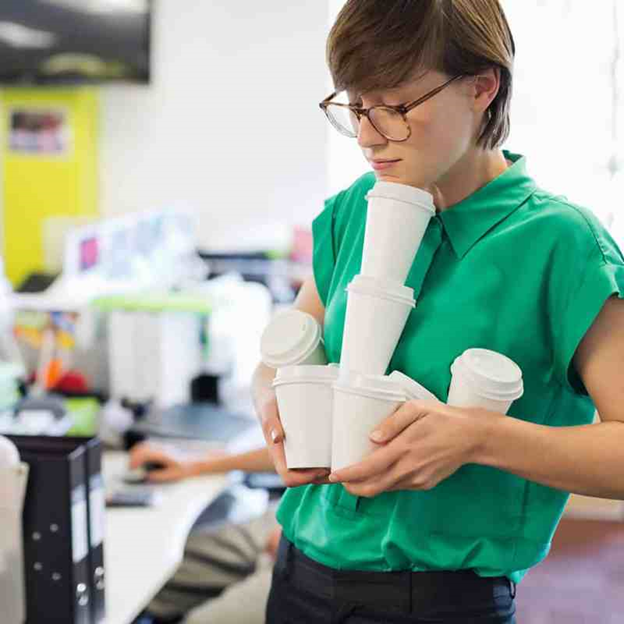 How do I begin my career as a production assistant?
Although there is no one-size-fits-all approach to obtaining a position as a production assistant, networking, and putting yourself out, there are critical first steps.
Starting as a production assistant is the standard advice for those aspiring to be directors, cinematographers, production designers, costume designers, gaffers, and just about every other film crew position—but how do you do that? It's an incredibly competitive job, with thousands of aspiring filmmakers, actors, and industry leaders vying for it.
As a result, when it comes to recruiting production assistants, production teams depend heavily on feedback and networking, posing the age-old conundrum of "How do I get experience for a job that needs experience?"
These projects should be easy to find depending on your place, particularly now that job boards like Backstage, Production Weekly, Production Bulletin, US Production News, Mandy, and Production Hub, as well as social media groups like Film Production & Jobs and Paid Film/TV Production Jobs: Los Angeles Area, have emerged.
It can't be overstated how important it is to network and make connections to progress in this job and get more work. This is why a production assistant must be optimistic, passionate, reliable, resourceful, alert, open-minded, punctual, hard worker with good communication skills.
A majority of the day is spent doing odd, in-between jobs on and around the set, working within a variety of cinema production departments, and serving as a messenger for others, so don't be afraid to ask questions.
To work as a production assistant, you'll need the following experience and expertise
It is critical to have strong organizational skills, as well as the ability to read a call sheet, review a budget, and communicate effectively through email. A large part of the work entails acting as a spokesperson for someone else.
An effective production assistant will be able to communicate clearly about what is required and assess the properties. Their manager will have faith in them and will delegate more responsibilities to them, allowing the production assistant to learn more and advance in their career.
It's critical to maintain a positive attitude, particularly when you're being pulled in multiple directions. People constantly assign roles to production assistants, and they don't always do so in the most courteous manner.
An individual should be confident enough to ask questions such as where the vendors are or what the protocol is. Bad-tempered production assistants don't last long. The people in charge, like those who ask questions and smile a lot get things done correctly. It's also terrible to be a know-it-all.
A production assistant's role entails performing activities that other people would rather not do. People will not only rehire them if they can conduct them without emitting negative energy, but they will also try to keep them in their department and share their craft. A positive mindset is a production assistant's best tool.
What qualifications do you need to work as a production assistant?
The following abilities are required of production assistants:
Organizing abilities
The ability to read a call sheet and comprehend a budget
Clear communication
Patience is needed
Organize your time
Personality traits
Adaptability
Depending on which department on set they work in, production assistants may need to learn new skills. Other skills required will vary depending on which department the production assistant is attempting to enter or work for. Sewing for costumes, running a slate for the camera, or crunching numbers for accounting are all possibilities.
Education & training
It's intriguing to work as a production assistant because no training is needed. People may behave as though a production assistant should know how to do something, but it is within a production assistant's rights to ask for help. Since this is the start of someone's career, they cannot be expected to have prior experience. Experience as a production assistant, on the other hand, will help you land potential production assistant jobs.
Some people go to film school before becoming a production assistants, but many production assistant jobs are more about doing odd support jobs than learning technical skills. The most crucial thing for someone to know or find out is what career direction they want to take. Take advantage of the learning opportunities that come with becoming a production assistant to develop the skills necessary to work in that specific area.
Competencies and Skills of a production assistant 
The willingness to say yes to anything someone asks you to do is the most valuable skill for landing and holding a job as a production assistant. The more you follow instructions, the higher you will climb. However, this does not imply that you should act like a robot. As a production assistant, you should also have the ability to think creatively. Here are some additional skills to consider:
Listen attentively: Nobody enjoys having to repeat themselves, so stay alert at all times and pay close attention to the directions you're given.
Be accountable: It's really easy to replace a production assistant. If you're late, lazy, or difficult to handle, you won't last long.
Be open to learning: Make every effort to learn as much as possible about each job on set without getting in the way or being an impediment.
Wait for others to notice you if you're good at what you do.
You can ask- Is a degree needed to work as a production assistant?
Even though it's an entry-level role, getting a job as a production assistant is extremely difficult. This means that hiring committees get to choose the best and brightest applicants, which normally means that production assistants have a college degree, preferably from a film department.
Resumes for production are a completely different beast
A film/television resume consists of "just the facts:" your name, phone number, a list of projects you've worked on, your job, and the name of the production company and network (if applicable). Credits from film school aren't perfect, but they're better than nothing. If possible, mark them as "Short Films" rather than "Student Films."
How much money would I expect to make as a production assistant?
Production assistants earn around $34,000 a year on average.
According to a 2014 article in the Los Angeles Times, "the wages are mediocre or even nonexistent, the positions are insignificant, and there's no job security because many production assistants are working as 'day pay' freelancers."
The amount of money you earn, however, will be determined by several factors, including your level of experience, the size and budget of the production, how much you work, and your venue. Since this is a freelance job, income is contingent on the success of individual projects. Production assistants on feature films and TV shows usually earn between $200 and $250 per 12-hour day, according to Studio Binder.
For those working on independent films or music videos, a 12-hour day might cost between $150 and $200. A production assistant's median annual income, according to Careers in Film, is about $34,300. The real pay in this role is the hands-on experience on set and the connections made with industry professionals.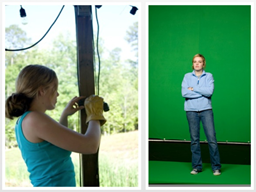 What is appropriate attire for a production assistant?
Production assistants should dress in comfortable, utilitarian clothing that allows them to stand on their feet for long periods of time while on set and running around as a gofer. If they're working outdoors, most set production assistants wear jeans and a t-shirt or jumper, along with a hat and sunscreen. Office production assistants wear a nice shirt and jeans, slacks, or a skirt in a business casual outfit.
Dress for movement in a way that makes you feel good!
Is there a production assistants' union?
Since production assistants are not represented by a union, their roles will differ significantly depending on whether the production is union or non-union. Any job on a union production is heavily regulated by the production's agreement with a union (or unions), which means a production assistant's responsibilities are restricted. A non-union production may ask a production assistant to do as many jobs as they want at any stage (within reason).
The single most important piece of advice for anyone considering a career in this field
A production assistant can purchase a few simple items to make their lives easier. The first is to purchase a pouch in which to store petty cash and receipts. The show gives money to a production assistant in case they need materials, but if the production assistant loses the receipt, they will have to pay for the item out-of-pocket.
It's also a good idea to keep pens and pencils on hand at all times because a production assistant never knows when they'll need to jot anything down. Finally, bring a backup power supply or phone charger.
When a production assistant's phone dies, they are rendered useless and often reprimanded or fired from a film. These objects can seem insignificant, but keeping them on hand may significantly reduce stress in the life of a production assistant.
How does a productive production assistant manage such a demanding schedule?
Take a sick day if you need to. Many people believe they must force themselves to the brink or beyond it. However, if anyone becomes ill, they can leave immediately to prevent infecting others or being suspected of accumulating hours. Many people would not want to work for an organization that fires anyone for being sick.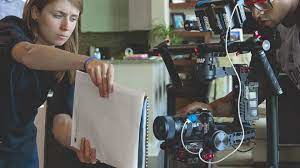 Finally, having a protein bar nearby, drinking plenty of water, and exercising or meditating can all help. When people are interacting with others, they will feel the peace you have in you, which will make the experience more enjoyable for all.
Production assistant-related information
While there is no union for production assistants, there are unions for almost every other aspect of the film industry. Each union has various classifications, and each one needs different hours. The production assistant is the first step toward getting into the industry. It's a way to gain experience and advance your career.
There is no professional organization for production assistants. There are, however, Facebook groups where people can look for employment. The best thing to do is to look into a particular field that interests you and enter local groups. As a result, an individual will eventually be able to obtain a production assistant job and advance to the next stage.
Always keep in mind that tenacity triumphs.
Those who refuse to give up are rewarded in this industry. It can take a few months to make a name for yourself, but don't give up! Consider moving to a larger mid-market city if you live in a small town. Working in the film and television industry can be demanding–65-hour weeks are common–but it can also be enjoyable, satisfying, and exciting.
A career like that doesn't just appear out of nowhere; it takes hard work, perseverance, and a little networking. You will thrive if you are persistent!
Wrapping it all up
A position as a production assistant is a stepping stone. If you prove yourself worthy, you'll be hired again and again, land more and more projects, and be given chances to try out different positions on set. Remember that, regardless of how low a production assistant's wage is, the most valuable part of these positions is the experience you gain.
The responsibilities of a production assistant can vary from relatively insignificant tasks to those that can make or break a set. Unlike several other positions in the entertainment industry, they can be found all over the world. Production assistant positions abound in New York City, Los Angeles, and Atlanta.
It's the first step in your professional life. Are you ready to embark on this adventure? Start by enrolling in a cinema production course and applying for work. Make a call to your friends and let them know you're ready to go to set.