-While you may not know it, makeup and hair play an essential role in every film and television show you see. Some people believe that talented makeup artists are only needed to modify an actor's appearance — think prosthetics, wrinkles, and wigs — however, the makeup department is essential for every production, regardless of how basic the makeup look is.
If you enjoy the magic of filmmaking and consider yourself talented with makeup, or if you've just graduated from a makeup artist school, studying how to become a makeup artist could be the correct path. Working as a film makeup artist allows you to collaborate with actors and directors. In addition, you will be able to leverage your imagination to assist in creating and applying masks, makeup, and other methods of modifying an actor's appearance for a film role. You can go through various stages to become a professional cinematic makeup artist. 
But wait, this isn't to say that working as a movie makeup artist is easy—it took years of practice and immense dedication for even famous makeup artists to reach where they are today.  So, to help you understand everything, we'll go over what you need to know to get your foot in the door and start working on film sets.
How Movie Makeup Comes To Life At Cinema Makeup School | Movies Insider
What Is a Film Makeup Artist?
A film makeup artist is somebody who applies makeup to performers on set. They could play a significant role in supporting filmmakers and writers in telling a story on the big screen. They may work closely with the production team, and the filmmaker, but their working time and schedules may differ significantly based on the film and the filming location.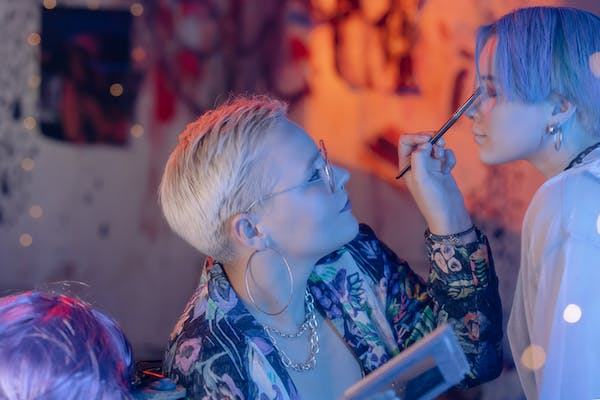 The complexity and style of design can vary based on the production and character, but excellent makeup artists can pull off a wide range of looks from any genre or period.
Hair and makeup are generally separate departments on a film set, though you might integrate them on smaller projects. The two departments collaborate and are frequently linked. Smaller productions may use only one person for both hair and makeup, so learning abilities in both areas is beneficial if you're just getting started.
How to Become A Film Makeup Artist
What Do Film Makeup Artists Do?
The responsibilities of a makeup artist for movies may differ based on their function. In the makeup department, four primary job classifications dictate what activities a makeup artist may undertake on a movie set: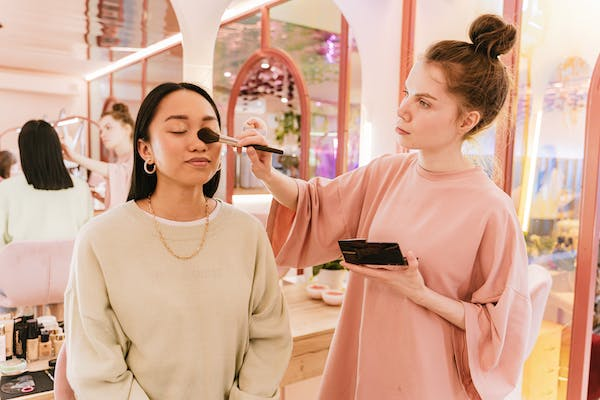 Key makeup artist
The makeup department is led and overseen by the key makeup artist. They develop makeup for the lead and supporting performers, including prosthetics and special effects makeup. They also employ stylists to imitate these looks on the other actors. During production, the key makeup artist does the lead actors' everyday makeup and delegates jobs to their crew, continually overseeing makeup consistency throughout the film shoot. In addition, they are on set for touch-ups in between takes.
Makeup Artist
The makeup artist does makeup for non-lead performers and the supporting cast. The key makeup artist oversees them and carries out the critical makeup artist's designs.
Makeup Assistant
A makeup artist's helper assists them with body makeup procedures such as face painting and body art. They may be in charge of organizing makeup kits and other minor jobs. If the director orders a reshoot, they may picture the actors' makeup to assure uniformity.
Special Effects Makeup Artist
A special effects makeup artist alters the look of film characters when they need to look like a zombie, scary, aged, beaten up, bloodied, or out of this world—any makeover that demands more than what conventional makeup artists can handle. Prosthetics, equipment, cosmetics, and other materials may generate realistic abnormalities, wrinkles, scratches, and other effects.
The entire makeup unit deals with the specialized makeup trailer and is on set for the duration of the production, in case any touch-ups or modifications are required.
Special Effects Makeup: How Monsters Are Made
What Is the Role of a Special Effects Makeup Artist?
Have you ever wondered how aliens and other characters in TV and movies achieve their distinct appearances? Of course, the authors and directors work together to make that idea a reality, but the artist who makes that vision a reality is a special effects makeup artist.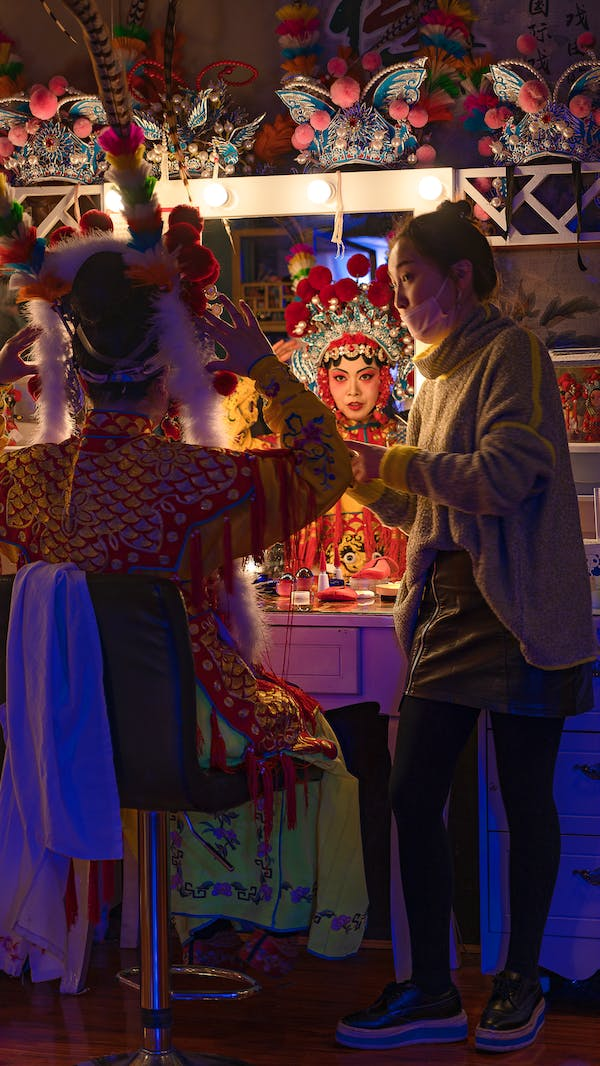 9A makeup artist is usually in charge of ensuring everyone looks good on camera. However, when special effects like scars, cuts, fake blood, or open wounds are necessary, the SFX makeup artist is summoned. These painters have the privilege of making some of the most iconic scenes of the series for shows featuring aliens or distinctive makeup.
How A Hollywood Makeup Artist Turns Actors Into Zombies
What Is Included in a Special Effects Makeup Kit?
Makeup artists who specialize in special effects use the following tools: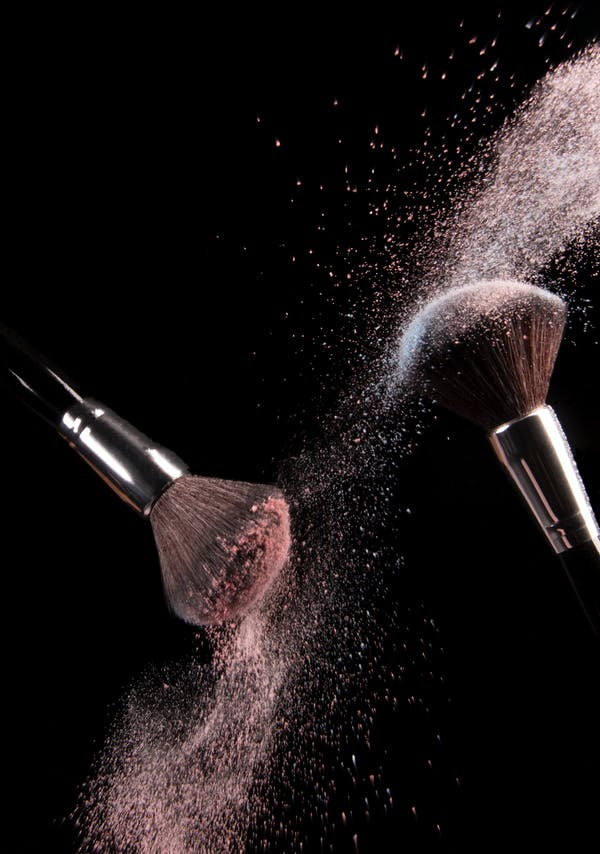 There is a wide range of bruising and blood color options to make any skin tone appear beaten and raw.

Bald caps and other latex items to achieve prosthetic effects. 

Some glue, such as spirit gum, to get things to attach to the performer's skin.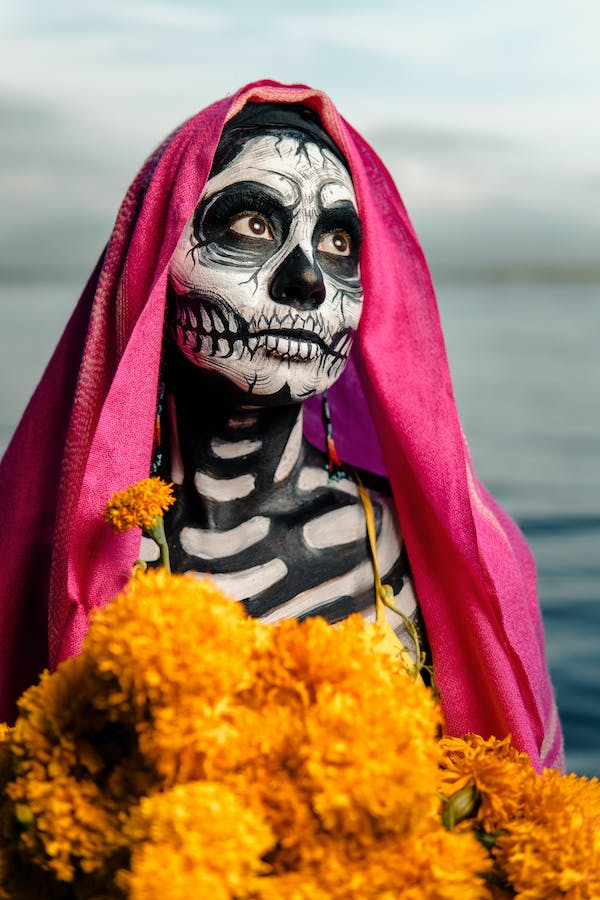 How to Become a Film Makeup Artist?
Here are some steps that can be taken to become a film makeup artist: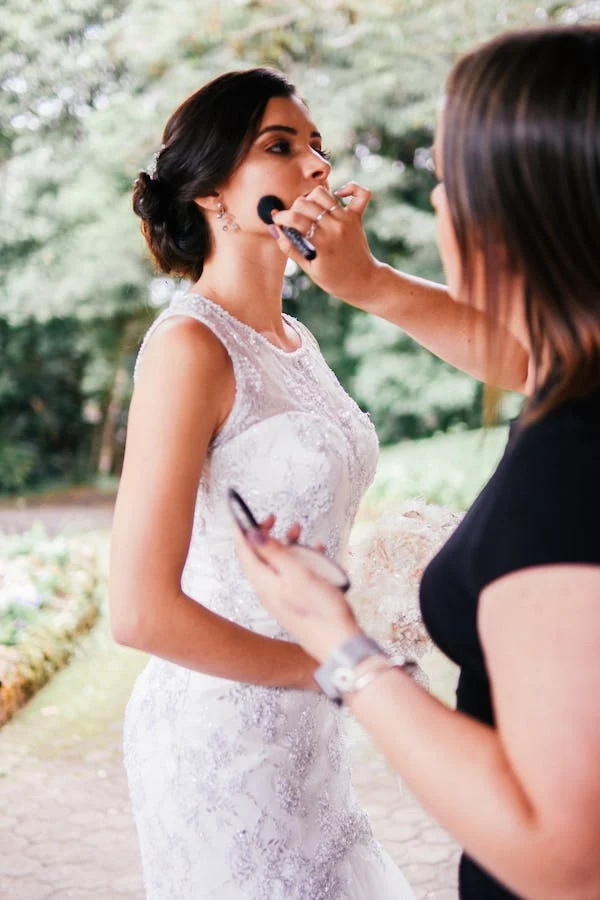 1. Enroll in a Cosmetology School
Attending a cosmetology school isn't required to work as a film makeup artist. Still, it does provide you a better understanding of numerous beauty services such as applying makeup, hair styling and shaping, nail care, and skincare solutions. You could also study state rules, bacteriology, sanitation, and business.
Makeup Artist – Career Insights (Careers in Hair & Beauty)
2. Obtain Certification
After mastering cosmetology fundamentals, you must take a certification exam and register as a professional makeup artist. This first stage will help you understand more about essential things like the structure of the face, how different individuals look, how their body responds under other conditions, etc. Before becoming skilled in this sector, makeup artists should also attend required courses in basic acting skills.
3. Sharpen Your Skills
You must learn to hone your skills after understanding the fundamentals of makeup application. This is a more intermediate training program where prospective makeup artists will develop their skills and abilities while consolidating what they have already acquired in school.
4. Gain Practical Experience
You must have hands-on experience as part of your training for a job as a cinematic makeup artist. This is a crucial stage, especially if you would like to be hired by a production business in the film industry. In addition, gaining hands-on experience will help you better comprehend the requirements and preferences set by directors and clients.
5. Learn the Fundamentals of Production
Because there is a growing demand for makeup artists in films, you will also need to master some basic production demands and abilities, such as managing and controlling yourself when an emergency call is made. This will also assist you in discovering your latent creative talents, allowing you to select what types of tasks you would want to take on in the future.
6. Make a Portfolio
Making a portfolio is an excellent approach to getting recognized by film production firms. The style of your portfolio should reflect the type of movie you wish to work on, such as scary, tragedy, comedy, or suspense. Once you've created a portfolio of all the makeup looks and trends that fit the genre of any movie you're interested in, send it to a director who might want to recruit you for their next film.
BUSINESS TIPS FOR MAKEUP ARTISTS: How to succeed at being a makeup artist & a business owner
7. Make Connections Within the Industry
To secure a career in the film industry, you must understand the importance of networking with other people. In the beginning, this will assist you in building your contacts so that you can be recruited as a makeup artist by several production firms. This also aids in developing your communication and team-building skills and learning to work under pressure and to rigorous deadlines.
How To Become A Celebrity Makeup Artist?
What Tools Does a Makeup Artist Include In the Kit?
If you want to work as a makeup artist on a film, you need to collect your tools and products. Most productions, especially smaller ones, will not give this. You'll need to start gathering the following items: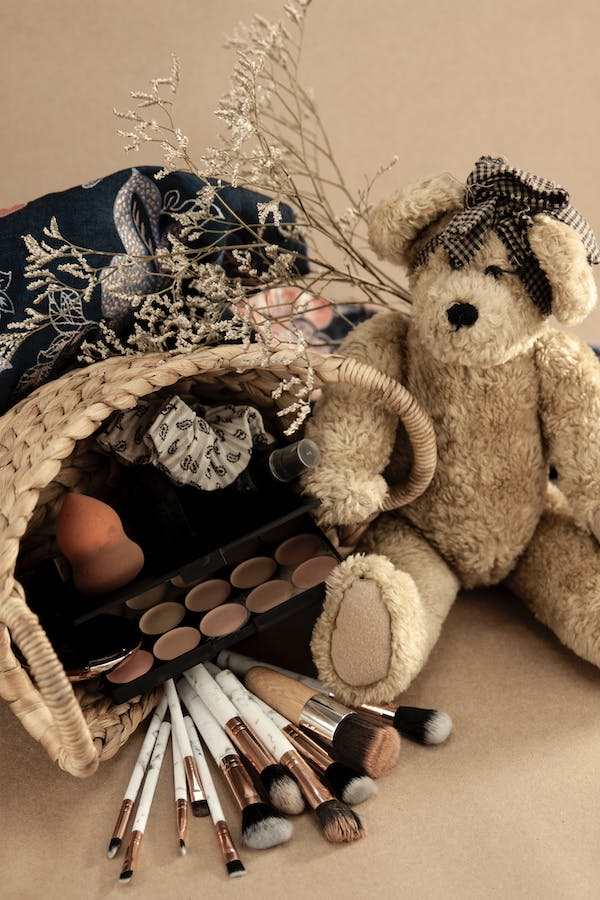 Brushes of various sizes

A diverse selection of foundations for all skin types

Touch-ups and shine with HD translucent powder

And any other makeup you like to wear.
Things You Need In A Kit Besides Makeup
How I Set Up My Station For Clients – MUA Station Set Up
When you start cosmetology school and gain some experience on film sets, you'll begin to learn what types of makeup you like to employ on actors. Then, as you become more familiar with different makeup companies, you'll naturally start to build your collection.
How Much Do Makeup Artists Make?
The median income for a Makeup Artist in the film industry is around $75,000 per year. Makeup Artists in the film business earn anywhere between $37,000 and $124,000 per year.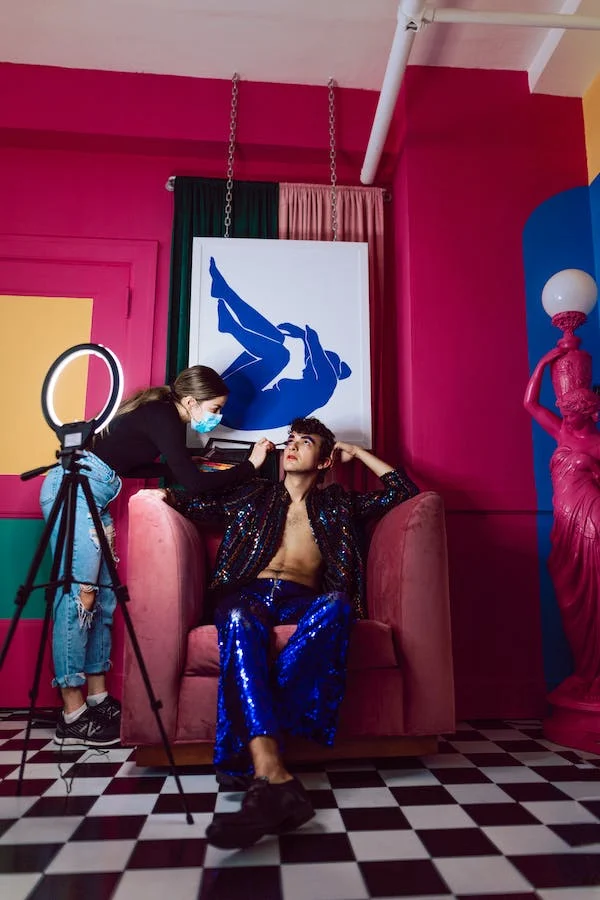 Some possibilities may come up when a makeup artist is a salaried employee, such as on a television program where they may work for several months at a time. These jobs also employ union workers, resulting in higher hourly pay.
However, in many circumstances, jobs are performed on a contractual basis, even if they are unions. Therefore, the day rate for a makeup artist can vary substantially, based on whether the job is union or non-union and whether it is for a film, television show, advertisement, editorial, or celebrity. Therefore, while more experienced makeup artists can command more excellent rates, production impacts the makeup artist's salaries.
How To Be A Professional Makeup Artist
Finding Work as a Film Makeup Artist
You'll probably have to work for free in the initial stages and if you consider gaining experience. However, it is advantageous in some aspects since it makes it easier to get your foot in the door and helps to learn on the field even without the rest of the team placing unrealistically high expectations on you.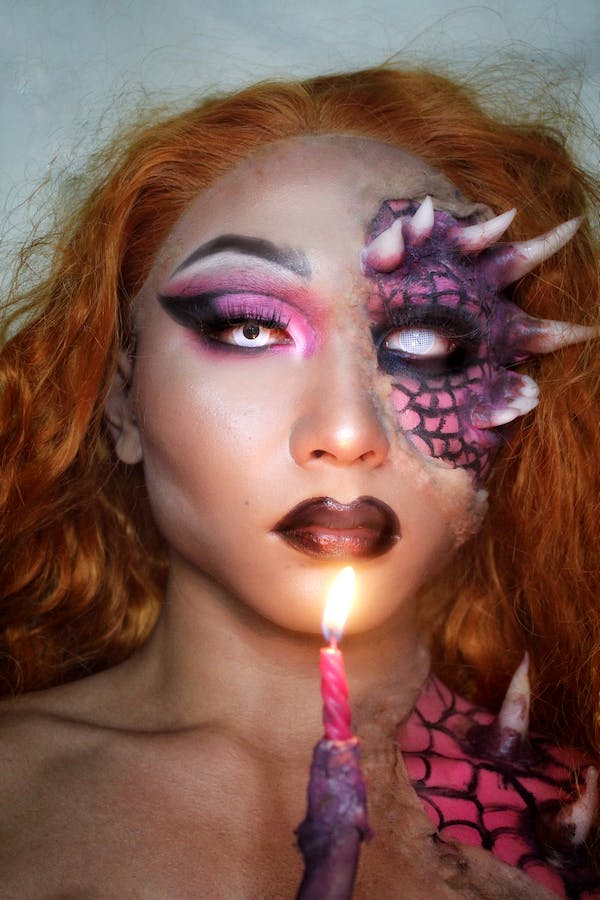 When seeking unpaid film makeup artist gigs to create your portfolio, Facebook film, and stage-related groups are a terrific place to start. You can wait for someone to put out a call for a Makeup Artist. Better yet, you may create your post outlining who you are and the types of projects you'd like to be associated with.
What It Really Takes to be a Makeup Artist in Film and TV
Videos
Make-Up Artist Kit – What's In My Set Bag
Famous Actors After and Before Makeup
How Actors Transform Into 95-Year-old For Movies
Special effects makeup – Nightmare Factory – Documentary
How The Prosthetics From 'Game Of Thrones' Are Made | Movies Insider
Final Thoughts
While there may be no way into the film industry, you will rapidly establish a reputation by getting skills, experience, and networking at every opportunity. The more you work as a film makeup artist, the less you'll need to search for a job actively. While getting movie makeup artist jobs may seem challenging at first, keep in mind that it will become easier as your network grows.
See if you can create a connection with a makeup artist who will let you tag along on their tasks. Even better if you get the option to work as their assistant or intern! Having a supervisor who can show you the ropes can be advantageous when you're just getting started.