Maternity photography is becoming a trend and a booming occasion where couples plan to capture beautiful moments of maternity. Maternity marks the period from conceiving a baby to 26 weeks post-childbirth. Hence, it is one of womanhood's most crucial and lovely moments. 
As the child grows inside a mother, the carrying woman's body reshapes beautifully to accommodate the growing baby. These fantastic changes leave innumerable everlasting memories for both the mother and the family. Therefore, maternity photography appropriately freezes this period and records the plethora of emotions that the entire family and the mother cherish together. 
If you are a photographer on a mission to immortalize the memories of pregnant women, this article is for you. In this post, you will understand the equipment types, maternity poses, tips to ease your photoshoot, and some popular ideas for an excellent maternity portfolio.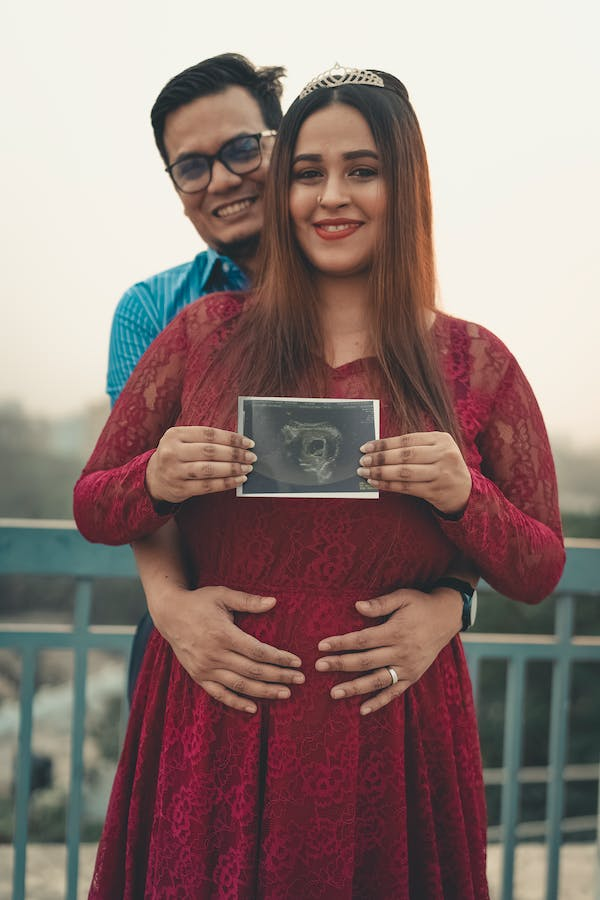 If you want to pursue maternity photography, it is good to invest in professional equipment. However, you can always start with minimum equipment and shoot excellent maternity portraits. 
Equipment Required
Camera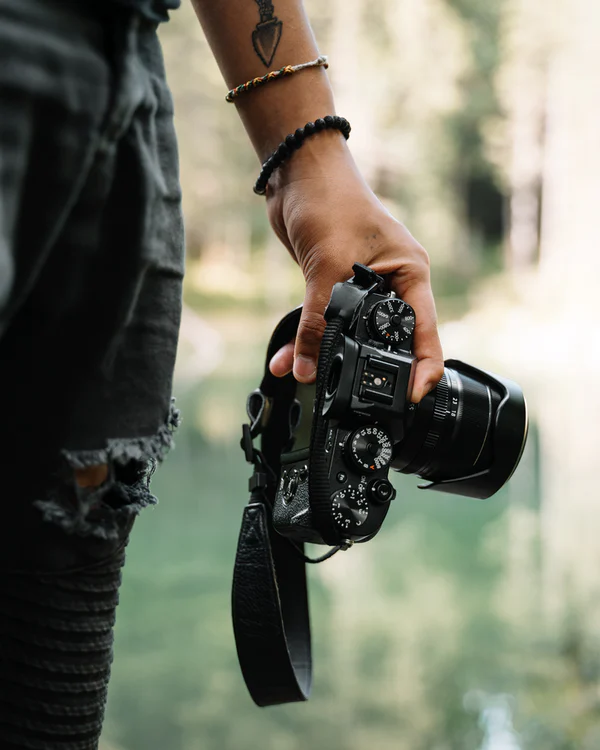 There is no specific camera for maternity photography. However, a DSLR or a mirrorless camera is the best choice for professional photography. Hence, if you are shooting for your client and offering prints, pick these cameras and ensure they have a resolution of at least 20 megapixels. Further, watch out for the feature of eye autofocus, which lets you quickly focus on the subject. This feature is the most prevalent in mirrorless cameras. Finally, you can also consider a full-frame camera, as it offers more room for post-production. 
Lens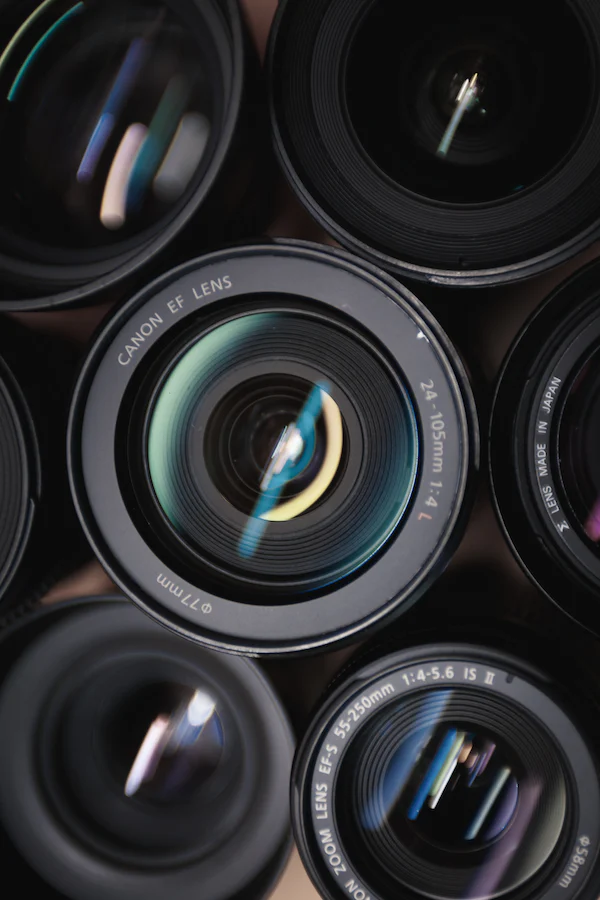 The most suitable lens for maternity photography is the prime lens, with a focal length ranging from 35mm to 50mm. Specifically, a 50 mm lens is the best choice for portraits. In addition, a prime lens is an excellent tool for producing outdoor maternity images with beautiful bokeh, as they:
Force the photographer to try shooting from different angles.

Do not zoom and are pretty fast.

Feature shallow depth of field. 
However, avoiding super wide-angle lenses that distort the arms and legs would be best. Additionally, there will be no need for a telephoto lens. However, if you opt for a zoom lens, pick those with a focal length ranging from 70-200mm to achieve versatility in your shots. 
Flash
Depending on the location and its lighting conditions, you may require a flash, whether you shoot indoors or when your shooting area is poorly lit.  
Tripod
A tripod is quite beneficial due to the following reasons:
Under low light conditions, it helps you get sharp images.
Keep your camera stable when you move around to help your subject pose. 
Remote Shutter Release
A remote shutter release is often used along with a tripod. Hence it helps you capture the subject without curtailing your movement. Indirectly, it enables you to build a good rapport with your client. Further, it helps reduce camera shakes while capturing the images. 
Camera Settings 
Aperture
| | | |
| --- | --- | --- |
| Effect | Settings | Advantages |
| Blurred background | A shallow depth of field; an f-number between roughly f/1.4 and f/4. | Isolate your subject and prevent any background elements from becoming a distraction. |
| Wide shot | An extensive wide shot with f-number f/8 or above. | Incorporate some landscape while keeping your subject in focus.  |
ISO
| | | |
| --- | --- | --- |
| Effect | ISO Settings | Advantages |
| Low ISO | 100 and 400 | Avoids noise |
| Auto ISO | Set an upper limit  | Keep your focus on the subject |
Shutter speed
A faster shutter speed will get the correct exposure. However, increase your ISO or slow down your shutter speed if the light is scarce and your aperture is already wide open. Remember that a slower shutter speed can result in camera shakes without a tripod. 
Focus Mode
Always focus on their eyes if you are not shooting your client's blossoming belly. You can shoot at one-shot/single-shot autofocus mode without an eye autofocus feature. Further, to take a beautiful portrait, adjust the focus point and align it to your subject's eye. 
Maternity Poses
Once you are ready with your equipment, you need to be aware of some of the poses you can adopt for maternity photography; they include:
Mom-to-be
A mom-to-be is the most important subject of your maternity photography. Therefore, give preference to recording the woman's bodily changes while covering their entire family. Further, capturing their full-length portraits and zooming in to focus on their blossoming belly is suggested. You can experiment and modify standard poses like standing, sitting, and reclining. Additionally, try to highlight their curves using three-quarter poses and request them to bend at their convenience. Watch out for wrinkles and rolls, and always make their arms uncover their body. However, avoid postures that give your subject's belly a flat appearance, such as straight-on and square-shoulder shots.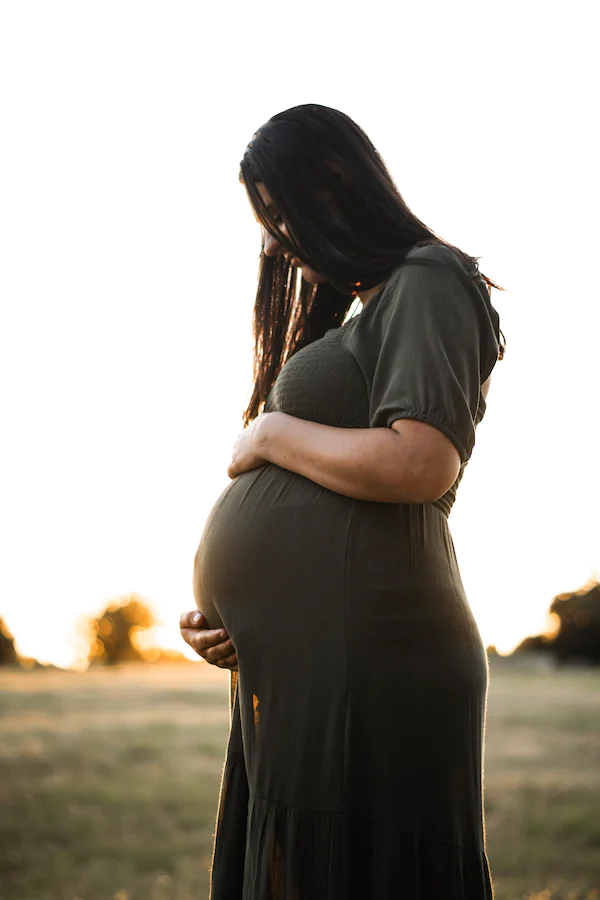 Couples
A maternity couple photography brings both the parents-to-be into a single frame. Hence, it would help to capture the emotional bond between them. For this purpose, you can assign them some poses that create intimacy. Additionally, you can make them look at one another or get the dad to hold or touch her belly, which you can take a full-length picture or a closeup.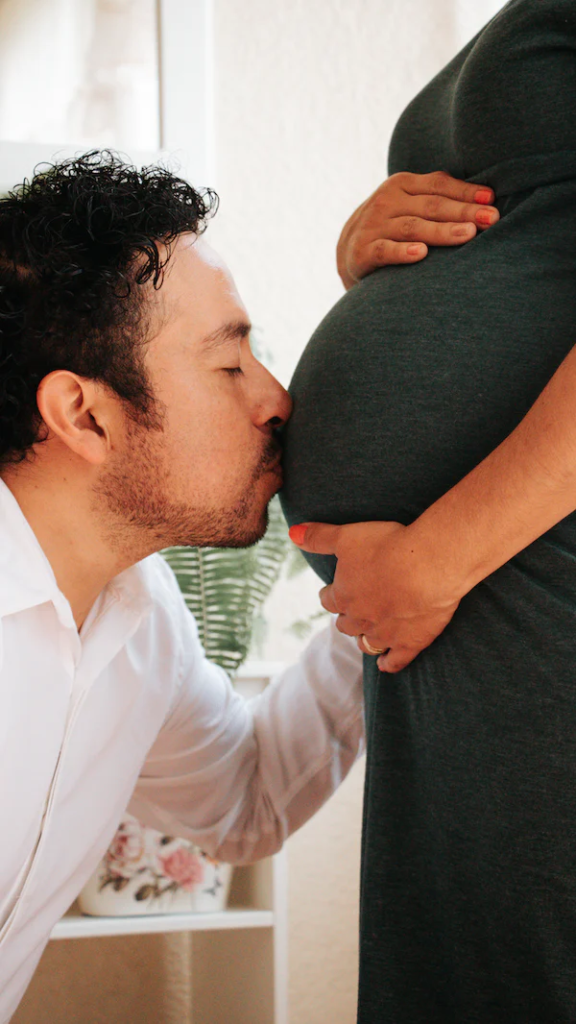 The whole family
If the unborn baby has siblings, you can include them to make great maternity pictures. The siblings can be asked to surround the mom's belly and hug or keep their faces close to them.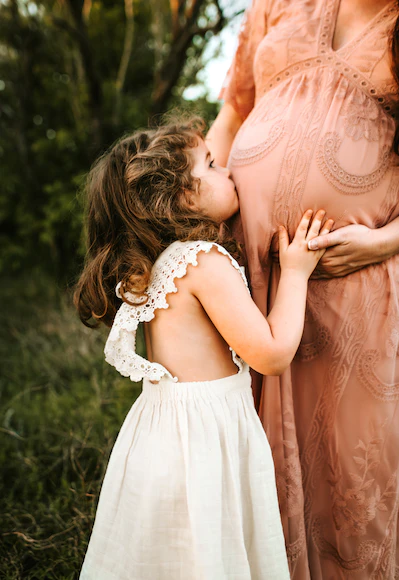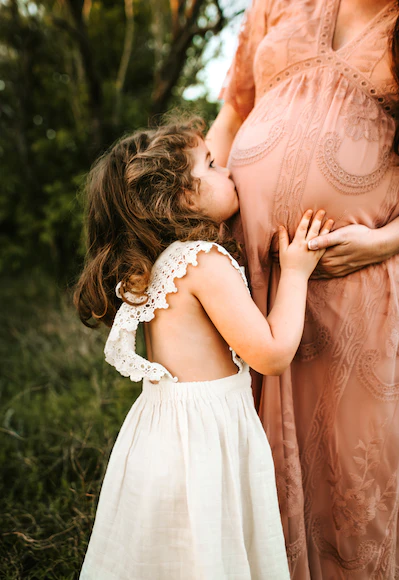 Tips for the Maternity Session
Communicate to chart out a plan for your shoot
The foundation of good maternity photography depends on how you communicate with your client. Of course, you must first understand your client's expectations to proceed with your photo shoot. However, there are circumstances when your clients may not know what they want. In such cases, you can sit together and go through some maternity albums. This way, you can notice your client's reactions to the photos and understand what they want concerning the poses, lighting, setups, and wardrobes. Additionally, you can interrogate them more in these areas. Further, some of the other vital points you need to discuss include:
If they wish to show off their belly

If they are looking for nude or semi-nude photographs

If they want to have formal photos 
With all this information, you can chart the plan to proceed with the photo shoot. Further, this communication creates a rapport between you and your client, which helps during your photo shoot. 
Styling Suggestions- Wardrobe, makeup, and hairdo
The next thing you need to discuss in detail with your client is their clothing for the photo shoot. To add variety, inform your client to keep at least three different maternity dresses ready for the shoot. 
Regarding the outfit, elegant maternity gowns and flowing maternity dresses work best as they make your images look beautiful and powerful. However, they have to be: 
Tight and form-fitting 

Comfortable 

Neutral in color without patterns
If your subject wants to show off her belly, you can suggest that she wear a front-open button-up shirt with a solid color. Alternatively, a bandeau top with a matching dress will be a great option to showcase your bare midriff. However, if your client wants to be shot nude or semi-nude, inform them in advance to wear cotton or loose garments to avoid the marks of elastic waistbands. Once your client fixes her dress for the shoot, you need to complement it with a suitable backdrop and composition to get an excellent image.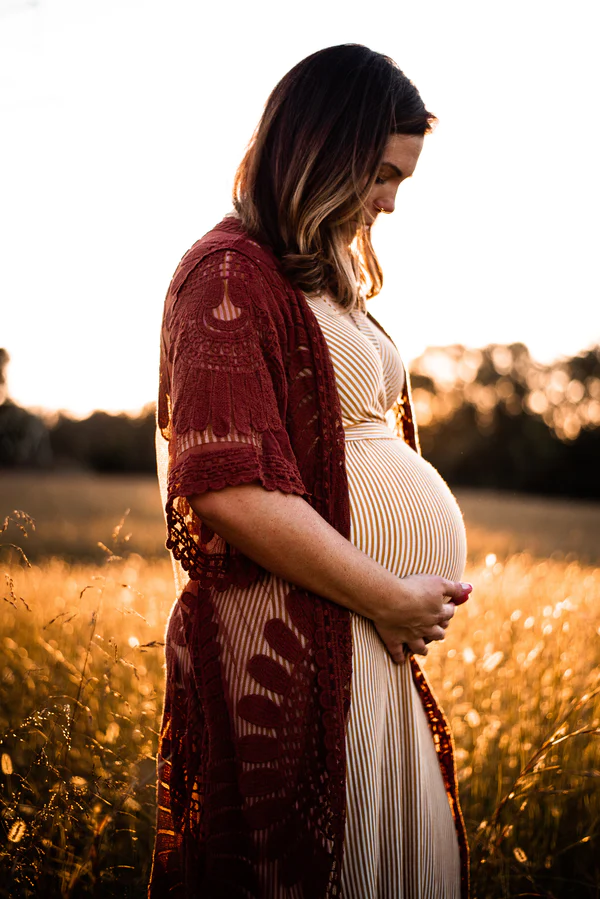 Safety and comfort
Prioritize those poses and locations that assure safety and comfort for your client. To ensure this, always show empathy and check with your client for their comfort levels. Each mom-to-be is quite distinct and has its concerns. Additionally, plan your schedule, allotting a lot of time for the restroom.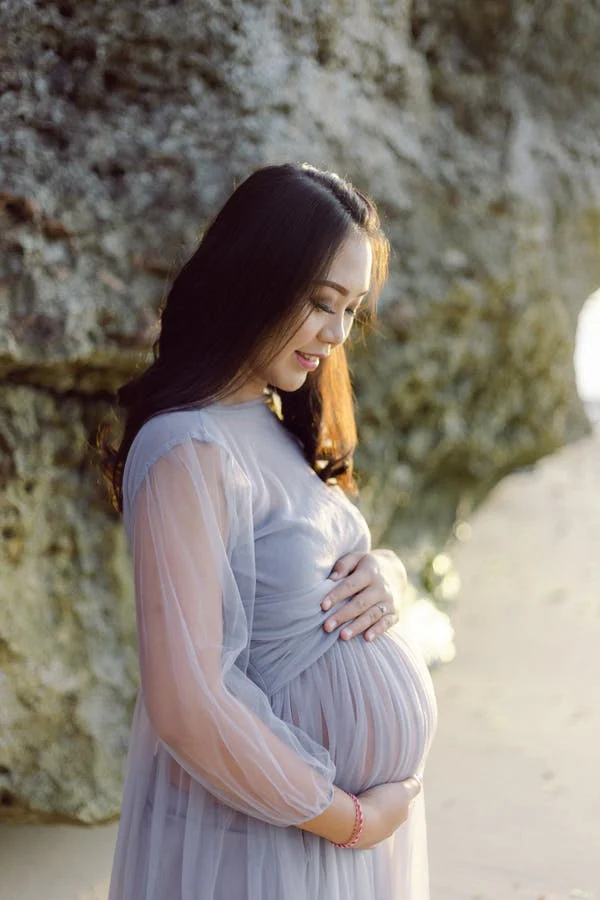 Pricing Maternity session
The maternity sessions can be priced based on your market and business analysis for the questions below:
What is the price in the local market?

How do you rate yourself against your competitors?

Why do you have to charge more than your competitor?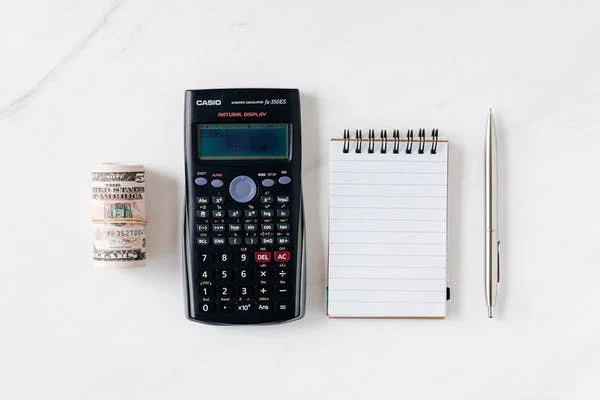 Maternity Photo Shoot Ideas
Before you venture into shooting, ensure you get a glimpse through some of the prevailing maternity photoshoot ideas. This way, you can generate novel ideas per your client's requirements. Generally, maternity photoshoots shot outdoors are always a great hit due to the natural and organic feeling they impart to the photograph. However, you can still opt for a studio shoot for indoor maternity photography. Hence some of the ideas collated here fall under the below-mentioned categories:
Indoor maternity photography

Outdoor maternity photography

Unique maternity photography
Videos
Top 50 Maternity photo poses l Maternity Photoshoot ideas l Pregnancy Photoshoot ideas I Baby shower
Dramatic Maternity Photo Shoot on a Budget in a Small Home Studio
Maternity Posing Tips | Master Your Craft
Outdoor Maternity Photography Ideas 
Go for a couple of pose
The beauty of maternity photography lies in capturing the bodily changes of the pregnant woman. Next, however, to accentuate it further, including the dad-to-be in the scene. This lets you highlight their bond, and a natural setup gives an organic feel to your image.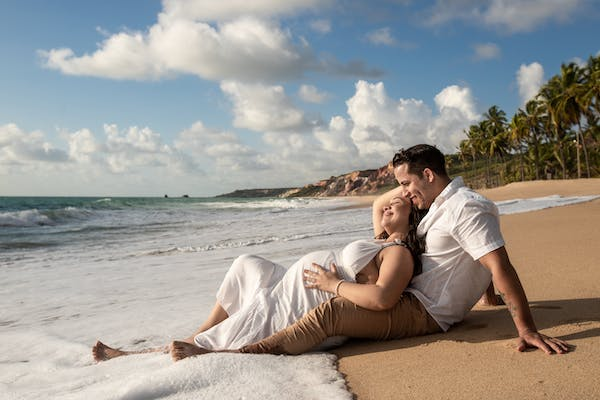 Capture the golden hour
Maternity is a period of extreme happiness and intrinsically captures a woman's transition period. Hence, if you want your images to evoke these feelings, strike the shutter button when the sun stoops up and down into the sky. Additionally, capturing your pictures during the golden hour erases the blemishes of your subject and makes them appear more youthful.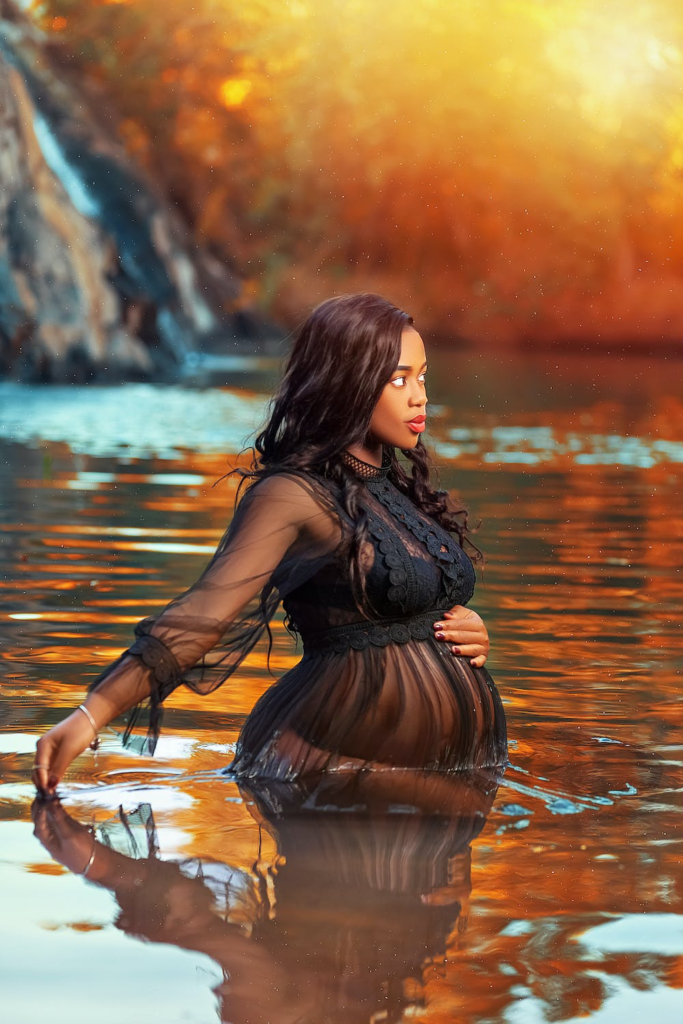 Get a striking background out of the fields
When you think you don't find a perfect location for your maternity photography, get your client down to the field. A field serves as an ideal background with lush green grasses, and the presence of flowers differentiates the quality of your image's perception.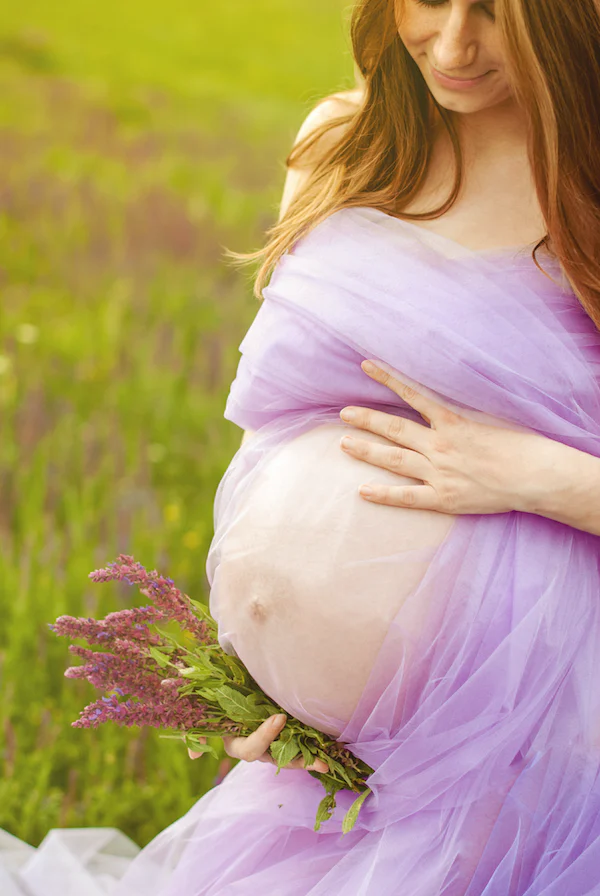 Get them out to the streets
Getting out to the streets helps you incorporate an industrial feel into your photographs. To enhance the quality of your composition, you can find textured backdrops like concrete and metal.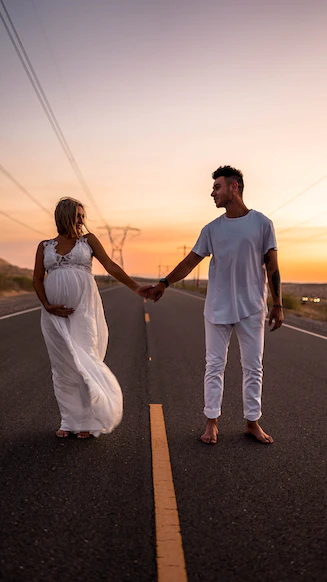 Use the bad weather for good
It can look unfortunate if it rains on the scheduled day of your photoshoot. However, you can use it positively to make the moments magical for your client.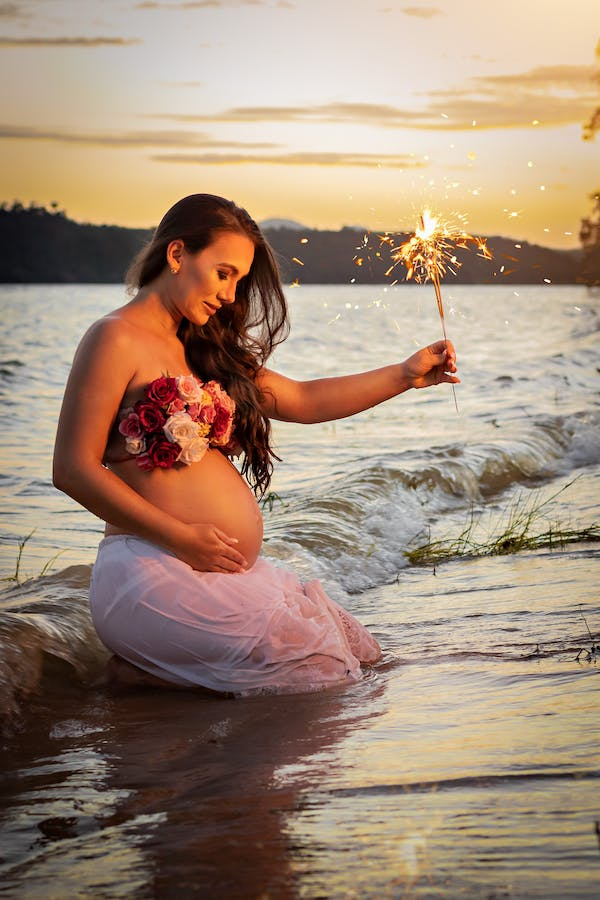 Use a floral crown
A floral crown represents love, fertility, and celebration. Hence, there is no other perfect reason to use a floral crown in your maternity photoshoot.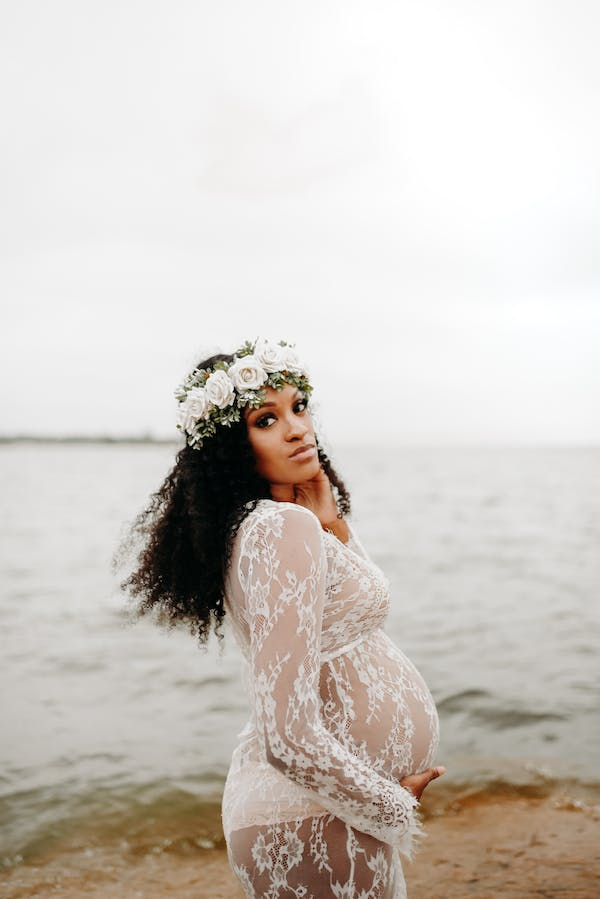 Capture the winter landscapes
The winter season is loaded with beautiful landscapes. Hence, don't constrain yourself indoors and miss the chance of blending with the snow.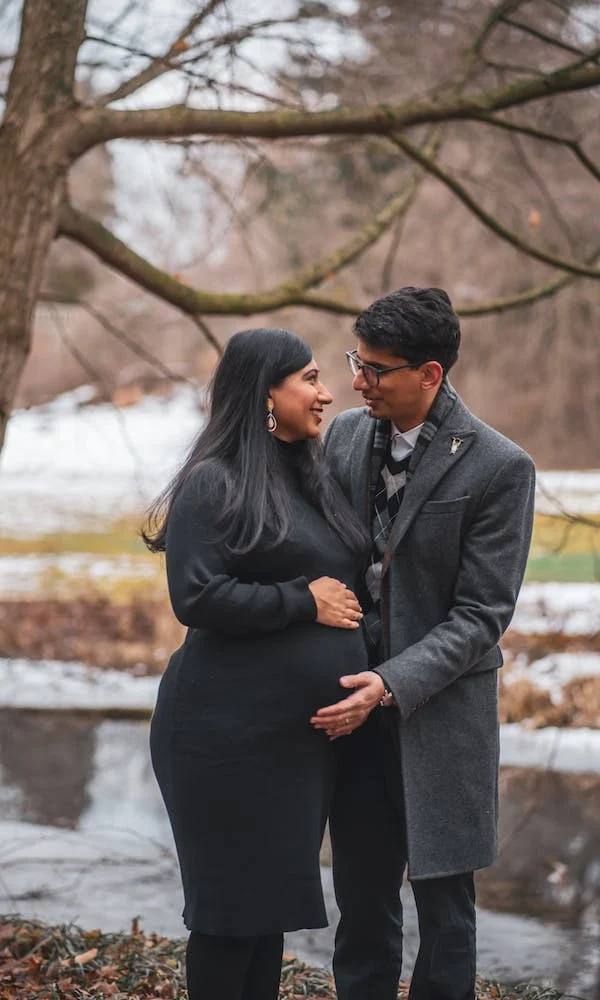 Include pets 
If your client owns a house dog who is a part of their family, you can include them in creative ways for you to shoot.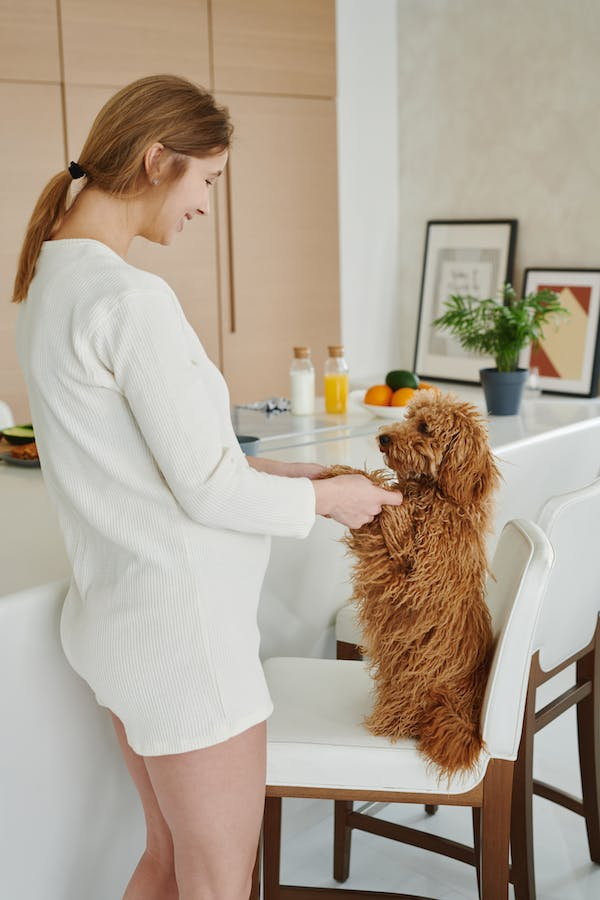 Include baby gear
Baby gears like baby shoes, clothes, or prams symbolize the presence of a baby and can be great tools to include while you shoot for maternity.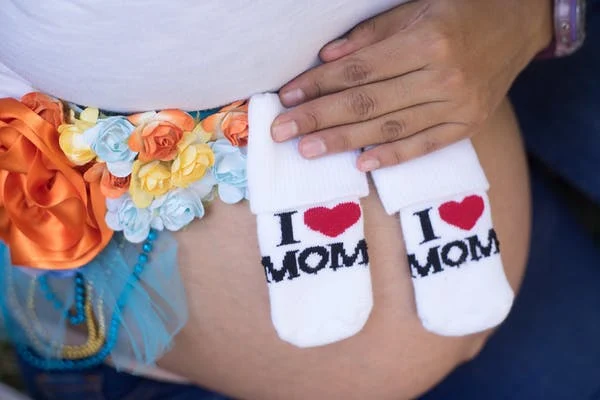 Go for a close-up
Capture that blossoming belly close-up to get a full view of it.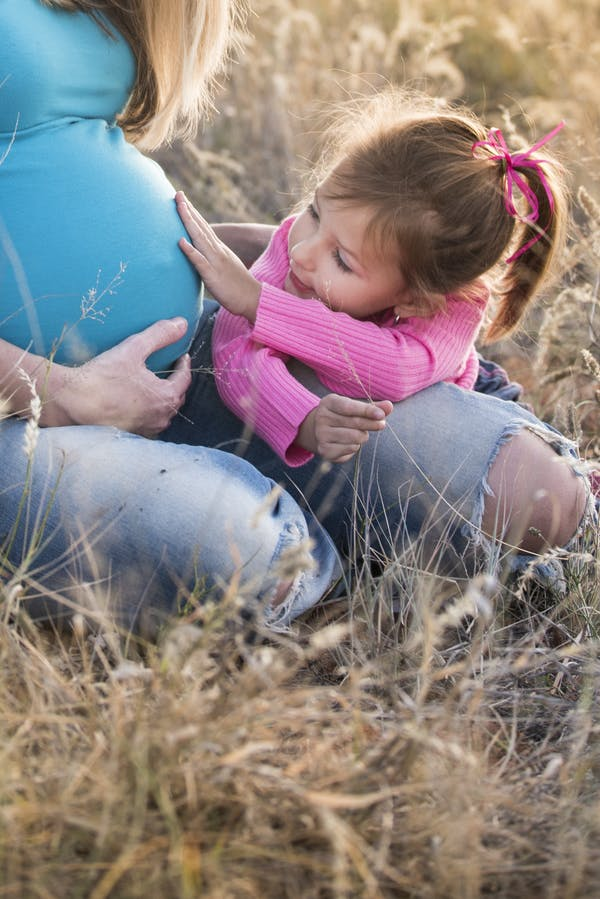 Showcase  the ultrasound report
An ultrasound report means a lot to a couple expecting the first time. Hence, try to integrate it into your photograph.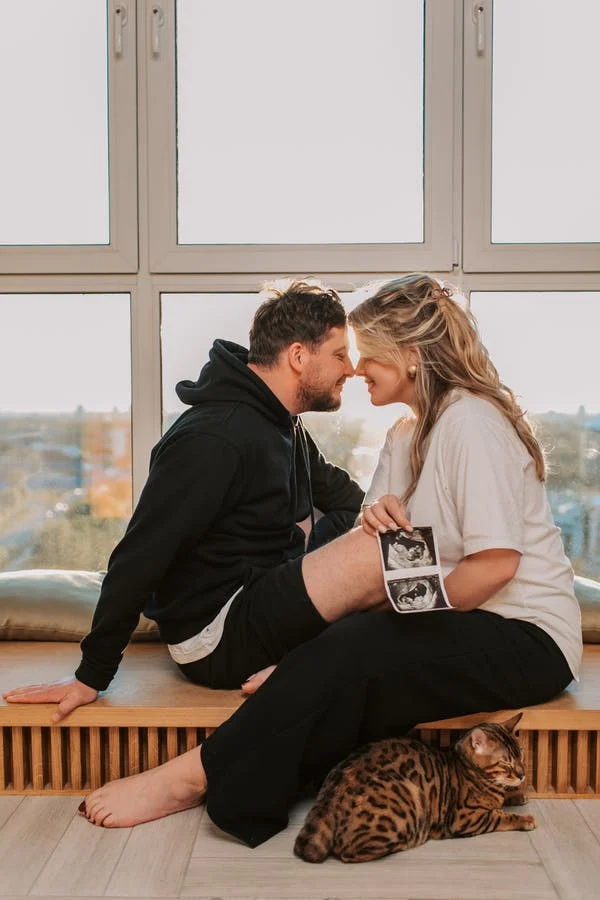 Indoor Maternity Photography Ideas 
Outdoor maternity photography may not always be possible. Therefore, you must confine yourself indoors to execute the shoot in such cases. Here are some great ideas when you shoot indoors. 
Snuggle up on the couch
While you shoot indoors, you have the chance to incorporate feelings of intimacy. For this purpose, you can make your clients occupy the couch.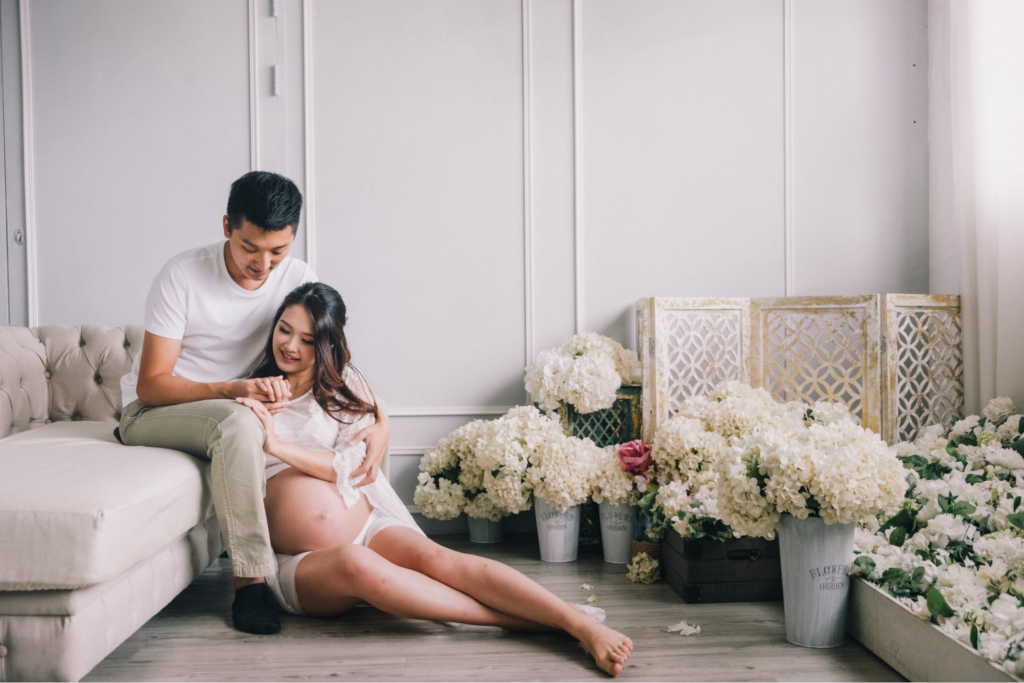 Don't shy away from the studio
Even though maternity photography is the best when captured outdoors, shooting at a studio adds elegance to your images.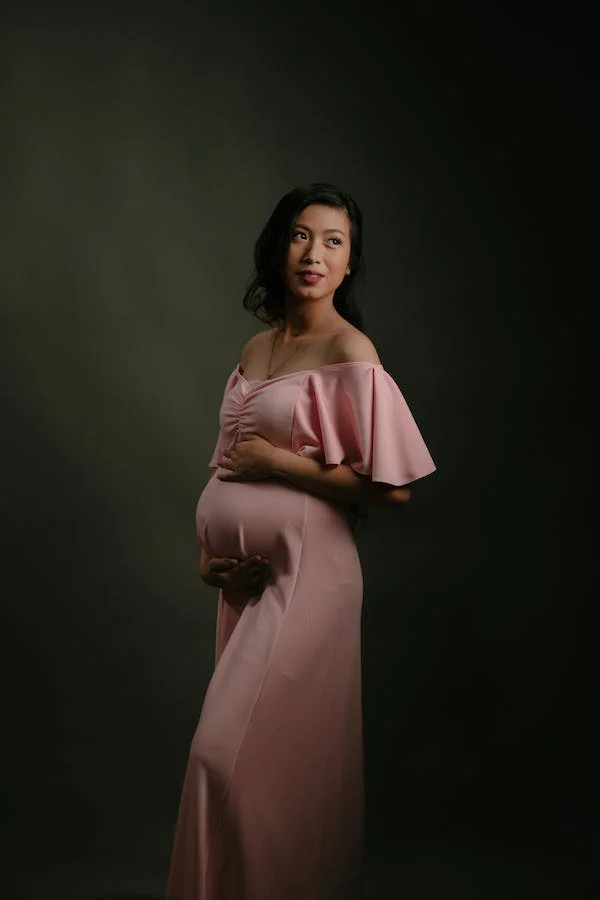 Make use of the baby's nursery
A nursery set up at home marks the coming of a baby. Hence you can plan and incorporate it.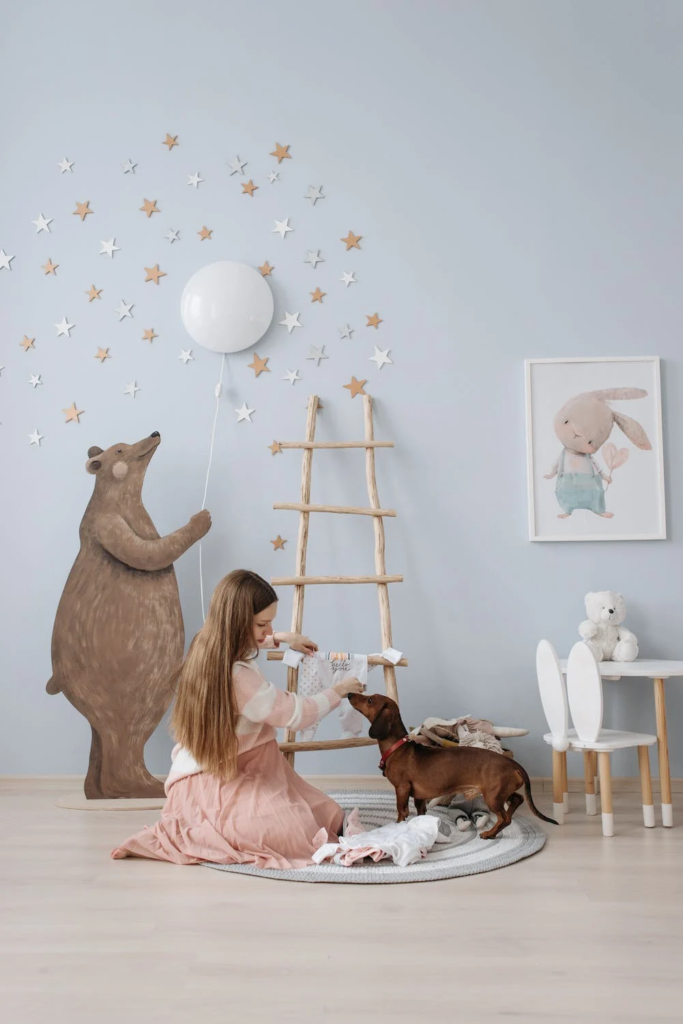 Incorporate your older kids
Older kids are as excited as their parents and look forward to the baby's birth. Therefore, you can capture their excitement and make your photos look eclectic.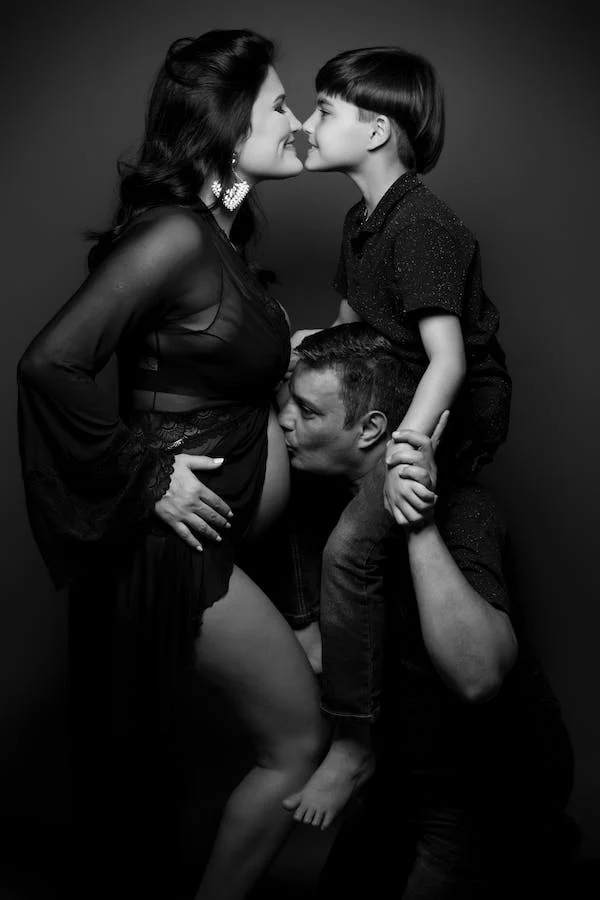 Get your hands on a letterboard
A letter board helps convey funny messages. Further, these images come with an element of happiness.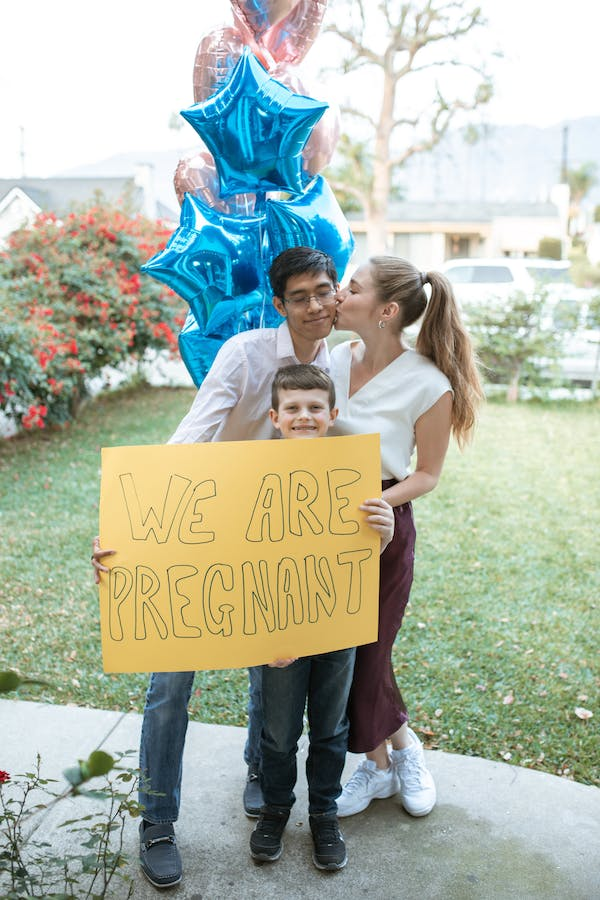 Show off your silhouette
Pregnancy features a lot of curves. A silhouette highlights these curves and lets the viewer get a glimpse of the actual changes in the body.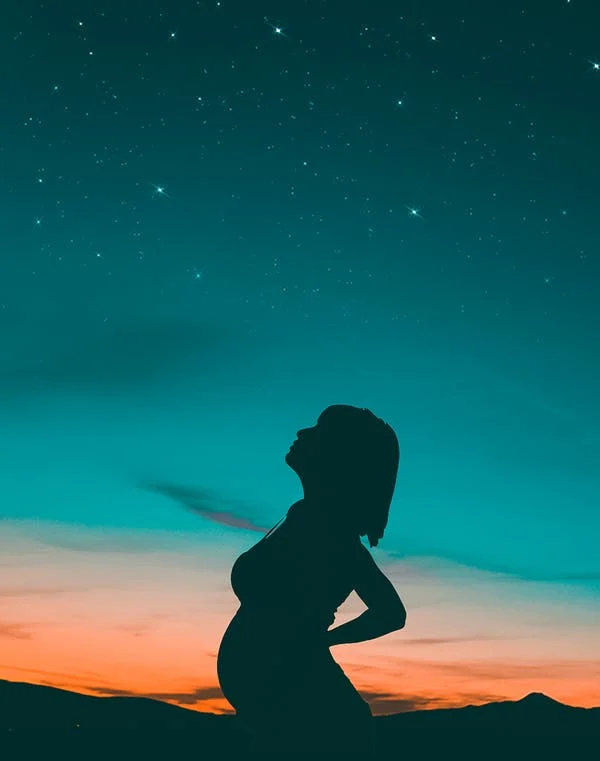 Take some candids
Pregnancy is a period that features plenty of emotions. But, you can capture these only when your clients go candidly about their day.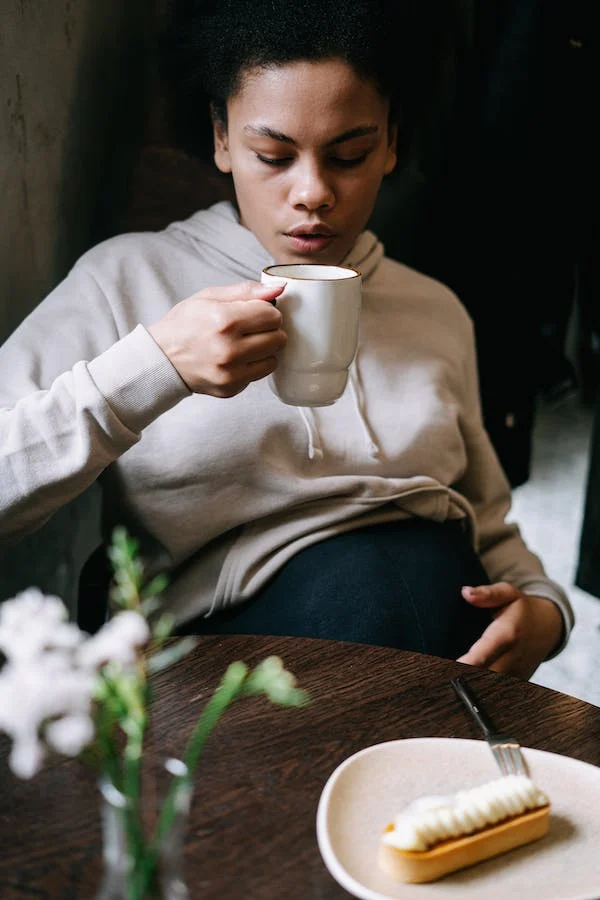 Pose while you milk bath
Milk and flowers are a great combination that denotes both purity and fragility. So let your client float in the milk bath to give you a fantastic picture.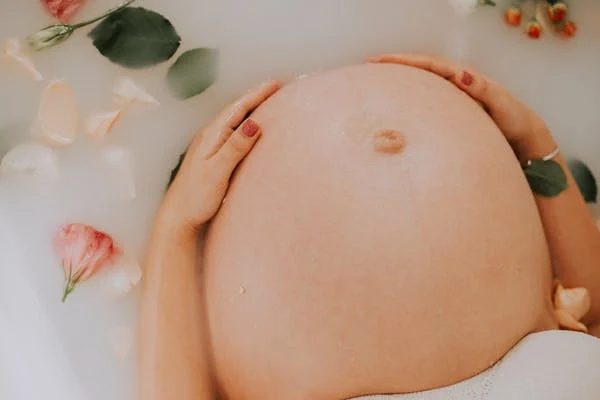 Unique Maternity Shoots
Go for the greenhouse effect
A greenhouse is full of plants and is the best option, especially when rain interrupts your maternity photoshoot. Apart from imparting an organic feel, it also gives the touch of outdoor maternity photography.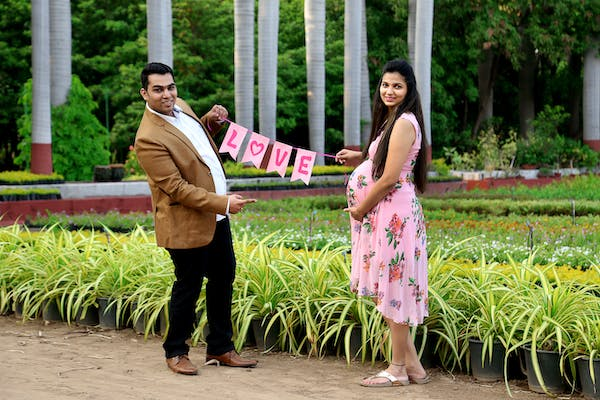 Photograph the bump from different angles
You can photograph the bump in various ways to give a different perspective and show the curves.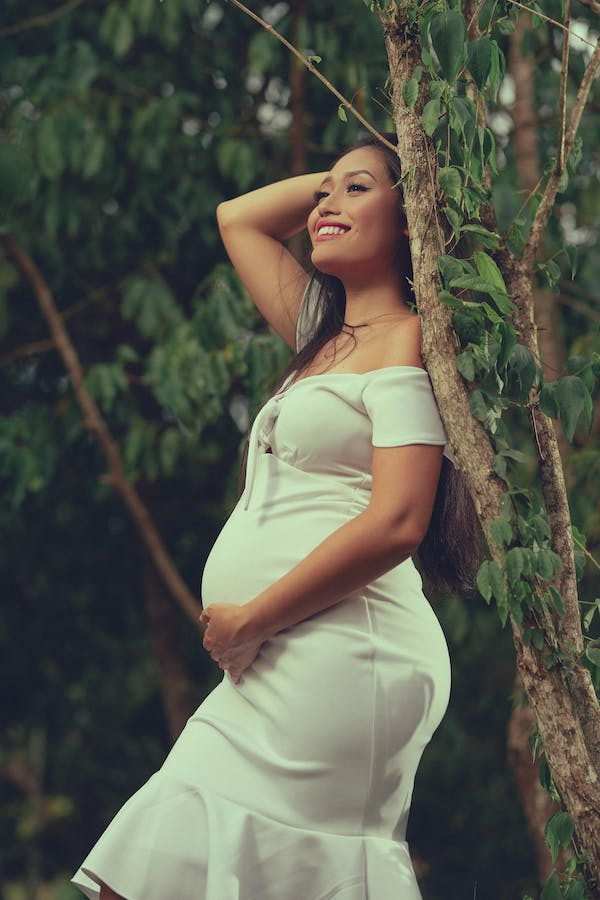 Have a sense of humor
Pregnancy is a period that brings in a lot of cravings for the mom-to-be. You can use it to add some funny photos.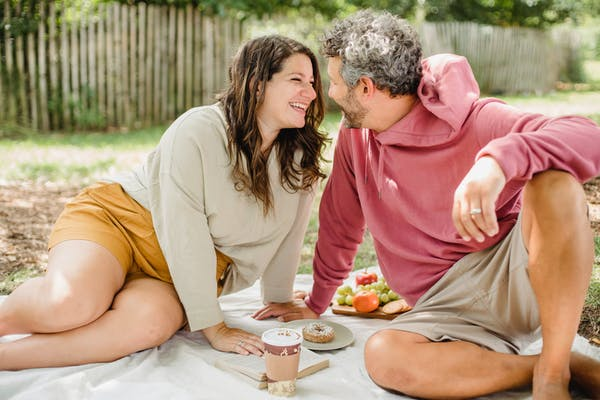 Head underwater
If you want to add a unique look to your images, you can head underwater and capture your client's pregnant belly surrounded by reflections and distortions.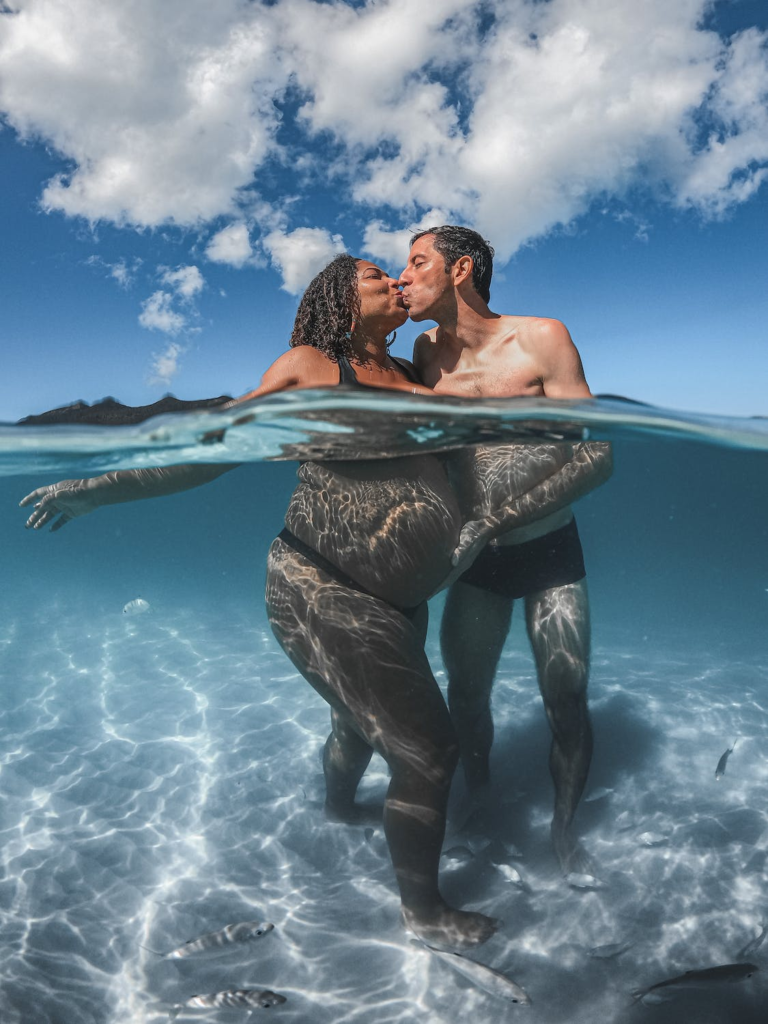 Celebrate with the love of Stardoms
You can also offer your client to dress up as their favorite character from Disney and movies for a gorgeous photoshoot.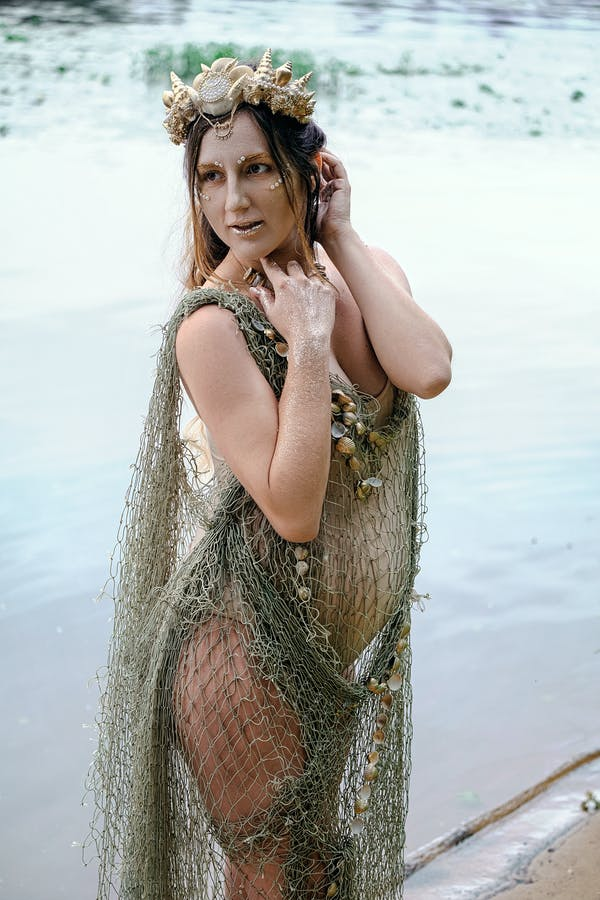 Frequently Asked Questions
What week should I do maternity photos?
You can aim for 30-36 weeks when the belly fully blooms. Additionally, don't get too close to the due month. 
What is the average price for maternity photos?
Although the prices for maternity shoots vary, the average price ranges from $400 to $1,000 (USD). The pricing depends on the duration, location, and deliverables of the shoot. 
Final Thoughts
Maternity photography captures those special moments in a woman's life. Hence, you need to consult with your client to understand their requirements. Once your deliverables and expectations meet, you will produce the perfect maternity pictures. However, they may request you for formal, intimate, or artistic shots. Whatever the image, your goal is to make their moments memorable. 
Gallery