A mockumentary is a documentary-style film with a fictitious subject. For the most part, mockumentaries present their subjects sarcastically. In addition, many mockumentaries incorporate improv-style comedy. It is typical for mockumentary contributors to work as actors, writers, and/or directors on both sides of the camera. At times, mockumentaries are shot in public, with participants oblivious that they are part of a comedy.
Video: Mockumentary – Everything You Need to Know
What is a Mockumentary?
A mockumentary, by definition, is a comedy made and edited in the style of a documentary, with the protagonists frequently breaking the fourth wall by addressing directly to the audience on-camera or via voiceover. In addition, there can be an on-camera director who plays a part in the tale and offers backstory for the fictional documentary in some circumstances. On the other hand, other mockumentaries make minimal effort to explain who is filming and why, and the viewer is supposed to suspend disbelief while watching. 
While most mockumentaries are comedies, you can find elements of mockumentaries in other film genres. For example, films like Paranormal Activity and The Blair Witch Project have been influenced by the "false documentary" style of mockumentaries but without a comedic tone.
Television sitcoms such as The Office, Parks and Recreation, and Modern Family, which all use single camera, documentary-like formats, have been influenced by the style of film mockumentaries.
Video: What Makes a Mockumentary?


List of Best Mockumentaries
These are some of the best mockumentary films, ranging from the first to the most current box office hits.
1. Take the Money and Run (1969)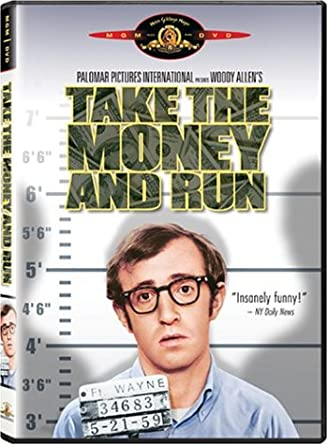 Woody Allen's Take the Money and Run is one of the first mockumentaries examining the career of clumsy bank robber Virgil Starkwell. Despite the film's failure at the box office, how it mocked documentary technique impacted subsequent mockumentaries.
2. Zelig (1983)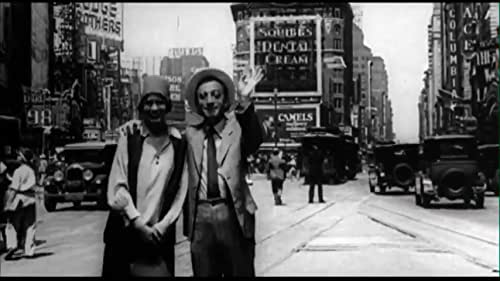 A film about a man with the fantastic chameleon-like ability to imitate the appearance and traits of anyone he meets. The film is presented chiefly as a pre-World War II black-and-white newsreel.

3. This Is Spinal Tap (1984)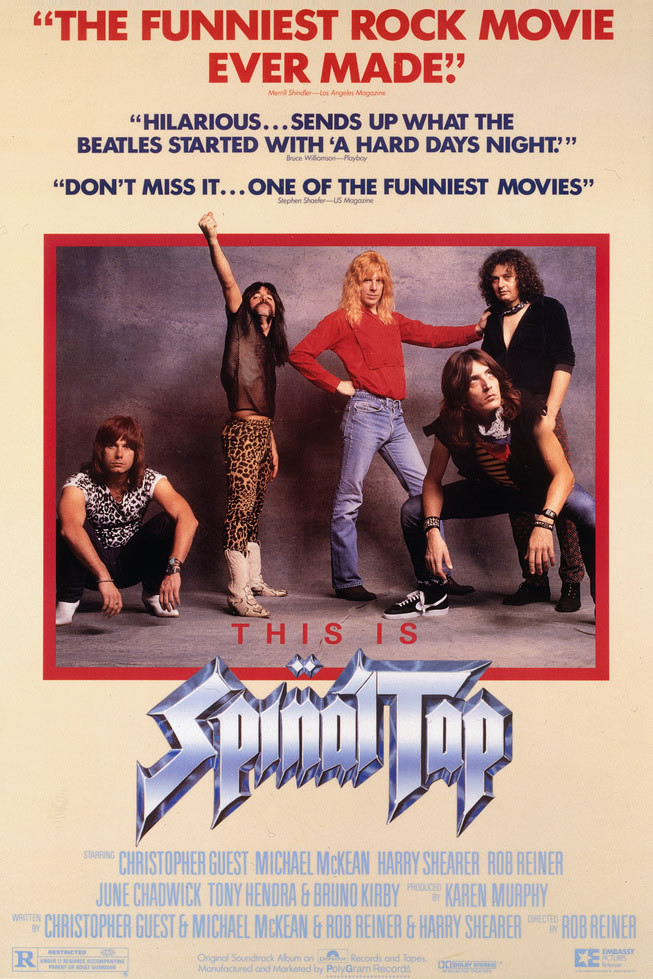 This Is Spinal Tap recounts the American tour of a fake English heavy metal band called Spinal Tap. To this day, the iconic comedy, which parodies rock and roll documentaries, is undoubtedly the most well-known mockumentary. Christopher Guest, who played guitarist Nigel Tufnel in Spinal Tap, went on to direct numerous mockumentaries such as Best in Show and Waiting for Guffman.

4. Bob Roberts (1992)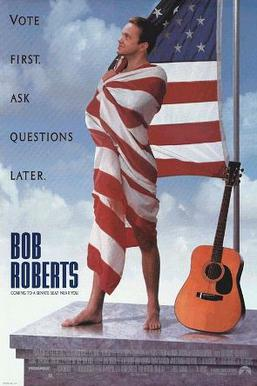 Tim Robbins wrote and directed this political parody about a U.S. Senate campaign, in which he plays the titular Republican folk artist competing against the Democrat incumbent. Bob Roberts investigates the media's and celebrities' influence on American politics through black humor.
5. Best in Show (2000)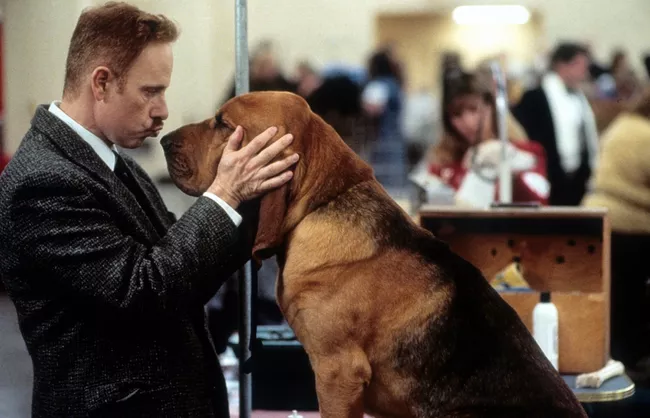 Best in Show is a well-known mockumentary directed by Christopher Guest. The entirely improvised film centers on a championship dog show and the several competing dog owners, each quirky in their way.

6. I'm Still Here (2010)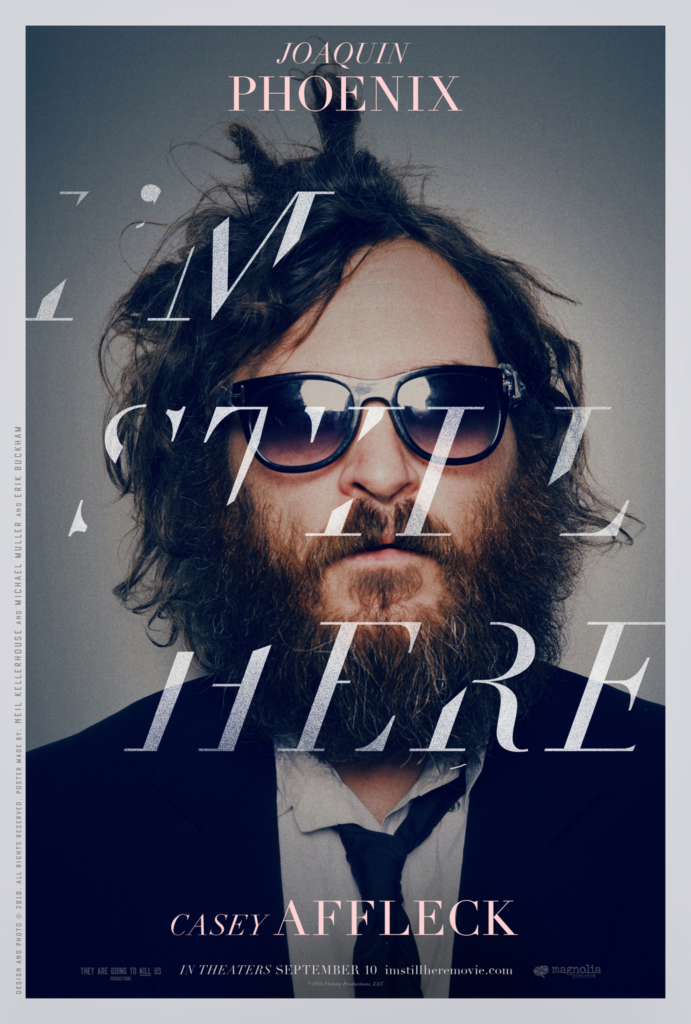 Despite the fact that I'm Still Here is a fictional film, it was portrayed as a factual documentary during its production and promotion, depicting Academy Award-nominated actor Joaquin Phoenix's puzzling journey in which he departs from acting to pursue a rap career. In addition to Phoenix, the picture stars a slew of other celebs, including Casey Affleck, who plays himself.

7. What We Do in the Shadows (2014)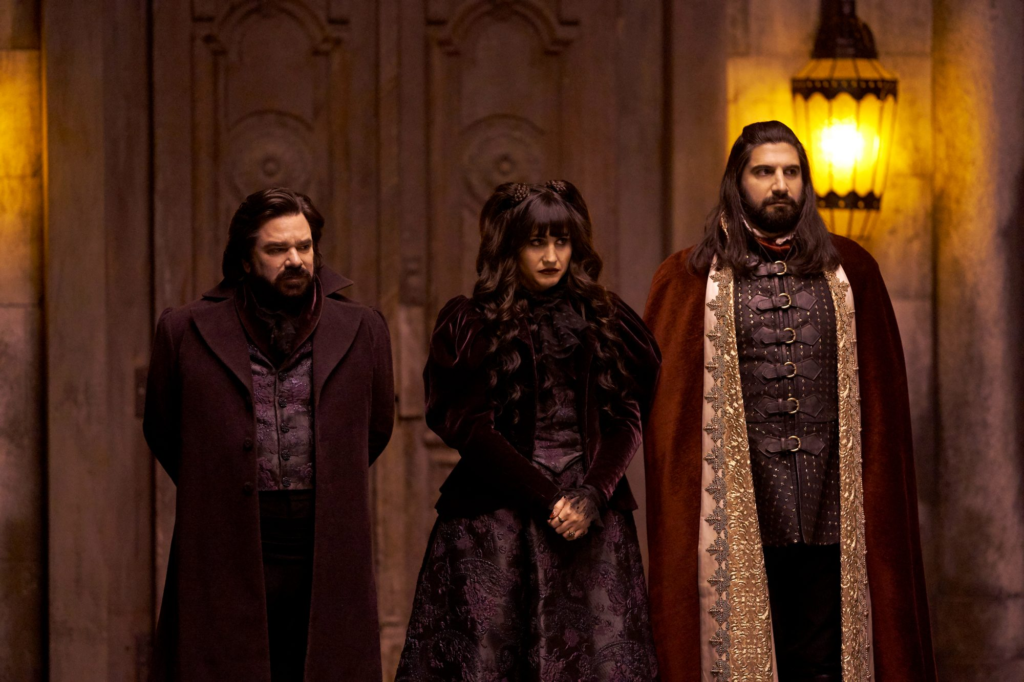 Viago, Deacon, and Vladislav are vampires dealing with the everyday stresses of modern life, such as paying rent, keeping up with the chore wheel, attempting to get into nightclubs, and resolving flatmate disputes.
History of Mockumentary
The mockumentary format has got a lot of attention since the beginning of the 1980s. The Gods Must Be Crazy (and its 1989 sequel) are South African films presented in the nature documentary style, with documentary narrator Paddy O'Byrne recounting the movie's events in the kind of a biologist or anthropological account, giving scientific knowledge to audiences. The Atomic Cafe is a Cold War-era American "mockumentary" film released in 1982 that features archive government video from the 1950s.
Bob Roberts, directed by Tim Robbins and released in 1992, was a mockumentary about a right-wing stock trader and folksinger's senate campaign and the shady connections and dirty techniques used to oust a long-serving liberal incumbent played by Gore Vidal. 
André Bonzel, Rémy Belvaux and Benoît Poelvoorde wrote, produced, and directed Man Bites Dog, a 1992 Belgian black comedy crime mockumentary. Forgotten Silver, directed by Peter Jackson and Costa Botes in 1995, claimed that New Zealand "director" Colin McKenzie was a pioneer in filmmaking. However, Jackson was chastised for deceiving audiences when the film was ultimately a mockumentary.

People Like Us was the first broadcast on radio in 1995, followed by a television adaptation in 1999. A year after People Like Us ended on Audio 4, Kay Stonham's Audio Diaries was a similarly short-lived radio mockumentary.


Conclusion
Mockumentaries are made to look like real documentaries, and they frequently include interviews, "hidden camera" moments, and footage shot with a hand-held camera. Mockumentaries may not be scripted, and the actors are free to improvise and add their comedic aspects.
The mockumentary genre has been used in television programs in addition to movies. Sitcoms, in particular, have had a lot of popularity with their mockumentary storytelling style of entertainment. Parks and Recreation, The Office, and Modern Family are just a few examples of popular American sitcoms that use the mockumentary genre.