Social media influencers are a new wave of people getting more money than anyone has ever expected.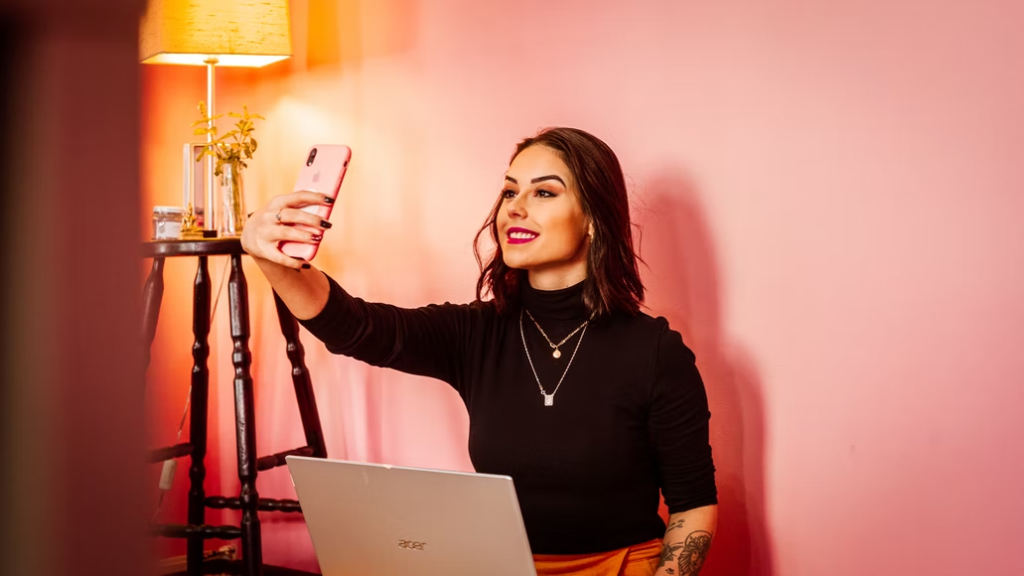 Influencer marketing is a buzzword in the marketing world right now. It is no longer restricted to a few businesses or agencies but has become a standard marketing technique. As a result, influencers have increased in almost every significant industry and brands are using them more than ever before. So it's no surprise that becoming an influencer has been so profitable that everybody wants to be one in various fields.
Social media has become an essential part of many people's lives, so our marketing techniques must adapt to the trends accordingly. Paid advertisements and boosting posts are critical to this social media marketing. However, there is another approach to marketing products and services on social networks. This is known as influencer marketing, and it entails harnessing the strength of social media influencers. That makes us wonder, what exactly is a social media influencer?
Who Is a Social Media Influencer?
Social media influencers are typically digital creators with a large social media following. They regularly offer high-quality online content that educates, entertains, or encourages their audience, allowing them to engage with their fans.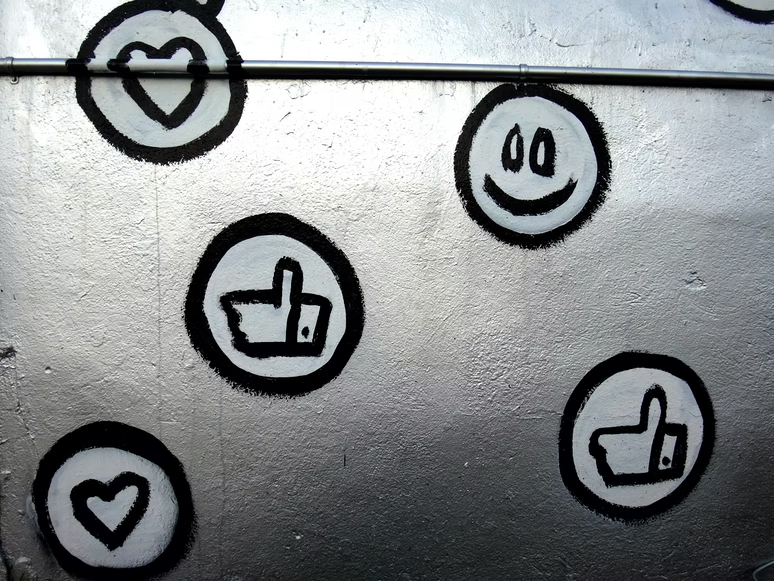 Influencers are constantly creating, posting, and communicating with their fans instead of typical celebrities who share, promote, and talk about their work regularly. They spark dialogues, set trends, and generate interest among their fan communities, and they occasionally collaborate with brands to advertise products or services.
Who Is A Social Media Influencer? 
Where Did the Term "Influencer" Derive?
Surprisingly, the term "influencer" comes from the 17th century. Influencers shape their viewers and the online social media culture. It is not new to use someone's likeness to advertise an idea, product, or service, but democratization is.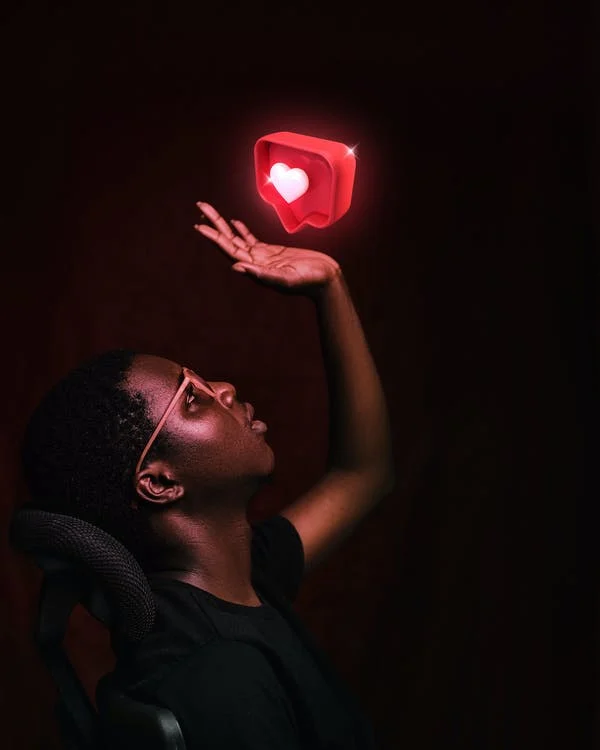 Everyone can create and cultivate an audience of any size and participation level on today's social media platforms. They may not be spokespeople for giant corporations or revolutionary movements. Still, they talk for themselves and their audience, forming a strong bond between the social media influencer and their followers.
History Of Social Media Influencer
Social Media Influencers Types
You can arrange your target expertise in any of the categories listed: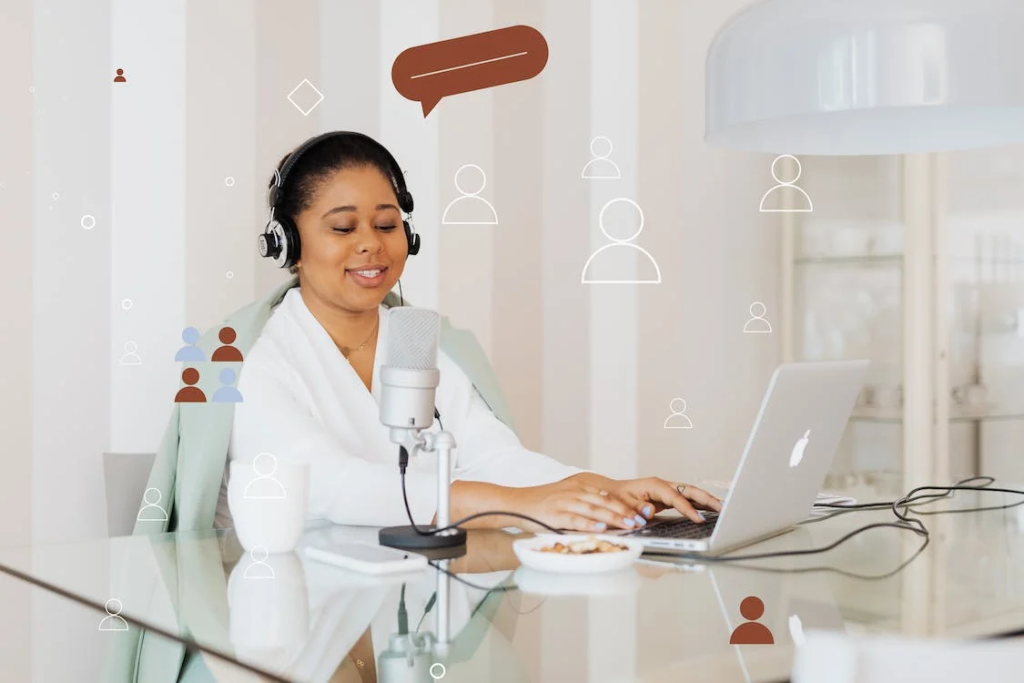 Celebrities

– entertainers, politicians, and public figures with 5 million followers, and each of their postings receive up to 5% engagement. Their influence stems from their standing and personal brand.

Macro-influencers

are people with fewer than one million followers, and their posts receive up to 10% engagement. Their skill stems from a specific category. It can range from travel to company development.

Micro-influencers

are people with at least 500 followers, and the majority of their posts receive over 25% engagement. These individuals foster genuine brand connections and have a one-of-a-kind relationship with their target audience. Such intimate relationships in a specific specialty can produce truly exceptional benefits in terms of marketing for any firm wanting to collaborate with this specialist.
Remember that the ideal method to collaborate with a social media specialist is to follow the 1-9-90 rule: 90% of Internet users receive content, while just 1% create original content. As a result, collaborating with influencers who are specialists in your specific brand and can give the content required to your target clients is the most excellent method to be effective on social media.
6 Types Of Social Media Influencers
Here, we have tabulated the social media and the features they are provided with that make it accessible for the influencers to build their followers and marketing strategies.
| | | |
| --- | --- | --- |
| Social Media Influencers | Features | Niche |
| Instagrammers | Visual content, Instagram Stories, IGTV | Lifestyle, beauty, fitness, travel |
| YouTubers or YouTube Creators | Long-form video content, entertainment industry | Vloggs, how to- guides, television-style content, narrative stories, pranks, comedy, beauty, technology, lifestyle etc. |
| Bloggers | Long-form written and visual content in a narrative style | Food, travel, lifestyle, fashion, "mommy bloggers" |
| Facebook Influencers | Written, photography, and video content | Lifestyle, comedy, gaming |
| Twitch Influencers | Livestream content | Gaming, cooking, Fine art |
| Snapchat | "Disappearing" pictures and videos | Music, art, beauty, comedy |
Who Can Be A Social Media Influencer?
Social media influencers draw a significant portion of their impact from social media. When you question what a social media influencer is, you may be interested in the types of people who can acquire influence in this manner. The short answer is, pretty much everybody. Why? Because whenever people communicate about their interests, there will be others who match those interests. Let's look at the many types of social media influencers there.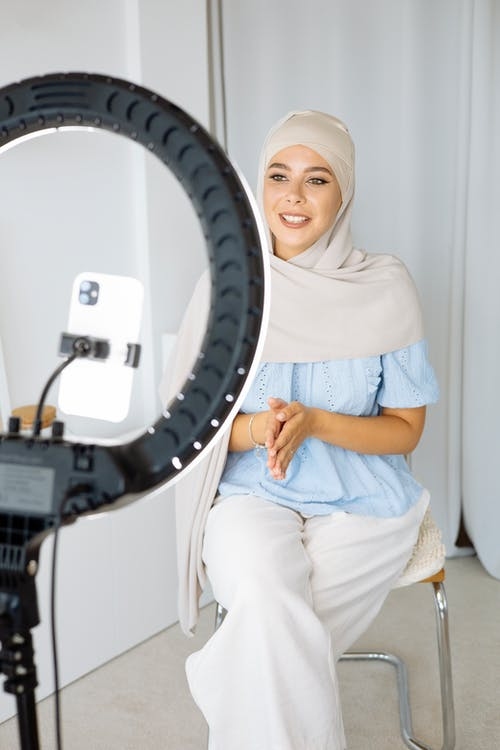 A mother on a quest
One of the Internet's marvels is that anyone may publish anything. A massive community of women engages on social media, as more mothers prefer to share their days online. You can do this through blogging, Pinterest boards, Instagram photos, and other means. Over time, some of these women form a community of mothers, exchanging ideas and solutions for the newest broken nail. Brands providing baby products or children's fashion frequently utilize the power of these social media influencers, who were previously referred to as "mom bloggers." Still, they are now found all over social media.
The car enthusiast
Unless you live in a region with decent public transportation, your family has a car. As a result, many people develop content in the automobile arena, ranging from auto technicians to consumers who enjoy a good ride. Mechanics not only draw other mechanics to their social media platforms, but they also attract DIYers. Similarly, people who have a car-related passion congregate on social media.
The world traveler
Many world travelers enjoy blogging and photographing their trips and sharing them on social media. As these people stay at hotels, dine in restaurants, and participate in numerous activities, they have the opportunity to express their thoughts on each. As a result, travel brands enjoy collaborating with influencers in this field.
What do the above instances have in common? They're all regular people who want to talk about something they're passionate about. However, some of the more conventional influencers too are social media influencers. When discussing what a social media influencer is and how to interact with them, you should consider both types equally.
How To Be A Social Media Influencer?
Bloggers, YouTubers, and Instagrammers are all examples of social media influencers. The first step towards becoming a social media influencer is identifying your expertise and posting relevant, high-quality articles, videos, stories, and carousels on your social media account. This will ensure that your message is timely and pertinent to your audience.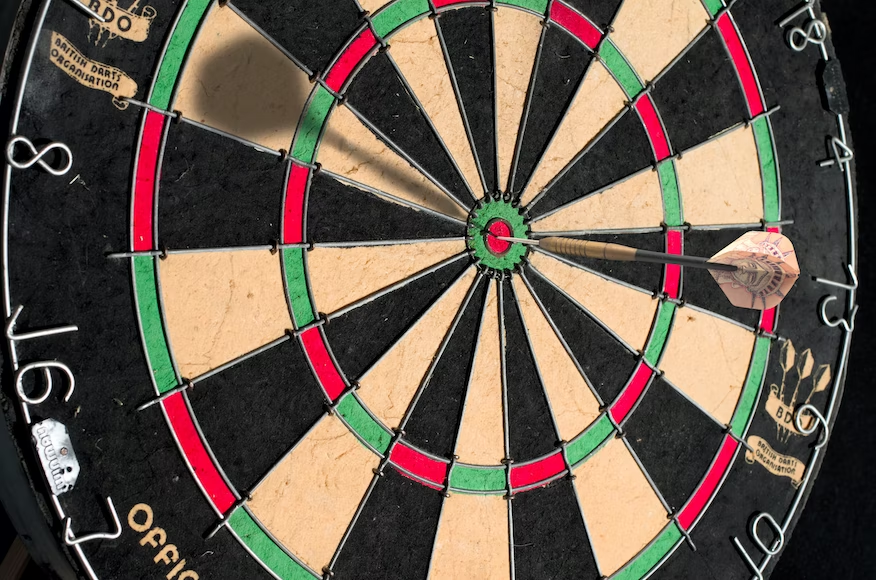 Select the target audience
Targeting may make or break a company. Many products and brands can reach a big audience, but understanding the intricacies of who would connect with your product or brand is what genuinely contributes to the creation of a stable and robust consumer base. By focusing on the right people, your company can reach out to new customers.
Influencers may differ for each business and product based on background fit, but this is crucial when identifying the perfect influencers for your brand. A high interaction rate on your posts indicates a dedicated and genuine following instead of an exaggerated follower count created by bots and fraudulent accounts.
Master the Content Strategy
When creating content for viewers, ensure you write in a simple way for easy understanding, despite its complexities. Spend some time considering how your target audience could view that piece of information or message.
The more you can interact with your audience, your ideas and recommendations will impact the more incredible people. The essence of what you do as an influencer relies on developing and posting high-quality content that others find valuable.
Create a story and be realistic
.
Audiences will find the story more engaging and impactful if presented uniquely and interestingly. Emotional responses to different stories will make the page more fascinating because there will be something for everyone to enjoy and share.
While connecting people worldwide with your unique stories and postings is critical, it is equally vital to be honest, and transparent about the company or product you are blogging about. The audience must have faith in you.
Maintain consistency
.
Posting consistently on engaging products and insightful pieces builds a recall value in your audience's eyes. Followers must be able to rely on the blogger/influencer always to offer high-quality, value-added content; otherwise, they will unfollow the page. After deciding on the content strategy and page flow, it is critical to confirm the publishing frequency and schedule.
Creating a page, generating the content, engaging with people, and reaching the proper brand takes real effort and time. However, if there is a good content strategy, a defined target audience, and a desire to provide the required outcomes, there is no reason why one cannot become a social media influencer.
How To Become A Social Media Influencer?
Social Media Influencers: What Is Their Role?
With the growth of social media, we've seen the rise of the "citizen influencer." These people have never been on tv or seen as a celebrity. Instead, they are enthusiastic people who grow and share their experiences and ideas in the online world for all to see. As a result, they have far more clout in their fields of influence than traditional celebrities.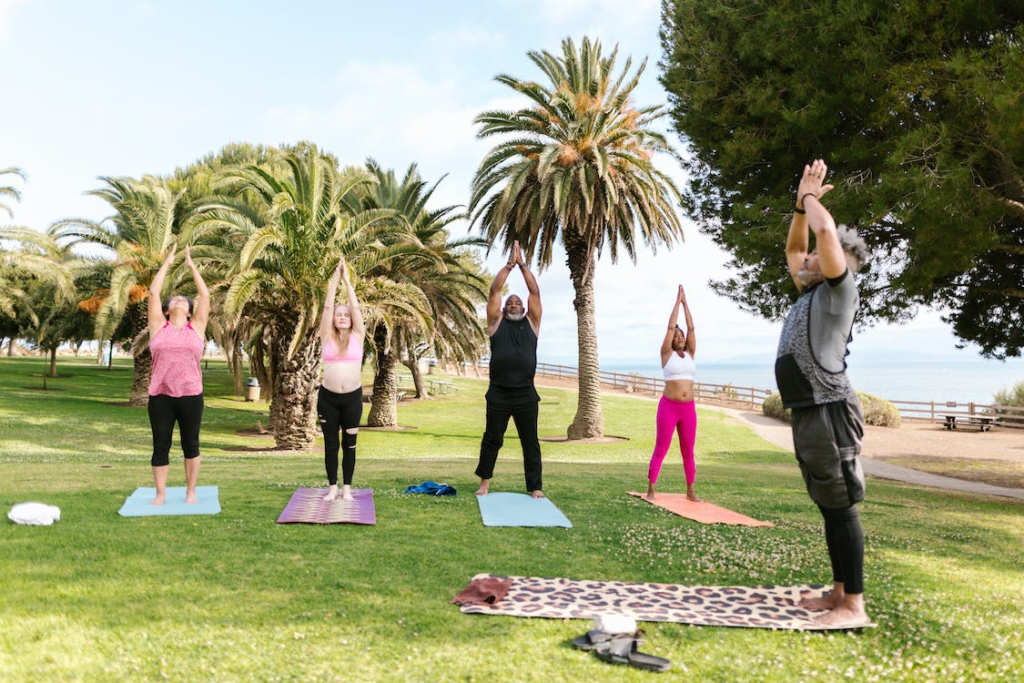 Connect
Influencers do various things; regardless, they set out with these objectives. We've already addressed the importance of social media in connecting different people and the companies and organizations they care about. With their large-scale networks of friends and followers, these influencers act as nodes, allowing these relationships to run more efficiently and effectively.
Inform
The Internet was created to efficiently disseminate information across huge global distances. While the Internet is much more complex than a pair of PCs on university campuses exchanging messages, it is still a network for disseminating information. This is especially true of social media platforms, which are rapidly used to share news published by major media outlets and break new stories.
Social media influencers play a significant role in this information network. They keep their followers up to date on new offers, advancements, and even breaking news. Moreover, individual influencers' information is genuine and trusted instead of commercials aimed to inform. Indeed, according to one recent survey, among B2B decision-makers, bloggers are the most trusted resource and the most important in the decision-making process, even more than trade fairs or word-of-mouth recommendations. Therefore, these influencers should play an essential role in disseminating their messages.
Shape Opinions
While connecting and informing are critical components of an influencer's journey, ultimately exerting influence is about altering opinions. As communications specialists, we understand that social media influencers must overcome three necessary hurdles. The information that is being disseminated must be:
Trustworthy

Accurate

Timely  
Influencers have the benefit of having their audience's absolute trust. They have worked hard to win that trust. As a result, if we want to reach our target audience, we must be able to give them appropriate information and messages that are clear and simple to understand. These kinds of messaging have the potential to alter opinions, which is the true aim.
The Power Of Social Media Influencers
Some of Instagram's Greatest Social Media Influencers
Huda Kattan/Huda Beauty
The makeup artist from Oklahoma is among the world's most prominent beauty professionals, with a large social media following. She began as a blogger and has grown her Instagram profile, @hudabeauty, to 50+ million followers for her beauty tips.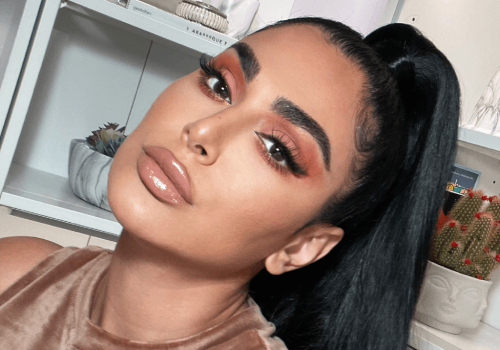 If you work in the beauty and cosmetics industry, Instagram is an excellent platform for promoting your company. After all, beauty is mainly concerned with looks, and Instagram is concerned with pictures.
Kayla Itsines
Across over 14 million followers (@kayla_istines), Itsines is an Australian fitness instructor, author, and entrepreneur who routinely shares exercise videos, inspirational words, and nutrition suggestions on her page. She is the co-founder of Sweat and the founder of High Impact with Kayla (previously Bikini Body Guides), both of which involve 28-minute activities to assist women in improving their strength and fitness.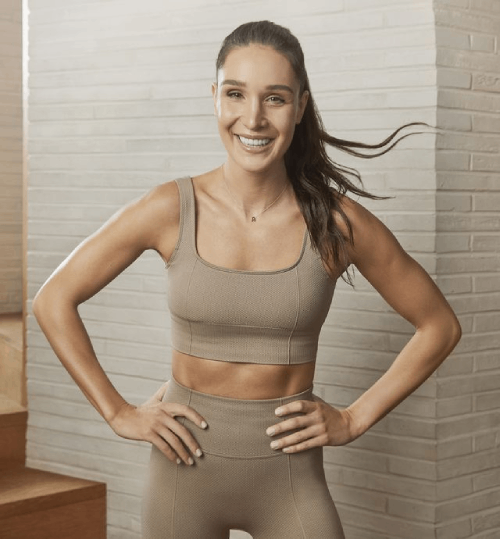 Fitness is a highly feasible industry to advertise on social media because training videos and diet solutions are simple to follow. In addition, seeing accomplishments on social media can only help to motivate you to work harder on your fitness objectives.
Kylie Jenner
Kylie Jenner's 300+ million followers on @kyliejenner have helped her become a formidable influencer. She is a dynamic woman who boasts her career, celebrity status, and makeup business on Instagram. She also makes a lot of money from sponsored posts and once broke the record for the most-liked Instagram picture until an egg overtook it! This is no small feat among this distinguished group of social media influencers!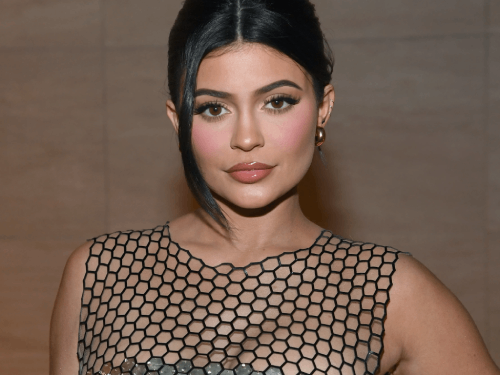 Jenner markets her beauty line and is frequently seen flaunting her latest cosmetic kits. However, it can benefit your company to show people driving your brand using or showcasing your products.
Khaby Lame
A former Italian manufacturing worker is storming up the Instagram influencer rankings. @Khaby00 first used TikTok to post creative content after losing his work due to the coronavirus pandemic. However, he found his voice on Instagram, where he has 75+ million followers and is still growing.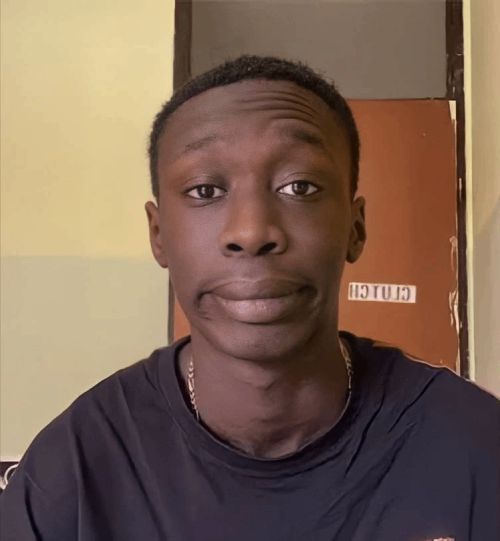 Khaby's Instagram success formula? He attempts life hacks and films videos of his reactions, aided by his amusing facial expressions and snark! For example, his most popular video displays a complex method for peeling a banana with a knife, followed by easily peeling the banana.
Final Thoughts
The social media market has been growing dramatically over the last five years and continues to grow in popularity. Marketers did not have various current options before developing the Internet and social media. As social media networks continue to tailor their offers to people's interests and tastes, many users interact with them, providing a massive range of possible supporters for marketers to draw. Businesses now have access to a much broader audience and more targeted demographics, thanks to the advent of social media.
Although there are multiple types of social media influencers, their personalities and fans often distinguish them. Internet influencers can interact with their followers through a direct channel of communication that can promote engagement and social dialogues by revealing and expressing who they are and what makes them click.
There are no hard and fast guidelines for defining an influencer. Still, most are rated depending on their following size and level of involvement, especially in influencer marketing groups.
Videos on Social Media Influencers
Guide To Becoming A Social Media Influencer
Why Are Brands Choosing To Work With Social Media Influencers?
How Influencers Have Transformed Modern Marketing?