Sports photography is the capture of sports, games, exercises, and other activities through photography. The word "sports photography" encompasses a wide range of activities. It has a connection to photojournalism as well as vernacular (everyday life) photography.
Here's our comprehensive guide to all things connected to sports photography.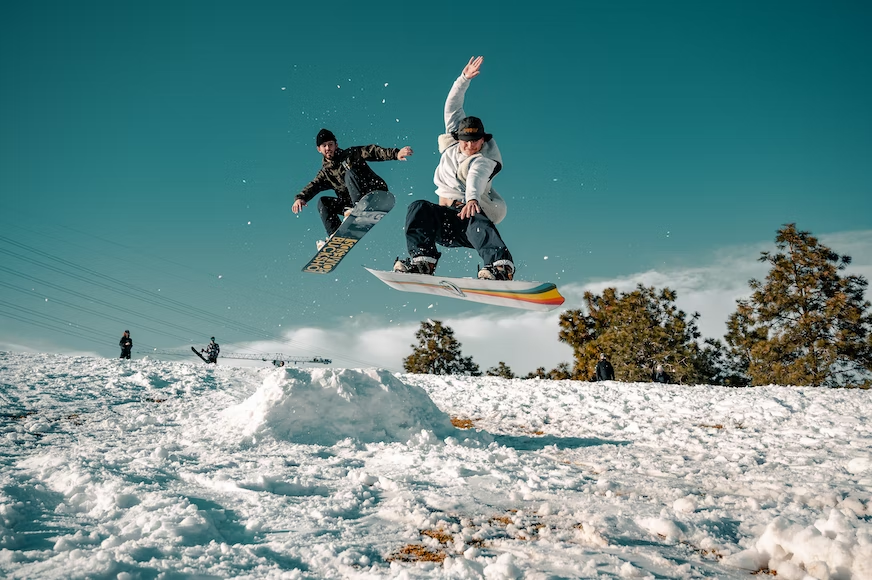 What is Sports Photography?
Sports photographers work for wire services, newspapers, and magazines. Staff photographers to freelancers are among the positions available. These photographers camouflage themselves in VIP areas and shoot from a distance. Alternatively, assemble on the field's sidelines to have a better view of the action.
Photographers may find themselves sandwiched depending on the sport. Usually between the athletes and the onlookers.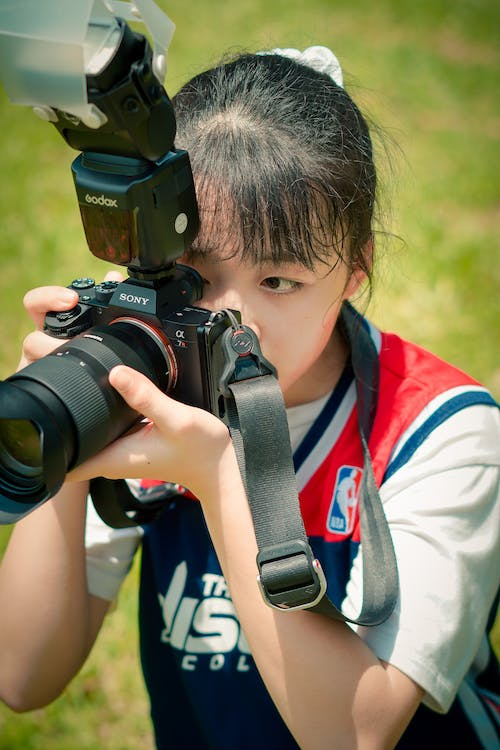 Other photographers use stock websites to sell their freelancing work. These are also useful for advertising and brand development.
More specialized photography fields are included in sports photography. You'll need to include portraiture, action, and group images in this section. They even shoot behind-the-scenes footage to provide a calmer counterpoint to the action. Posing and surroundings are things over which you have little to no control. As a result, camera angles and perspectives are crucial.
Our tutorial will assist you in getting started with sports photography and improving your skills.
Camera Equipment
Cameras are highly significant in sports photography. DSLRs and mirrorless systems are the most common camera systems used by photographers.
Action cameras, on the other hand, are for sportsmen and cameramen. They can stick to you and show your surroundings and path. Your camera will need a few items to be able to capture a wide range of sports. To begin, there's a continuous high-burst shooting mode.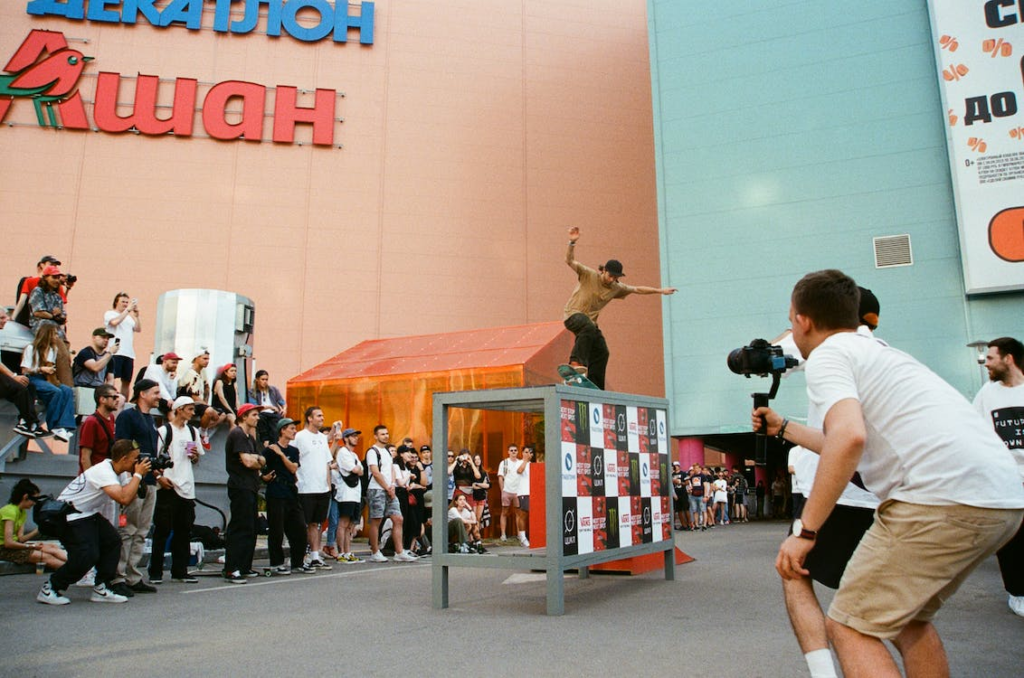 For focussing on fast-moving subjects, the al-servo mode is required. However, for sports that require a variety of shots, the ability to hold many lenses is a huge plus.
As the majority of sports photographers use DSLRs, this article recommends the best options. From boxing to football, this type of digital camera can cover all sports.
You have probably seen sports photographers brag about their high-end gear. Whatever your budget, you'll be able to discover a DSLR that fits your needs. Even updating the body of your camera will allow you to use faster shooting and focusing modes. Of course, you'll be able to use your other camera equipment, like lenses, as well.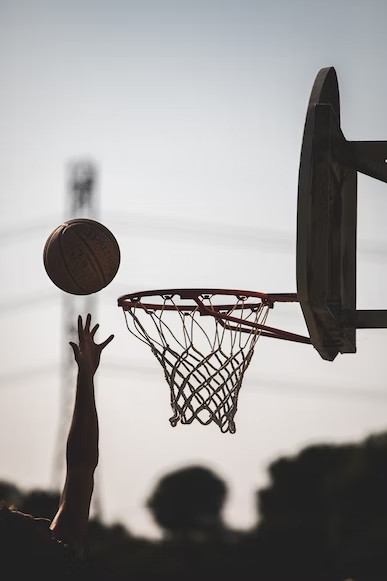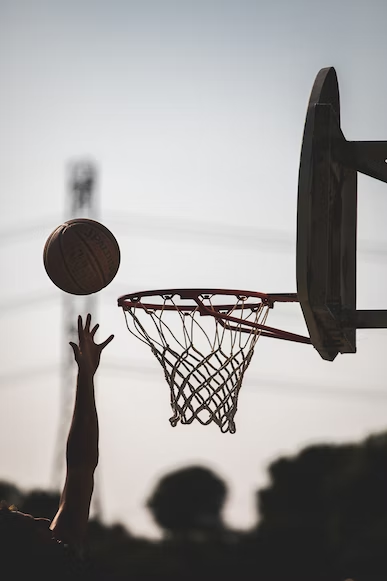 You may require a specific lens depending on your sports subject. For example, you will need a zoom or telephoto lens to photograph your subject from a distance.
A wide-angle or zoom lens will efficiently work if you can get near to your topic. It will be easier to cover all angles if you have a few lenses. In addition, it enables you to capture a variety of styles, from close-ups to wide-angle action photos.
You will have more options with a zoom lens. For example, you can vary the focal length when you need to shoot a subject as they move further away from you. This means you'll spend less time changing lenses and more time on the action.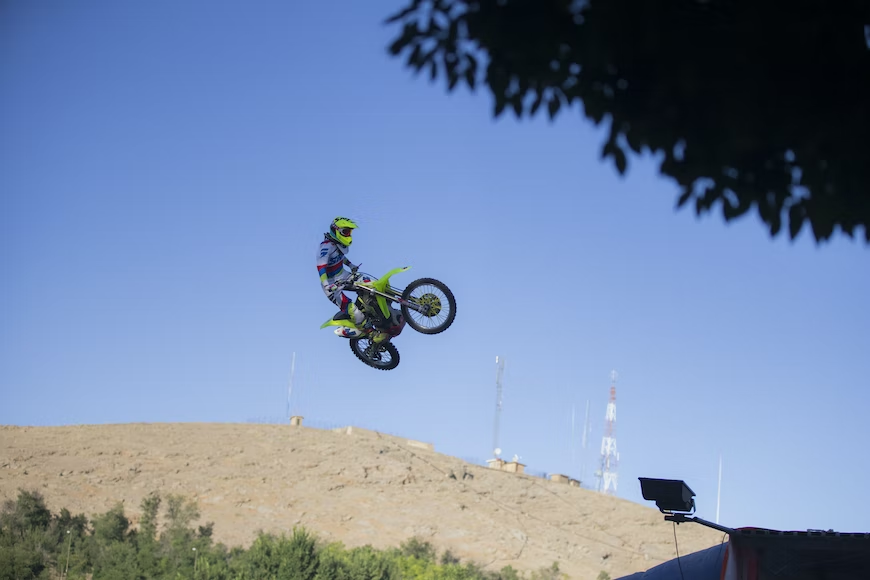 Photographic Equipment
Sports photography necessitates the use of photographic equipment to capture the most outstanding image possible. For example, simple stabilizers, such as monopods, can be used. Or apparel items that will aid you in photographing in cold weather.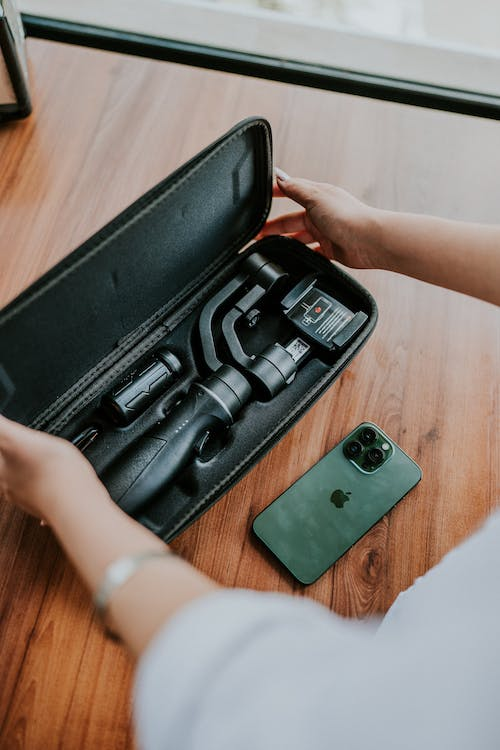 A monopod is an excellent addition to any sports photographer's kit. They stretch quickly and move even faster. They use up to two-thirds the amount of space as a tripod. Some of them can hold up to 20 pounds of camera and lens equipment. These are especially ideal for circumstances where you have a limited amount of space. It is like when you're surrounded by hundreds of other photographers all trying to get the same shot.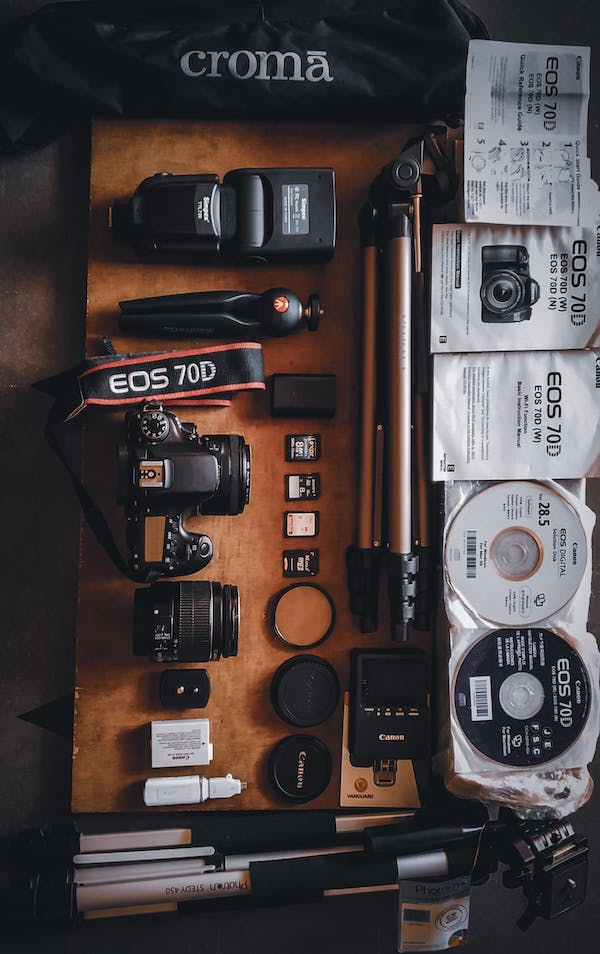 You'll need some additional gear for sports photography. Apart from the basic camera, lens, and stabilizer, there's a lot more. Your memory cards will need to keep up as you shoot high-speed action shots. You don't want to miss a beautiful shot because your camera is processing burst images. A fast card reader is required if you are wiring photographs to photo agencies. Capturing and downloading photographs to your laptop are required.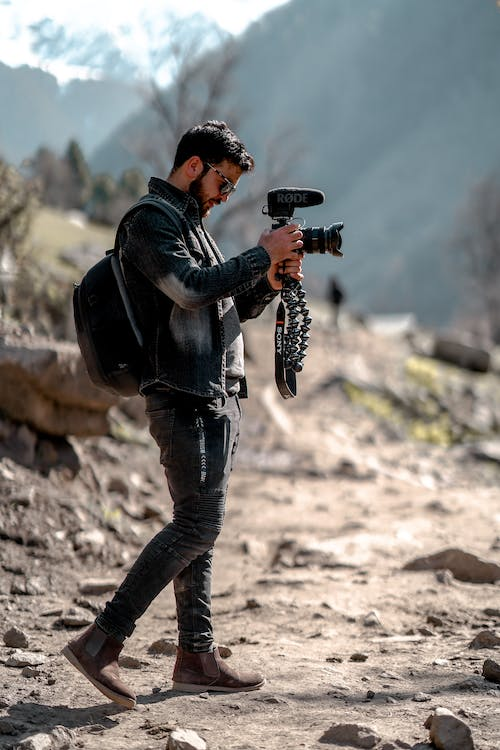 A shoulder strap is ideal for quick camera access and can even hold two cameras. It will help protect your back from the weight of your photography equipment.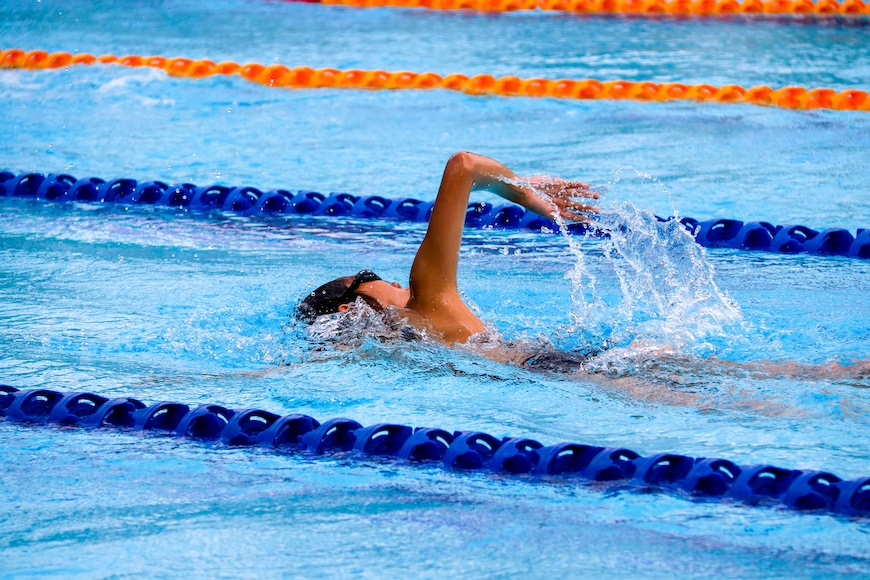 How to Take Care of Sports Equipment in the Cold?
Here are some helpful hints for the sports photography gear you utilize. They will provide you with the ideal opportunity to capture action-packed photos. When photographing towards the sun, an LCD loop protects your eyes from being burned to a crisp. Other harsh weather conditions will necessitate the use of protective equipment. Check to see if you have it.
Not relying on your lens stabilizer is another example. This isn't much assistance if you're firing a lot of images, and it drains your battery. Avoid shooting with a shutter speed that is slower than your focal length.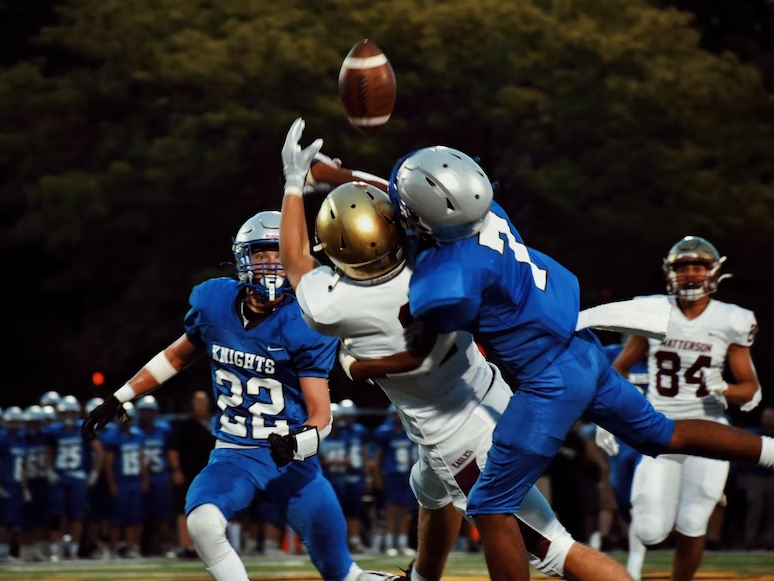 How to Photograph Sports?
Sports photography is a difficult task. It might be a tense atmosphere, especially if you have to fulfill deadlines—hundreds of other photographers stomping on your toes, for instance. Your session could go wrong, leaving you to wonder if sports photography is proper for you. On the other hand, it might also be a fantastic experience.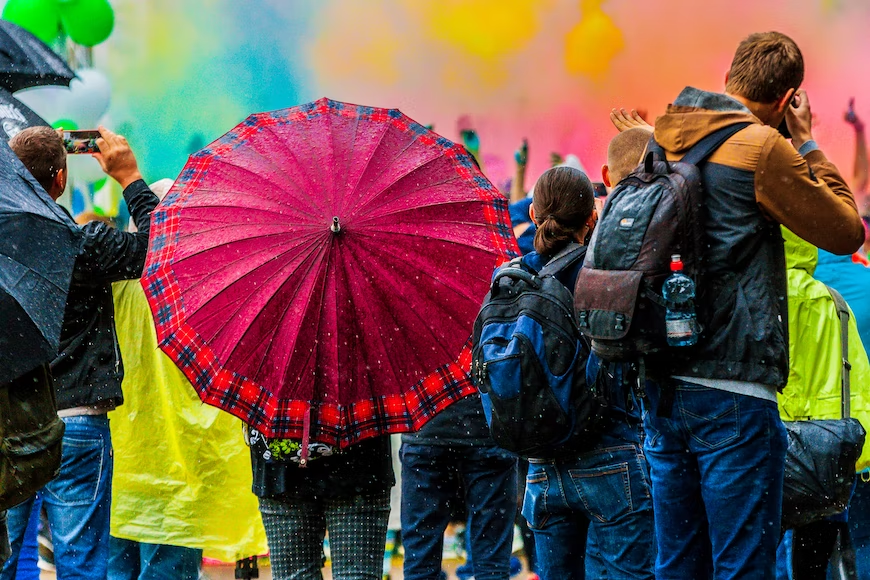 You'll need time, space, and, most importantly, freedom as a beginner. It's an area where you'll have to put in a lot of practice time. You'll have to learn how to focus and shoot quickly. Those Spidey skills come in handy when predicting when a player will run left even though he appears to be heading right.
Camera Settings
The most important thing to remember is to pay attention to your camera settings when it comes to sports photography. Depending on the sport you're photographing, these will vary.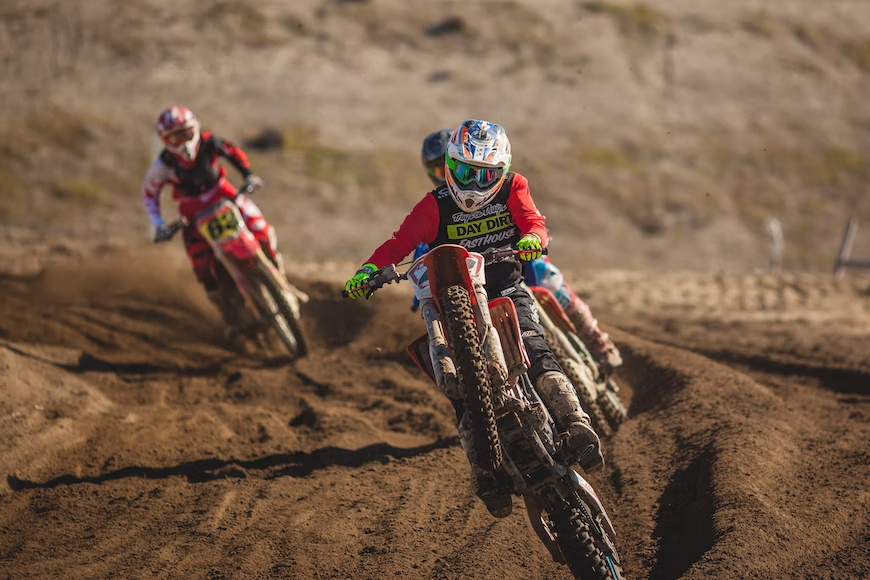 The highest Continuous Shooting drive mode is typically used for fast action shots. You'll need ISO 400+ and a quick shutter speed to freeze activity.
If your photographs seem nice in-camera, you could find that shooting jpegs. is a good option. As a result, your memory card can record them more quickly. Select Shutter Priority (S) mode to focus solely on the shutter speed. You'll be ready to freeze the moving subject in any situation.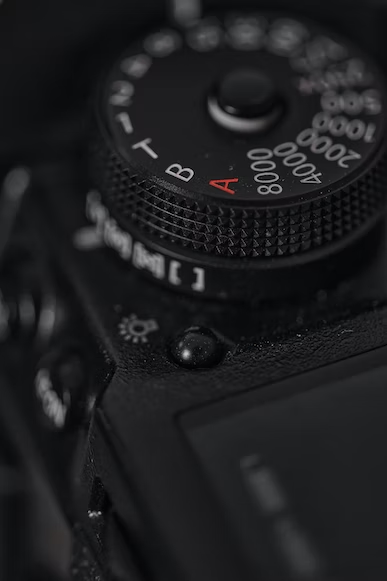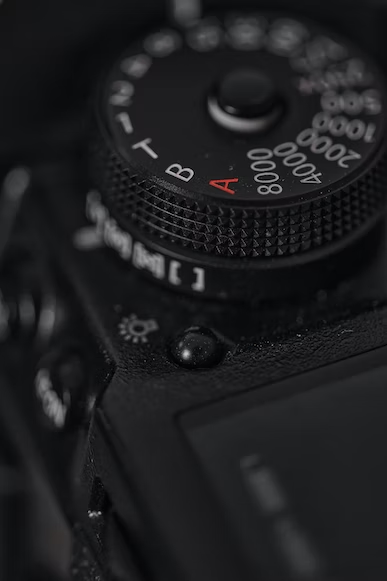 How to Focus on Sports Photography?
Trying to focus when taking sports photos may be a real nuisance. Your images may come out fuzzy. While striving to focus, you can miss a fantastic frame. The settings on your camera have a significant impact on your sports photography.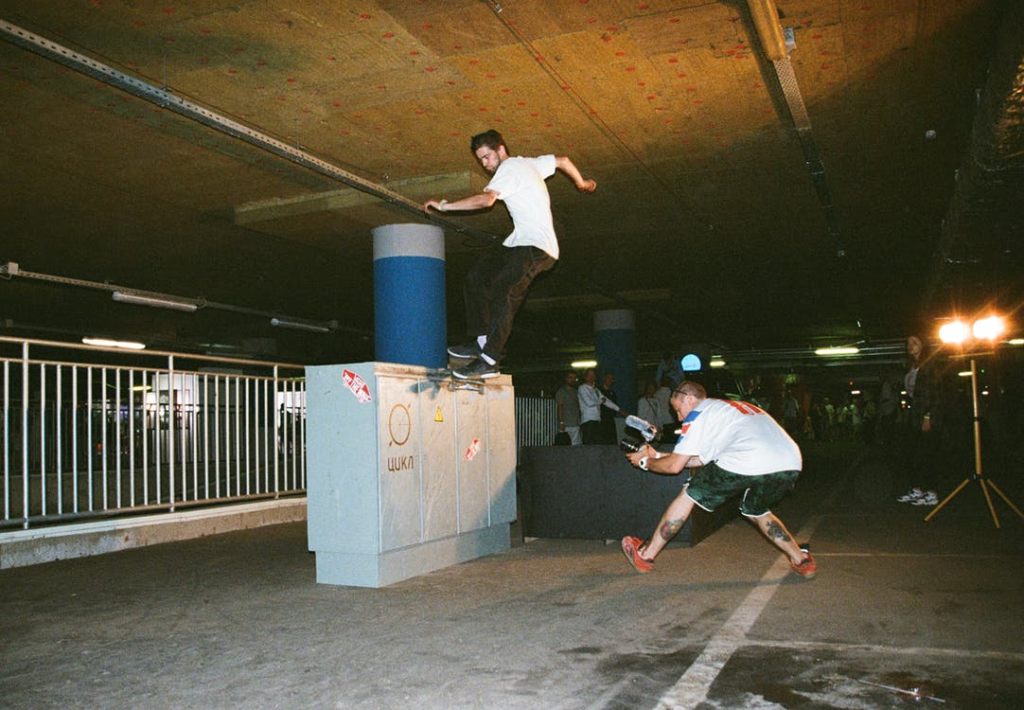 This is how you photograph the athlete, the sport, or the surrounding area. For the many sports you capture, there are a variety of modes to choose from. When photographing a fast-moving subject, the Canon AI Servo AF setting comes in handy. This is a continuous focus setting that keeps the subject sharp by following it around.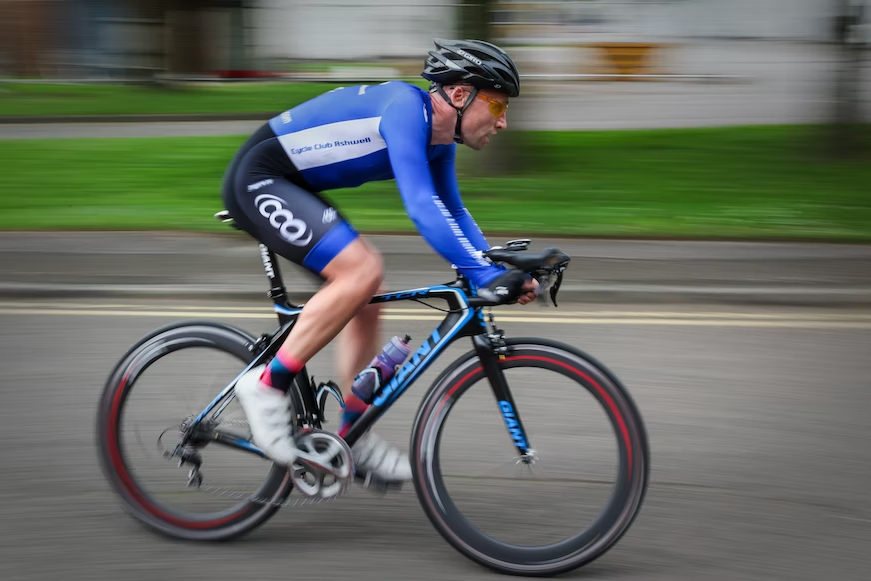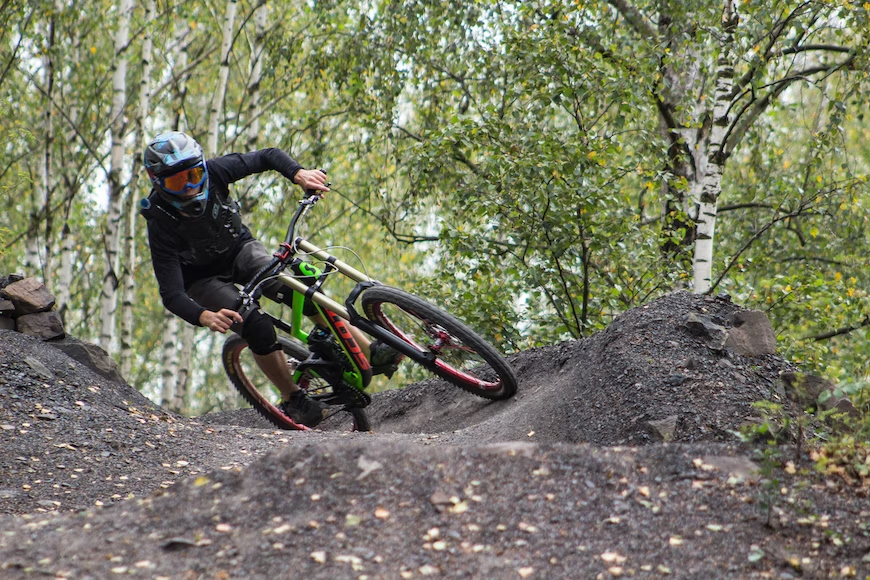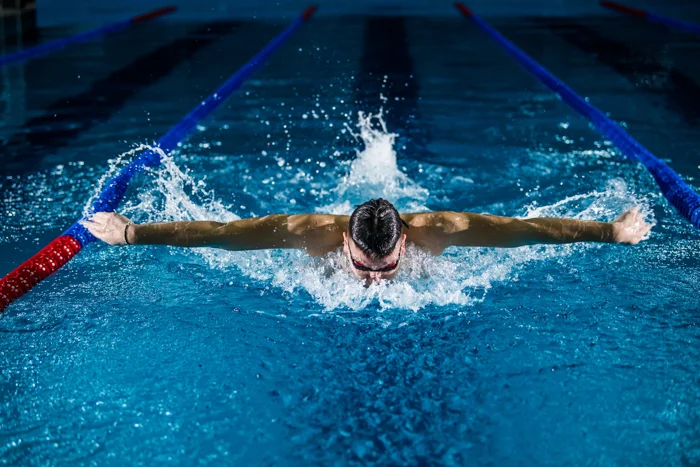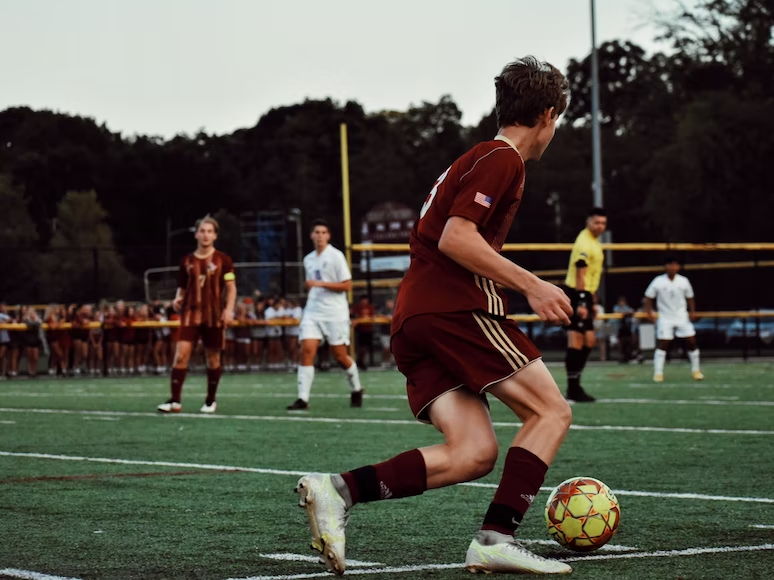 Pro Tips for Sports Photography
Keep in mind your surroundings. The sport's environment and audience help to reaffirm its significance- the game, the players, and the environment.
This is only one sports photography pro tip. Another thing you may do is prepare yourself to use a high-ISO if there isn't enough light.
Most importantly, do not 'chimp' when it is inappropriate. Chimping is the process of going through the photos you've taken.
However, if you do so at the incorrect time, you may be distracted from the action on the field. Choose your time wisely.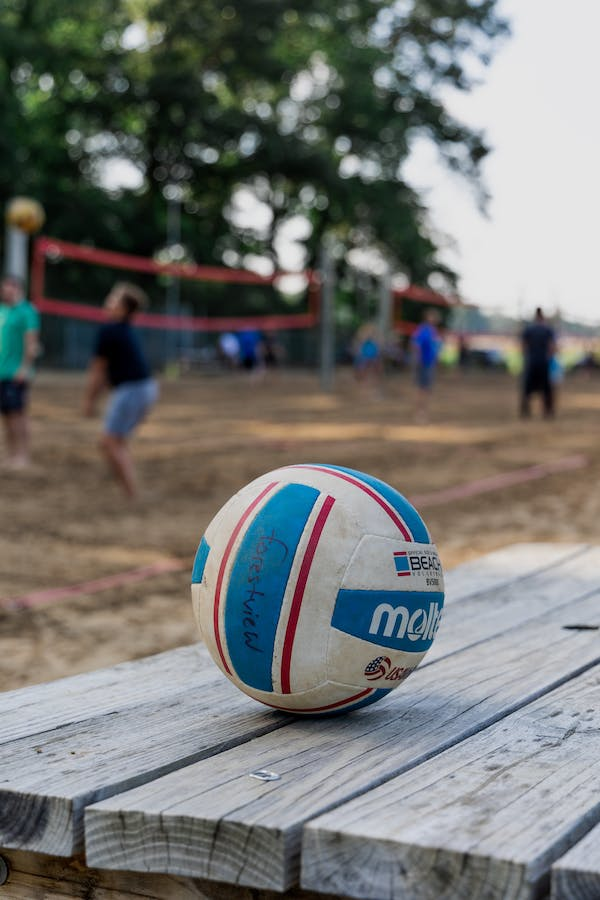 Tips for High-Speed Action
There will undoubtedly be fast-paced action moments. Sports involving motor vehicles will necessitate a particular set of tactics for sports games.
A quick shutter speed is required for sports photography that involves high-speed scenarios. This option allows you to 'freeze' the current situation.
Another excellent suggestion is to concentrate on the region where the athlete will come. This will allow you time to prepare.
It will be too late to photograph them where they are now. Incorporate a short depth of field as well. This separates the subject from the background and distinguishes the focus. This is a terrific technique to show your image's readers what's important.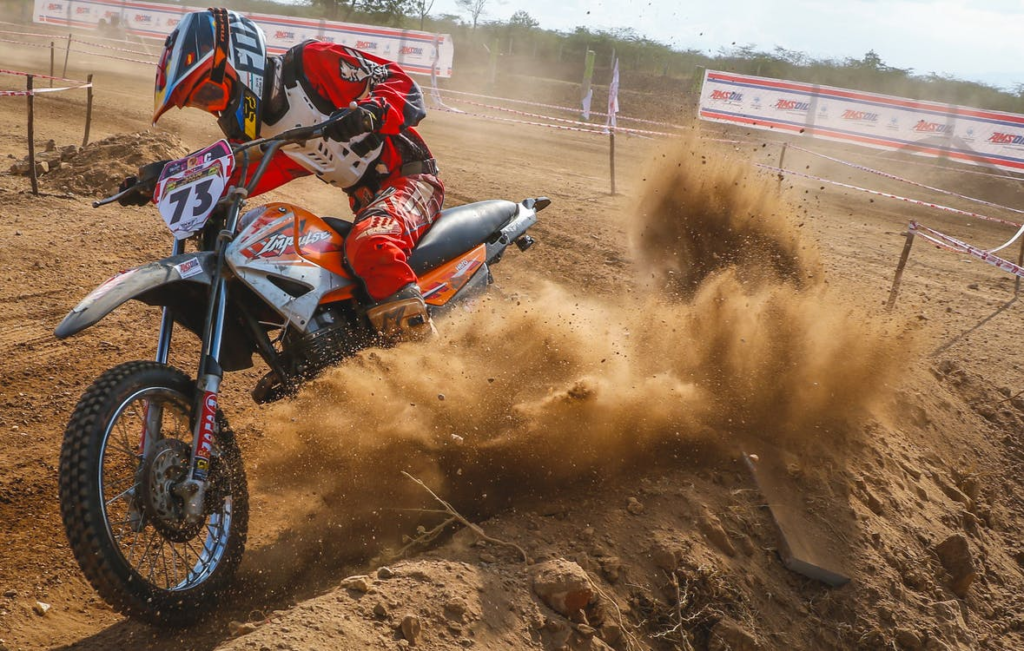 Motion Blur Photography
New photographers are frequently frustrated by motion blur. you can use this blur to provide an aesthetic touch. Images that might otherwise be drab and boring are transformed into magical images. They are ideal for sports photography since they can capture fast-paced activities.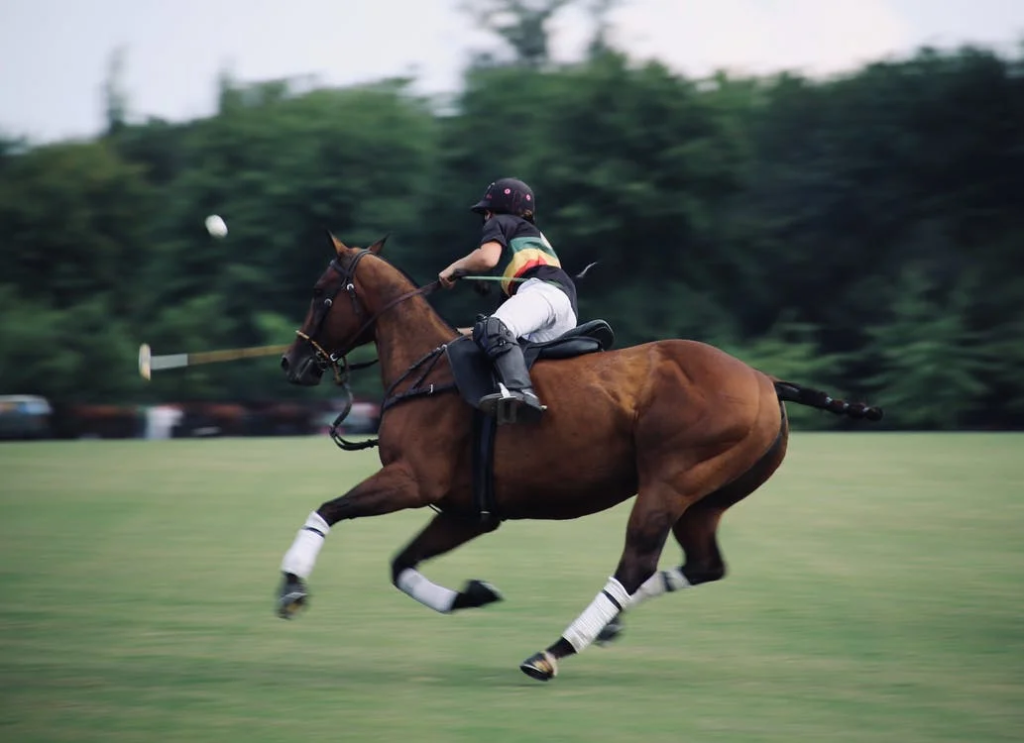 You can use shutter speed to blur the backdrop or the subject in this situation. A sense of movement or motion is missing from solitary images. Blur reveals this, and it's a valuable creative tool.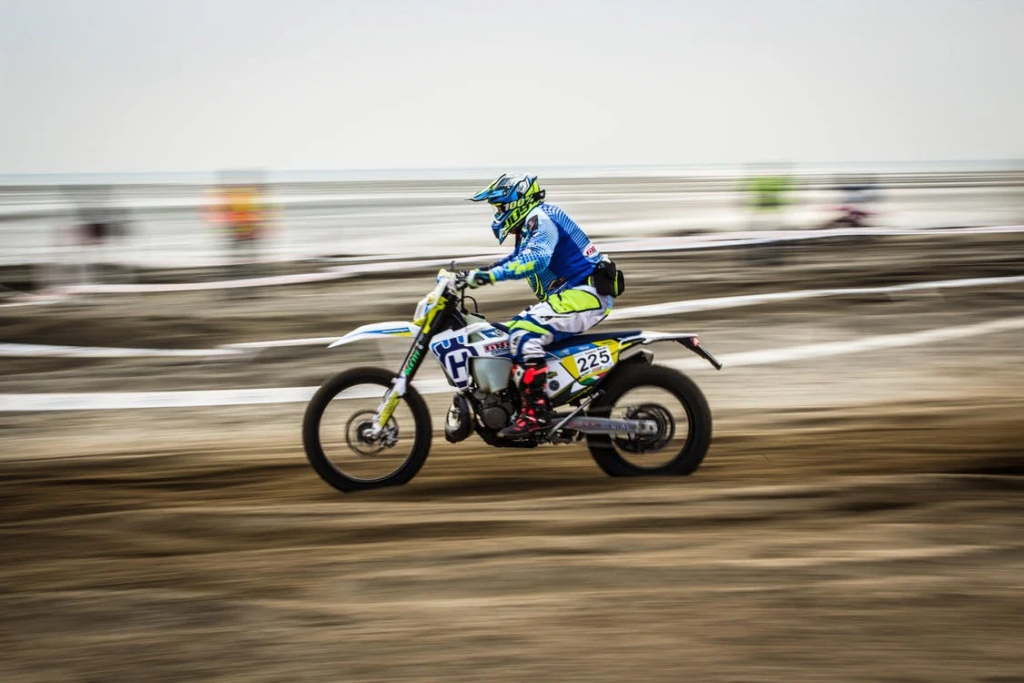 Go-Pro Sports Photography
Since their introduction in 2002, Go-Pro cameras have been the market leader in action cameras. They are small, light, and easy to attach to anything. GoPro cameras come with waterproof cases and are durable enough to withstand shocks and drops.
These action cameras have been through a lot of rough times. People even wear them to show them off in their sporting situations. They have a wide-angle lens in them. This allows you to photograph the athlete and his surroundings. These gadgets are ideal for getting up close and personal with most sports. The burst mode is one of the camera's best features.
Now that you have attempted a few different sporting scenarios, it's time to use what you've learned and get better. Successful sports photography, without question, involves a specific element of risk.
Following one football player may draw your attention away from the action taking place elsewhere. You may be aware, though, that this particular athlete has a penchant for excessive celebrations. This might get you the game's most pleasing image.
Photograph the sport and tell the tale behind it. The highs and lows, failures and victories, are what define the game's mood and atmosphere. These are topics to which the audience can relate. It fills in the gaps, making the images more engaging.
Yoga Photography
Yoga is a sport that people worldwide participate in—yoga photographs, especially when captured amid their poses, maybe quite lovely. However, there are similarities and contrasts between yoga and portrait photography. The yoga artist is, in fact, in the middle of a position. The camera must follow him, not the other way around. Therefore, it is vital to have a DSLR with a few primary functions.
Knowing yoga as a photographer will help you capture it more effectively.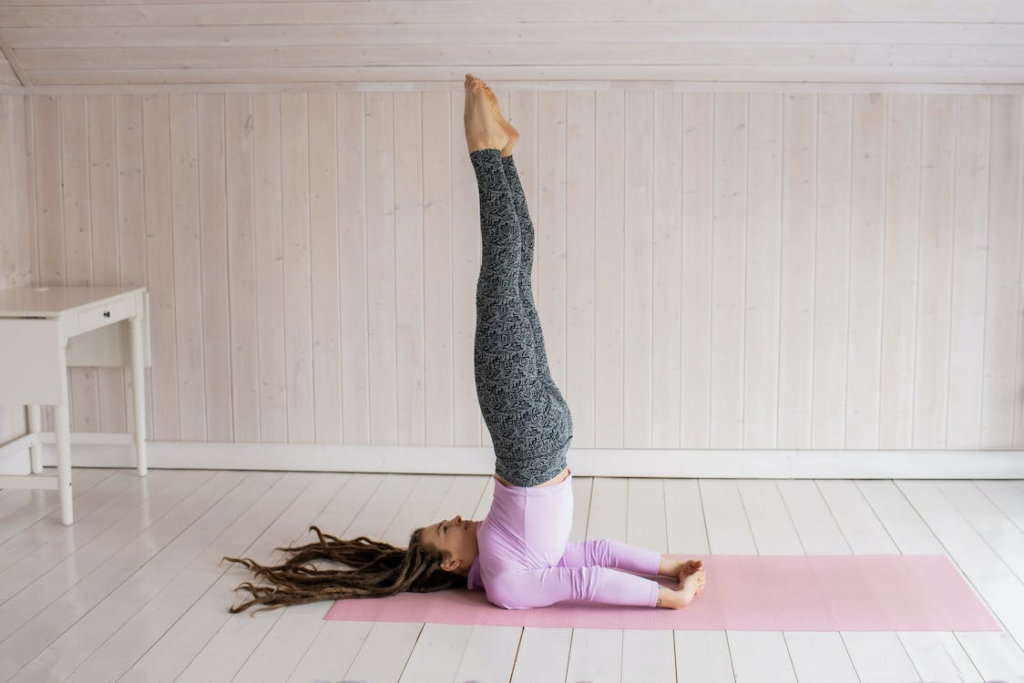 Marathon Photography
Marathon photography is a terrific method to demonstrate what's going on in your city regarding sports. You may discover that members of your family or friends are participating and would like a souvenir of their participation. Capturing runners in a marathon is similar to capturing runners in any other sport. To freeze motion and emphasize the importance of the subject in your scene, you'll need a quick shutter speed.
Your focus mode is something you may not have considered. Switching to 'AL Servo' mode causes your camera to refocus the distance between you and your target. This is particularly useful for maintaining a razor-sharp focus on your subject.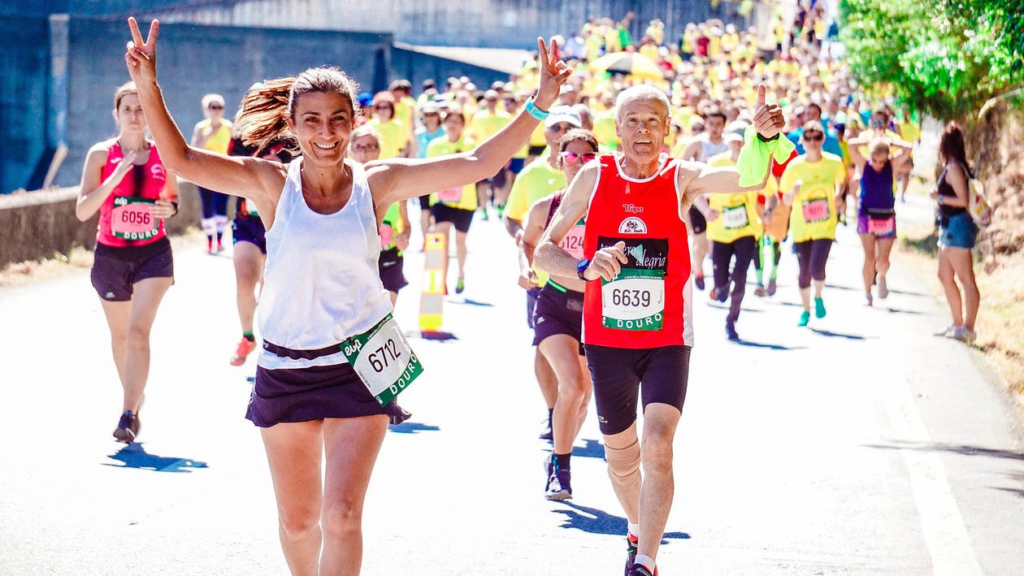 Basketball Photography
Basketball is yet another sport that is frequently broadcast in all forms of media. Knowing how to photograph these players will significantly enhance your portfolio and professional job.
Our top 10 photography tips will assist you in capturing the most excellent photographs possible. We recommend utilizing shutter priority mode since it allows you to control the shutter speed while also controlling the aperture.
This is advantageous since it freezes the fast-moving subjects. As long as your subjects are in focus, the aperture is not as critical.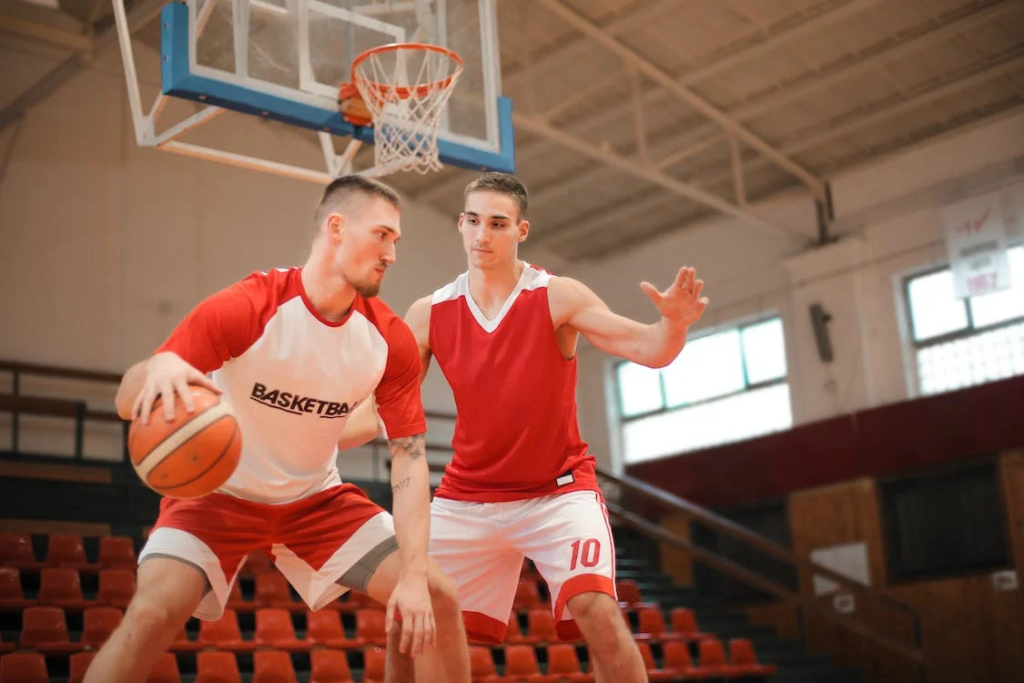 Swimming Photography
For news, promotions, and even advertising, professional photography of all sports is required. Swimming and swimmers are indistinguishable.
This is a sport that is so popular and well-known that it is included in the Olympics. Knowing how to photograph swimmers in the best light possible will make your photos appear more professional.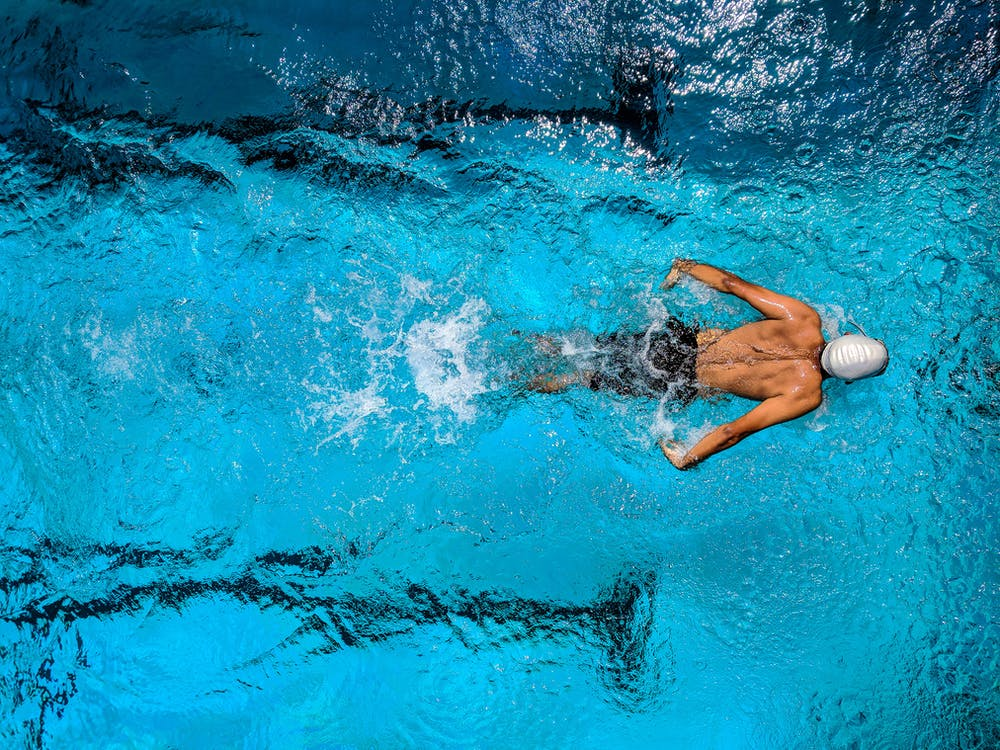 Softball and Baseball Photography
Baseball and softball are two of the most popular sports in the United States. It implies that there are numerous reasons to photograph them, including journalistic and promotional purposes. Therefore, you must ensure that you are in the finest possible place to obtain the best possible photographs. This might be a single sport with a vast view or several areas that you can switch between.
You will need a quick shutter speed, like with most sports photography. This allows you to stop the action, giving your scene a more professional appearance.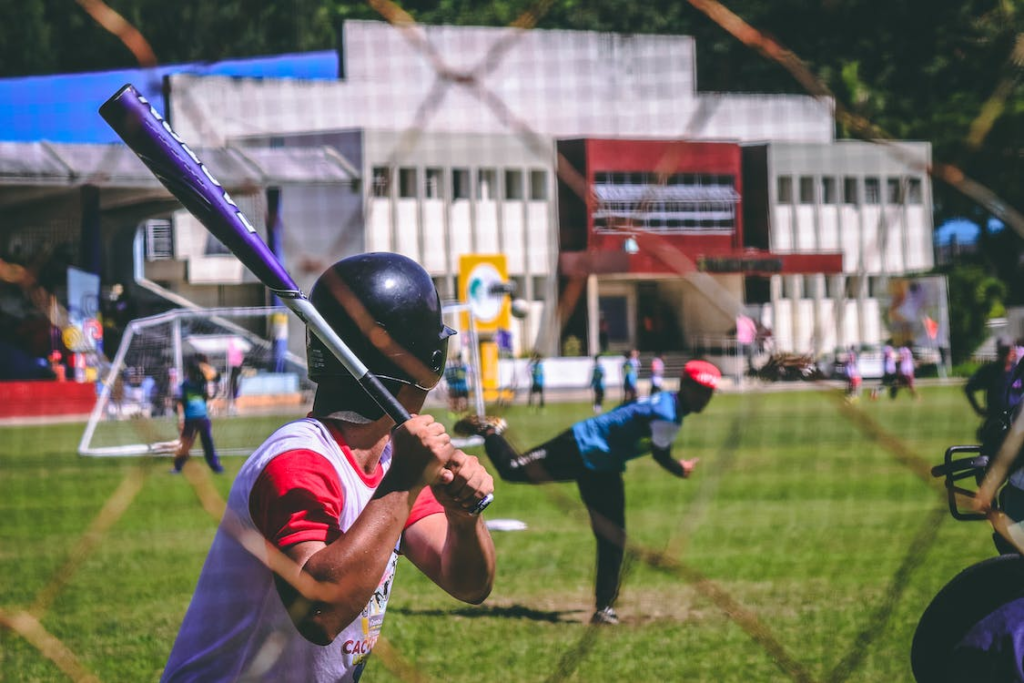 Boxing Photography
Boxing is a fantastic sport to photograph. It's a fast-paced genre that'll keep you on the edge of your seat. To begin, you will need to understand how to capture photographs using ambient light. Due to the disruption, they cause the boxers, flashes, and strobes are not permitted.
Switching between wide-angle and regular lenses is a good idea. This will give you a tight crop around the boxers while still allowing you to see the rest of the scene.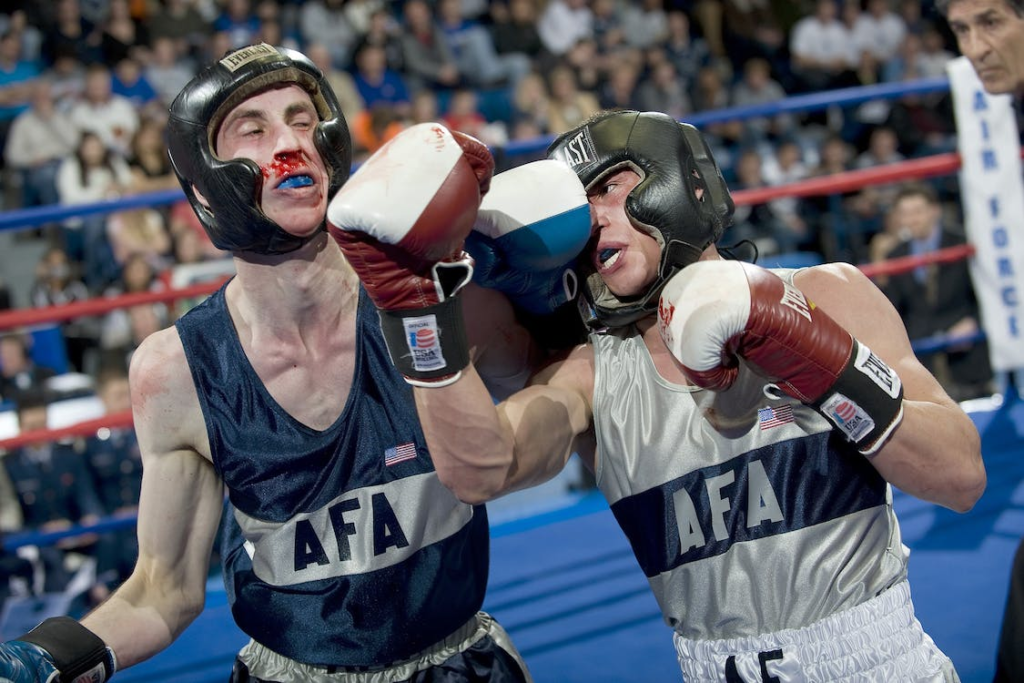 Soccer Photography
Football is one of the most looked forward sports in the world. It's a game that transcends national borders and is one of the few sports in which practically every country has a stake.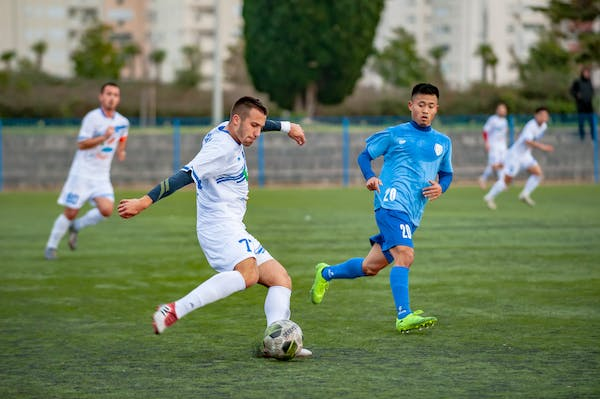 Being one of the most celebrated sports globally, it's understandable that more images of the field are required. This helps to quench the public's thirst. Knowing how to capture them, from minor school leagues to international football or soccer clubs, could significantly benefit your photography or wall art business.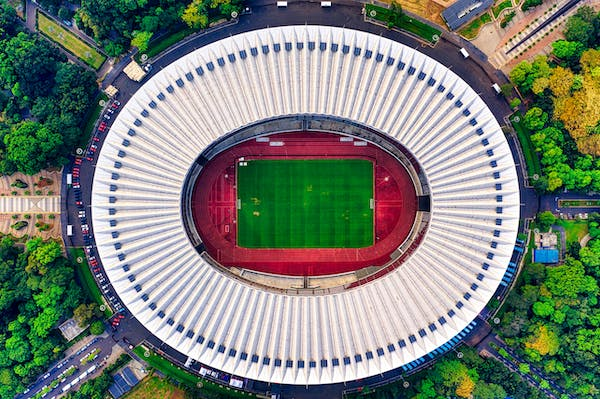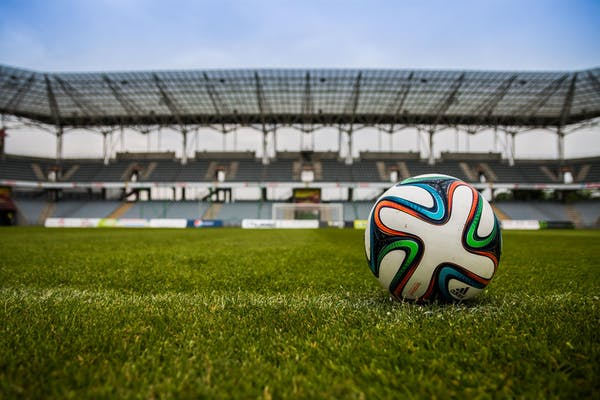 Business of Sport Photography
It can be difficult to break into the sports photography business. You can start as a freelance photographer, but you'll have to rely on your portfolio to get started. This enables you to monetize your digital photographs by selling them on stock photo websites. Working for a newspaper or magazine necessitates a high level of patience as well as a large number of emails. As there are a lot of people on the waiting list, don't expect to start working right away.
Joining an agency could be a good place to start. They may assist you with photoshoot planning and will sell your images on your behalf. They charge a fee in exchange for maintaining a commission for themselves.
Sports photography's business aspect can be aggravating. You'll need a strong portfolio regardless of how you get started.
This will help you gain more employment and get noticed in magazines and newspapers. You'll have varied briefs depending on who you work for. Some people may request something specific. This will provide you with suggestions on what to picture, but it may limit your creativity.
Nothing prevents you from selling your photos on stock photo sites like Alamy. From the beginning to the end of your career as a sports photographer, this is achievable. The challenging part is making money. It's a fast-paced industry where news organizations require photos as soon as possible.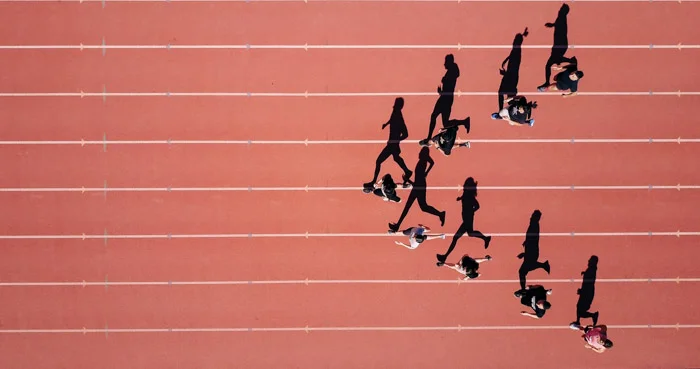 Olympics Photography
For a sports photographer, the Olympics is a tremendously prestigious event. Every country participates in the Olympics in some way. Throughout a series of competitions, half of that number will compete in the Winter Olympics. This place has the potential to provide you with the best possible surroundings. And the tensest environments. You will be able to photograph a variety of sports in a variety of fashions.
Life of a Sports Photographer at the Olympics
Your photographs, as well as your name, will be seen by millions of people. This is a fantastic method to get your name out there.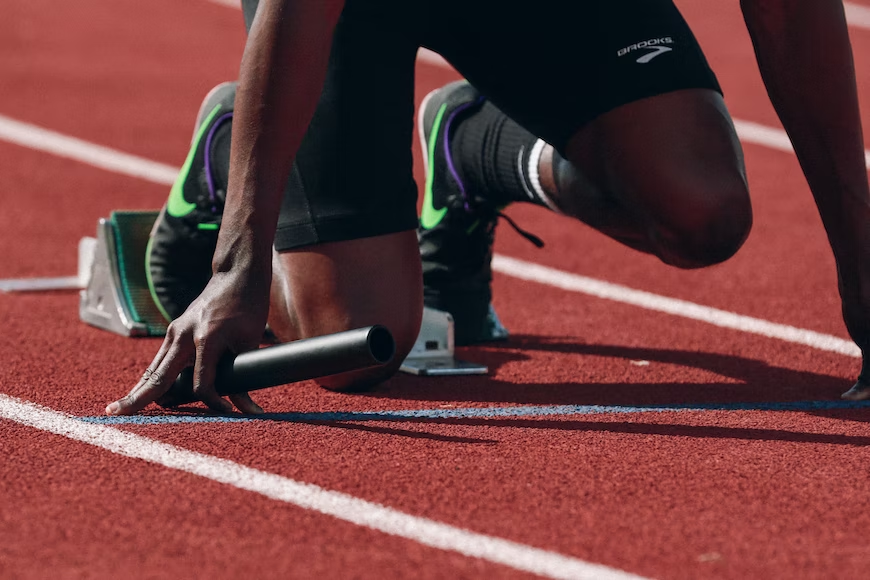 Fine Art Sports Photography
When you immerse yourself in a field of photography, you gain a unique perspective on it. Those on the outside have a different perspective than you. Your enthusiasm allows you to see all that goes on behind the scenes. Fine art and sports photography exemplify this.
You can use these minor things to build something conceptual by focusing on them. It's virtually unimaginable to think of capturing sports in a fine art manner. You can elicit emotions from your audience by using composition and perspective.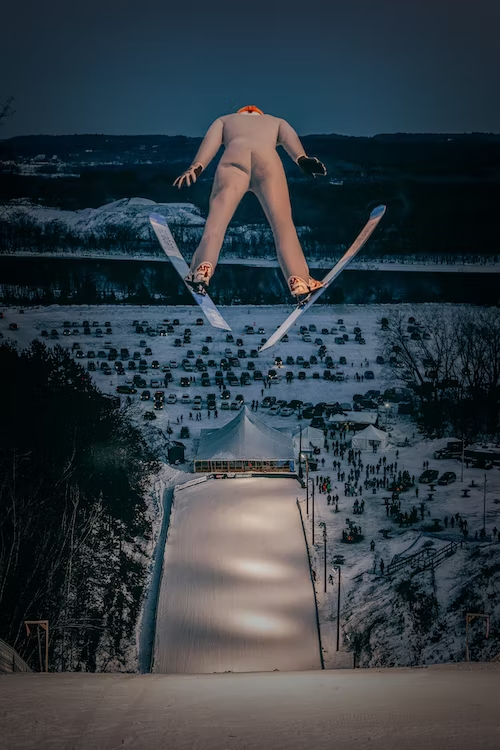 Post-Processing Sports Photography
You can post-process your photographs in a variety of ways, depending on the image's purpose. For example, you will process your fine art photographs differently than those required by a wire agency.
If you're shooting photography for a newspaper, you'll need to do some minor editing. You'll concentrate on the image metadata in this section. This helps you to transmit the photographs quickly to meet the deadline.
You can readily transform images from fine art sports photography into black and white. In addition, you can produce dynamic graphics with some radical modifications that might appear great on a wall.
Creating a Sporty Sequence
Using an action sequence to show movement in a static image is a good idea. The flow of the athletes and their equipment in their environment is depicted in these photographs. It can also exhibit multiple 'tricks' or styles rather than simply one. This is a unique technique to demonstrate sports like skiing, snowboarding, and skating.
Photographing the subject in mid-flow is required to create one of these sequences. Burst mode allows you to shoot a large number of shots in a short period. These are then placed on top of one another. As a result, you will see a lot of images of the athlete in the same place.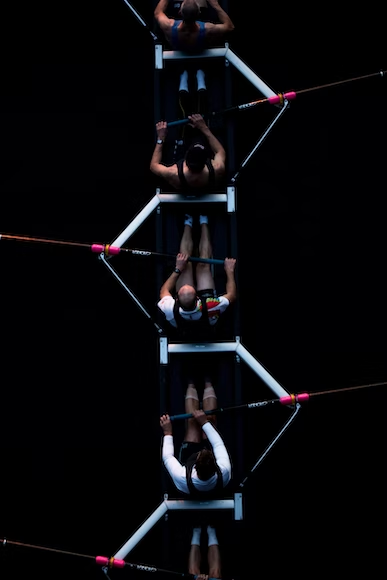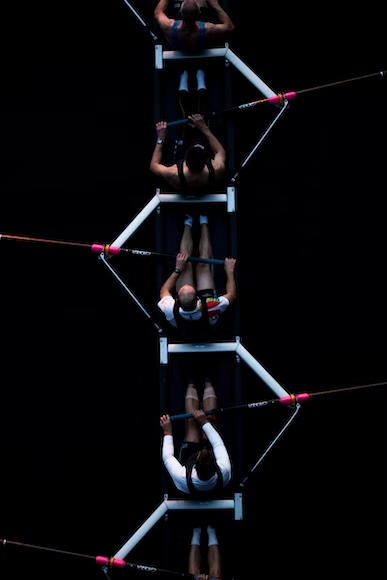 Importance of Adobe Lightroom
For all types of photography, Adobe Lightroom is the go-to post-processing program. Lightroom has two purposes. It serves as a quick and easy-to-find library for all of your photographs. These can be organized into folders with the help of the attached keywords. The editing of your photos is the other aspect.
It features a straightforward platform. You may change the exposure here, as well as correct the distortion in your lens. Lightroom sports presets are also available. Lightroom, for example, is non-destructive, so you can always go back to the original image. If you need more advanced post-processing, you may even export to Photoshop.
Importance of Photo-Mechanic
Photo-mechanic is a photojournalist-oriented program. Its platform emphasizes speed and essential information. If you're shooting for a news agency or magazine, you'll need to get your photographs to them as soon as possible. Some of them are even before the game is over.
This means you must take a stunning photo, choose, upload, edit, and send it.
Photomechanics was created with these considerations in mind. It swiftly loads screen previews, allowing you to choose an edit quickly. Auto-processes make it simple to edit a large number of photographs at once. Metadata synchronization is also a breeze.
Lightroom Settings for Sports Photography
Presets are a wonderful technique to rapidly and efficiently process a large number of photos. Presets are pre-made adjustments that you can import into Lightroom. These are then activated with a single button press. They're also incredibly adaptable, allowing you to make greater alterations that are more particular to your photographs.
This is a significant benefit because it allows you to apply the same white balance or exposure to hundreds of photographs at once.
Notable Photographers
Russ Adams (tennis photographer)
Marc Aspland
Andrew D. Bernstein
Chris Burkard
Bill Frakes
Scott Kelby
Neil Leifer
Carol Newsom
Adam Pretty
John G. Zimmerman
How to Become a Sports Photographer?
If you want to work as a sports photographer, one of the first things you should think about is how much education you will need. 72.6 percent of sports photographers have a bachelor's degree, according to our research. In terms of higher education, we found that 4% of sports photographers had earned a master's degree. Besides a college degree, anyone with a high school diploma or GED can work as one.
When looking into how to become a sports photographer, picking the right major is crucial. When we looked into the most frequent majors for sports photographers, we discovered that they mostly earned bachelor's or associate's degrees. High school diplomas or master's degrees are two more degrees that we frequently encounter on sports photographer resumes.
You might find that previous work experience will assist you in becoming a sports photographer. Many sports photography gigs, in fact, need prior expertise as a photographer. Many sports photographers, on the other hand, have prior work experience in positions such as internships or sales associates.
Career as a Sports Photographer
You can earn up to $50,000 per year doing Sports Photography. The art of creating distinct images by recording light, either electronically or chemically, is known as photography. Landscape, sports, travel & tourism, wildlife, fashion, documentary photography, and other aspects of photography are covered.
Sports photography is a subcategory of photography that encompasses a variety of sporting activities. A sports photographer is a skilled professional who captures high-quality images of sporting events to document them. To become a sports photographer, you can enroll in training programs that teach you how to take and edit high-quality photographs.
You can then work as a freelance photographer, covering sporting events for free and selling your photos to magazines and newspapers.
When it comes to being a sports photographer, there's more to it than meets the eye. Did you know, for example, that they earn an average of $11.68 per hour? That works out to $24,287 each year. Between 2018 and 2028, the profession is predicted to grow by -6 percent, resulting in -8,300 job openings across the United States.
Conclusion
There is a lot of demand for high-quality sports photography, and it is a special ability that not everyone can master. All of this adds up to a lot of potential for the creative photographer. It is also a great task that is unlike any other type of photography. Even if you are not a huge fan of the sport, you may discover that you enjoy photographing sporting events.
Gallery
*Image credits: Cheapsurfgear