Photography is the art of capturing light. To photograph your scene effectively, you need to know how light plays in the environment you wish to capture. In this way, a viewfinder is a simple and effective tool that every budding photographer needs to know. Hence, this article walks you through the basics of a viewfinder, its types, and how you can use it to understand your camera and its settings to click exemplary images.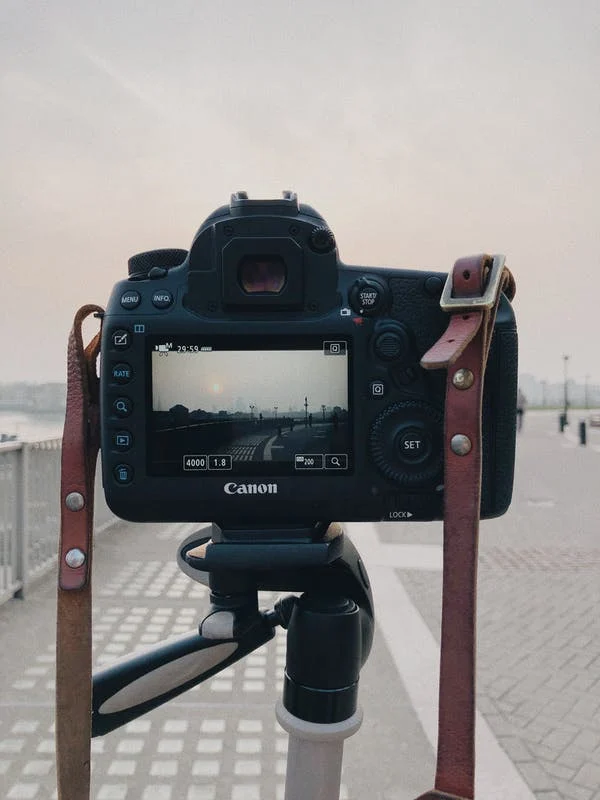 What and Where is the Viewfinder?
The little rectangle you find inside the rubbery eyepiece on top of your camera is the viewfinder. It serves as the camera's eye, allowing you to look through the scene you intend to photograph along with the settings and other helpful information. Therefore, it is the point of origin of your creative instincts in photography. Unfortunately, its presence often goes unnoticed. 
Evolution of Viewfinders
Despite many upgrades to existing camera models, viewfinders have always been an integral part of the camera. They began their journey from the old twin-lens reflex camera viewfinder. 
Twin-reflex camera viewfinder
These cameras were constructed using two lenses. While one of the lens photographs, the other belongs to the viewfinder system. The lenses projected their images onto a glass screen with the help of a large 45-degree mirror. Since this camera uses two different lenses to capture an image, they never produce accurate images. This resulted in the accumulation of errors in the pictures called the parallax error. Consequently, these cameras only give a general idea of the scene. 
TLR Twin Lens Reflex Medium Format Cameras
Rangefinder Camera Viewfinder
These cameras work on the foundations of zone-focussing. Therefore, they focussed on the distance between the camera and the focus area to photograph the subject. However, the later versions were designed to remove the viewfinder from these cameras. 
How a Rangefinder Camera Mechanism Works to Show Proper Focus
Top 10 Rangefinder Film Cameras for 2022
SLR Camera Viewfinder
SLR cameras were a breakthrough in photography as they worked with the concept of a single-lens reflex. As a result, they produced accurate and non-distorted final images. 
Rangefinder vs SLR – Which one is BETTER?
Why do photographers use a viewfinder?
Photographers use a viewfinder because:
It helps them observe the details of their image in low-light conditions. 

It stabilizes the camera 

It offers a clear view to render a sharper image. 

It does not drain the battery. 
Thus a viewfinder helps improve composition and framing. Further, a viewfinder is handy for photographers who prefer to capture images using a smartphone. These viewfinders come with a provision that attaches them to the smartphone.
Image in the Viewfinder 
A viewfinder plays a pivotal role while you frame and compose an image. Therefore, it showcases the exact scene you intend to photograph in front of you. But while using a viewfinder, you must consider its magnification while framing the image. As a result, a viewfinder often shows the exact size of the subject, but it may differ based on the camera you use. In addition, a viewfinder also shows you what is in the frame, along with your camera settings and other helpful information.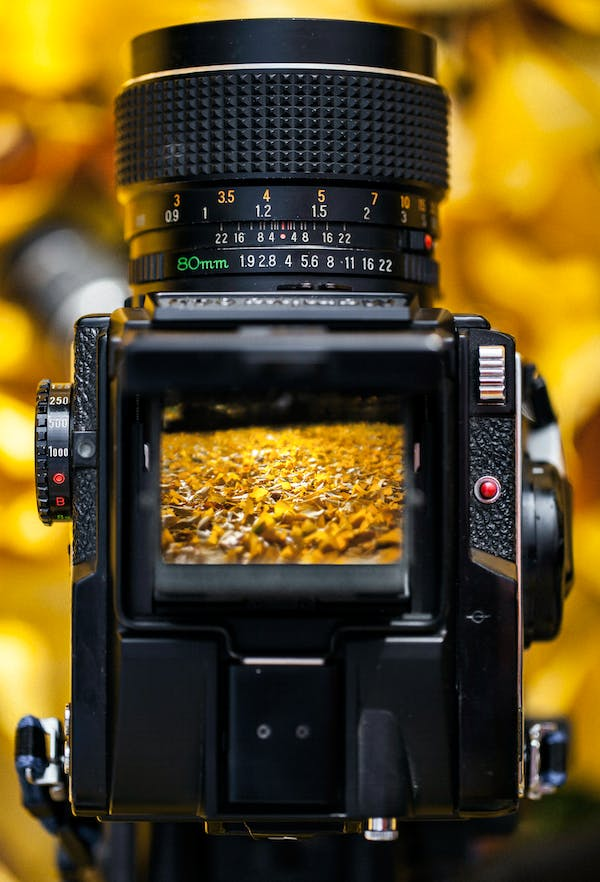 What are the different types of viewfinders and how do they work?
Viewfinders can be classified into two types; they include :
Optical Viewfinder
DSLRs are built with optical viewfinders. It is one of the reasons why a DSLR is named a Digital Camera Single-lens Reflex (DSLR). As per the single-lens reflex mechanism, the image's light reaches the lens. A system of mirrors and prisms called the pentaprism redirects the light to the viewfinder. Hence, the moment you release your camera's shutter, the mirror lifts, allowing light to hit the sensor and record the image. 
Benefits
Allows you to photograph the scene with the magnification your focal length offers. 

Keeps you informed about the camera's operation.

It does not limit the dynamic range.

It does not drain the battery power.
Cons
The viewfinder can get blocked while capturing an image. Although this does not impact, it may cause discomfort during time-lapse and long exposures. 
Electronic Viewfinder
These viewfinders, often found in mirrorless cameras, show a preview of your frame. This means they offer you the advantage of live view mode. 
Benefits
It helps achieve accuracy during manual focus.

Level your images using grids.

With the help of a histogram, it lets you adjust the exposure for your image.
Cons
Unsuitable for low-light scenarios.

They have a lower resolution than optical viewfinders.

Electronic viewfinders consume battery life. 
EVF vs OVF: What's the Difference? Mirrorless VS DSLR Cameras
When Should I Use the Viewfinder?
You can use a viewfinder to:
Know your camera settings
Your primary camera settings concerning the exposure triangle include:
The above settings intricately showcase the details of your subject as you see from your naked eye. Hence, you don't have to take the camera off your vision to see how your eyes perceive the scene. 
Adjust your camera's exposure with the EV Scale
The EV scale is found at the bottom of the viewfinder. It consists of negative and positive scales separated by 0 in the middle. The EV scale or exposure value combines aperture and shutter speed, offering a single value.
There are different combinations of camera settings that render the same EV value. For example,
f/2.8 and 1/100 second 

f/4 and 1/50 second
Hence changing the aperture and the shutter speed moves the EV scale. 
How to adjust your camera viewfinder/diopter
How to Change Camera Settings to Adjust the EV Scale?
Although every camera model differs, most cameras have a dial at the front. You can change the aperture when you adjust it with your right index finger. Similarly, you can adjust the dial on the back of your camera with your right thumb to alter the shutter speed. 
You need to change the aperture and shutter speed to achieve the correct exposure so that the EV scale needle sits around the '0' mark. Alternatively, if you are in aperture or shutter priority modes, you must change it in exposure compensation settings. 
Directs your focus
You can also use the viewfinder to direct your focus. You can follow the flashing or blinking dot for this. In addition, you can either opt for auto-focus or alter the focus zone and mode. Finally, depending on your subject's movement, you can opt for separate focus modes for still or action photos. 
Helps you to determine the correct exposure for a scene 
Your camera uses a light meter to determine the correct exposure. However, sometimes your camera might calculate the wrong direction. To prevent such occurrences, you must know about the different metering modes that take other parts into account to determine the correct exposure. This is because modern digital cameras allow you to choose between them. These modes include:
Center-weighted average metering 

Spot and partial metering 

Evaluative, pattern, or matrix metering 
Custom Settings
The viewfinder also lets you know of the custom settings that you can alter; they include:
Picture Style: This setting allows you to adjust your images once you click them. You can change controls, including contrast, sharpness, saturation, and color tone. 
Picture Mode: 

This mode allows you to select the format of your photo and include:

JPEG 

RAW  

A combination of the two. 
White Balance:

Your camera offers a set of white balance presets that determine the color temperature in your images. Since it is measured in kelvin, it provides a range of kelvin values to choose from in manual mode. However, you can also opt for the automatic white balance mode.  
System Info
With a viewfinder, you know your camera's battery levels and the remaining shots left over. 
Battery Level:

The viewfinder indicates your camera's battery level with the help of three diagonal blocks. These blocks disappear one at a time as the battery depletes. You can expect to get a new battery when your camera flashes. 

Shots Remaining:

This indicates the amount of space remaining in your current memory card and how sooner you may have to change it. 
Camera Viewfinder that You Can Consider
Frequently Asked Questions
Is an optical viewfinder better than an electronic viewfinder?
Although electronic and optical viewfinders have pros and cons, your choice depends on your preferences.  
Through which eye should I find the viewfinder?
If you are a right-handed person, you will tend to use your right eye, while it is otherwise if you are a left-hander.
Can a viewfinder be attached to my camera?
Yes, you can add a viewfinder to your camera with the help of a hot shoe. 
How does an LCD screen differ from a viewfinder?
A viewfinder helps you capture a scene as you see it through a piece of glass. However, LCD screens show you the live version of the location you are about to click. 
Does a mirrorless camera have a viewfinder?
Most mirrorless cameras have a viewfinder. However, they may be absent in some entry-level mirrorless cameras. 
Do I Need a Viewfinder?
Yes, you may need a viewfinder, and it is essential. However, using a viewfinder depends on the photography genre that you pick. Viewfinders improve your image quality, framing, and composition, unlike android settings captured with an LCD screen.
Final words 
A  viewfinder offers an excellent opportunity to understand your camera; play with exposure and render mind-blowing images that will feast your eyes. Of course, before investing in a camera, you must consider the viewfinder type, like the optical or the electronic one. However, it shouldn't be the only deciding factor.