A content creator develops informative and entertaining content that is lapped up by a particular set of audiences. The content creator may create material in various formats, including blogs, ebooks, photographs, videos, and infographics.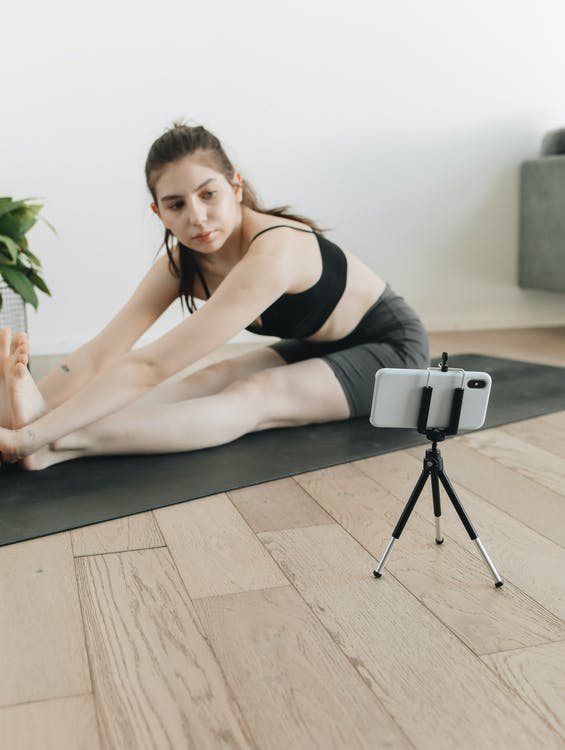 Content creators are hired by businesses to make compelling content for new and existing clients on their behalf.
WHAT IS A CONTENT CREATOR? – What does a content creator do? Content Creator explained
What is Content Creation?
Digital content creation is essential because that is where most of the material is consumed. Emails, newsletters, brochures, digital marketing content, articles, social media, advertorials, editorials, annual reports, and company communications are examples of firms' content creation.
Content can be described as all the information, such as writing, speaking, or other varied arts, communicated through a medium to provide value to an end-user in the publishing, communication, and art industries. Content is the information that users, readers, or viewers find helpful.
Content encompasses, at its most fundamental level:
The knowledge and/or experience gained.

The information is given via a medium or channel.

Advantages the medium provides in terms of information or experience
While the medium for delivery is critical to content, it is not the most significant aspect of the three listed above—knowledge and experience reign supreme. The medium would be immaterial without them. What is a YouTube channel without videos, or an online news portal without articles or graphics, after all? Content is king. Without it, the media becomes some random website.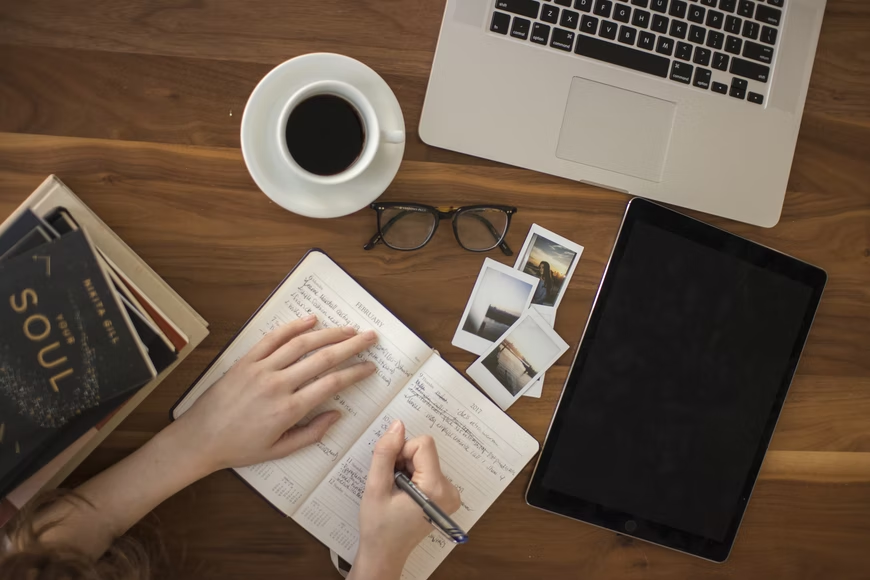 Businesses realize the value of collaborating with content providers. They recognize that high-quality content engages their audiences and that interaction with the brand, its community, or both may develop community and loyalty.
The Playbook for Content Creators
Like every other profession, even content creators need to be aware of some knowledge of their fields. The following rules will undoubtedly help them in their quest to become top content creators.
There is content published by someone who gets paid to create it everywhere you look. That cereal box copy, the junk mail you tossed unopened, the slogan on your T-shirt, the morning newspaper tidbits, the Instagram video you viewed, and the text you are reading now. Everything is content.

Make your project's content (writing, editing, and updating) distinct from each other, including brochures, marketing and promotion materials, emails, websites, blogs, and Instagram stories.

Ensure that the best SEO techniques for digital material are followed so that search engines like Google can locate it.

Create and administer social media posts and react to user comments and inquiries.

Collaborate with multiple company divisions and channels and share content ideas to help them tailor their content according to their requirements.

Track the relevant metrics garnered from the content.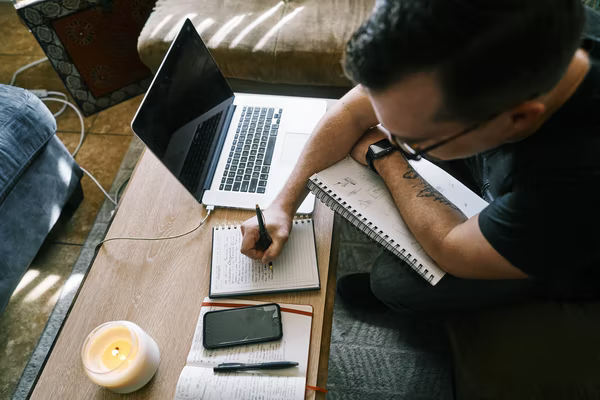 Do you want to know more about the kind of work the content creators produce? The following is a list of some of the most shared content types:
Articles

Artwork

Audio

Blog entries

Brochures

Charts

E-books

Email marketing

Films

Graphs

Graphics

Images

Infographics

News & information

Podcasts

Posters

Product Description

Social media posts, photos, and videos

Video creation and editing

White paper
Yes, there are numerous forms of content. You do not have to be world-class in all the above-mentioned fields to make your mark as a content creator. You must identify your area of expertise and the type of content creator you want to be.
18 Content Types to Dominate Content Marketing – Module 2 – Lesson 1 – Content Marketing Unlocked
Notable Platforms for Content Creators
What are the ideal platforms for your content? Here are some of the most popular media channels where you can find content:
Cinema

Internet

Live performances

Materials in print

Radio

Smartphones

Television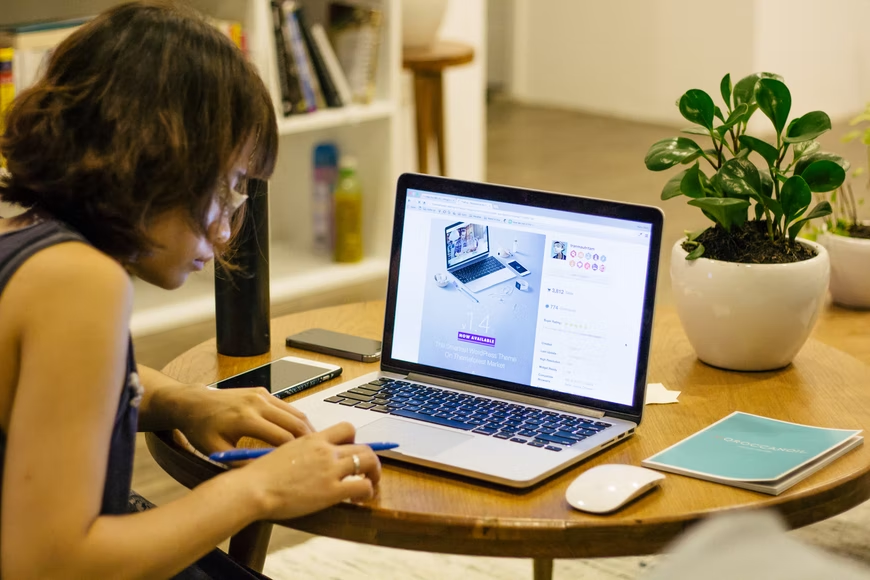 Only you can tell if you are a better blogger, social media guru, copywriter, or broadcaster. So, as you examine which platforms might feature your material, think about your interests and skill set, and then ponder about numerous firms that recruit content creators:
Media

E-commerce and retail businesses

Hospitality business

Brands

Bloggers/

influencers

Celebrities
Tips for Content Creators
Every business must interact with its customers and require the assistance of a talented and skilled content developer.
One of the benefits of content development is this. Whatever area of expertise you have, there is almost certainly a demand for someone to promote it through content development. Nevertheless, there are several characteristics that all skilled content developers have.
Make sure you are all set to conquer the world of content creation by following the best practices listed below:
1. Keep Up With the News About Your Industry
Knowing what is going on in your sector is essential for creating unique content that resonates with your target audience. The finest content creators dig deep through the internet for industry news and trends. Not only do they read them, but they also analyze the content to the last bit. This positions them well to comprehend the historical backdrop of their sector and how that impacts their target audience's mindset in the present.
2. Write Consistently
Practice makes a man perfect. Successful content creators understand the importance of honing their writing skills. This allows individuals to untie jumbled ideas in their heads and cherry-pick the thoughts that could become fully-fledged ideas later.

Make writing a part of your routine: It does not necessarily mean you must keep writing until your fingertips turn sore. Instead, dedicate 10 or 15 minutes of your day to jot down some ideas and thoughts. First, determine when your mind is most evident — a cup of coffee or a piece of chilling music can make a difference— and then write free-form. The flow should begin with asking yourself questions like: How can my content have a more significant impact?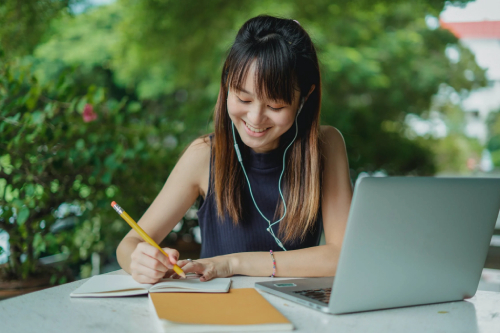 3. Know Your Audience
The most fundamental mistake a content creator can make is living in denial that you cater to your audience's whims and fancies; the audience's needs can make you feel that your creativity is exhausted.

However, you cannot live in denial about the fact that the audience is the lifeblood of your content creation business. If you keep exploring yourself, you will discover hobbies and creative juices flowing inside you that you would not have found otherwise. Knowing your target audience inside out is one of the hallmarks of great content creators.
Get to Know Your Audience | Paulo Simas | TEDxIowaCity
4. Find Your Voice
You are not the sole content creator who creates content in your area of interest. 
Diversifying into a new content medium

Advertising your work on numerous channels

Building experience and trust with time
These features set you apart from other content creators in your sector. But, besides these, you need to extract the inner voice that connects you with your audience. 
How to Create Unique Content That Stands Out 
Readers return to your content for the personality, not the substance. For instance, do you want to write about cloud computing? Do not only provide new information out of a manual about today's cloud-providing services; use analogies to make your audience's life easier in a way only you can. Even if the company you work for may stop you from writing opinionated articles or the material that comes as casual, that does not mean you should kill the unique perspective that made you a content creator in the first place.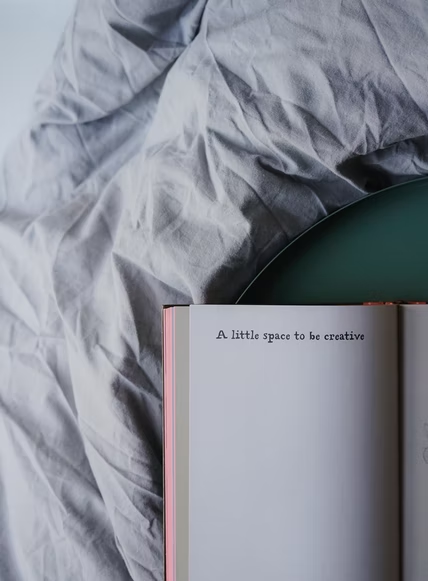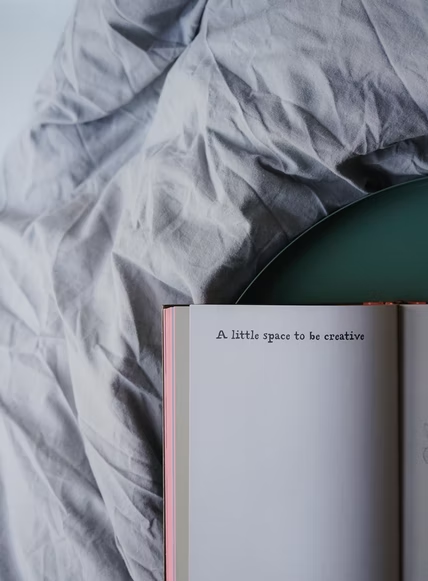 You will become a much more valuable content creator in the long run if you can amalgamate your employer's rules with your creativity. 
5. Keep an Eye on Other People's Content
When you have anything worthwhile to contribute, get into the practice of curating material. You probably have more expertise than you realize now that you have taken our advice and started scanning the internet for industry news regularly. So, while presenting other people's work, be confident and provide additional, relevant information or even a thought or opinion to your viewers.
How To Make YOUR Content Better
6. Know Your Key Performance Indicators(KPIs)
The internet is a massive resource. It is reasonable to argue that your content is too huge for your audience to discover on its own. The biggest marketing problem for 61% of professionals in 2018 was generating traffic and leads.

Just because you put something online does not ensure it will garner the engagement it deserves on its own. You must first focus on key performance indicators (KPIs) and optimize your content accordingly for it to get content discovered. A KPI is a metric you set to assess how well your content performs, keeping in mind your goals. 
If you or your company look for organic traffic, you need to learn about Google's search algorithm and how it ranks content. Then, optimize your content accordingly to meet the organic traffic KPI's requirements. Understanding the KPIs available to content providers makes you an effective content marketer.
 How to Write KPIs – 4-Step Approach
7. Networking
Successful content creators recognize that their success is owed to their passion and to others who have guided, enlightened, and challenged them to presume in novel ways. 
Networking is one method for content creators to become successful. They have accepted that there's more to learn than they already know and are willing to try new things. Connecting with people enables you to learn and experiment. It is never wrong to lend an ear to other people's opinions and juxtapose them alongside your own. 
Research on Twitter, Facebook, and LinkedIn; follow and learn from the pioneers of your field. After that, you can gradually introduce in-person networking. If you are not a natural extrovert, networking may not come to you naturally. Start with coworkers to make networking easier. Since you already have something in common with your coworkers, starting a discussion from the kitchen or at work should not be too difficult.
How to Network and Build a Social Circle — 3 Networking Tips
8. Problem-Solving Skills
You might already know your market needs while just getting started as a content creator. Yes, it would help if you were a specialist in your field, but being a specialist does not mean that you have reached the pinnacle of content creation. Do not just repeat what you have learned; explain why it is essential and what your audience can learn from it. It is important to add your touches, especially if your content is about well-established facts that you can glean from Wikipedia. People who consume your content are not just interested in hearing what you speak. They come with specific requirements in mind. Therefore, you must translate your market findings into a language people can comprehend and learn from, whether they need to solve an issue or raise their confidence in your sector.
 Problem-Solving: 6 Skills needed to solve any problem
9. Be Inquisitive
By nature, content creators are explorers. They have learned to be curious about their internal knowledge and the external information being spread worldwide. Top-quality content stems from this natural curiosity. 
Your curiosity will help you develop the habit of questioning the people in power in any field. Of course, it can be challenging to take on the role of a devil's advocate on a piece of content at first. Still, when you look into facts such as why the author thinks this way and what happened in the industry that prompted this viewpoint, you will begin to think more critically about the stuff you are consuming. Critical thinkers also make excellent content providers, in case you didn't know.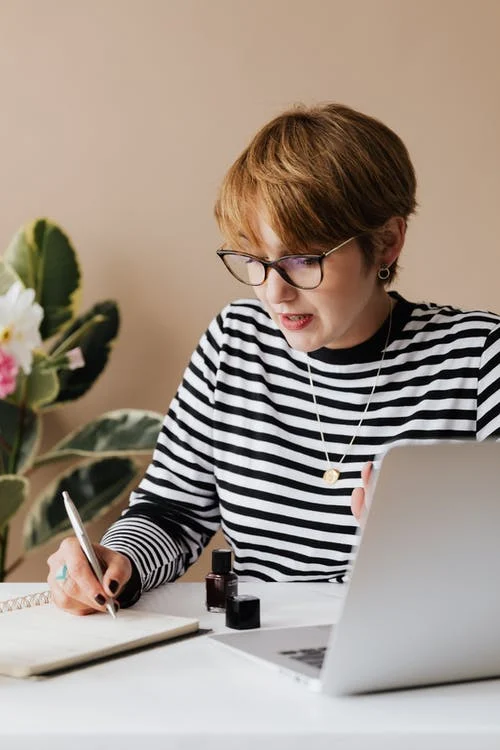 Content creators and inbound marketers are under a lot of pressure to produce unique content as part of their marketing plans. However, remember that becoming a good content creator begins with the habits you develop, as they will set you up to create precious material for your target audience. 
Curiosity Is a Superpower — If You Have the Courage to Use It | Big Think
10. Earn Money
Content creation will never be outdated. Yes, it will evolve because of the looming threat of artificial intelligence, but it will never cease to exist. Any investment you make today in your abilities will reap dividends for you in the long run. Content creators can demand money in various ways, including by the project, by the hour, or as independent contractors per month. They could also be salaried workers.
Ask for an idea of what you could charge, and do not undersell yourself. You can expect your compensation to rise as your skills improve. 
Above all, get out there and begin producing. The more you immerse yourself in content creator skills, tools, and communities, the better you will get at creating great content. Soon enough, you will realize that as a content creator, you have the key to the universe of engagement—and the ability to make a living from your creation.
8 Ways to make money as a Content Creator in 2021 (How to make money on Social media)
11. Create a Portfolio
You can display your social media accounts to potential clients. The prudent way is to give them access to the digital portfolio of your best work. Have no work to display yet? Imagine what kind of content your favorite movie characters consume and create some for them.
Get Hired: Portfolio Design – How to Build a Portfolio – Extra Credits Game Design
Responsibilities of a Content Creator
Content creators build content for social media, blogs, podcasts, video platforms, case studies, white papers, infographics, and other platforms. This is only a tiny part of what content makers do. Your responsibilities will vary greatly depending on where you work and who your audience is. Some of these responsibilities could include:
Ideating for Content
You can be requested to tap into your imagination to come up with relevant and entertaining material that gets results.
4 simple ways to have a great idea | Richard St. John
Project Management
Many digital content producers must also equip themselves with project management – a skill that will be handy in quite a few situations.
Assemble – Project Management for Content Creators
Videography
Video demonstrations, seminars, and reviews on platforms like YouTube, Instagram, and TikTok have created new ways to connect with your audience, rank, and attach content directly to products.
5 Videography Tips for Beginners
Brand Analysis
A content creator needs to know a brand's tone and voice, design style, strengths, weaknesses, rivals' strategies, and potential content strategies with the highest value based on calculating content's returns.
What Is Branding? 4-Minute Crash Course.
Search Engine Optimization
For the highest visibility, web content writers should be familiar with SEO fundamentals and apply them to their work. SEO is not just about incorporating keywords; link juice, video SEO, and graphics optimizations can also help content rank on the first page of a search engine.
SEO For Beginners: A Basic Search Engine Optimization Tutorial for Higher Google Rankings
Promotion
After developing the content, ensure it reaches as many relevant channels and platforms as possible. Manual link building, email marketing, PR pitches, and social media advertising are all examples of this final but crucial step in content production.
Content Promotion Checklist for Beginners
Editing
This is an essential ability for copywriting, videography, and design. Clients will be delighted, and work will come your way if you can cut down on your work, spot errors or typos, and offer flawless deliverables.
What Is Content Editing? | FIRST EDITING
Creating Design and Visuals
Great design or photography is required to elevate content and align with the brand's character. A picture is worth a thousand words. Design can make a tremendous difference in the shareability of an asset.
How to Tips for Creating Social Media Graphics – Graphic Design Tutorial
Research and Copywriting
Copywriting includes anything from appealing social media captions to long-form blog entries to year-long distilling research into a comprehensible case study.
What is Copywriting? The ABCs of Copywriting for Beginners
What Are the Critical Key Performance Indicators?
A KPI is a metric you set to assess how well your content performs remembering your goals. KPIs used nowadays include:
Social Media Traffic: The number of people who find your material through a social media post.
Organic Traffic: The number of people who visit your site after clicking on a search engine result link.
Direct Traffic: The number of people who find your content by typing the URL of your website into their browser's address bar.
Submissions: The number of individuals who come to your website and leave after giving you their contact information in exchange for a resource.
Career as a Content Creator
1. Freelancing
For people who value flexibility over a constant stream of work and revenue, freelance content production employment is ideal. Successful freelancers can produce more than enough business for themselves. Freelancers might work for others or advertise and monetize their media channels to earn a living.
Freelancing as a Content Creator on Upwork with Mango Mikulan
Advantages: Set your prices, schedule flexibility, and content variety.
Disadvantages: There are no guaranteed earnings and no employment perks.
2. In-House Team
In-house content teams operate for a single company or umbrella organization, which provides a steady pay and benefits package. You'll probably stick to one industry, but it could be an excellent fit if you find a job you enjoy. 
Advantages: Increased content strategy control and collaboration with other marketing teams.
Disadvantages: Less content variety means less room for innovation.
3. Agencies
Working for an agency allows you to work with a diverse selection of customers while maintaining the stability and benefits of a salaried position. Some people find a content agency overly fast-paced, while others thrive in a more dynamic atmosphere.

Advantages: Solid revenue stream, diverse content, and clients.
Disadvantages: Fast-paced environments are more competitive.
Salary of a Content Creator
Skills, local market rates, medium, and subject matter influence fees. According to Glassdoor, content creator salaries range from $35,000 to $73,000 per year, while freelancers managing customers' social media accounts can charge anywhere from $15 to $120 per hour.
Conclusion
Working as a content creator is both difficult and rewarding. You will get to work in a fast-expanding sector, create unique content, and assist people in finding valuable resources. 
The cold truth is that content creation is not everyone's cup of tea – it is more than just putting together a quote with a picturesque background. You can follow the path down to the principles of successful content creation after understanding what makes a good content creator. You have heard it said that every piece of viral content results from a strategic content creator who understands the art and craft of marketing and branding.