A podcast is an entertaining form of media content delivered in a series of digital audio or video files focused on a specific topic. The individual audio recordings of a podcast are known as podcast episodes. These episodes are usually stored with a podcast hosting company that allows listeners to subscribe to the podcast. Listeners download and listen to these individual files offline or online via the internet from a personal device. The podcast creator is called a podcaster.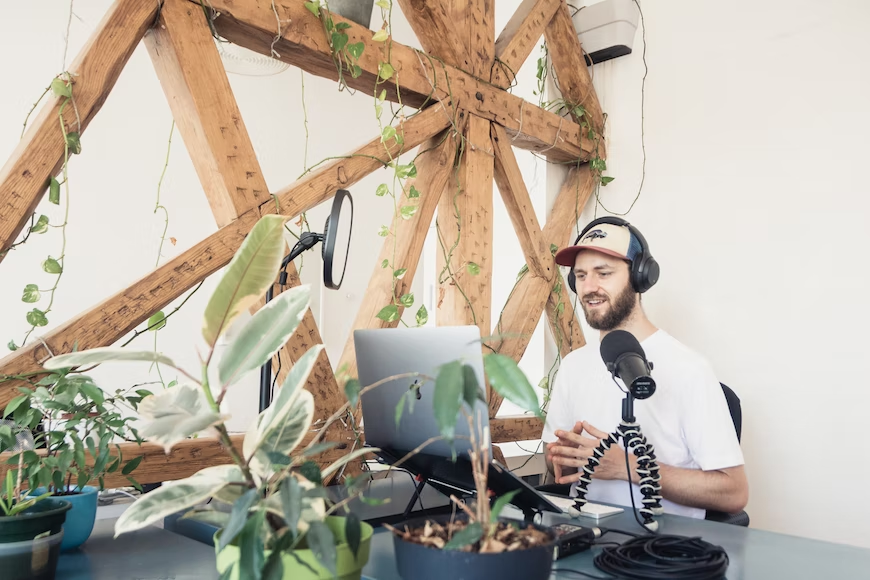 History of Podcast
The birth of podcasts can be traced back to audio blogging which existed in the 1980s. In audio blogging, people would record audio pieces and share them over the internet as blog posts. In the mid-2000s, the growth of the internet and better broadband services fueled the growth of podcasts as a medium. However, Ben Hammersly introduced the term 'podcast', combining the words iPod and broadcast, while describing his content in the year 2004. However, former MTV video jockey Adam Curry is credited with popularizing podcasts as a medium.
Consequently, Adam Curry is referred to as the "Podfather." In 2019, Spotify marked further growth of podcasts as a medium by acquiring a couple of podcast hosting platforms called Gimlet Media and Anchor. It was further asserted when Edison's research published a podcast consumer tracking report highlighting the number of people who listened to podcasts per month.  
Purpose of a Podcast
The purpose of a podcast is to entertain and educate the audience. Hence, the podcast's contents are aligned with this goal to compel the audience to subscribe to a podcast. Here is the list of content often posted on a podcast:
A crisp breakdown of current events

Interviews with famous personalities

An audio drama or narrative storytelling

Learning about a new topic or industry

Humourous shows
Benefits of a Podcast
Podcasts benefit both the listener and the podcaster. For the podcaster, a podcast 
Builds their credibility through knowledge sharing.

Promotes engagement and aids in community building.

A cost-effective technique to gain listeners and establish a personalized connection with them.

A vital source of traffic for their websites.

A way to establish themselves as a thought-leader
For the listener, a podcast 
Offers knowledge or entertainment for free

Available anytime and are pretty easy to find.

Covers a wide range of topics. 

Serves as an instructional tool.
Different Types of Podcasts With Examples
Enhanced Podcasts 
First used in 2006, enhanced podcasts are primarily employed in education and businesses. They are created using QuickTime AAC or Windows Media files. Alternatively known as slidecast, they project audio alongside a presentation. Therefore, they are pretty similar to a video podcast but differentiated with the use of imagery as they are done separately after the audio podcast recording. 
For example, Washington's Department of Ecology creates podcasts that outline stories from their environmental programs and expertise in scientific research and creative problem-solving. 
Fiction Podcast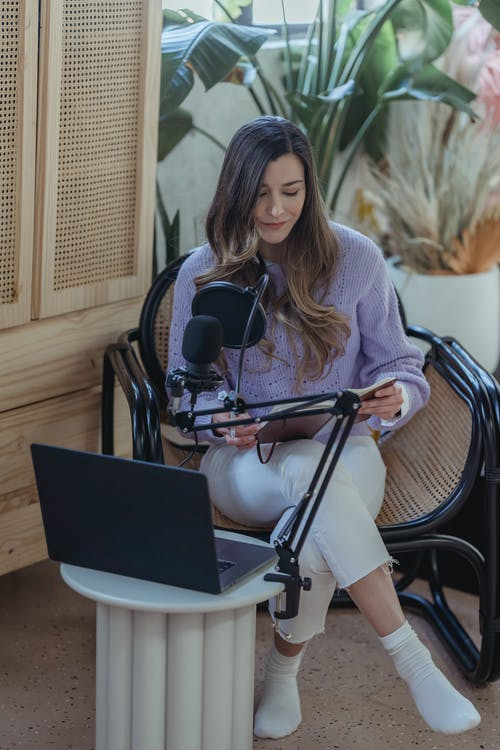 A fiction podcast closely resembles a radio drama featuring a fictional story divided into multiple episodes and seasons. These stories are delivered with numerous voice actors using dialogues and sound effects. They are also known as narrative fiction of scripted podcasts. In addition, these podcasts cover a wide range of literary genres.
For example, Welcome to Night Vale is a podcast presented as a radio show in a fictional town. The host Cecil Gershwin Palmer takes you through this surreal town somewhere in the Southwestern United States. 
Ideas into Stories: Creating a Fiction Podcast
Podcast Novels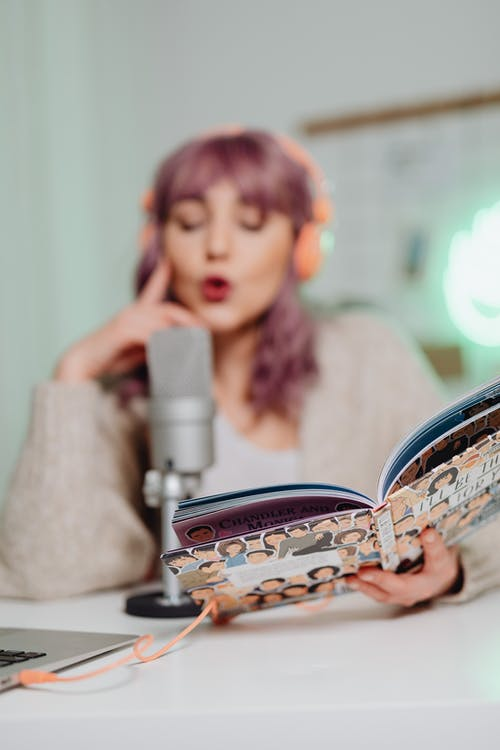 Podcast novels are based on the combined concept of audiobooks and podcasts. These novels are generally delivered as episodes within a duration of time regularly. In addition, these novels may also consist of voice actors and sound effects to enrich their audience's experience. 
For example, Marscorp is a novel podcast that focuses on the happenings on Mars after the human settlement in the 2070s.
Video Podcasts
Some podcasters prefer to take a video while they engage in audio conversations. These videos are then shared on their websites or Youtube as vodcasts. However, the preference here is still given to the audio quality.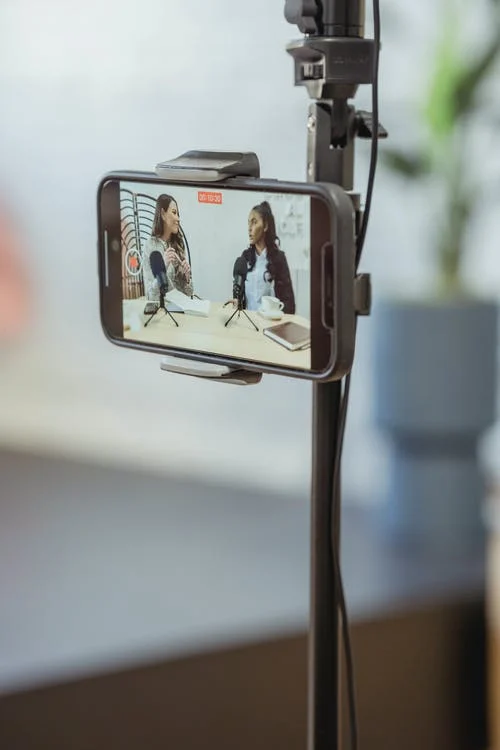 For example, Fxguide offers podcasts focused on VFX, motion graphics, and production. Each of its episodes features an industry veteran who discusses their films and how they created their fascinating visual effects.
The Best Gear & Software for Video Podcasting
Live Podcasts
Live podcasts are those podcasts that are recorded in front of a live audience. This type of podcast enhances the monetizing ability of the podcaster through entry tickets. However, they may not be available to the offline or online listener. You can also use recording software like Riverside.fm to live stream directly to Facebook, Twitch, LinkedIn, and YouTube.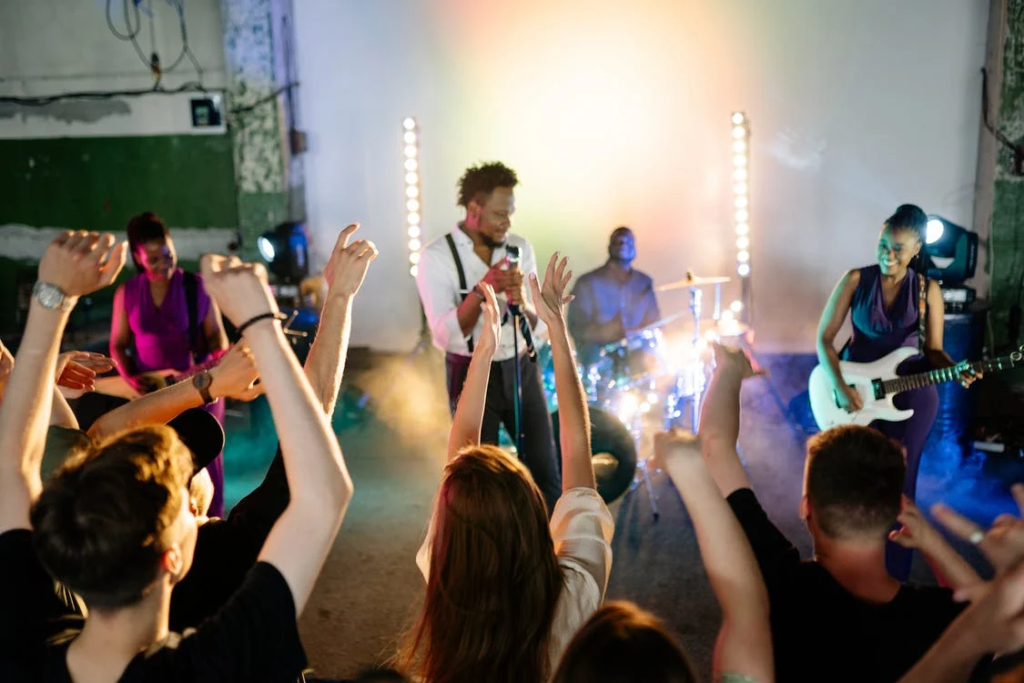 For example, the Content Creation Game is a series of podcasts that discusses creating content for different platforms such as Twitch, YouTube, and other streaming platforms. 
How to livestream a podcast recording
Conversational Podcast
This type of podcast involves interviews with famous personalities. They can also be educational podcasts that are delivered through conversations and dialogues. Alternatively, they can also feature the political scenario of a specific region through different episodes of a conversation. 
Narrative Nonfiction
Like scripted fiction, this type of long-form storytelling narrates the actual life events of a specific person or event. For example, shows that recount a person's life experiences or events. 
A Masterclass in Narrative Nonfiction with Ben Rawlence
Repurposed Content
Repurposing means reusing the existing content. For example, it may be blogs, videos, or books. For instance, TED Talks daily is a perfect example of this content type. 
10 Ways to Repurpose Content for Social Media – Garyvee's Content Model
How Does a Podcast Work?
As a  podcaster, you can begin the journey by recording and editing your podcast episodes. Then, convert your digital audio file to MP3 format. Also, you can distribute your content throughout the internet in the following ways: 
Option 1: What is a Podcast Host? 
A podcast host service accommodates the podcast content in a specific location. It also automatically inserts the podcaster's MP3 file into the RSS Extensible Markup Language document to generate the RSS feeds. Here are some examples of podcast hosting platforms: 
What is RSS feeds? 
The podcast host generates links for the listeners to listen to a specific podcaster's MP3 file on the hosting platform. These links are known as RSS feeds. 
Option 2:  Podcast Directories
A podcast directory serves as a collection point for RSS feeds through an app or website and categorizes them accordingly for easy user access. Some examples of these directories are the following:
Option 3: Register with Content Aggregators
Podcasters can get their podcasts registered with content aggregators and listed in their directories.
Option 4 
As a Podcaster, you can directly upload your content to Patreon, SoundCloud, and YouTube streaming services.
How to Listen to a Podcast?
Here are the steps you must  follow to listen to a podcast: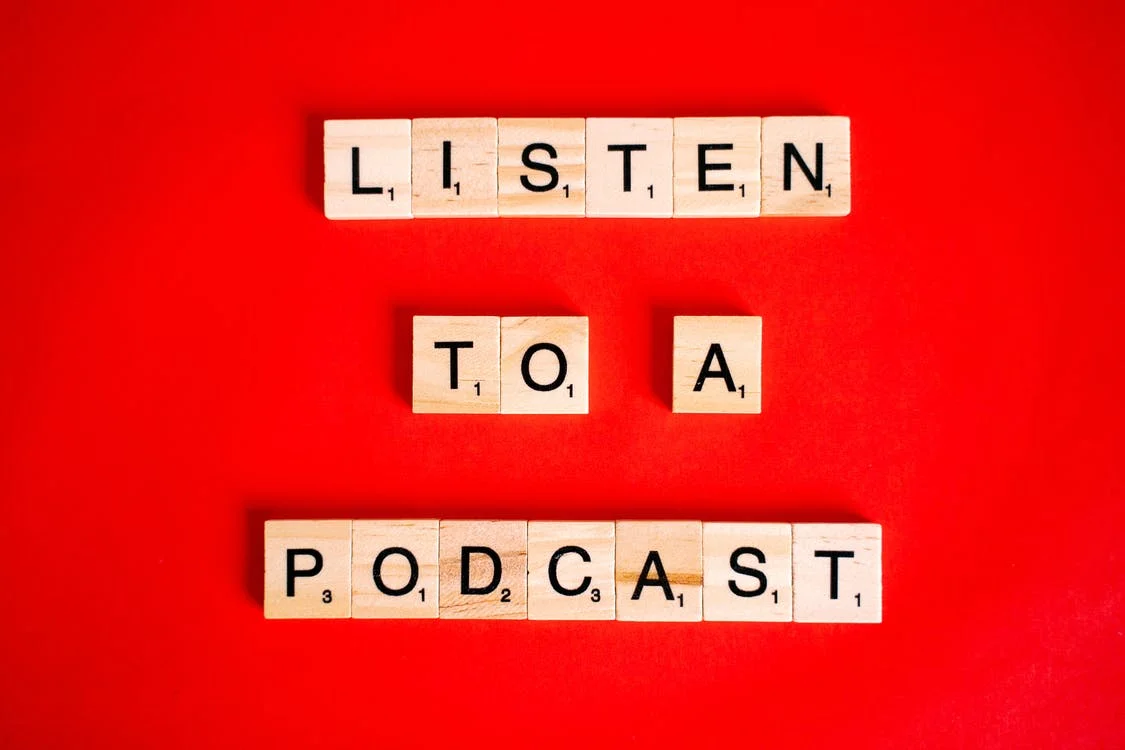 Step 1:  Choose a podcast directory
There are some of the most popular podcast directories to consider:
Apple Podcasts

Google Podcasts

Spotify

Stitcher

Overcast

Podcast Addict
You can choose a directory with advanced customization functions. This allows you to create multiple playlists, set sleep timers and opt for intelligent playlists that suggest new shows as per your interests.
Step 2: Download the Apps
Once you have chosen a directory, download its separate apps from the play store or Apple apps store. You can then use the app's search function to find shows of your interest. 
Step 3: Listen, Download, or Subscribe
If you wish to listen to the show immediately, you can immediately listen to a single episode. If you want to listen to it later, you can still download and watch it later. On the other hand, you can tap on the subscribe button to listen to a specific show's new episode once the podcaster uploads it. 
What is a podcast and how to listen to it
How to Start a Podcast?
To start a podcast, you must first understand your core area of interest and then develop it. Further, recording and editing your audio files are other things that you need to do. First, however, follow the below-mentioned steps to create a quality podcast. 
Decide your topic and realize your goals
 You have to first decide on the topic of your interest and develop your podcast content around it. In addition, be sure of your goal of creating a podcast like:
Brand awareness

Audience engagement

Knowledge sharing
According to Statista, the most exciting podcast genres (by share of weekly listeners) in the US are:
Politics

Comedy

News

Health and Fitness  

True crime

Sport

Religion and faith

Self-help and productivity 

Finances
Draw inspiration from other podcasters
The best podcasts in your niche help you discover the wants of your subscribers. You can analyze the other competitors to know the length of the episodes, their content delivery style, etc.
Decide on your content format
It would help if you decided how to host your podcast, whether singly or with a partner. Following this, you need to plan the number and length of your podcast episodes. Additionally, you have to choose the type of podcast. 
Name your podcast
The name you decide for your podcast must entice your audience to click and listen. Hence, please keep it simple. Additionally, take advantage of search engine optimization and use relevant keywords in your content to help new listeners find you. 
Do your homework on the content
It would help if you always had a clear plan for the show you would host. Besides writing the show's introduction, ensure to end it with a call to action for your listeners. In addition, prepare some notes to keep the conversation going. 
Gather the necessary equipment
Here is the essential podcast equipment that will help you to prepare high-quality audio content:
Prepare a recording space
Your recording space must be devoid of noise. Hence, pick up a spot with cushions, curtains, and carpeting. These add on to absorb the echo and enhance the audio quality. Alternatively, you enclose your recording space with a moving acoustic blanket to drastically improve your audio quality.
Record your podcast
Record your podcast with guidance from your show notes. Begin with your first episode and if you are a beginner, take time to adjust yourself to be in front of the mic. 
Edit your audio
Audio editing is a way to check if your audio recordings are aligned with your topic. You can also rearrange or delete parts of the recording if you find them unnecessary. In addition, you can check for sound quality issues and remove them during this time. 
 Prepare and upload your podcast for distribution 
Once you edit your podcast, you need to upload it for distribution across the internet. For this purpose, write a short description of your recording. Additionally, enrich your report with SEO keywords to help relevant listeners find you. You also have to prepare a cover image for your podcast, whose size can range between 1400×1400 pixels to 3000×3000 pixels. Finally, you can submit your podcast to podcast hosting services or directories. 
 Market your podcast
To get yourself noticed, you need to create a podcast website. This way, you can gain new listeners, promote your site effectively, and make a single point of access for all your audio files. In addition, you can connect with other podcasters who share expertise in your niche. This will create an opportunity for you to collaborate with others. Hence, you can invite them for a talk on a specific show and maintain your consistency concerning the release schedule. 
Videos
The ULTIMATE Video Podcast Setup (Complete Equipment & Studio Tour)
Spotify Stats for Podcasters [Full Tutorial]
Final Thoughts
Summing up, podcasts are winning the game of content creation and consumption. Therefore, if you are beginning your podcast journey, this is the right time for you to invest your time in giving shape to your art.