You must have recently heard more about "social media" and "social media marketing." The term "social media" is used frequently to describe what we share on websites and applications like Twitter, Snapchat, Instagram, Facebook, etc. So, in a nutshell, social media are web-based platforms that allow users to engage with one another.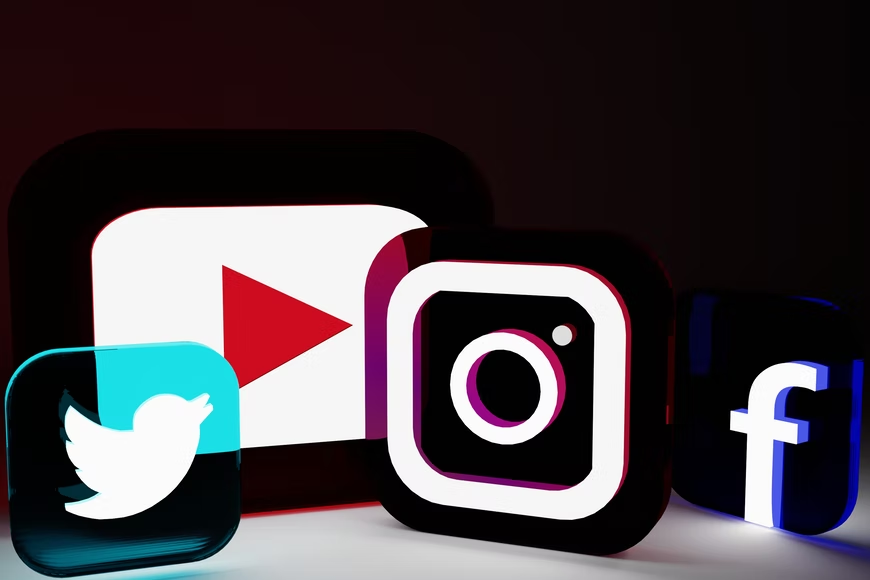 Social media relates to networking sites and apps designed for people to swiftly and effectively post information in real time. While many users use mobile apps to reach social media, this communication channel originated on computers. The concept of Social Media is so broad that you may use it to describe nearly any site on the internet nowadays. 
Can it, though?
Some people have a more limited understanding of social media, often conflating it with networking sites (a.k.a. Facebook, Instagram, etc.). Others do not consider blogs to be part of the social media genre.
Everyone appears to have their definition of what social media is or is not. However, to acquire better and more accurate knowledge, let us delve deeper into the broad concept.
So, What Exactly Is Social Media?
Social media is any digital technology that allows users to instantly generate and share information with the public. Social media includes a wide variety of websites and apps. Some, such as Twitter, are focused on sharing links and brief written messages. Others, like Instagram, are designed to facilitate sharing of photographs and videos.
What distinguishes social media is that it is simultaneously vast and somewhat uninhibited. While many social media businesses place certain restrictions, such as removing photographs that depict violence or nudity, there are far fewer restrictions on what people can post than on traditional forms of mass communication, such as magazines, radio stations, and tv. 
Anyone with an internet connection can make a social media profile. They can use that profile to post any content they like, and whatever they share is visible to anybody who views their page or account. The capacity to instantly post photographs, views, and events has changed the way people live and do business.
How Does Social Media Work?
As there are many types of social media apps, the role of these tools varies as well. On the other hand, most social media platforms begin with a user generating an account, usually by inputting a username and an email account.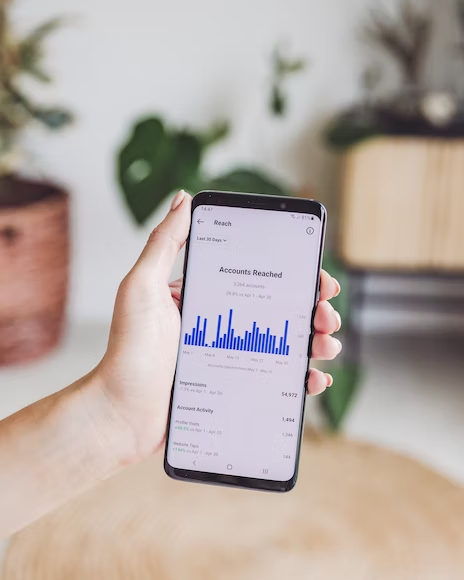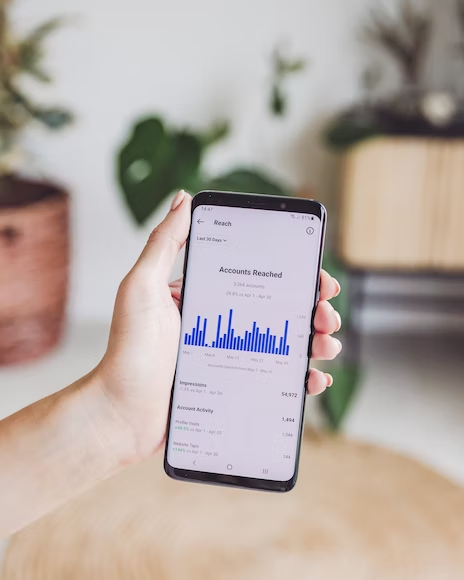 Users can produce and share content after creating a profile. For example, an Instagrammer with a new account can click a photo and upload it with a caption on their account. In addition, social media users can identify other users whose content they would like to follow or react to and provide content for their profile. For example, a user may "follow" another person, add them as a "friend," or "sign up" to another user's page based on the form of social media.
Social media frequently employs "feeds," which allow users to navigate through content. Social media businesses utilize algorithms to predict the information displayed and the order in which it appears depending on a person's profile data. Content from "following" persons and companies that pay to advertise their content will be included in the feed.
Social Media Types
There are various forms of social media, and they offer a variety of services; listed below are a few types of social media, along with instances.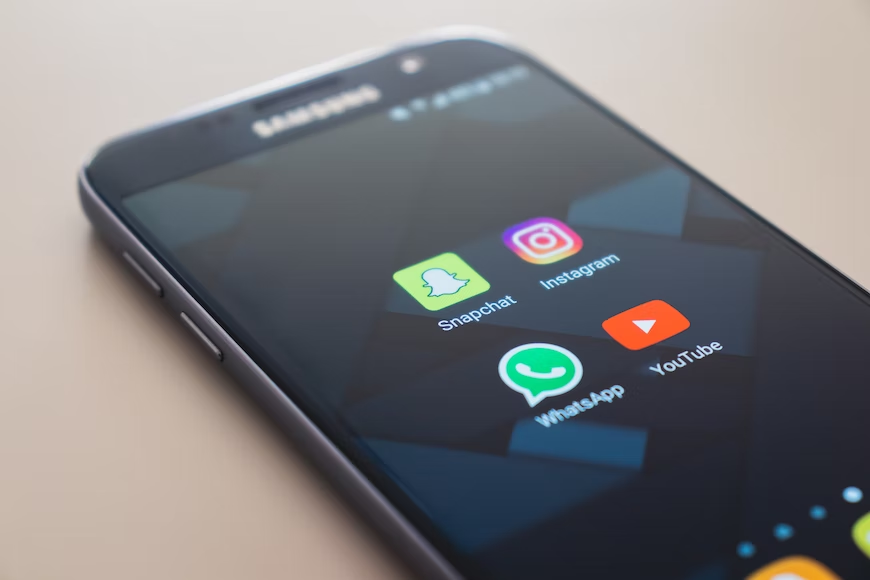 Social Network
This type of social media is concerned with sharing ideas, opinions, and content with other users. Facebook and Twitter are the best examples of social networks. LinkedIn is another social network. However, it is more sophisticated and professional.
Media Networks
Users use this type of social media to share media assets such as images, videos, and other content with one another. The best examples of media networks are YouTube, Pinterest, TikTok, Twitch, Flickr, Vimeo, and Instagram. People post media to these sites, and other users can like, dislike, and remark based on their preferences.
Review Networks
Review networks aid in the evaluation of products and services. It includes Yelp, TripAdvisor, and Amazon.
Discussion Networks
These platforms allow people worldwide to discuss a range of problems. Some of the finest examples of discussion networks are Reddit and Quora.
You can also break down social media types, based on their usage as follows:
Social networking

Bookmarking

Social news

Media sharing

Microblogging

Online forum sites
In a nutshell, 
| | | |
| --- | --- | --- |
| Type | Social Media Platforms | Purpose |
| Audio Platforms | Clubhouse, Twitter Spaces, Spotify | Listen to live conversations on specific topics |
| Video Platforms | YouTube, TikTok, Instagram Stories and Reels, Facebook Watch | Watch videos in short and long formats |
| Disappearing Content | Snapchat, Instagram Stories, Facebook Stories, LinkedIn Stories | Send short messages privately and publish conveniently, at-the-moment content for all your followers that lasts for 24 hours |
| Discussion Forums | Reddit, Quora | Debate and discuss, network, form communities around a subject, and share views on internet-driven topics |
| Shoppable Social Media Platforms | Pinterest Product Pins, Facebook Shops, Instagram Shops, TikTok, Shopify, Douyin, Taobao | Research and purchase products directly from companies through social media platforms |
| Live Streams | Twitch, YouTube, Instagram Live Rooms, Facebook Live, TikTok  | Broadcast live video to viewers. This ranges from a person broadcasting what they're doing on the screen to ethically organized conferences with numerous speakers |
| Business Platforms | LinkedIn, Twitter  | Collaborate with professionals in your niche or with potential clients |
| Closed/ Private Community Platforms | Discourse, Slack, Facebook Groups | Forming communities, possibly you should register or other screening measures for new members.  |
| Inspirational Platforms | Pinterest, YouTube, Instagram, blogs | Surf for information and find inspiration for anything from food to travel to shopping and more |
Examples of Social Media
Below are the most popular Social Media Networks across the globe;
Facebook 

Instagram 

WhatsApp 

Facebook Messenger 

TikTok 

YouTube

QQ 

Douyin 

Sina Weibo
5 Types of Social Media Explained
The Benefits of Social Media
People in today's world use several social media channels. However, these platforms each have their own set of benefits and drawbacks.
The following are some of the benefits of social media:
It draws people together:

Social media platforms allow us to communicate openly, and we can readily locate and convey information. Anybody can meet new people, make new connections, and communicate with them.

Attract attention:

In addition to creating loyalty and long-term relationships with your audience, social media can draw attention to your website, product, or service.

For Promotional campaigns:

Social media is highly beneficial in promotion and advertising. People can use social media to share their businesses, products, or services with the entire world.

Education:

People can get a lot of support from social media regarding their education. We can learn from others online, and it offers the best learning chances ever. YouTube, Google, and others are a few instances.

Beneficial for Government:

The government benefits significantly from social media. It is an effective method for the government to communicate with the public. It is relatively simple for the government to raise public awareness about any topic through social media.

As a kind of entertainment:

One of the simplest methods to entertain people is through social networking. A large number of people use social media to entertain themselves. People use social media to publish various images and videos to engage others.
How Social Media Creates A Better World?
Social Media's Drawbacks
Although the concept of online social networking appears to be highly useful, there is a level of chance and disadvantages to it. Some of these drawbacks are detailed below: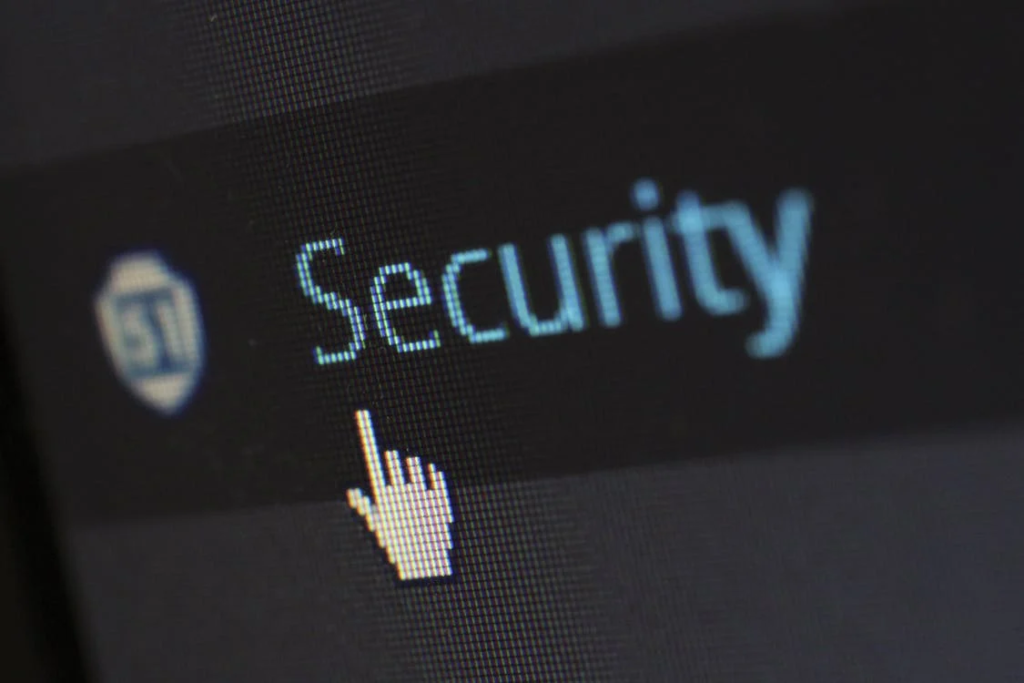 Privacy:

While a person can secure himself, he has no control over what others post concerning him. This is becoming a major worry as businesses look for information on new and prospective employees.

Fraud:

Sometimes, a user is not the person he is pretending to be. People create fraudulent social media profiles to defraud others. We've seen a lot of people taking advantage of it. Their money has been stolen, and other sensitive information that they have shared is now in jeopardy.

Distraction:

Many people are distracted from their goals due to social media, and the majority of them are students. Rather than doing their schoolwork, people fail in their academic aspirations because they misuse social media.

Health Concerns:

Excessive usage of social media affects people's health. People grow sluggish and obese, and they dislike going outside, resulting in significant health problems.

Cyberbullying:

One of the worst harms of social media is cyberbullying. People taunt and troll others for images, videos, or points of view that they disagree with.

Spreading Fake News:

Fake news spreads quickly on social media. People post sham news and information, and it quickly goes viral. Nobody investigates the truth of the report; instead, they begin spreading it.

Hacking:

Hacking is one of the most severe drawbacks of social media. Hacking is not permitted anywhere; hackers obtain your private and confined information through hacking.
The Disadvantages of Social Media
Social Media and Business
Social media has proved to be one of the best options for business and marketing. Business community advertise their products, promote their brands, and reach out to customers to build their businesses. In addition, social media are transparent where customers review the brands, post their feedback, and share their views. On receiving the feedback, companies act accordingly, working on the positive and negative comments that readily address the customers' needs. This builds trust and serves to develop the business in myriad ways.
Crowdsourcing is yet another path opened by social media. 
First, people gather information about various goods, services, and brands. 

Then, firms make use of crowdsourcing techniques to improvise their products. 

Finally, they welcome ideas and innovations from their employees, customers, and the public to design their new products, projects, and services.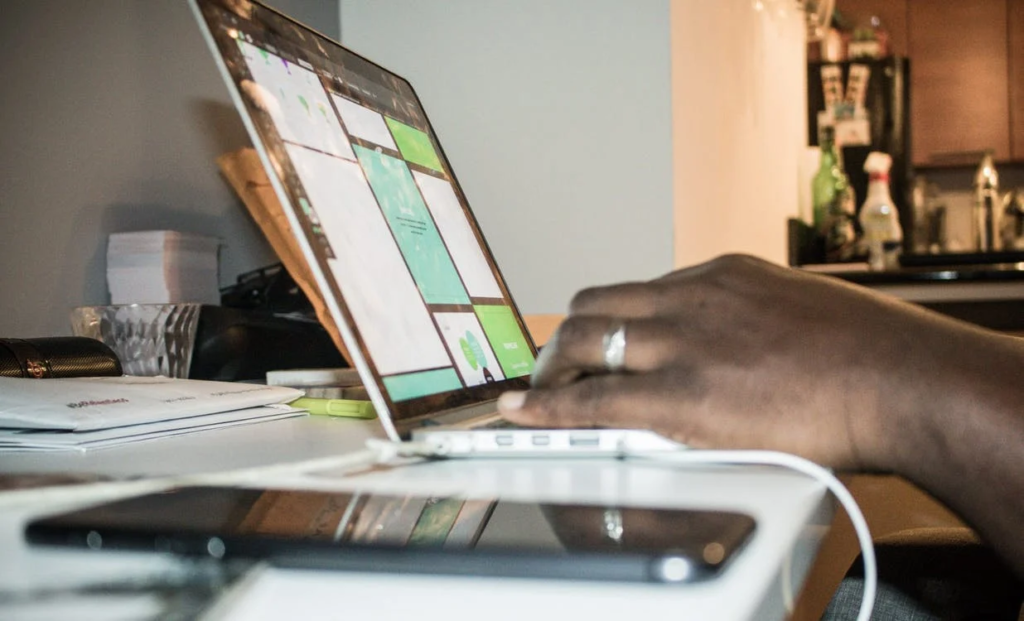 While everyone can join social media, the platforms have become a crucial marketing element for businesses and companies. The key to social media achievement is not to consider it an afterthought but to consider it with the same attention, respect, and focus that you do for the rest of your marketing activities. Here are some considerations for businesses while using social media.
Social Media Marketing is a passing fad
Social media, by definition, has a short attention span—you have to attract their attention when they're browsing through multiple posts at once. Ad headings and copy are more difficult to put into a tweet than a regular newspaper ad.
You Must Be Social Media Active
Social media, by definition, has a short attention span—you have to attract their attention when they're browsing through multiple posts at once. Ad headings and copy are more challenging to put into a tweet than a regular newspaper ad.
Concentrate on the Customer
Another common blunder made by businesses is to leverage social media to discuss what is relevant to them instead of what is essential to the client. Retailers who utilize social media, for example, may believe it is a fantastic way to spread the word about a bargain. In some respects, this is correct, but if that is the sole reason you are using social media, it will not be good. Instead, your goal should be to deliver helpful material to your customers and engage with them to the point where they want to promote your post to others.
Images Are Important
Another thing to remember is that images are the most widely shared type of content on social media, so including an image in your postings is an intelligent idea.
This significantly increases the likelihood that one of your subscribers will share the content with their connection. So, while having a vast network of followers is fantastic, how frequently your fans share your content—regardless of how many followers you have—is a more decisive metric of social media success. This is the new way of saying "social media buzz."
How Social Media Helps Business – 5 Reasons You Need It
Is Traditional Media Also a Form of Social Media?
Traditional media was discussed previously to provide more comprehensive definitions of media, but don't be misled into believing that TV, radio, and magazines are all part of social media. Not totally, at least not yet. The dividing line of demarcation is gradually blurring as each evolves. Social media provides information and connects with you while delivering that information.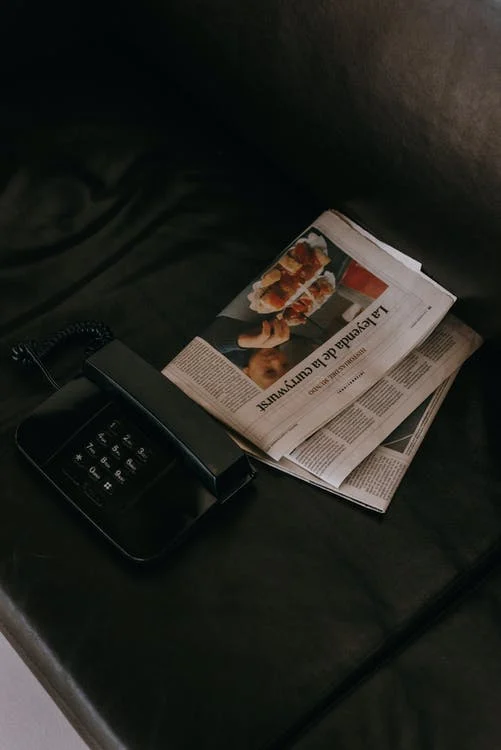 Consider traditional media to be a one-way street where you can read a newspaper or watch a television report but have minimal ability to express your opinions on the issue. On the other hand, social media is a two-way road that allows you to communicate.
Traditional Media VS Social Media
What Is the Future of Social Media?
Social media can apply to any online communication feature that enables users to distribute content and connect with the community broadly. The capacity to instantly post photographs, views, and events has changed the way people live. However, the pressure to get several likes and shares on daily social media posts is a big issue, suggesting that more informal aspects of social sharing may be the way of the future.
It's tough to predict anything precisely, but the future of social media will most likely be more individualized and less noisy. As a result, oversharing will become less of an issue, and filtering out useless material will become more common.
Even if nothing, social media is likely to go further towards transient sharing, enabling faster, more personal sharing without the burden of blasting information out to hundreds or even thousands of friends that remains up until manually deleted.
Final Thoughts
Social media is everywhere. Even if specific platforms evolve in the future, the notion of social media is likely to endure. As a result, instead of avoiding or fighting the use of social media, it will become increasingly vital to engage with it and become "digitally savvy."